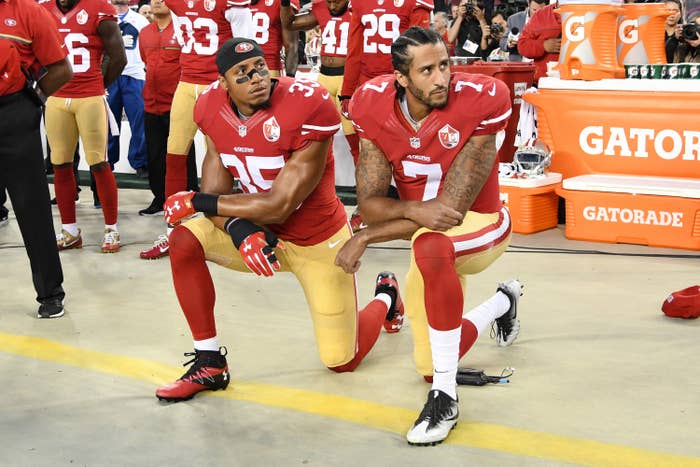 The date... June 9! The time... News O'Clock!
Congressional Democrats put up a series of proposed reforms, but Joe Biden says he's against defunding police departments.
The president put out a tweet accusing an elderly protester of being a secret antifa member and, uh, wow.
In honor of the new Bill and Ted 3 trailer dropping today, we play a new game called "SPEED STARRING KEANU REEVES" with Casey.
And we talk with Michael Fletcher, senior writer with ESPN's The Undefeated, about the NFL's decision to let players peacefully protest just four years after Colin Kaepernick first took a knee.

Lastly, if you have thoughts on the NFL's latest statements, want to tell us about your favorite Keanu Reeves movie, or have anything at all you want to share with us, feel free to send us an email: newsoclock@buzzfeed.com! You can either write down your brilliant opinion OR, even better, record it as a voice memo. You can email it to us or DM us on Twitter — we're @NewsOClock.