Are You Spreading Lies About The Protests Online?
"There's absolutely no shame in falling for mis or dis-information, but it is important to remove it from your social media accounts and correct the record."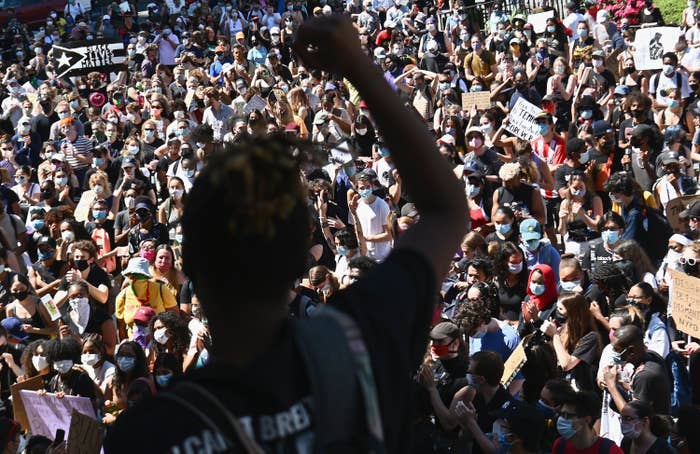 The date... June 8! The time... News O'Clock!
In a giant victory for protesters, members of the Minneapolis City Council have pledged to disband and replace its police force.
J.K. Rowling was on one this weekend, popping off anti-trans tweets once again.
The Golden Gate Bridge in San Francisco is basically a giant wind instrument now?
And we talk with BuzzFeed News' Jane Lytvynenko about the many, many, many examples of disinformation that are spreading alongside the anti–police brutality protests.
You can listen to today's News O'Clock above, or also on:
Or wherever else you listen to your favorite podcasts.
Lastly, if you have thoughts on protest disinformation, want to share what you think that weird Golden Gate Bridge sound reminds you of, or have anything at all you want to share with us, feel free to send us an email: newsoclock@buzzfeed.com! You can either write down your brilliant opinion OR, even better, record it as a voice memo. You can email it to us or DM us on Twitter — we're @NewsOClock.