WTF Is Up With All These Fireworks?!
"People's reasons for doing this aren't going to be the same anywhere, but I think it's safe to say that there are factors of protest and solidarity at play, in addition to just wanting to have a little bit of human joy."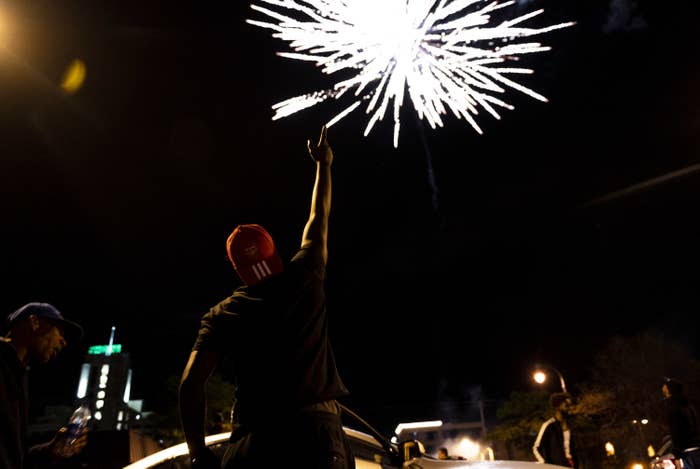 The date: June 11! The time: News O'Clock!
Turns out the anti–police brutality protesters haven't caused the coronavirus surges that some people were worried about.
Rhode Island is dropping the word "Plantations" from its official name — oh, by the way, Rhode Island had the word "Plantations" in its official name.
And there's been an explosion of complaints about fireworks in cities across the country. We talked with BuzzFeed News reporter Caroline Haskins about what the hell is going on with that.

You can listen to today's News O'Clock above or on any of these platforms:
Lastly, if you have thoughts on Rhode Island's new name, want to tell us about your local nightly fireworks show,, or have anything at all that you want to share with us, feel free to send us an email: newsoclock@buzzfeed.com! You can either write down your brilliant opinion OR, even better, record it as a voice memo. You can email it to us or DM us on Twitter — we're @NewsOClock.