Caramel Slice Cups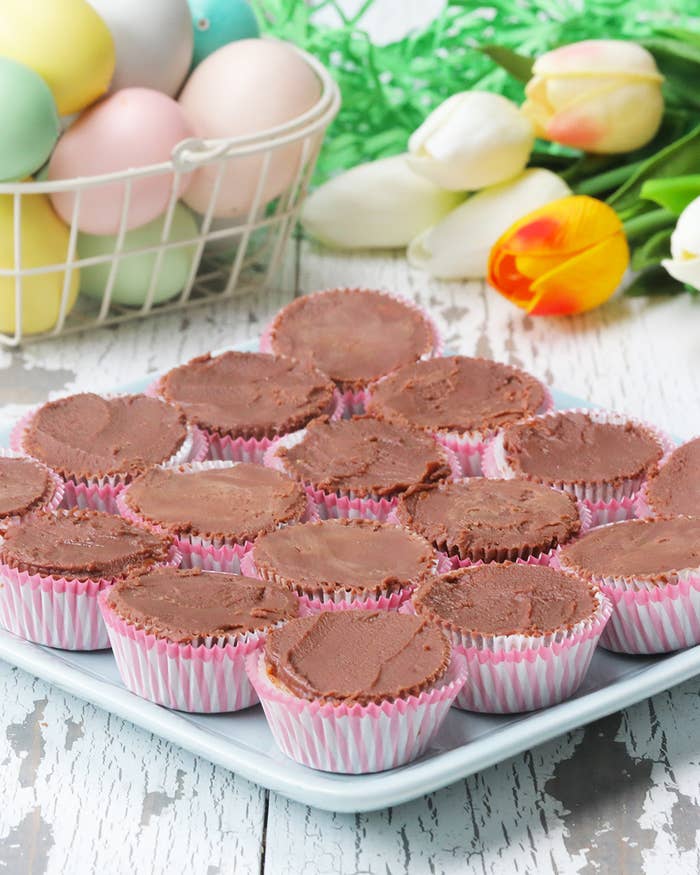 INGREDIENTS
Crust
⅔ cup flour
⅓ cup desiccated coconut
¼ cup brown sugar
90 grams butter
1 tablespoon golden syrup
Filling
1 can (395 grams) NESTLÉ Sweetened Condensed Milk
40 grams butter
1 teaspoon vanilla extract
2 tablespoons golden syrup
Topping
110 grams NESTLÉ Bakers' Choice Milk Melts
45 grams unsalted butter
PREPARATION
1. Preheat oven to 180ºC (160ºC fan-forced) and prepare muffin pans with 24 paper or foil liners. 

2. In a bowl, combine all crust ingredients until well mixed. Spoon into muffin liners and press into the bottom. 

3. Bake for 10-15 minutes or until slightly golden brown. 

4. Combine filling ingredients in a small to medium saucepan and cook over medium-low heat. Stir constantly until thickened and light to medium golden in color (approximately 15 minutes). 

5. Spoon filling evenly onto the crusts and smooth the tops with a silicone spatula. Bake for 10 minutes. 

6. While caramel slice cups are in the oven, combine chocolate and butter in a bowl and melt.

7. Remove caramel slice cups from the oven and top with the chocolate. Gently tap the muffin pans onto the counter to flatten the top of the chocolate. 

8. Refrigerate for several hours or until cooled. 

9. Enjoy!
Here's a video showing you how to make it: