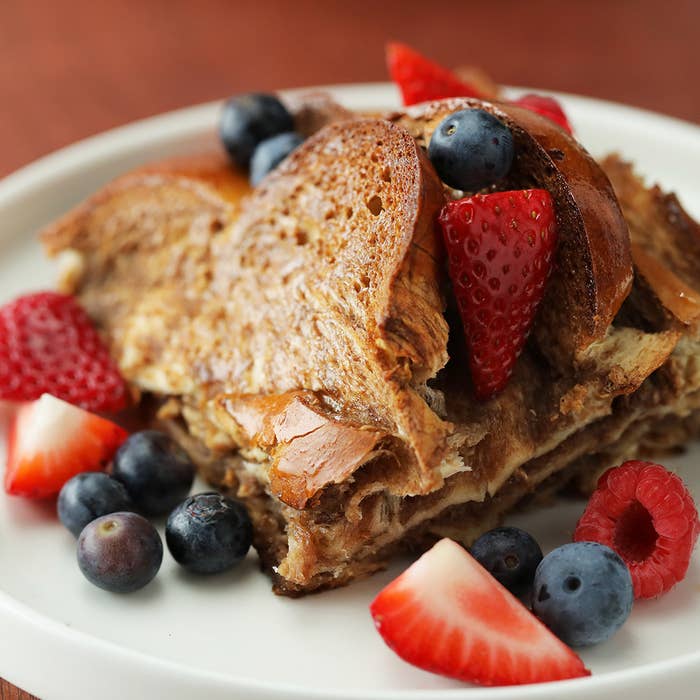 Servings: 8

INGREDIENTS:
1 tablespoon butter
1 loaf challah bread, sliced
4 eggs
1 cup milk
½ cup Nesquik Chocolate Syrup
3 tablespoons honey
1 teaspoon vanilla extract
½ teaspoon salt
Berries, for serving
PREPARATION:
1. Preheat oven to 350ºF.
2. Butter a 9x13" baking dish. Layer the bread slices in the dish.
3. Whisk together eggs, milk, Nesquik Chocolate Syrup, honey, vanilla extract, and salt. Evenly pour mixture over bread.
4. Cover with aluminium foil. Place in oven and bake for 15 minutes. Remove foil and cook for another 15 minutes, until golden brown. Remove from oven and let rest for 10 minutes before serving.
5. Serve with berries.