It's your Friday night off, what would you choose to do?

The Odyssey Lolz

Stay at home and read, with my dog sitting at my feet.

Go to a Bernie Sanders' rally #FeeltheBern

Watch a rom-com with my friends, and eventually get Dari Barn.

Playing football on T.T.Cranny.

Swim team togetherness, for sure!

Which city would you want to go to the most?

Chicago, close to home, and beautiful!

I wouldn't, I prefer the country.

New York City, go big or go home.

Nashville, they have the coolest guitar shops in the country!

Hey, Des Moines is actually pretty cool.

Orlando, home of Disney, and some cool places to relax.

Washington D.C. There's a ton of history, and history is still being made there.

Do you consider yourself a leftist/liberal, conservative or moderate?

Liberal, but sometimes I swing to the right on certain issues.

I'm a conservative, but not a Donald Trump conservative.

I'm a conservative republican, but I can be considered liberal with some issues.

I think I'm pretty moderate.

I'm pretty moderate, but occasionally have strong conservative views.

What's your favorite thing to do in your free time?

I like to read the latest news.

I like to play computer games.

I like to lift and play football.

I like to watch Netflix, tbh.

I like to spend time with my family.

What's your favorite Starbucks drink?

Raspberry Mocha (not from Starbucks tho)

Double Espresso, I need my caffeine, thanks.
Which Supreme Court Justice Are You?
Congratulations, you're David Gilbert! Avid Bernie supporter, double espresso drinker, and lover of advocacy, you are a free spirit with a strong political aesthetic on twitter, when you're not posting pictures of most recent travel adventures. Just like David, you're very aware of your surroundings and like to listen to the Hamilton soundtrack in your free time.
Congrats, you're Cecelia Bagnoli! Just like Cecelia, you enjoy a nice long walk down the street with your iced coffee in hand. You're very meticulous and organized, but do your best to be spontaneous when you can, like when you host big parties after football games. You love spending time with your family, especially your family dog.
You got:

Rebecca Crawford
Congrats, you're Rebecca Crawford. You like to sit down with a good book, and your raspberry mocha, and read the afternoon away. Like Rebecca, you enjoy spending time with your family and all of the animals on your farm. You're a country girl at heart, no matter where you live.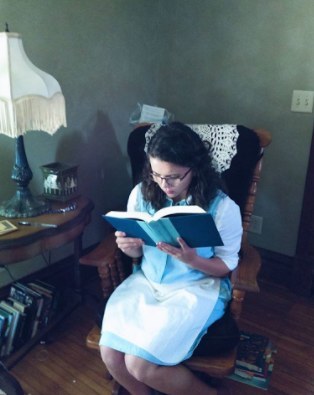 Congrats, you're Tyler Barr! You like your men like you like your coffee, hot and black. You're also quite the jokester, always sporting a new hairstyle. You enjoy being an air-bender and like Tyler, you're not afraid to express your opinion, no matter what people think. In your free time, you enjoy playing the guitar and playing soccer, because you "like the guitar and soccer".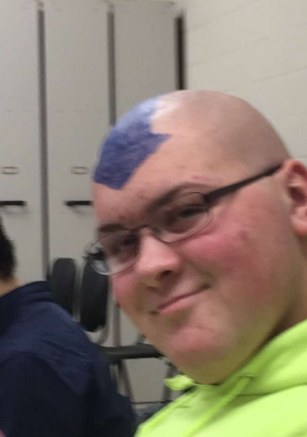 Congrats, you're Nathan Sumner! You don't drink Starbucks, so you don't even have a favorite drink. Like Nathan, you like to spend time with your family and in your free time, you enjoy playing video games and singing in your local choir.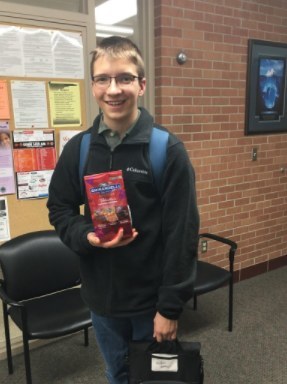 Congrats, you're Wesley Sebetka (the fourth)! You enjoy sipping on a warm hot chocolate while in the gym, making gains. Like Wes, your commute is insanely long, and this gives you a ton of time to contemplate life, and think about how much black clothing you own. In your free time, you enjoy playing football, annoying Oswaldo and dancing with the Tiger Claws.

Congrats, you're Meyer See! You like to drink hot tea out of your thermos while out on the range, shooting. You have strong opinions, and a strong meme game. Like Meyer, you enjoy shooting on the weekends, and swimming and debating during the week.

This post was created by a member of BuzzFeed Community, where anyone can post awesome lists and creations.
Learn more
or
post your buzz!