Hi Sam, what are some of your tips when preparing for a new makeup job?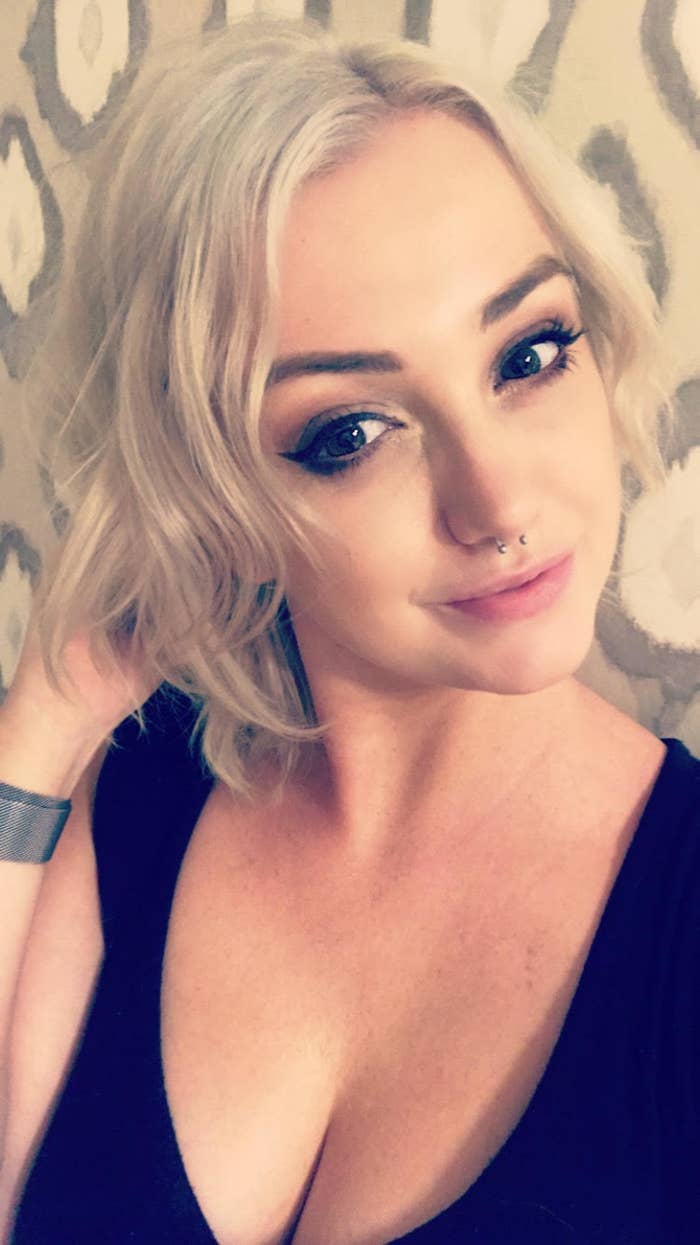 What do you remember the most about your first job?
I remember my first makeup job was while I was at Cinema Makeup School in Los Angeles, I was asked to assist on a short film called 'Every Hero's Dream' which was an incredible experience as it was working with such an established crew in the industry and was directed by Sol Totino. I was so nervous, although I had previously worked in Production back in London, so I was used to the set environment. However, I was in a different country and in a different department. What I remember the most was dealing with the insane heat wave, we were filming in Boyle Heights in Los Angeles inside someone's home - which meant we couldn't have the AC on due to rolling sound. So it definitely was a challenge for us to keep our actors not looking shiny or sweaty. I also remember that particular shoot had fantastic craft services (laughs).
What is one of your favorite jobs so far?
Oh this is such a tough one as every job is different and I've had so many incredible experiences. I will have to say 'Fanged Up' was definitely up there, there were some rough times on that set and some great times - we were filming in an abandoned prison in the middle of winter, the conditions were not glamorous or fun - however, the makeup challenges with such a heavy prosthetic film was what made it for me. We had fantastic crew and talent on board which means you end up becoming one big family. From a beauty and high fashion perspective I have to say I adore working on music videos - even though they can be stressful with a lot of looks in a short amount of time, it really does give you a chance to flex your creative muscles and go for something a little more avant-garde and experimental. Sorry I know you said one - but there is too many!
What has been the most challenging?
Again probably 'Fanged Up' due to the extreme weather conditions and dealing with so many big prosthetic makeups and a small team it could be stressful, but thankfully everything turned out great. Another challenging shoot was when I was again still at 'Cinema Makeup School' and another artist asked me to come work with her on a fashion show in a Hollywood Nightclub - well they didn't tell us they were going to turn off all the lights so we had to whisk our models into the bathroom (which again had no lights just candles) and we had to use our phone flashlights and finish off the makeups! Sometimes in Makeup you just got to MacGyver it - but they always make the best stories and memories, and we still managed to get the models out on the catwalk in plenty of time.
Have you ever run out of or forgotten anything on set and you have had to improvise?
Probably one of the most embarrassing moments was when I was asked to do makeup on the 'Warwick Rowers Calendar' which is famous for naked Rowers and the calendars sell internationally for a charity against homophobia, so I was booked to airbrush their bodies. However, my compressor packed in on the first Rower so I then had to result to the old fashioned way and do it by hand and brush. They taunted me by saying I did it on purpose, this did of course cause my stress levels to fly because it meant it took me double the time but I managed to pull it off.
I have fortunately not forgotten anything of super importance (yet). Although, I have had times on many jobs where I have to think on my feet. For instance, if a prosthetic turns up and the edges are too thick which will cause it to lift I will grab some baldiez sheets, mix up some sculpt gel or pro bondo to quickly sort it out. Other times you have generic pieces that don't quite fit the talent's face so you have to cut and pull a prosthetic apart and then build around it with something like sculpt gel, 3rd degree or pro bondo. Not ideal but sometimes it actually turns out better than your original plan. I'm a big fan of "happy accidents", although stressful it's a great learning experience.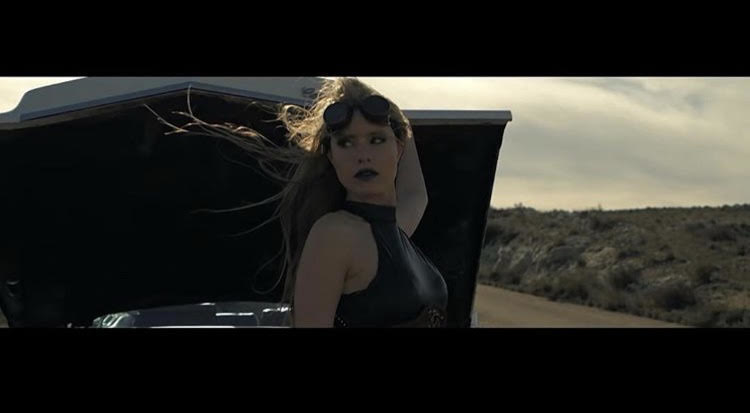 If you could work on any job in particular what would it be?
I think it would be working on shows like 'American Horror Story', 'Star Trek' or 'Star Wars' - they just have such diverse creativity and I love the idea of creating something alien to human form. In addition - you still can create some beautiful 'aliens' and beauty makeup plays a huge part in SFX too. I grew up on shows like Star Trek and it was a huge influence on me as a child to want to go into makeup. On the other end of the spectrum I absolutely love period films and Television Dramas particularly World War 2 because I just love the history of Makeup and being able to utilize that knowledge in creating a look and seeing it come alive on the screen is incredibly satisfying.
What were some of your makeup/fashion influences when growing up?
I was definitely more of a tom boy growing up so fashion didn't really influence me so much - and that definitely shows when you see some of the outfits I used to wear (laughs). But I have to say, my biggest Makeup Influences were/are Rick Baker and the late Dick Smith. They are absolute icons in the makeup world and pioneered how we do things now. As mentioned earlier I grew up on shows like Star Trek, Star Gate and all that sci-fi nerdy goodness, so that definitely planted the seeds into wanting to work in the Movie business. I also used to love watching MTV back in the day when they actually showed Music Videos and admired all the pop stars Makeup and Hair like Madonna, Britney Spears and The Spice girls and attempted to recreate their hair and makeup on myself and friends.
Best advice for upcoming makeup artists?
I would say practice, practice, practice! Whether it's beauty makeup, natural or prosthetics, styling hair etc. Whether on yourself, on friends or family - it's so important to find your unique style and what works for you. Plus like with any skill practice does make perfect, think of it like a pilot learning to fly - they need to put in lots of hours before they can start flying those big commercial jets.
Keep updating your skills, the industry is always changing and so are the materials - I try and go on at least one new course a year in an area I want to improve or expand on. Recently I have been focusing on my hair styling skills particularly with period hair and wigs this in turn makes me more desirable to productions. The biggest one I would say is do not compare yourself, in a world of social media remember you're on your own journey in Makeup and everyone has a different one, you will reach some highs and lows but if this is really what you want to do, then don't give up.
At the beginning you won't be paid very much, but never work for free unless it's a collaboration or a test shoot. Always at the very least get your expenses covered - nothing worse than being exploited for your work. Also go out and assist different Makeup Artists - this is a great way to learn from more seasoned professionals too and most important don't take yourself too seriously and have fun with it.