1.
First things first, even though this is just elevating your sex game with your partner, whether long- or short-term, consent is a *MUST*. Sometimes, partners have different sex drives and other times, you're just not in the mood or feeling sexy. Make sure all kinds of play with a partner are fully (and continually) consented to throughout.
2.
Talk it out! Sit down with your partner and make a list of things you want to do, don't want to do, and are willing to explore. There's no way to know what the other wants without communication. Unfortunately, we can't read minds.
3.
Masturbate, together *and* on your own. Masturbation is the best way for you to figure out what you like and might want from a partner. And sometimes, full-on penetrative or oral sex is just not the move, so why not rub one out together?
4.
Ask questions and experiment with your partner! Like I said before, we can't read minds, so let your partner know what you enjoy, what you don't and what you'd be open to exploring with them.
5.
Learn to please your partner before — or even ~without~ — penetration. Let's not call it "foreplay" anymore, because sometimes it can be the BEST or ONLY part of play in that moment. There are lots of different kinds of sex — digital, oral, mutual masturbation — make sure you're exploring *all* your options.
6.
Take time to tease your partner or build up to banging by focusing your attention on the other erogenous zones: nipples, earlobes, necks, elbows, etc. While the penis, vagina, anus and clitoris are definitely hot spots, exploring different areas of your body with various sensations can definitely heat things up.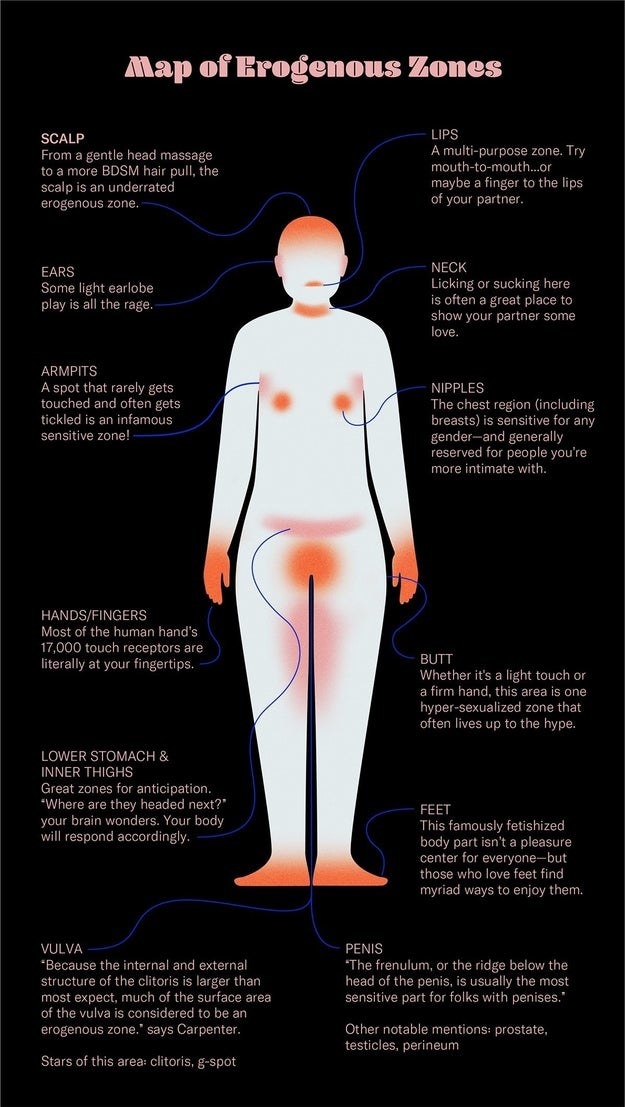 7.
Steal second base 🏃💨 which is to say, do a little fingering and a couple handjobs before things get wet or heavy!
8.
Work out one of the strongest muscles in your body: the tongue. Seriously, oral sex is a lot of people's favorite thing, to the point where it's almost a cliché. But don't worry, we at BuzzFeed have gathered some tips to help you up your oral skills.
9.
Going down on a vulva-owner doesn't have to be fancy or elaborate, it just has to be good. The clitoris is already hella sensitive and all vulva-owners are different, so what might have worked on a previous partner might not be the next partner's jam. Make sure to listen up and pay attention to those physical reactions when you're poking around a vulva with your tongue.
11.
Add a little oomph to your cunnilingus skills with your fingers or even a vibrator, to make them really go wild.
12.
Or treat their G-spot to a few good vibes with this slim silicone vibrator designed with a gentle curve to specifically reach their G-spot and blow their mind with 25 vibration modes and frequencies. Obvi, this toy is great on it's own, but just imagine how great it will be in tandem as you (or your partner) go all "lalalalalalala" on the clit!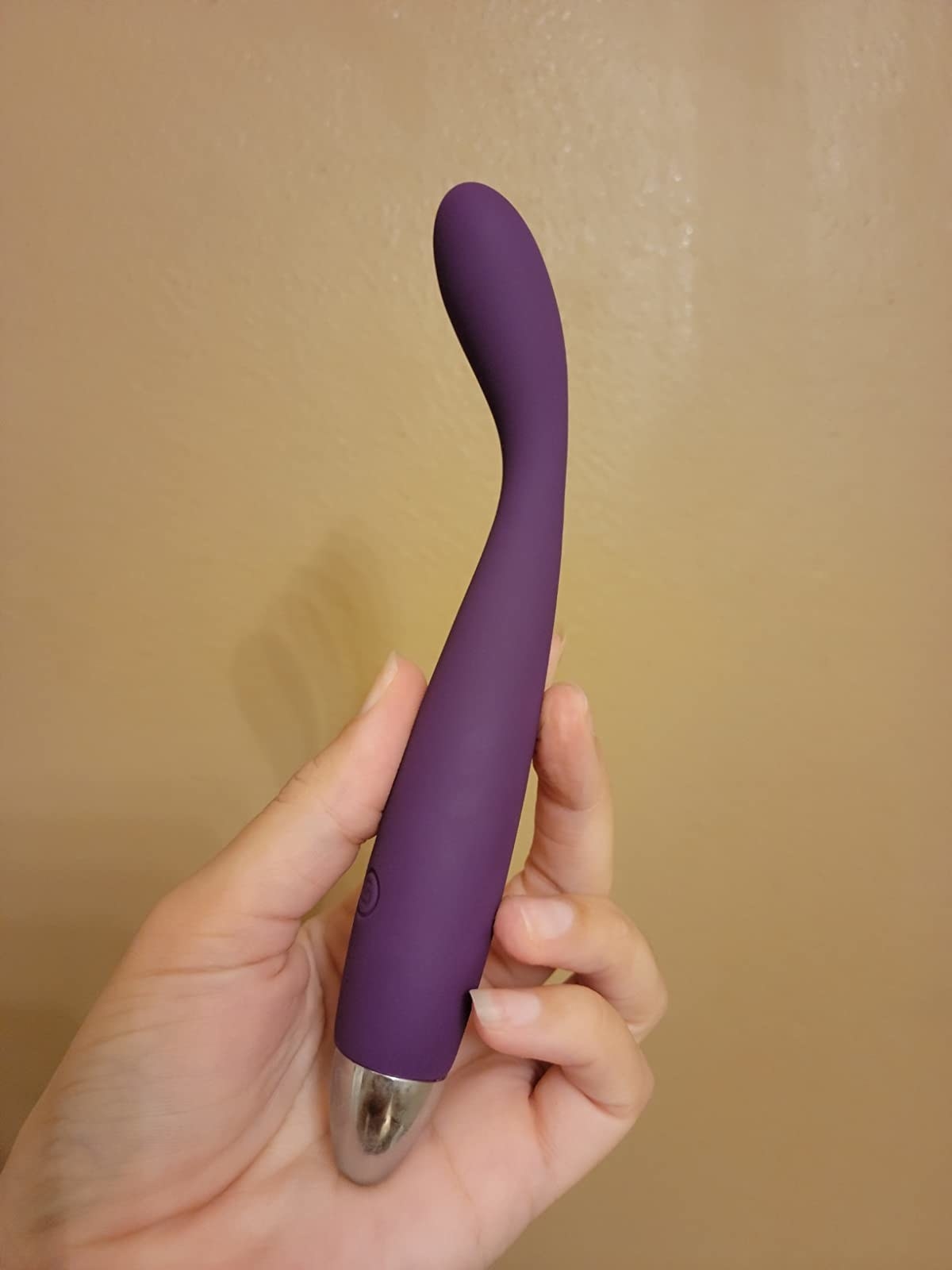 13.
Sucking dick — when you love it, you love it and when you don't you, you definitely don't. Penises (just like vulvas) come in all different shapes and sizes, so there's no right way to give a blowjob, but knowing if the blowjob will be the beginning of sex or the only sex you plan on engaging in is always a good place to start.
14.
Pay attention to the tip.
15.
"Open your throat by imagining a fake yawn, but curl your tongue like a taco to hug the penis."
16.
"If I'm giving head to a guy, then I'll sometimes ask him to sit on the edge of the bed while I do it."
18.
And, here are a few more strokers and sleeves that are perfect if your partner has experienced some bottom growth and wants to enjoy a blowjob (or if they have dysphoria about their junk)!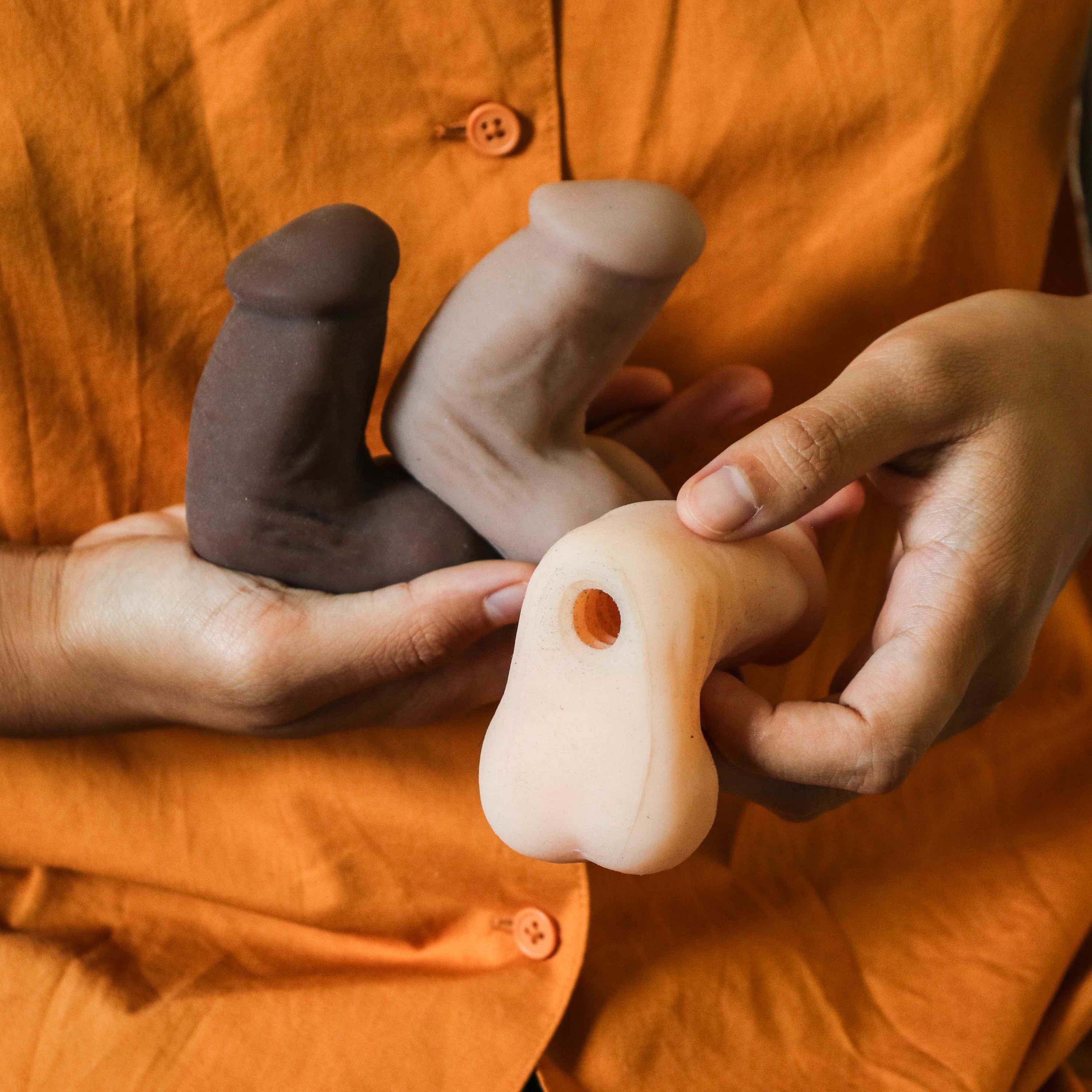 19.
Remember the perineum and the balls! Don't forget to give them a little attention while you're going all *SpongeBob licking sound* down there, because each of these spots is super sensitive and doesn't need much to get your partner all hot and bothered.
20.
Eat the booty like groceries. I personally think that eating ass is a straight-up talent and shoutout to anyone who enjoys it and is good at it because apparently rim jobs are where it's at, whether or not you actually plan on doing anal.
21.
Get a lot more bang for your buck with this unique anal plug that simulates the feeling of rimming with rotating anal beads in the shaft and a vibrating tip that hits your favorite spots. Perfect for anyone who's not interested in eating ass but has a partner that wants to indulge in some anal.
This 1.5-inch diameter plug has seven rotation patterns and six intensities to explore and stimulate your P-spot as you start (or continue) your journey into anal play. Also, it's splash-proof!

Looking for something a little larger? Check out the Rimming Plug 2 and Rimming Plug XL, that have all the same features but a little more length.
Promising reviews: "I've been selling this toy at my shop for the past 2 years and recently invested in it and I found myself asking one huge question: why oh why did I wait so long to get it? Out of all my anal toys this is my favorite by far!" —Melissa
"I used this toy on myself and was thrilled by the strong vibrations and the rimming sensation of the stem. The larger rimming toy seemed intimidating, but this toy comes in a size that I can use casually without having to do a ton of serious warm up every time I want to use it. I wasn't sure if I would like the rimming aspect but found that it was an exciting new addition to an already great butt toy. Overall, I'm very excited about this toy and would recommend it." —Rimming Lover
Get it from B-Vibe for $154.99 (available in three colors).
22.
Once it's time to start inserting toys or penises into places, make sure to use lube! Like one reader says, they exist for a reason and it's a REALLY GOOD ONE.
23.
Switch up positions (or time and locations) during sex and really enjoy and perfect those favorite positions. If you like to be on top? Get on top! Want to test out the durability of the kitchen countertop? Sick of missionary or doggystyle? Switch 👏 it 👏 up! 👏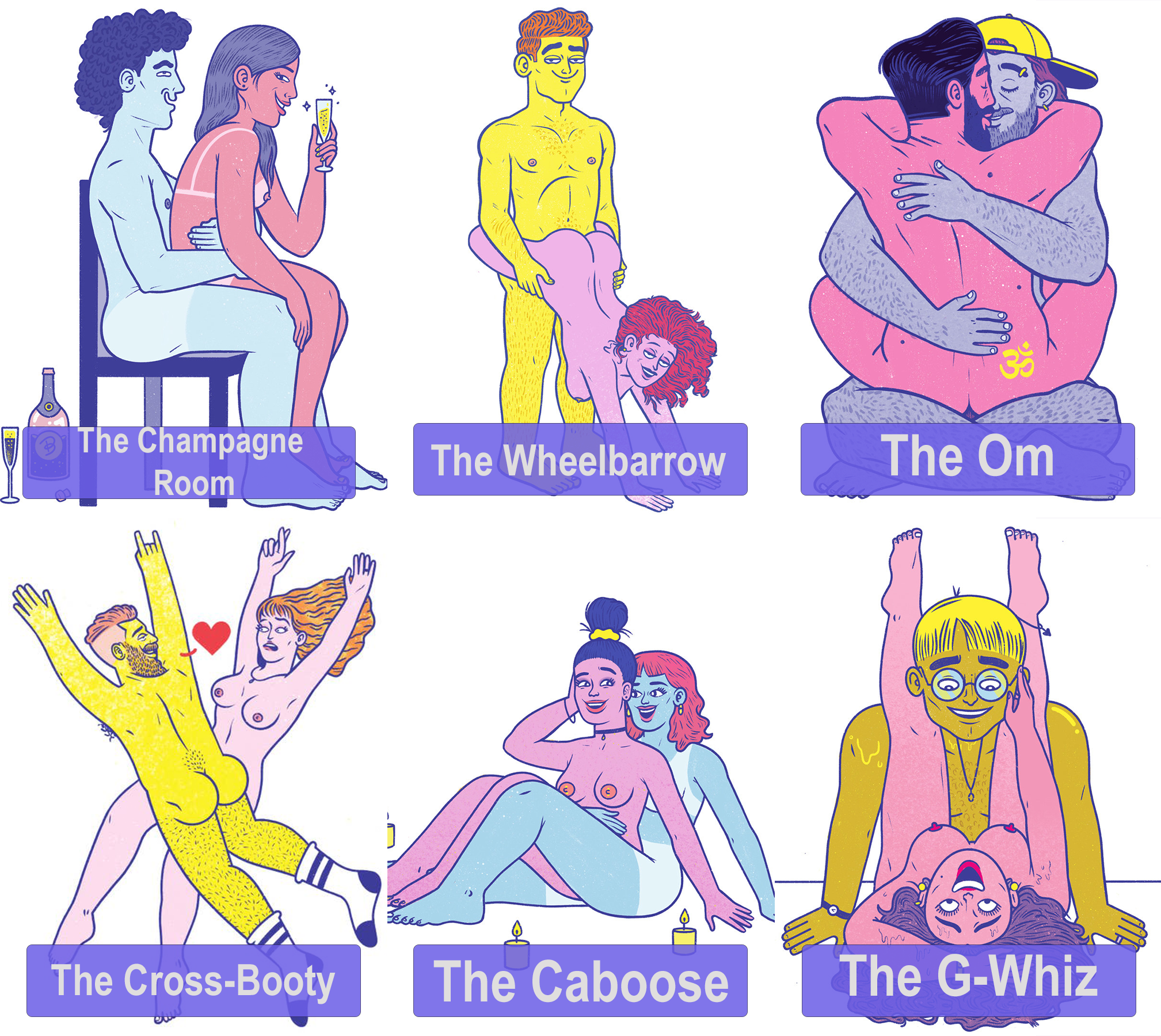 24.
*OR* keep it simple and do it like they do on the Discovery channel.
25.
Up the pleasure with a sex pillow, which is soft, squishy and sometimes contoured, making it easy to use. Besides comfort, sex pillows can be used to add leverage for specific positions or even finding new angles to explore.
26.
Understand that sex toys are friends and partners, not competition.
27.
Invest in a magic wand. This is the powerhouse of wand vibrators and comes in four options based on if you want a plug-in toy or rechargeable, a large wand or miniature. Not to mention, they are *all* travel-friendly.
28.
Train your body to prepare for receiving larger or girthier partners and/or dildos with dilators, lube and lots of pre-play and nonpenetrative touching and rubbing.
29.
Try out anal — whether exploring new territory with a vulva-owner or pegging your penis-owning partner, once you've discussed that the butt is fair game, make sure you do it safely.
30.
Start out with plugs and anal-specific dildos, if you're interested but don't feel ready for full-on anal sex.
31.
Make sure to do proper aftercare after anal sex and take it slow with your partner as your anus re-acclimates.
32.
Edging. That's it. That's the tip.
33.
Take your partner to the edge with a mini wand vibrator for both of you to enjoy targeted, high-powered vibrations all over.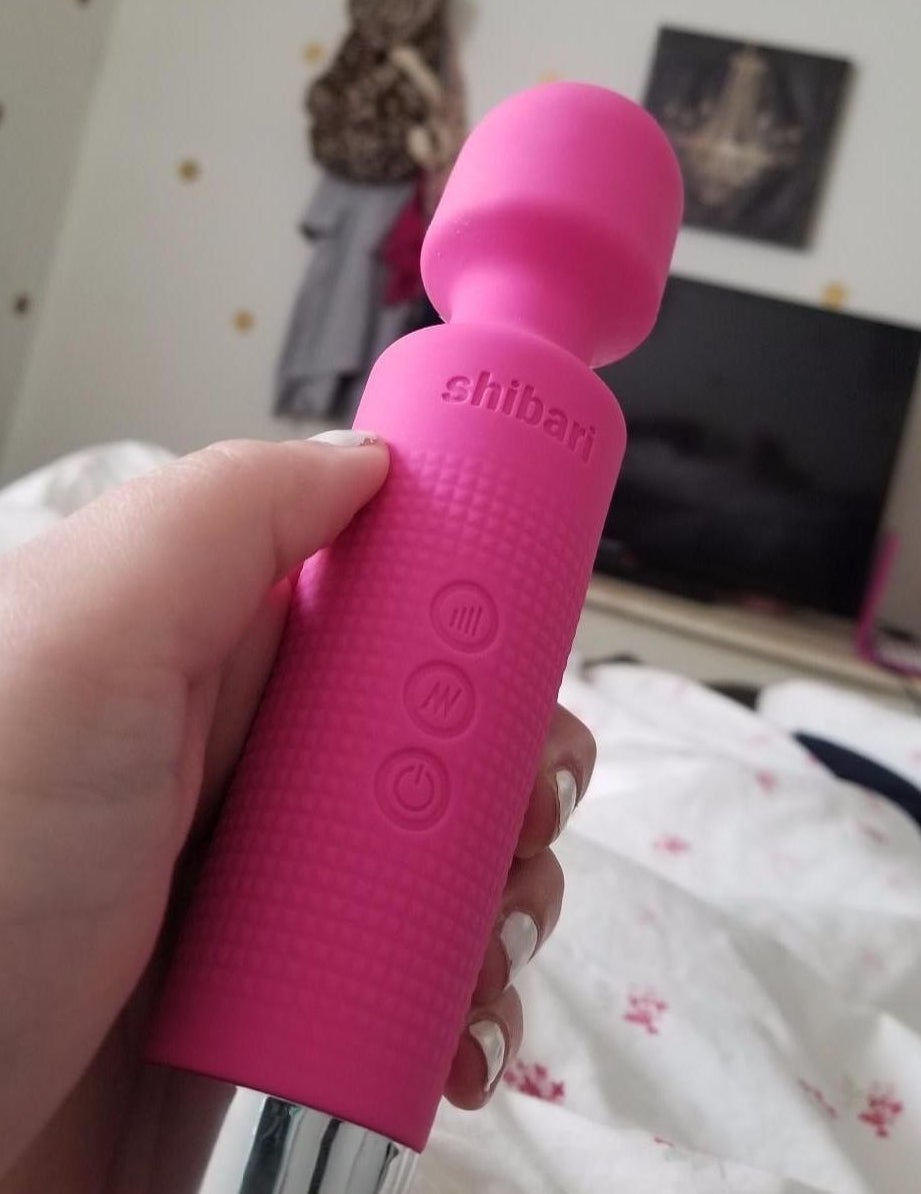 34.
Get a little kinky. Start off slow with sensation toys, such as nipple clamps, feather teasers and blindfolds and then work your way up your comfort level with a partner. Who knows? You might end up having to buy some sex furniture for your newfound kinks!
35.
Discuss a safe word you and your partner can both use when you get uncomfortable or implement the traffic-light system to gauge each other's comfort during play.
36.
Add an 11-piece bondage set to your collection. This kit is a perfect one-stop shop option for anyone looking to explore BDSM. From ball gags and blindfolds to rope and a whip, this set offers a lot of room for a newbie to work their way up.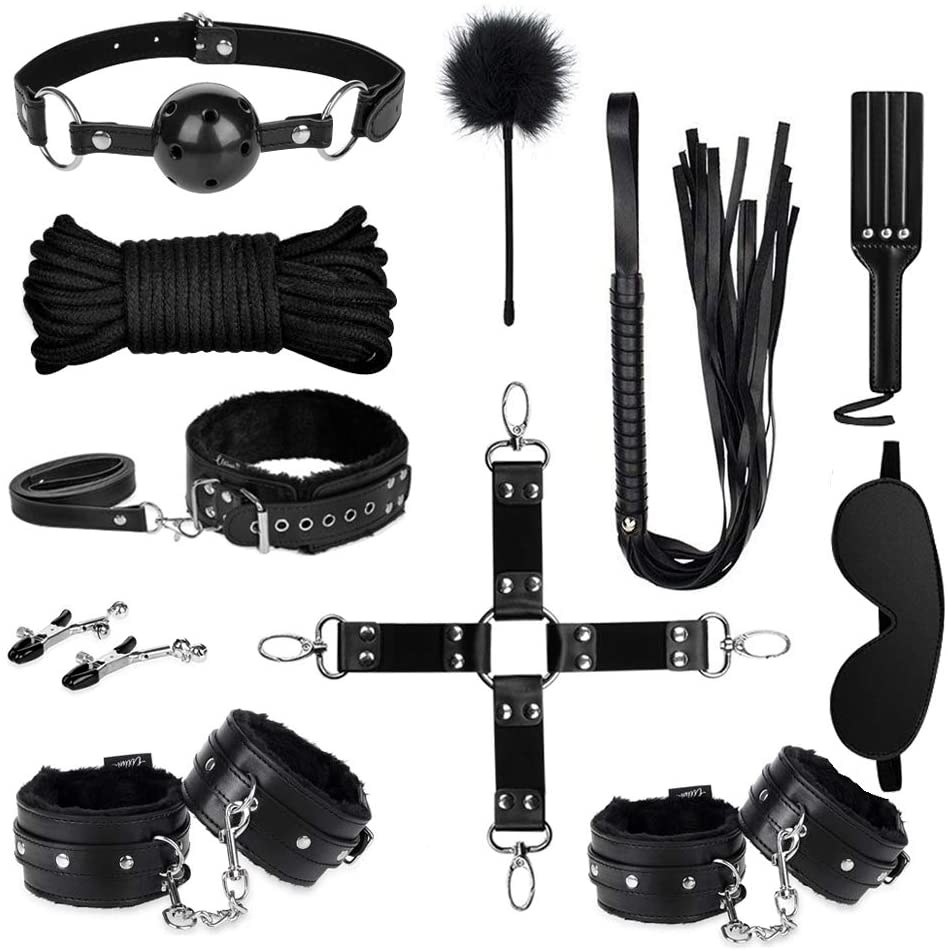 This bondage set boasts various items made of leather and nylon, including one pair of handcuffs, one pair of ankle cuffs, one pair of nipple clamps, a whip, a rope, a ball gag, a feather tickler, a collar, a hogtie, a blindfold and a paddle.
Promising review: "I was surprised how many pieces came with this set. The fur lining makes the cuffs and collars very comfortable, and uses buckles rather than velcro. The set is shown on women but I used it on a man. Some of the chain link could probably be broken through, if they wanted to. Impact play items work well, and the variety of items give this set a lot of options. I used the cuffs with a bed strap system I already had." —Anonymous
Get it from Amazon for $25.99. 
Or, if you prefer your kink in pink, get a very similar set from Provacateur Creations on Etsy for $41.99 (originally $59.99; it doesn't contain the hogtie or the paddle).
Provocateur Creations is based in Ireland and specializes in hand-crafting adult products.

37.
Have FUN with your partner, remembering that an orgasm is not the end game! There doesn't have to be a goal during sex — it can simply be about pleasure and connection, and that alone can make it the best sex you've ever had.
You and your partner after scrolling through this post: