We hope you love the products we recommend! All of them were independently selected by our editors. Some may have been sent as samples, but all opinions and reviews are our own. Just so you know, BuzzFeed may collect a share of sales or other compensation from the links on this page if you decide to shop from them. Oh, and FYI — prices are accurate and items in stock as of time of publication.
Why glass? Glass sex toys have several perks: temperature play, it is smooooooooth, and it offers a *full* feeling with a little bit of weight and a firmness that's hard to get with silicone. It's also durable, nonporous (aka body-safe), and easy to sanitize, so it will last for a long time.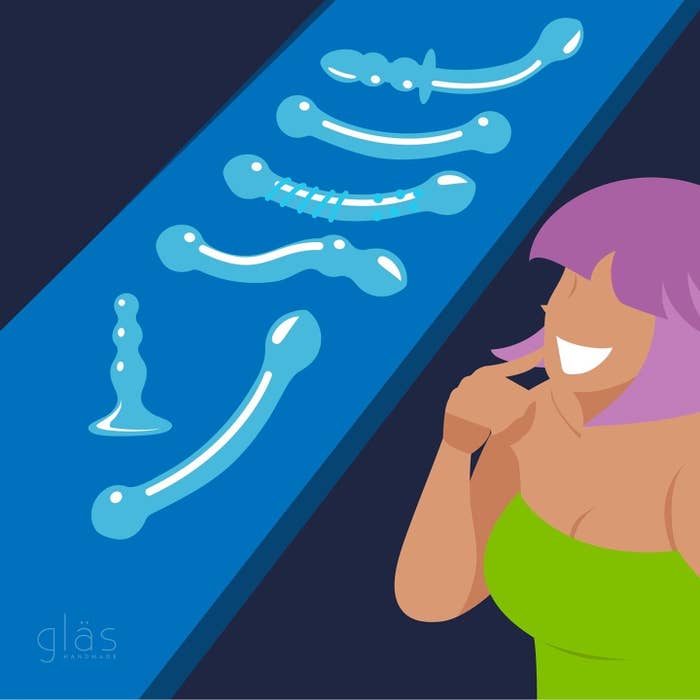 Made from the least breakable glass on the planet, glass sex toys are hypoallergenic, nonporous, latex-, chemical- and phthalate-free. This means it's a perfect toy option for sensitive areas and bodies.
1.
Use lube with your favorite glass toys to avoid friction. Fortunately, glass is a nonporous material so it can be used with literally *any* lubricant you like: water-based, hybrid, silicone-based and even oil-based!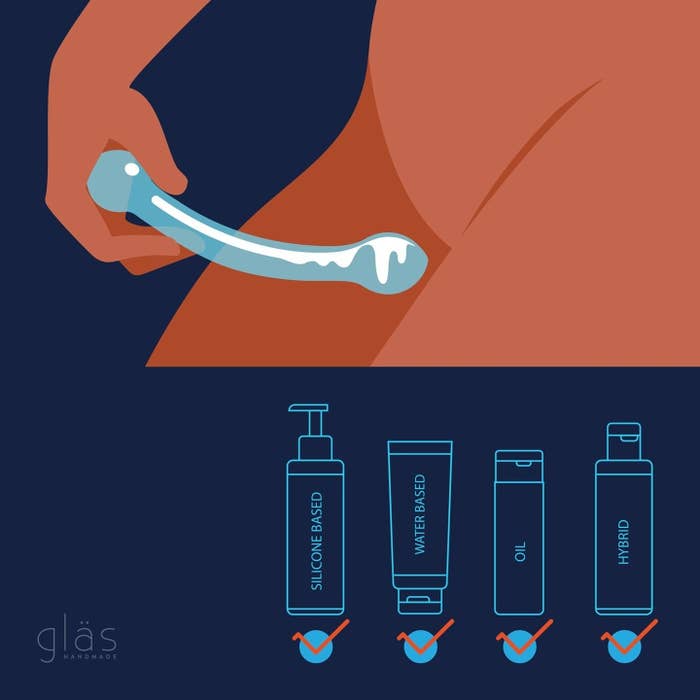 2.
Explore anal play with glass plugs and anal-safe dildos: besides being easy to sanitize (which is essential if you want to share with a partner), their smooth, tapered, durable designs can be a perfect introduction for people new to anal. Remember, lube is essential for anal play, so a silicone-based or hybrid lube would be perfect!
3.
Prepare to use larger toys during anal play — or graduate from toys to anal sex — with the help of anal dilators and graduated plugs. They're simple ways to ease your body into enjoying something larger.
4.
Engage in some titillating temperature play by placing your glass dildo in the freezer or ice water, so you can start off your session with a chill. Eventually the toy will warm up to body temperature for a ~feel good~ time.
5.
Orrr, warm up your glass toy by running it under warm water, placing it between your legs or even putting it in your mouth for a unique, body temperature sensation.
6.
Indulge in more sensory play by exploring textured glass dildos and plugs. Because of the handcrafted nature of glass toys, there are nubs, spirals, ribbing, and ridges if you want to upgrade from the traditional smooth design.
7.
Clean your glass toys by hand washing, boiling, or wiping them — for some, you can even let the dishwasher do the dirty work for you! The clean-up may be the easiest part and greatest advantage of using glass sex toys due to their durability and nonporous design.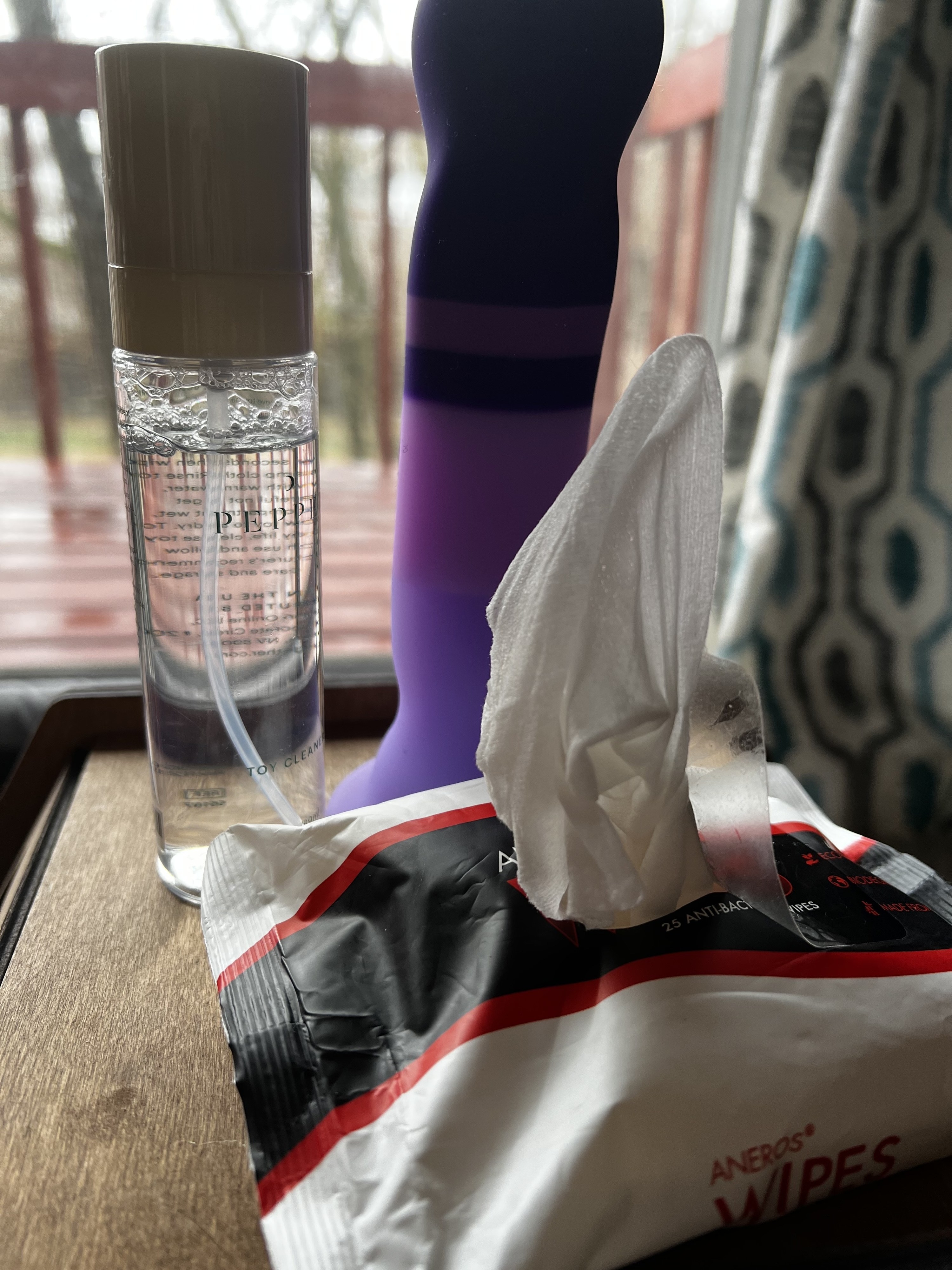 8.
Try out these convenient antibacterial wipes, which allow you to prepare for play and cleanup afterwards more quickly than you've ever imagined.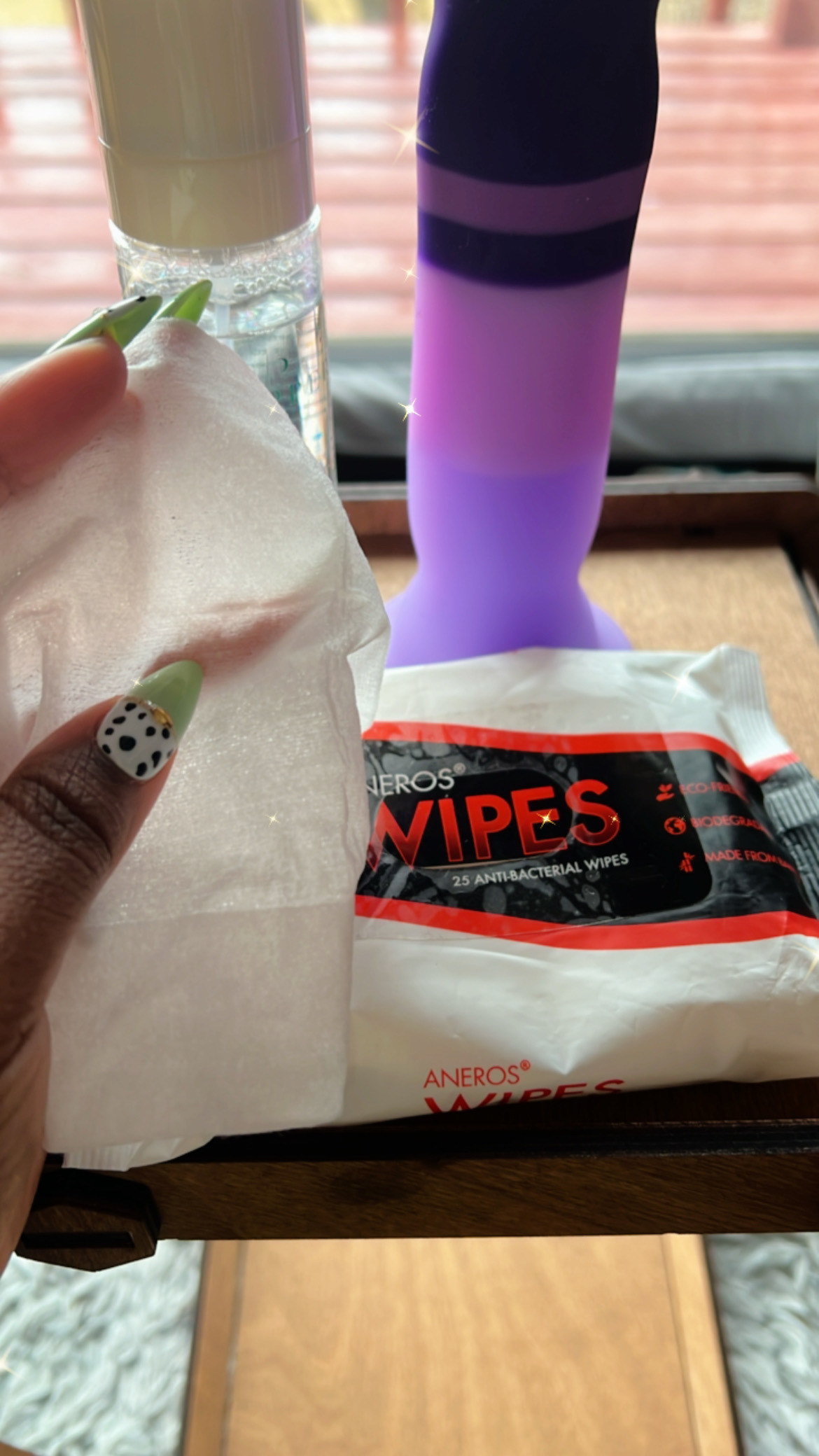 9.
Or use a toy cleaner, which is another great way to make sure your toys are properly taken care of — simply spritz, wipe and go.
10.
Designate a specific pot for sterilizing your glass sex toys (and other boilable nonelectronic sex toys) if you have the budget for it. IDK, there's something about boiling a dildo in the same pot that I make my soup in that doesn't sit right with me...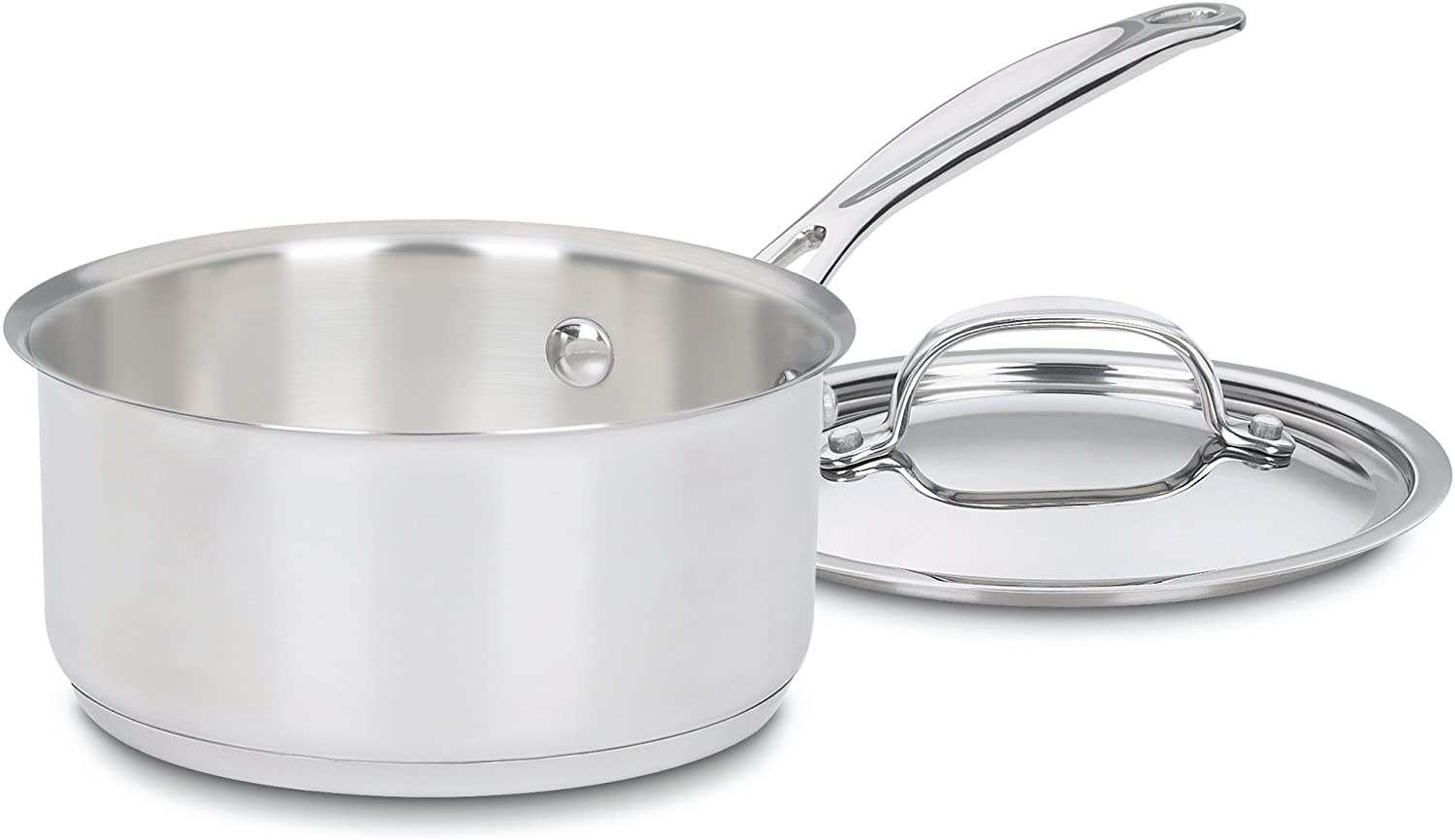 11.
If you want to be extra safe, you can opt in for a UV sterilizer, similar to what you'd use for your cell phone or other high-touch items. UV will sanitize your sex toys hands-free and get rid of nearly *all* of the bacteria that tries to live there and ruin your good time.
12.
Keep your precious glass sex toy safe by storing it properly. Any lined case or storage bag that helps prevent your glass toy from banging around other hard toys will help it last longer.
13.
Reach your G-spot with curvy dildos boasting length and sometimes girth, so that tapered bulbs and contoured design can hit the exact right spot for premium pleasure.
14.
Go bigger (or heavier) and take things up a notch. Glass already has a weighted feel to it because it's made with such a durable material, but playing with different weights or sizes allows you to explore and test the limits of your pleasure.
16.
Explore different sensations with a dual-ended dildo created with a design that *literally* offers versatility and opportunity for different kinds of stimulation, whether vaginal or anal.
17.
Pair your glass toy with an external vibrator, so you can enjoy some dually-stimulated good vibes inside and out. A glass dildo will really allow you to feel the reverberations of the toy if you use a high-powered wand or vibrator. Be careful though, you might make a mess.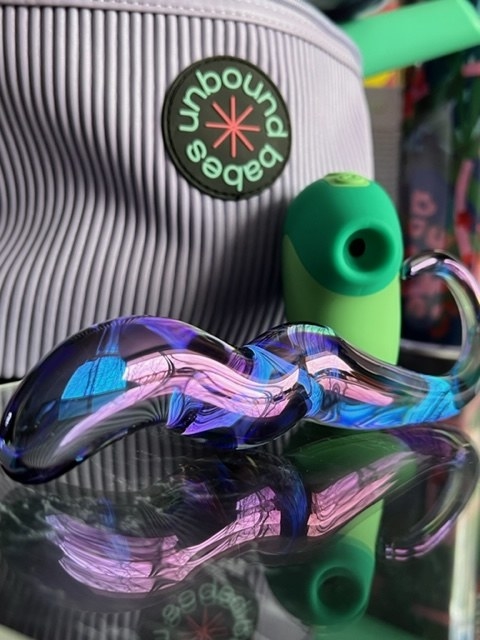 18.
Have fun with glass by getting a novelty toy, be it a plug perfect for cosplay or a nonphallic dildo...the opportunities for glass are endless.
You, the moment you try your first glass sex toy: