1.
The Puff compact suction vibrator — it's beloved by beginners and more experienced 'bators who enjoy riding the five intensities to climax over and over again. BTW, you should definitely rub-a-dub-dub your clit with this toy in the shower — trust me.
It's me. I am 'bators. JK, but seriously — I love this toy. And every time I think another one has shown up to take its place, I am reminded by the compact size, easy handling, and very very discreet noise (when pressed against the body)...that this toy is my ride or die. I tell everyone I know, and now I'm telling you. Never used suction? Get the Puff. New to sex toys? Get the Puff. Just want to expand your ever-growing collection? Puff. If you need to know more about this sex toy and why I personally love it, make sure to read my review of why Unbound's Puff is my favorite sex toy.
Promising reviews: "Listen. All I can say is…buy this immediately. I fell out of bed the first time I used it, saw god for the first time, and was convinced I broke my 🐈. 10/10! Also hella cute, charges fast, and you can take it in the shower! Perf for beginners <3" —kat
"I'm new to the all of this. My friends literally raved about Puff for a year before I finally decided to get one. I did not know…I could feel like that. It is amazing. It took me some time to fully utilize the suction feature in the Puff, but the vibration itself is *chef's kiss*. I also used it once during sex with my boyfriend, and phew!!! I don't even know if I have any words. Great for beginners!" —B.
Get it from Unbound for $48 (available in quartz and mint).
2.
A transparent masturbator designed with a tight, convex, textured interior that you can twist, stroke, and watch through its case until you're finished.
Yes, it's waterproof, so go ahead and play with it in the shower.
Promising review: "I regret not buying this years ago. Cleanup can be tricky. Yes you can just shoot water thru it via a faucet, but as you know, our sauce tends to thicken when water hits it. Also, I don't know if this could handle a larger fella. I'm textbook average and it really, really took a good push to go in. But once in, great googly moogly... feels extremely real, a little tight but that's absolutely not a bad thing. The suction gets a little intense, you can unscrew the back plate to allow for air flow, but be warned if you lubed it up good, you're gonna drip out the end. I had seen some users mention warming it up, that sounds nice. Personally, mine was quite cold at the time and that didn't feel bad at all. I immediately called my friends and sent share links for them to check it out. Cannot believe I went so long without getting something like this. My only fear, is I start purchasing other toys and they'll never compare. This thing really slaps." —Levi Burns
"This is just awesome. We noticed added stamina after a couple of sessions. Excited doesn't describe how we truly feel. Can't believe how real it feels. Team it with some oral and wow. This does get you more stamina, just after a couple of rounds, it feels too damn good to hold on." —Kalei Stour
Get it from Amazon for $26.99 (available in five styles).
3.
A palm-sized vibrator boasting a "tongue" with nine vibrations and nine licking motions, meaning it can l-l-l-lick you like a candy cane from your head to your toes, but no really.
Promising reviews: "After my first use (shoutout for arriving in the mail charged) I came like NO OTHER! I didn't know how I was going to feel about the tongue but it reminded me of the best head I've received so obviously I was in love. I mean it when I say my first immediate thought was, I will no longer need a man because I have this toy. 😂 So if you wanna ditch your man, woman, person, and whoever else, this toy will keep you satisfied probably better than they can. 12/10" —TJ
"With the price of this I didn't expect much...but WOW. I am shocked at how awesome this little gadget is; so awesome in fact I don't even get two minutes in using before it's game over for me (in a really good way). It's easy to use alone or during intercourse for extra intensity (good lordy), waterproof, soft/smooth and easy to clean, charged fast and holds the charge for a shockingly long time. It has more speed/intensity options than I need but having the option to go up is nice. Overall very very happy I stumbled across this little gem." —Kieley Sue
Get it from Amazon for $32.39+ (available in four colors).
4.
A luxury clitoral stimulator equipped with Pleasure Air Technology and an autopilot function to deliver some back-arching cunnilingus without having to bother with pillow talk.
This new and improved suction vibrator by Womanizer boasts 14 intensity levels, an autopilot function that makes sure things never get too predictable during use, Smart Silence technology to make sure it's only making noise when touching the body and it's waterproof. *exhale* So yeah, just click *add to cart*.
Promising reviews: "This is my first clitoral toy and it did not disappoint! I achieved orgasm in less than five minutes and it was the best sensation. A bit pricey but definitely worth it!" —Charlotte Martin
"I've used knock-off versions of Womanizer's Pleasure Air technology, seduced by the lower price tag, but nothing compares to the real thing. And PREMIUM 2 is the best of them all. It has more intensity levels than any other toy (14!) and also has this amazing autopilot feature where the toy takes control of how powerful the vibrations are so you can just sit back and relax... brilliant!" —S Müller
Get it from Womanizer for $199 (available in 5 colors).
And if you really want to splurge, here's even more sex toys over $100 to consider.
5.
A unique anal plug that simulates the feeling of rimming with rotating anal beads in the shaft and a vibrating tip that hits your favorite spots. A rimjob is exactly the thing mistletoe fantasies are made of, IMO.
This 1.5-inch diameter plug has seven rotation patterns and six intensities to explore and stimulate your P-spot as you start (or continue) your journey into anal play. Also, it's splash-proof!

Looking for something a little larger? Check out the Rimming Plug 2 and Rimming Plug XL, that have all the same features but a little more length.
Promising reviews: "I've been selling this toy at my shop for the past 2 years and recently invested in it and I found myself asking one huge question: why oh why did I wait so long to get it? Out of all my anal toys this is my favorite by far!" —Melissa
"I used this toy on myself and was thrilled by the strong vibrations and the rimming sensation of the stem. The larger rimming toy seemed intimidating, but this toy comes in a size that I can use casually without having to do a ton of serious warm up every time I want to use it. I wasn't sure if I would like the rimming aspect but found that it was an exciting new addition to an already great butt toy. Overall, I'm very excited about this toy and would recommend it." —Rimming Lover
Get it from B-Vibe for $159.99 (available in three colors) or Amazon for $99.99+ (available in Rimming Plug 2 and XL).
B-Vibe is a premium collection of tech-forward anal play products founded by certified sex educator Alicia Sinclair.

6.
The Empress 2 clitoral suction vibrator by Vush boasting a waterproof design and 40 potential pulsation and vibration combinations to explore.
Promising reviews: "OMG this is the most incredible vibrator I have ever owned! The sensation is like oral on steroids times a thousand! So. Much. Pleasure! Trying really hard not to get addicted! Love all the settings and variations (and I'm usually adverse to all the patterns on a standard bullet vibrator but maaaan the ones that go like a wave...Jesus!). Easy to use. Easy to clean. Made me squirt for the first time in years. Sensational! " —Chloe M.
"I was a little skeptical if I'm honest, but after seeing so many good reviews I thought I'd give it a go as it was at a discounted price. Well, I can happily say I love it! I was amazed at how quickly I came — literally a couple minutes — and the level of pressure was really good for me on the lowest setting. I tried the slightly higher intensity level which was good too, but not any higher personally. I really like the mixture of patterns too...keeps it interesting and some are actually pretty close to the sensation of real oral." —Susanna K.
Get it from Vush for $160.
Vush is an Australia-based sexual wellness brand that's all about self-love and creating IG-worthy sex toys that'll rock your world and match your aesthetic.

7.
The Fleshlight Turbo Thrust masturbator is designed to be as close to legitimate oral sex one can get with a toy — it boasts three entry points that mimic lips, tongue, and the throat. FYI, lots of reviewers commented on the realistic sounds it makes, so probably best to use this one with discretion.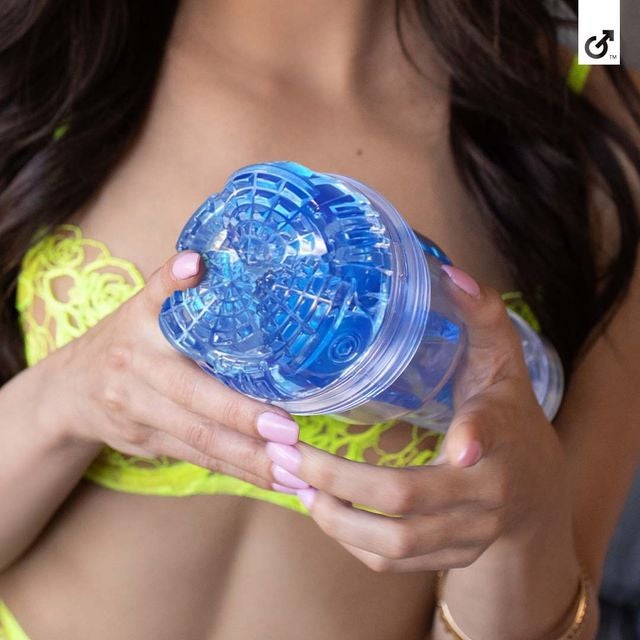 Promising reviews: "The Turbo Thrust packs quite a bit of intensity! It stimulates oral sex quite well and has this very unique transparent sleeve so you could see yourself as you enter/exit. This is a must-have for all collectors!" —Edward F.
"Wow this sleeve really is intense. The entry is amazing and then you get inside and grips you and you think wow this can't get any better and then you reach the third chamber and BAM! The texture blows your mind and your load. Needs more than a 5-star rating." —Chance R.
Get it from Fleshlight or Amazon for $69.95.
8.
The Cobra Libre II by Fun Factory, designed specifically for targeting just the tip of your penis and delivering 11 vibrating patterns with its dual-motor and hands-free design. A sex toy that treats the tip of a penis the same way I treat the whisk when baking? Yes, please.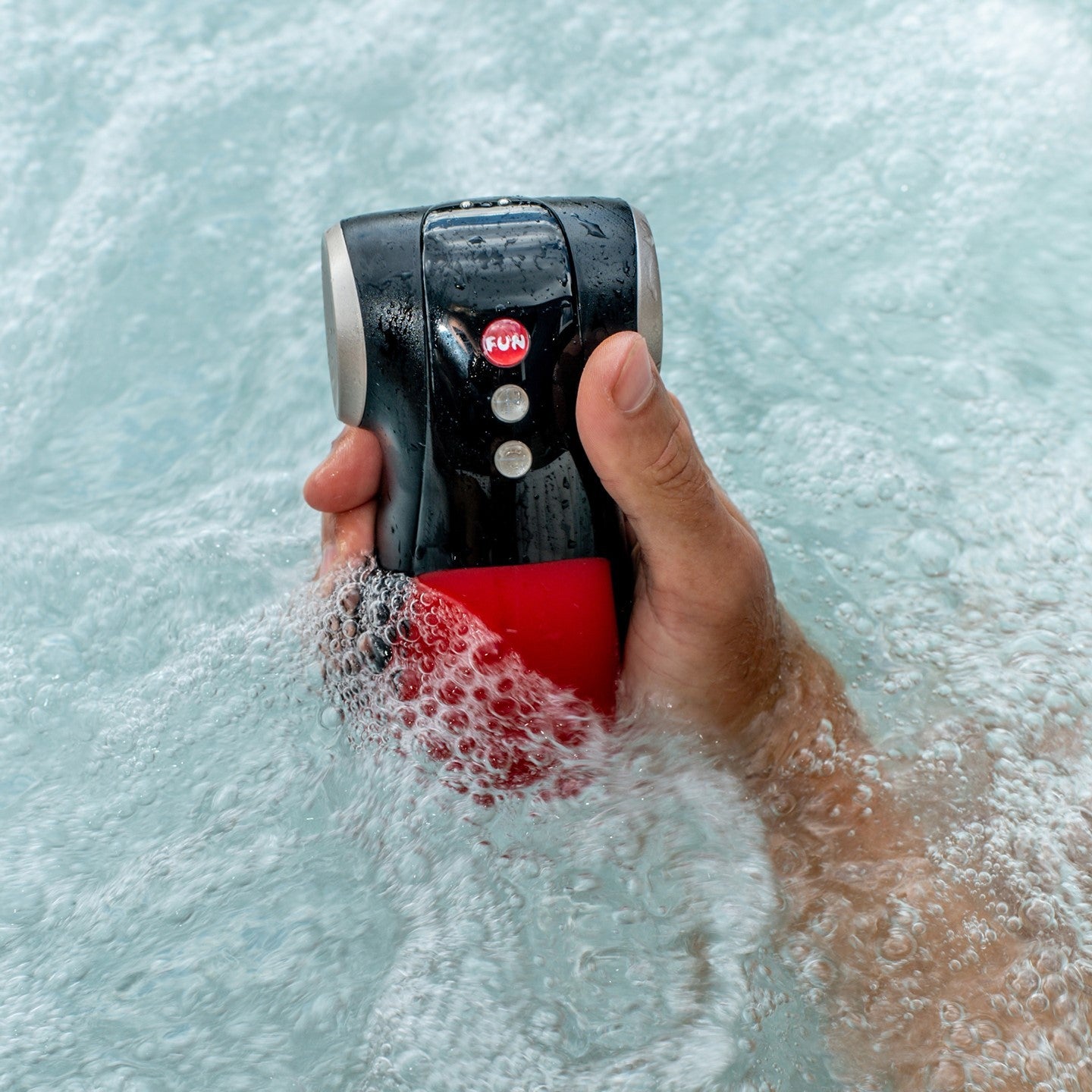 Promising reviews: "I discovered that for me, the toy works best held in what seems like an upside down position, as that better follows the upward curve of my erection. Whee! Full orgasm." —Joan P.s.s.a.a.a.f.a.s.
"I love to use this for a nice long edging. You can just experiment with the various settings and vibrations to see what works for you. Also, I rotate it to different positions to change the sensation. The customer service is amazing. I had a problem with charging and they resolved my issue very quickly!" —Steve
Get it from Fun Factory for $129.99 or Amazon for $114.97+ (available in three colors).

9.
The scintillating Satisfyer Pro 2, boasting 11 intensities of no-contact clitoral or T-growth stimulation, so you can ride wave after wave of pleasure.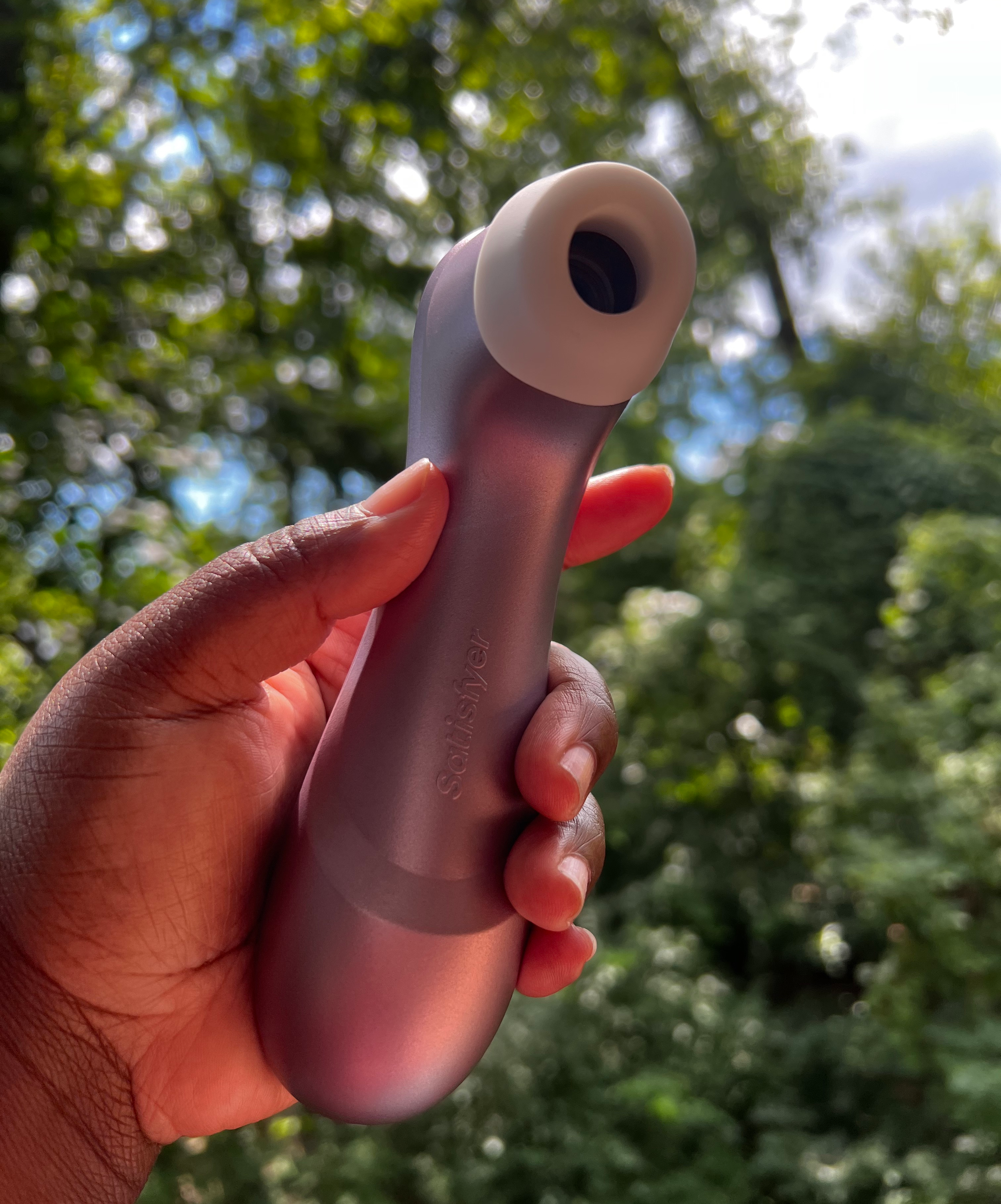 There's also a more in-depth review written by an Intersex Male person, if you're interested.
Promising reviews: "There aren't many reviews on here from trans men, so I thought I'd throw my opinion out there in case there are other guys out there looking for something to spice things up. This toy is heavenly. It works well on many different parts of the body, and I have had fun exploring different places to try it: clitoris, nipples, etc. I love the simplicity of the vibration settings. You can turn the vibration up one level at a time, making it easy to build up to a climax slowly, or you can jump up multiple levels and get things done quickly, if that's your thing. I am so glad I bought this toy, and when this one finally dies I will buy another one. I've had it for a couple months and it's held up great. 12/10 seriously recommend this product for anybody with a clitoris. You will NOT regret it." —a. b.
"Before this toy aka bae, I was a hoe. I've taken the steps to admit it and do something about it. Today, I can proudly say bae has cured me of my hoe-ly ways. This is the equivalent of the best head you ever had from somebody and taking that person's mouth home with you. Idk about you but I related heavily when Drake said 'I just want sum head in a comfortable bed, it could all be so simple.' 😍🥰 Life Is Good." —Dominique
Get it from Amazon for $45.95 (available in three colors).
10.
An FTM fantasy stroker, which is 4 inches long and has an opening just under an inch wide, offering a tight, but stimulating sensation that can be controlled with a simple stroking motion.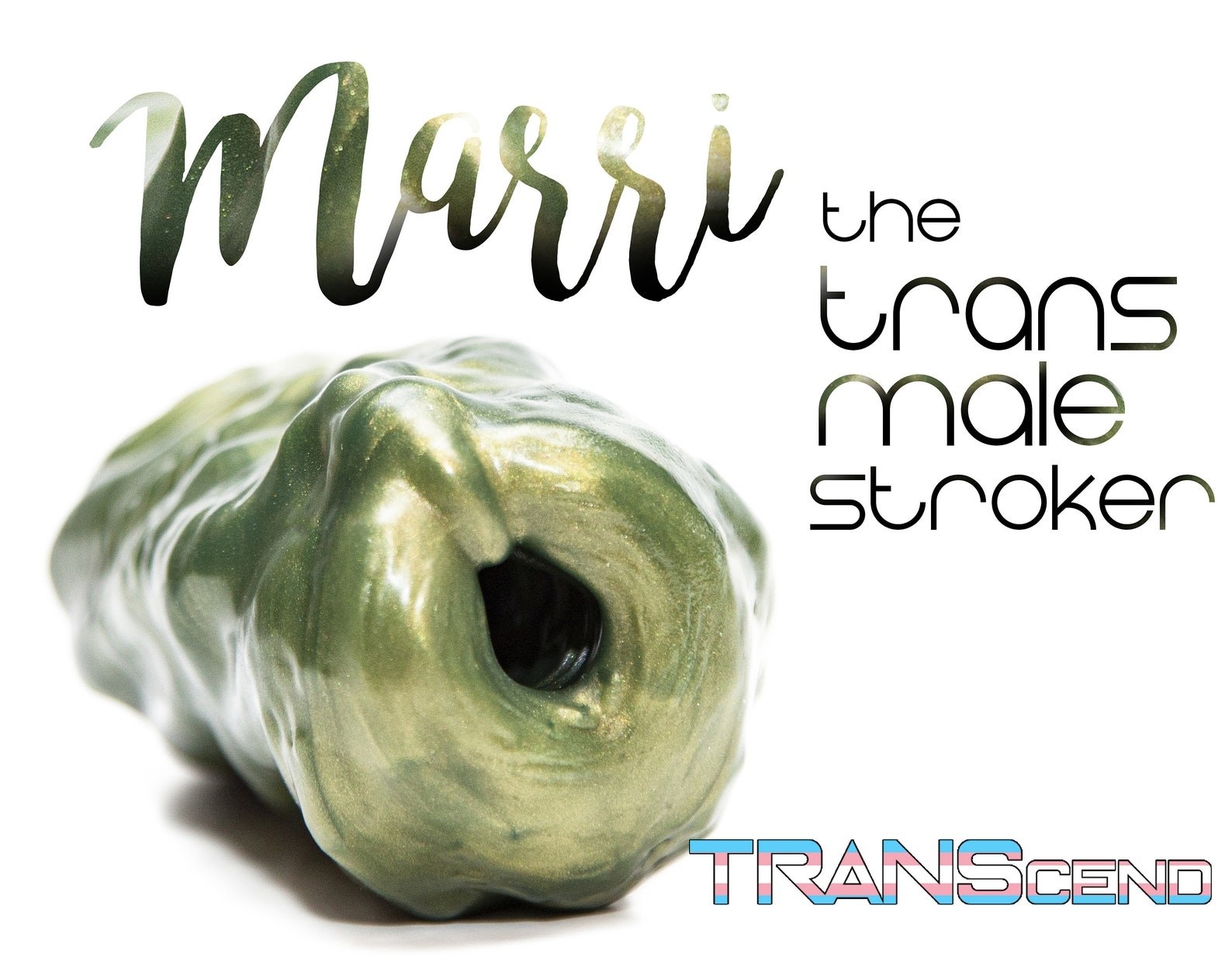 If you want to up the ante, because the opening goes all the way through, you can insert a bullet vibrator at the opposite end to create suction and add some rumbly pleasure.
Promising reviews: "(I'm a returning customer.) Aesthetic? Beautiful! Love the way the colors are balanced and swirled. Design? Inclusive, new, fun. The internal texture is so THOUGHTFUL! It's what initially drew me in compared to other transgender-friendly strokers. Use? Everyone has a unique body. I have been on testosterone for about 2+ years so far, some bottom growth, and I'm a very heavy guy. I used a "pump" beforehand. (I recommend reading more reviews for tips to improve your experience!) It's pretty intense and gender-affirming for me. My favorite part is the open back. Not necessary, but it's a perfect fit for my bullet vibe. So awesome. It works for me. It's custom, affordable, and you can tell that there is love that goes into the production of this store's body-safe toys. From aesthetic appeal, function, and customer service: Perfect!" —Christopher Wilcox
"I'm a (recently) post-op bottom surgery (simple meta) trans man, and this toy is PERFECT. I don't know if I would have had the same amount of success pre-op, but maybe. Anyway, this toy is amazing. I have a couple strokers from my pre-op days, and they simply don't compare to this one at all. This one is super soft, has such lovely textures on the inside, and honestly is gorgeous. The only learning curve for me was learning how to hold it down and go at it, since I've not really been able to do that before. But that feels just as amazing as using it purely as a stroker. Highly recommend, 10/10, but you definitely need substantial bottom growth to get the full effect." —deCoverly
Get it from Fantasticocks on Etsy for $45 (originally $50; available in custom color combinations).

Fantasticocks is a woman- and queer-owned sex boutique based in Ohio, creating premium-quality silicone sex toys designed for all bodies and desires.

And definitely check out this list of gender-affirming sex toys and sex toys that LGBTQ+ reviewers love!
11.
A dual stimulation rose vibrator, affectionately referred to as the "Soul Snatcher" by reviewers. The egg lets you get a little internal action, while its nine-speed tongue petal can stimulate your clit, nipples, and soul (apparently). Move over, poinsettias, we're going with roses this year.
Promising review: "Omg. Don't have anyone to 👅 you?? NOT A PROBLEM ANYMORE. Wow, these toys are getting so advanced it's amazing. Feels sooo similar to a real tongue. And has a vibrator on the other end so it's even better. 😂 This made me climax in a way I never have before. 10/10 recommend." —Mel
Get it from Amazon for $31.99.
12.
It's a bird! It's a sex toy! It's...the Chickie Emojibator. This waterproof external toy boasts eight suction intensities and eight vibration patterns that'll answer all of life's questions, including "Why did the chicken cross the road?"
...to come on the other side. 🐣🐥Also, why does this vibrator have CAKES? I need it.
Promising review: "This is by far, my favorite toy. It definitely does the trick. All the settings and options! Oh my!! Highly recommend!" —Heidi
Get it from Emojibator (originally $89) or Amazon for $74.
Emojibator products are designed with love in Philadelphia and include novelty sex toys inspired by fruits and emojis.
Curiosity piqued? Here are even more weird sex toys that are quite effective!
13.
The Fleshlight Quickshot Vantage, a smaller cousin to the infamous Fleshlight. It boasts an open-ended and compact design that offers versatility for use during partnered or solo play. Does mistletoe count for blowjobs?

It's also waterproof and includes a travel-friendly case for when you want to take it on the go! FYI, Some reviewers say that it doesn't work well for anyone with above average girth, so make sure to take into account the measurements!
Promising reviews: "I have several toys of this type, but this one is definitely the very best. Might make your eyes pop out of your head while you use it!!! Mm, mmm good! Unbelievably great feeling due to the various textures inside, and you'll pop a big juicy good one every time. It really makes a great sound as you stroke up and down… Sounds kinda like the real thing and it's a huge turn on." —n3ptune
"Listen... my chest hair stood up, as well as all of the hair on my body when the time came to orgasm. This was with the first time I used it. It was with a partner. She performed oral and used the Quickshot simultaneously like intended. I don't think she has ever seen my body spasm the way she made me bust. Definitely recommend this toy. It's the perfect texture, its nice and tight, and it's easy to clean/store. Also, it's great for solo acts too. I might enjoy it more than the regular Fleshlight." —Erik
Get it from Amazon for $34.95.

If you're on the hunt for more penis-friendly sex toys, don't worry, we've got you covered!
14.
A waterproof clitoral suction vibrator that has innovative technology to stimulate your clit without direct contact.
This little toy has an ergonomic design for easy handling and six vibration modes to blow your mind.
Promising reviews: "Only used once so far and HOLY GUACAMOLE I am ruined for anything else ever again. 10000000% recommend. Make sure you stretch first and load up on some potassium because I'm pretty sure I pulled a back muscle and got a foot cramp." —a
"I like to use a vibrator with my husband and it always gets the job done but my hubby decided to get me this just so I can try it. And I made my covers wet, the orgasm felt so good for the first time, even having 3 kids, I squirted. TMI, I know, but I am really satisfied with this and can't wait to try it with my hubby." —Irene
Get it from Amazon for $74 (available in four colors).
15.
A unique clitoral stimulator by Smile Makers that's shaped like a rose and makes YOU bloom with five pulsation intensities and innovative squeeze sensor technology.
@smilemakerscollection / https://www.instagram.com/p/CQq9UbIlVGc/?utm_source=ig_web_copy_link,
@smilemakerscollection / https://www.instagram.com/p/CQjIISYnuxk/?utm_source=ig_web_copy_link
I'm a writer, so of course I tried out a sex toy called The Poet when I had the chance. And lemme tell you, it rocked my world. Here's the thing, most suction vibrators just increase in intensity and then you cycle back through until you find your favorite one. But not this one. Yes, there are five pulsation modes (all of which are delectable), but the real selling point is the sensor squeeze technology, which allows you to adjust the intensity of the suction based on grip...and you can even lock it once you've found the perfect one! It's a little loud (especially when not against the body) and there's a bit of a learning curve with the squeezing, but it's lovely, trust me. Finally—this sex toy includes three interchangeable tips (which makes cleaning a breeze), so you can find the size that feels right and fits best for you!
Promising review: "I was excited to try it out and it did not disappoint! This isn't the first clit suction toy I've used, but I honestly loved how unique it looked and felt on me. The sensors on the sides were a really cool feature and the mouth shape felt oh so lovely. I don't know how else to describe it but I really love this toy. It's easily one of my favorites!" —Gillian P.
Get it from Smile Makers for $129.