If You're Still Not Sure About The BuzzFeed AirVibe Sex Toy, Don't Worry I Tried It And...Yes
I should have believed the reviews and that is no one's fault but my own, smh.
We hope you love the products we recommend! All of them were independently selected by our editors. Just so you know, BuzzFeed collects a share of sales and/or other compensation from the links on this page. Oh, and FYI — prices are accurate and items in stock as of time of publication.
First off — I'm new here 👋🏾 HI. You've probably read a few of my posts by now, but I am BuzzFeed Shopping's resident "sexpert." Nice to meet you.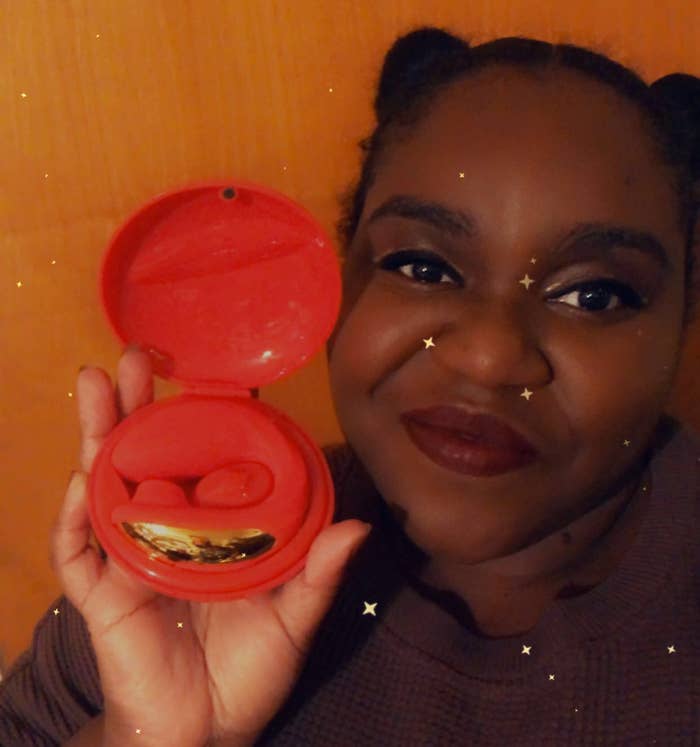 Now that that's out of the way, let's get into the nitty gritty. The über-popular, bestselling, always back-ordered, almost elusive: BuzzFeed x Bellesa AirVibe ($99 from Bellesa Boutique). 🤩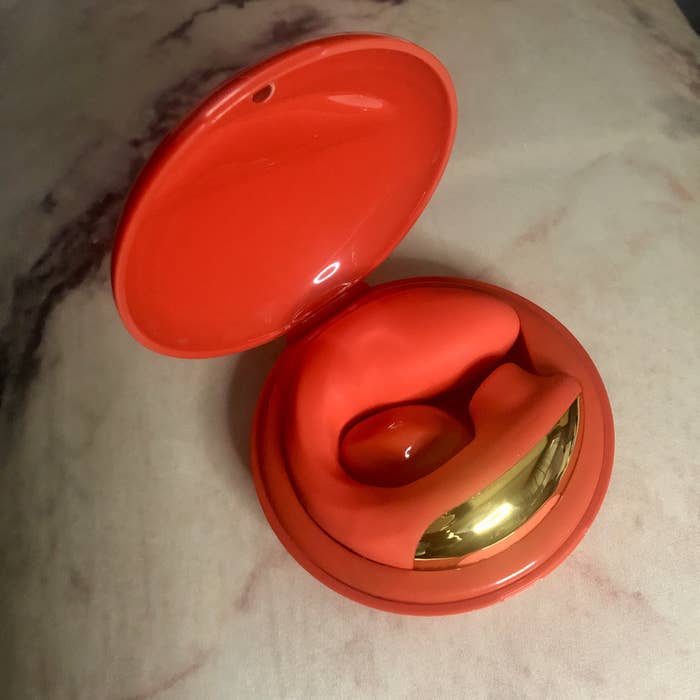 So when I was hired to do *this*, my dream job, I celebrated by ordering the AirVibe because I needed to a) see for myself if the reviews were true and b) own the sex toy that put BuzzFeed's sex toy content on everyone's radar. And it took FOREVER.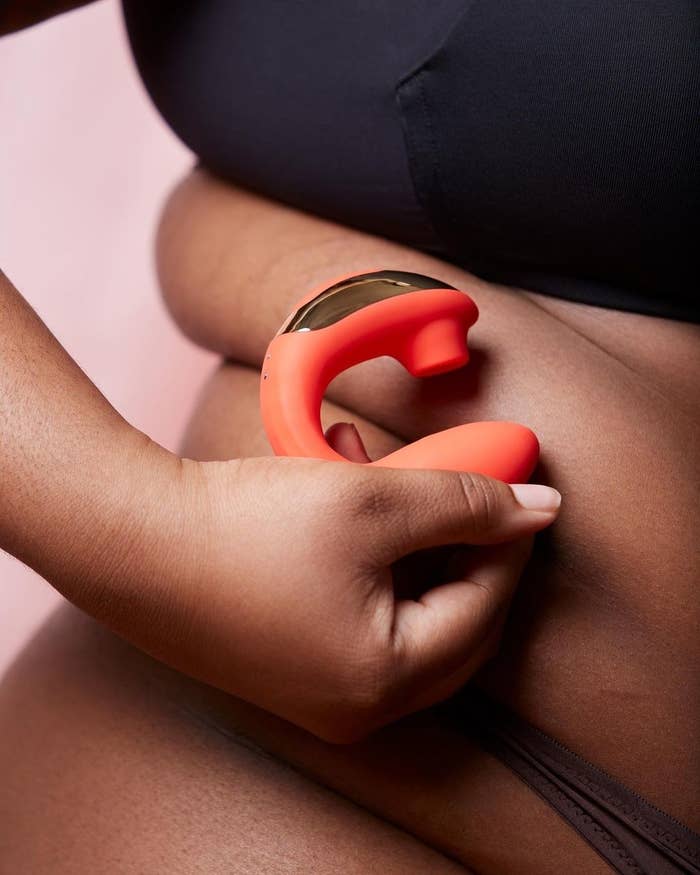 And then finally, it came. I was finally part of the "container crew," a nickname for Bellesa Boutique shoppers because their packages are so discreet and only list "Containers Plus" as the sender. I ripped open that package with a fierceness. Most people like to save the packaging and box for a cute IG story later...I am not most people.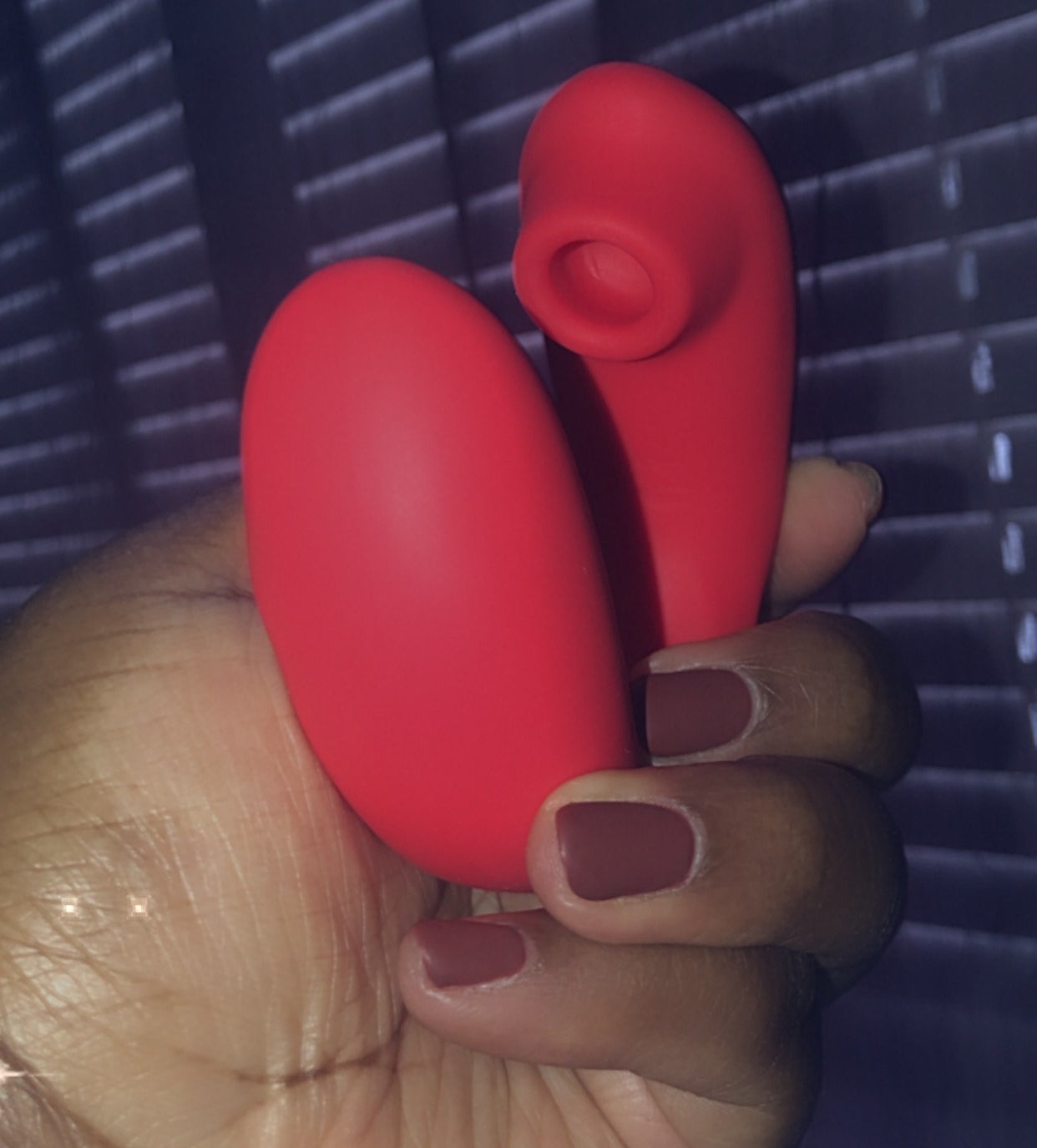 The first time I tried the AirVibe, I tinkered with all of its settings and how to work the buttons. The external suction and internal vibrations are controlled independently, but it is a struggle to change the settings methodically once in use, so best to get an idea first.
There's no doubt that this vibe is powerful. The first time, I only used suction and figured out the perfect position for dual stim...and then I got scared a couple of minutes in and took it off my clit because I was 110% positive that I wasn't ready.
After hyping myself up, telling myself I shouldn't be afraid of a sex toy, and discussing with my closest sex toy confidants...
...You know that look you give your lover when they've like, satiated all your desires and you can't even believe it went down like that? That's how I looked at the AirVibe.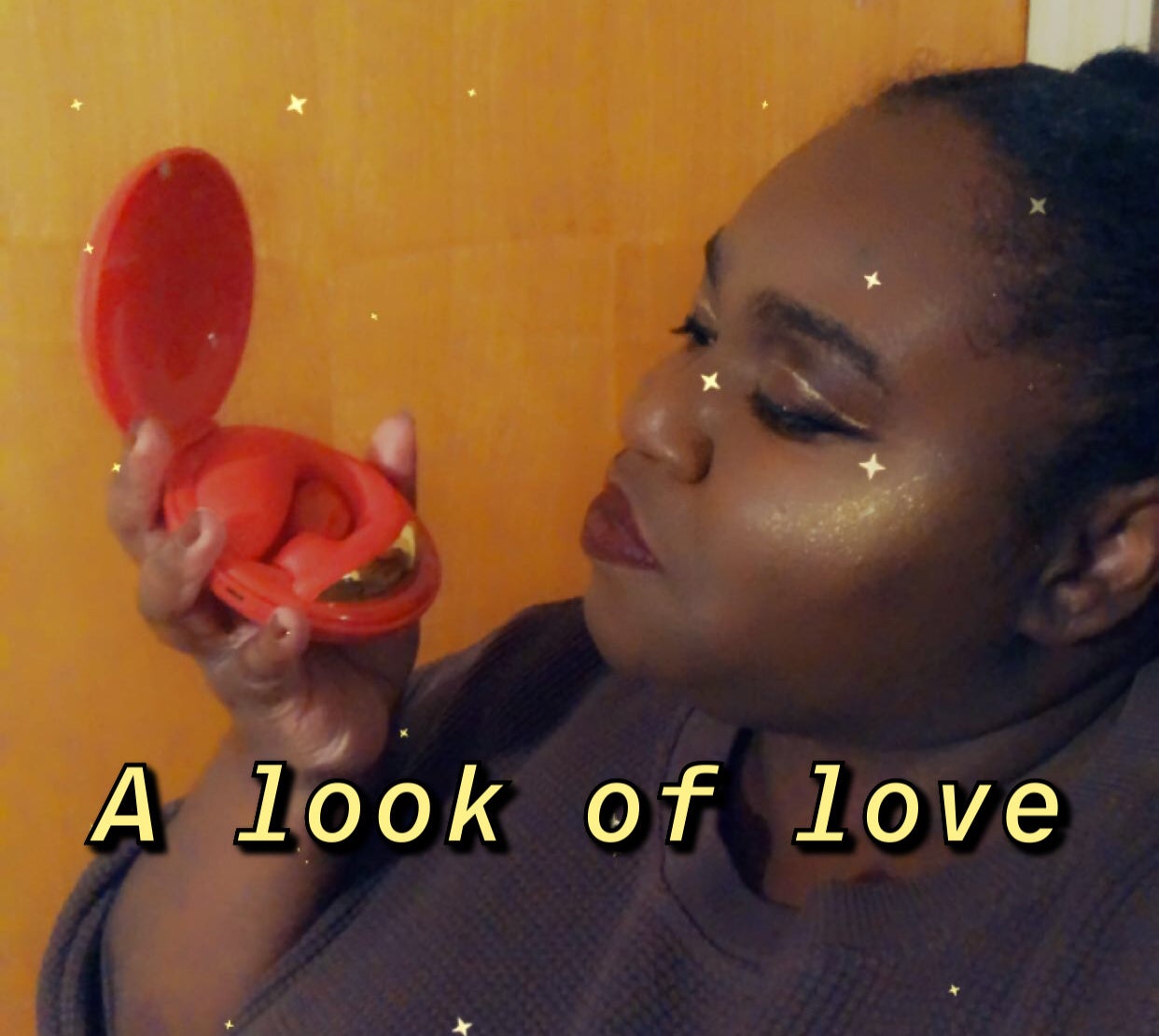 Here's what I like about the AirVibe: the flexible shaft means it only takes simple adjusting to make this toy "fit" your body, which is something a lot of dual-stimulators and rabbits don't do.
The suction and the vibration settings are completely independent! So, if you're like me and prefer more internal stim — that's a thing, but if you're all about suction and pulsation, you can lean more on those settings as well. Versatility truly is key when it comes to choosing (and using) a sex toy.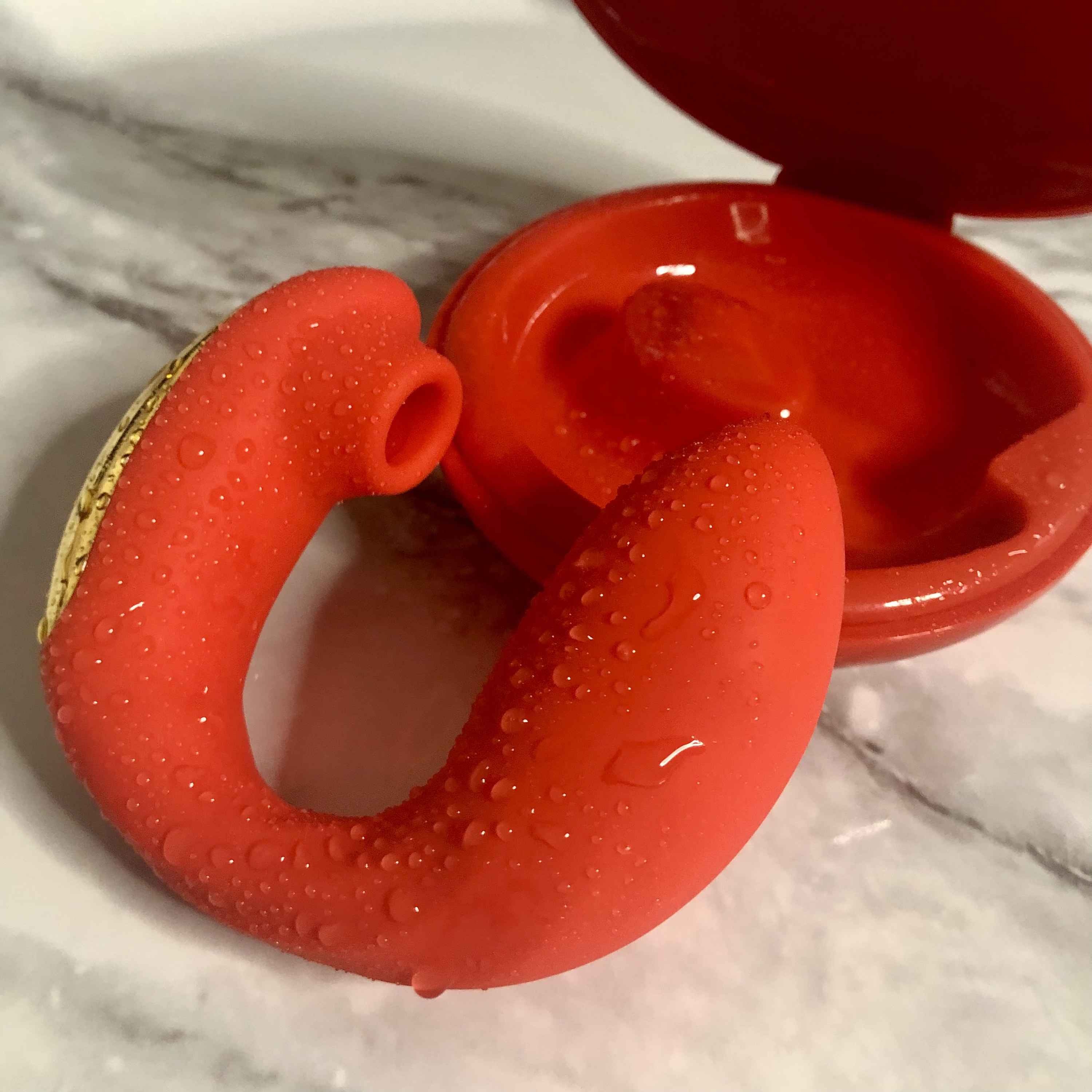 I will say, if you aren't used to penetration during masturbation...this is the toy that convinced me that lube is actually really helpful even when playing solo.
IMO, the AirVibe always a guarantees satisfaction, which could be a good thing or a bad thing...*squints* It's like 1/3 scary and 2/3 exciting — like a rollercoaster, ferris wheel, haunted house, dating app match, new recipe, etc.