These Couples Competed To See Who Was The Most #Goals
Love goals, baby, love goals! (Sung to the tune of "Love Shack.")
by
,
,
,
Resident BuzzFeed "relationship expert" Ned Fulmer decided to put four couples to the test and see who was the bestest, most cutest, most goal-iest couple of ALL TIME. The three-part video series consists of several challenges where the losing couple is eliminated each time...leaving one couple standing.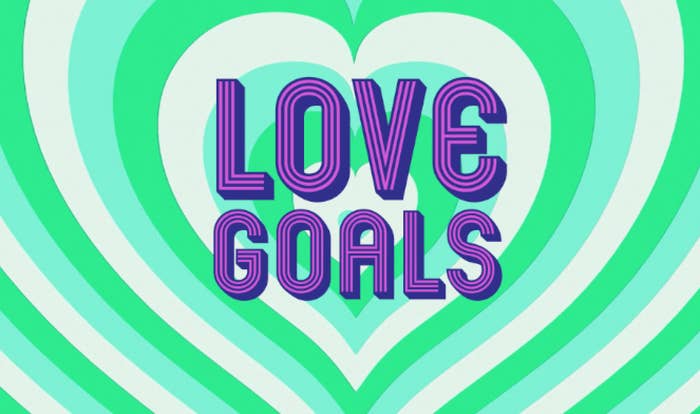 In the first challenge, they were asked to name each other's worst fears and fave vacay spots...which seemed like #hiddleswift-level shit. But soon enough, they were blindfolded and asked to identify each other's hands, before being tasked with finding each other's undies among a giant pile. 😱
Things got simultaneously saucy and frantic...like eating an ice cream cone before it melts.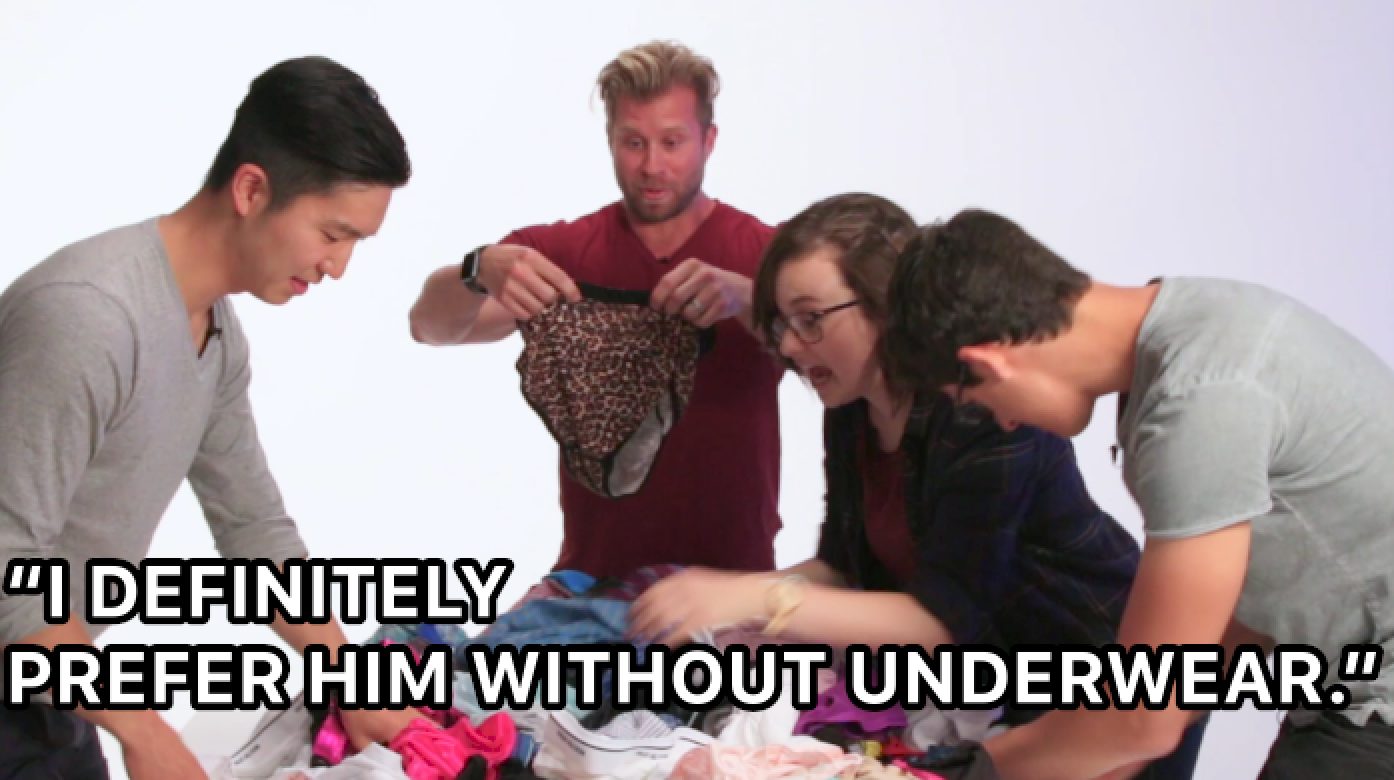 Sadly, Audrey didn't understand why Marcus had chosen to give us his "pirate underwear" when he always wears Gap boxers...and the couple was eliminated.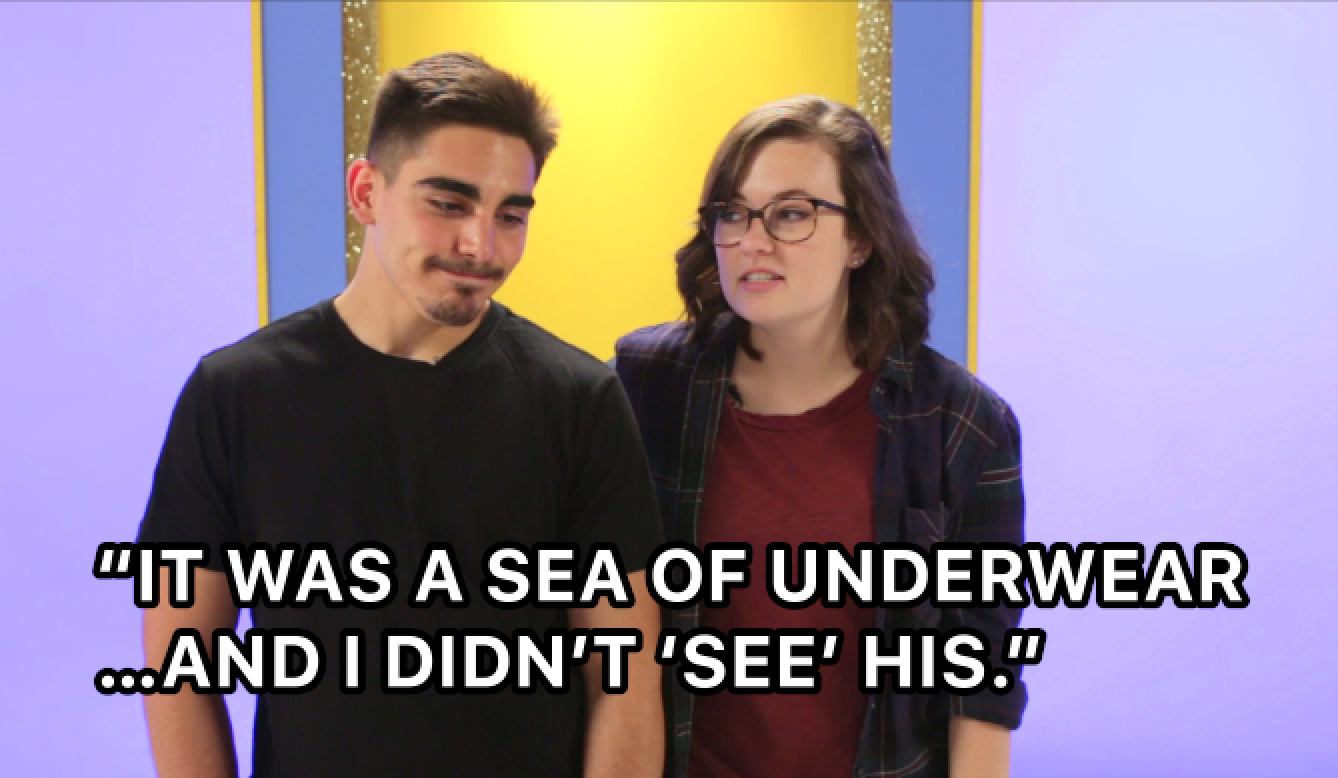 Then, it was on to the next episode. We had them wash each other's faces, brush each other's teeth, fold some clothes, and make a sandwich all while wearing the SAME T-shirt — as in two peeps, one shirt. 😜
We learned a lot about each couple's oral hygiene:
But, ultimately, Brandon and Craig came in last and had to leave the show and keep just being #married instead of being #goals. But they made some big realizations: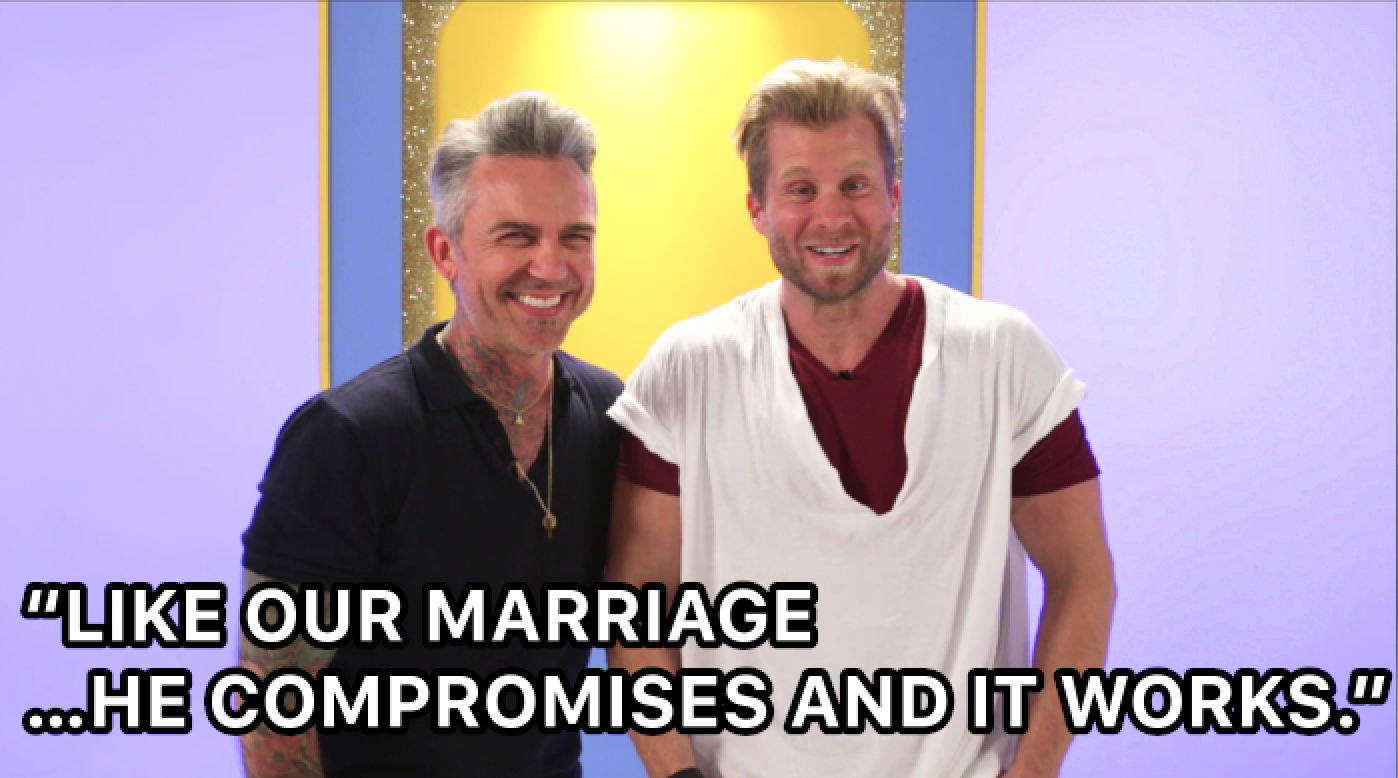 And just like that, it was time for the third and final challenge, the "blind Ikea challenge," where one person gets to read the directions but doesn't get to touch anything, and the other can build the chair but can't see the directions. It was down to Jen and Steven vs. Evan and Claire...⚔
Let's just say, at times, they were "screwed." 🔩 (...Yep, milking this for all it's worth.)
But, after a series of exhausting and ridiculous tasks, it turns out that Jen and Steve are, indeed, GOALS. 😍