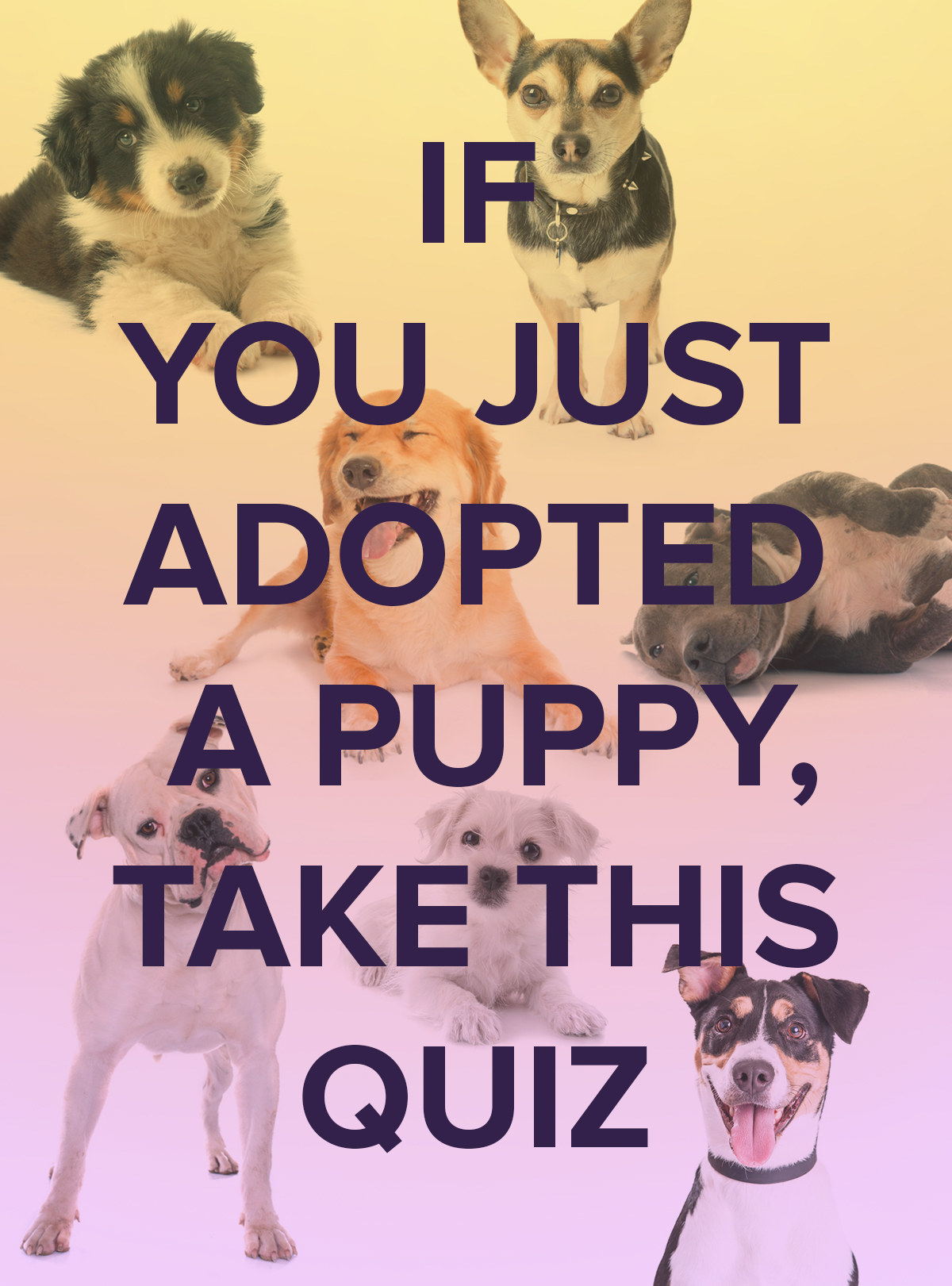 Recently, the TODAY show adopted their own little puppy with a purpose, Charlie.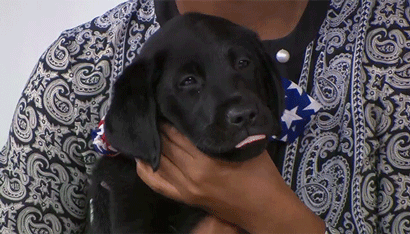 Like you, he knows how exciting it is for a pup to join a new family.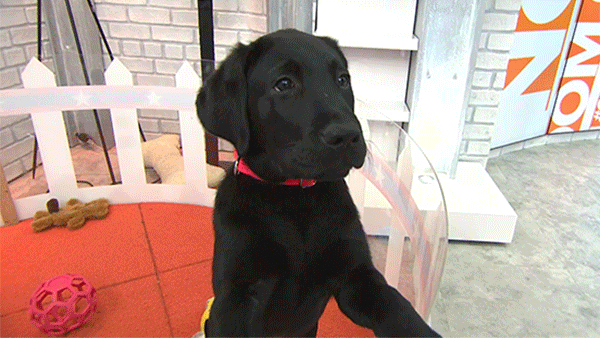 Really there is no right or wrong answer.

Welcoming a new pet into your home is such an exciting time! If you just adopted, congrats!!! If you're considering adopting, there are many great resources (such as AllPaws) to help you give a pup its forever home.

It's important to ID your dogs immediately.

Bringing a new puppy into your home is stressful for them, and they may try to slip out. IDing them early will help prevent any headaches down the road.

The cost of adopting a dog alone isn't cheap.

Thankfully there are resources out there, such as PetSmart's free adoption kit, that take some of the pain out of the expenses behind bringing a wonderful new dog into your home.

Give them toys and treats to chew on.

It's important to puppy-proof your house of harmful things like wires and trash that they could chew on. Giving them toys and treats helps to redirect their attention and give them a positive chewing experience.

It's important to mentally stimulate your pupper. There are so many fun ways to do this, like chew toys with treats hidden inside, engaging training sessions, gentle play in the house, or fetch outside. Play on, pupper!

Put them in high or out-of-reach places

Dogs are curious little buddies and don't know what's harmful to them. Things like cleaners, detergents, and dangerous plants should be put in high or out-of-reach places. Avoid low cupboards or any open places that can be easily accessed or opened with a wet nose.

Even social pups can get overwhelmed, so be mindful when introducing them to new friends. Everyone wants to give your fluffy new BFF pats — just keep an eye out if they seem distressed. Also, it's important to have a safe spot, like a crate or a corner of a room where they feel comfortable, that guests can visit individually.

No, but I'll reward them with treats.

Shower them in treats and kisses, not human food. Avoid no-no foods like raisins, sugar substitutes, turkey skin, and chicken bones. Puppies have different diets and eating schedules than adult dogs. Do your research, read the labels, and know what food is best for your pooch.

Puppies weren't born knowing the rules of the road. Start training them the day you get them so they know what the house rules are. That said, it doesn't happen overnight, so be patient with your lil' pupper.

It's so important to consistently train your pup. Training doesn't have to be strict and rigid. Dogs want your love and affection, and they love to be rewarded. Make training a fun game and reward their good behaviors with treats. You might get some puppy kisses in return!

Get that pupper some cute new dog toys! It may be easy to "gift" whatever toys you have around the house, but not all toys are suited for your pup and could potentially be harmful.
Bringing a new puppy into your home is such a joy. Watch the whole TODAY segment for more tips on bringing a puppy into your home. When you adopt a puppy, PetSmart is there for all your needs and will even give you a free adoption kit worth $450! All you have to do is bring in your adoption paperwork!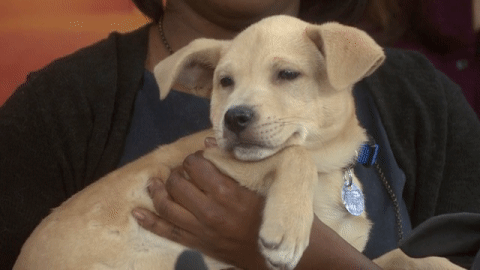 All images courtesy of NBC's TODAY, Petsmart, and iStock
Quiz design by Danielle Ceneta © BuzzFeed 2016