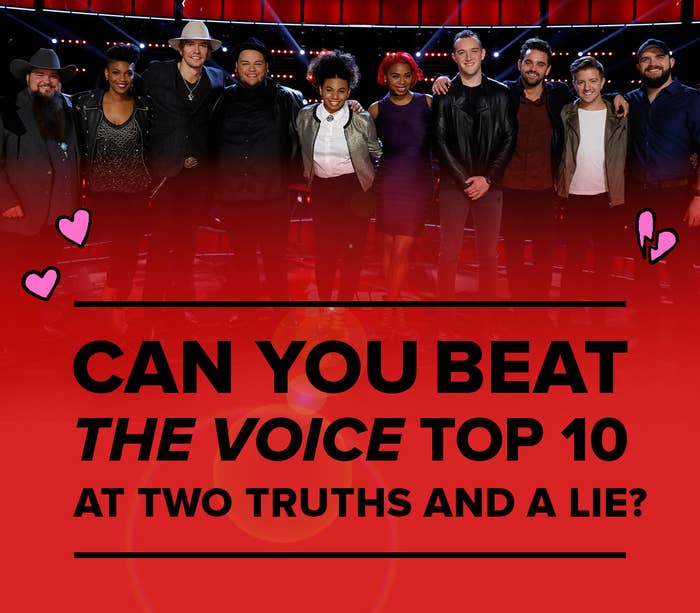 We played Two Truths and a Lie with the top 10 artists from The Voice. Can you spot the lie? It's not always who you think. 😈
On weird phobias: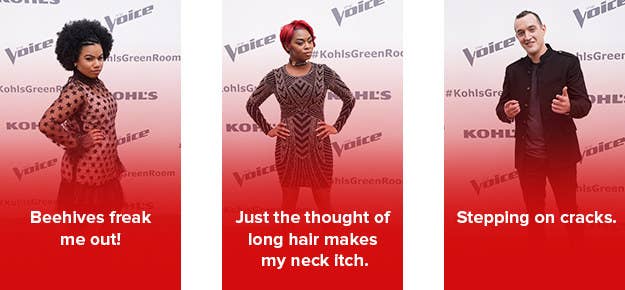 On fashion faux pas: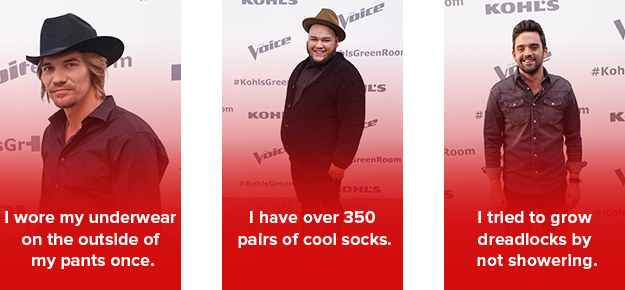 On animal encounters: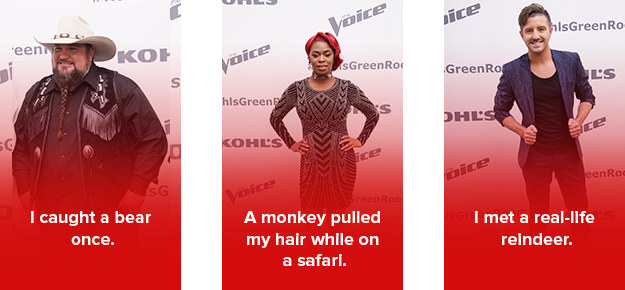 On New Year's resolutions: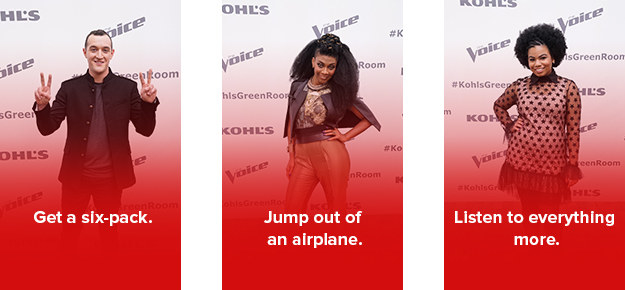 On secret superpowers: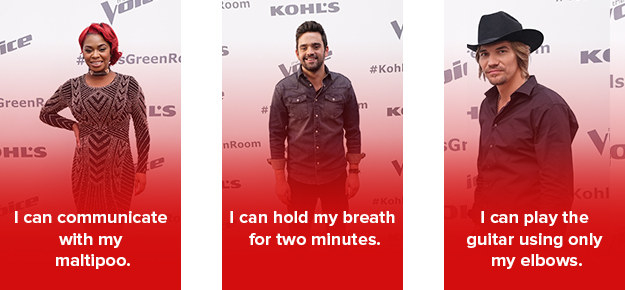 On favorite food combos:
On a final fun fact: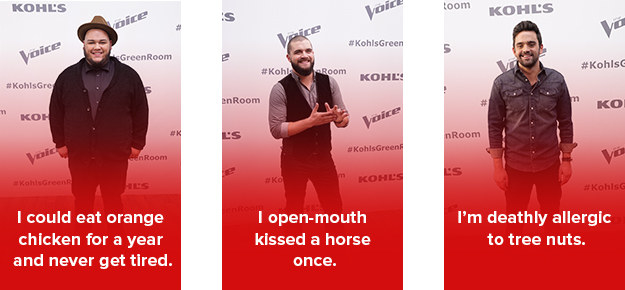 All images courtesy of NBC Universal.
The season finale fast approaches! Check out the #KohlsGreenRoom for more on your favorite artists, and get new looks inspired by The Voice at Kohl's!