Meet the Sharks (and Daymond)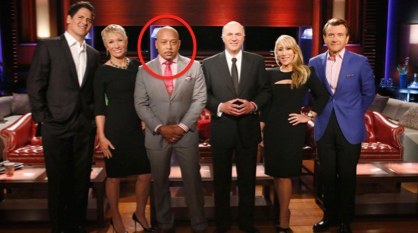 For those of you who don't know Daymond John, he is the founder of the clothing company Fubu, but more importantly, he is one of the Sharks on the hit ABC series Shark Tank. While he may not be the outspoken owner of the Dallas Mavericks like Mark Cuban, he is a star in his own right. The legacy he leaves behind is greater than just a clothing company that was popular in the 90's, he is the initiator of one of the most important phrases of our time: YOLO.
Yes, this is shocking news. After doing some research it was discovered that Daymond had previously tweeted in 2013 claiming responsibility for the popularization of YOLO. While the inventor of the phrase remains unknown, Daymond was the first person to have been recorded on TV using the acronym.
Here is the Clip from Shark Tank Season 1 Episode 7
Via youtube.com
This may be the most magical moment of Shark Tank history
Is it possible that Drake saw the episode in 2009 and left with a new "Motto" in 2011 rather than a business deal?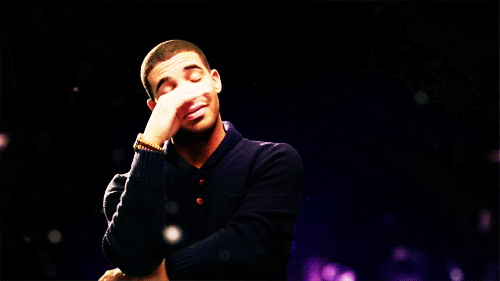 Luckily, theres enough love to go around. As can be seen in the tweet below, there are no hard feelings between the two.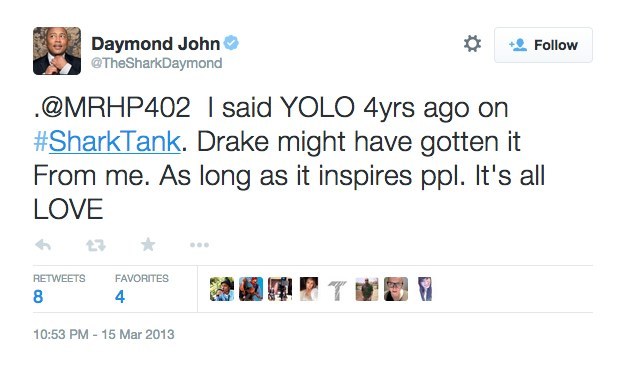 While we are thankful for Drake who showed YOLO to the world, the record is finally set straight.
This post was created by a member of BuzzFeed Community, where anyone can post awesome lists and creations.
Learn more
or
post your buzz!