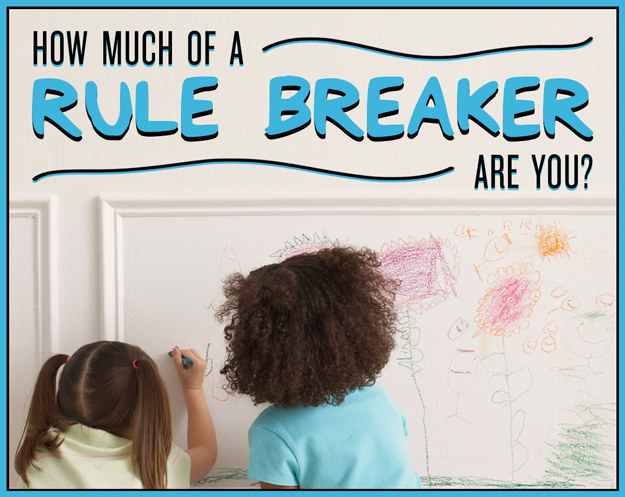 Check off all the ones you answer "yes" to:

When you drop a grape on the floor, do you just kick it under the stove...?

Do you usually bring your OWN snacks into a movie theater instead of buying some there?

Do you talk during the movies?

Do you talk during SEASON FINALES?!

If you're running late for work, would you cut a long line and just hope no one would notice?

When you share a brownie, do you usually take the bigger half?

When your child asks you if there are cookies left, do you lie and say no 'cause you want them for yourself?

Do you double-dip your chip in the office party guacamole?

Do you skip flossing once in a while?

Do you steal the large rolls of toilet paper from work when you run out at home?

Do you reuse "new member" discount codes multiple times by creating new email addresses?

Do you pretend everything is a "tester" at the pharmacy and try it out?

Do you wear white after Labor Day?

Do you sample all the ice cream flavors in the store without buying any?

Do you ask for a complimentary water cup and just fill it with soda?

Do you eat raw cookie dough?

Do you lie about wanting to buy a puppy at pet stores just so you can play with one?

Have you ever hopped a turnstile?

Do you sometimes go to bed angry?

Do you often cross the street to avoid someone you know who's walking toward you?

Do you ever ask for a bite of someone's food and take one even if they say no?
Looks like there are no comments yet.
Be the first to comment!