1. "Create the highest, grandest vision possible for your life,because you become what you believe."
-Oprah Winfrey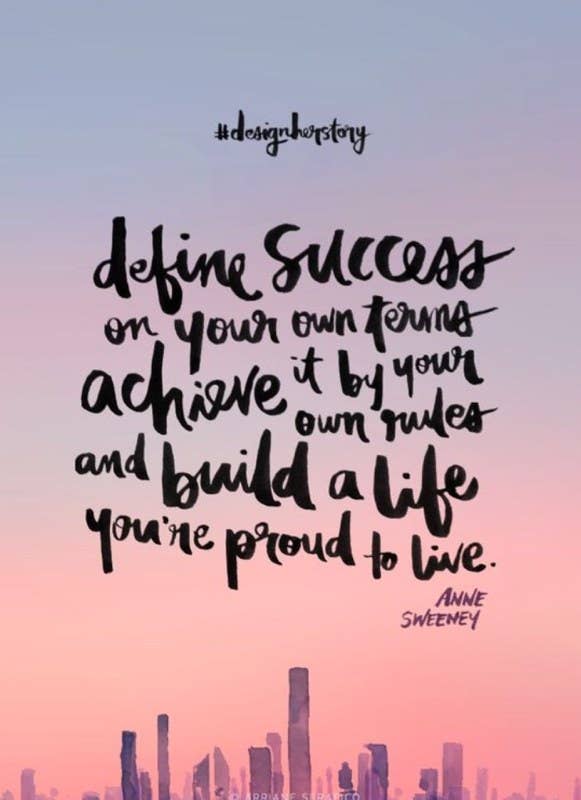 3. "Anything's possible if you've got enough nerve."
-J.K. Rowling
4. "Just be yourself, there is no one better."
- Taylor Swift
5. "I'm tough, I'm ambitious, and I know exactly what I want. If that makes me a bitch, okay."
- Madonna
6. "Life is tough, my darling,but so are you."
-Stephanie Bennett-Henry
7 "I love to see a young girl go out and grab the world by the lapels. Life's a bitch. You've got to go out and kick ass."
-Maya Angelou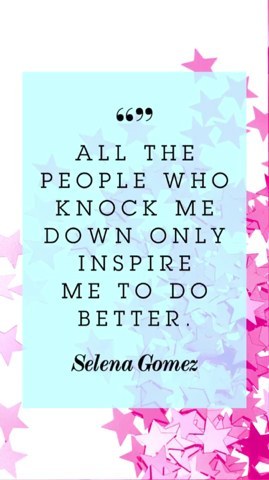 9. "I am a woman with thoughts and questions and shit to say. I say if i'm beautiful. I say if I'm strong. You will not determine my story--I will."
-Amy Schumer
10. "If you believe in yourself and feel confident in yourself, you can do anything. I really believe that."
-Karlie Kloss
11."You may encounter many defeats, but you must not be defeated."
-Maya Angleou
12. "Never take no for an answer. Go after your biggest dream. Do not settle."
-Nicki Minaj
13. "There is no magic to achievement. It's really about hard work, choices, and persistence."
-Michelle Obama
14. "You alone are enough. You have nothing to prove to anybody."
-Maya Angelou
15. "Someday, when you get where you're going, you'll look around, and you will know that it was you and the people who love you who put you there. And that will be the greatest feeling in the world."
-Taylor Swift