Warning: Discussion of abuse.
Alexa Nikolas, who played Nicole on the Nickelodeon show Zoey 101, led a protest outside the network's headquarters earlier this week.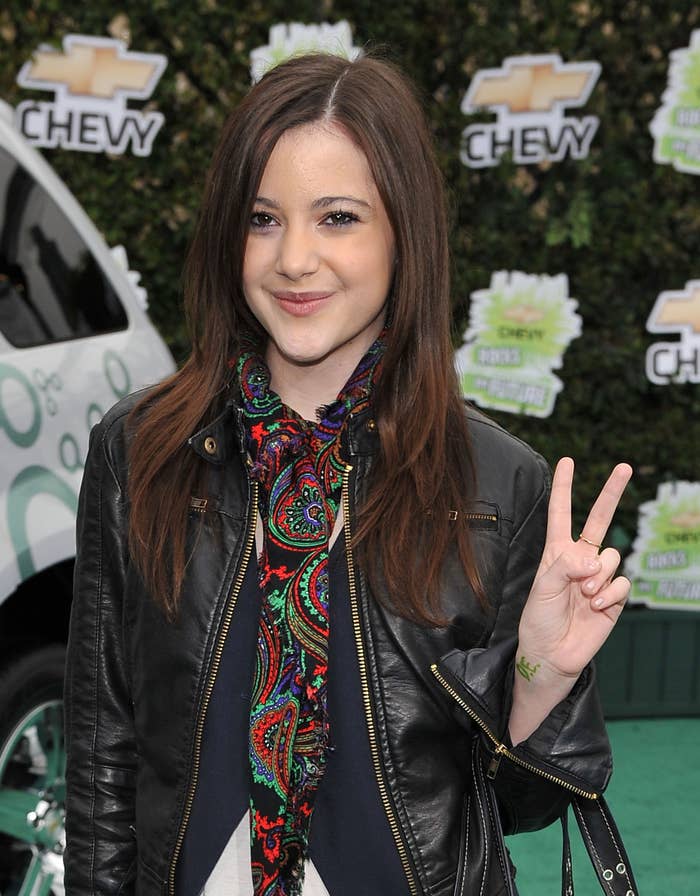 The protest comes shortly after the release of former iCarly star Jennette McCurdy's memoir, where she referred to a figure at Nickelodeon known as "The Creator" who gave her alcohol underage and a massage without her consent. She further alleged that Nickelodeon offered her $300,000 to not speak about her experiences with the network.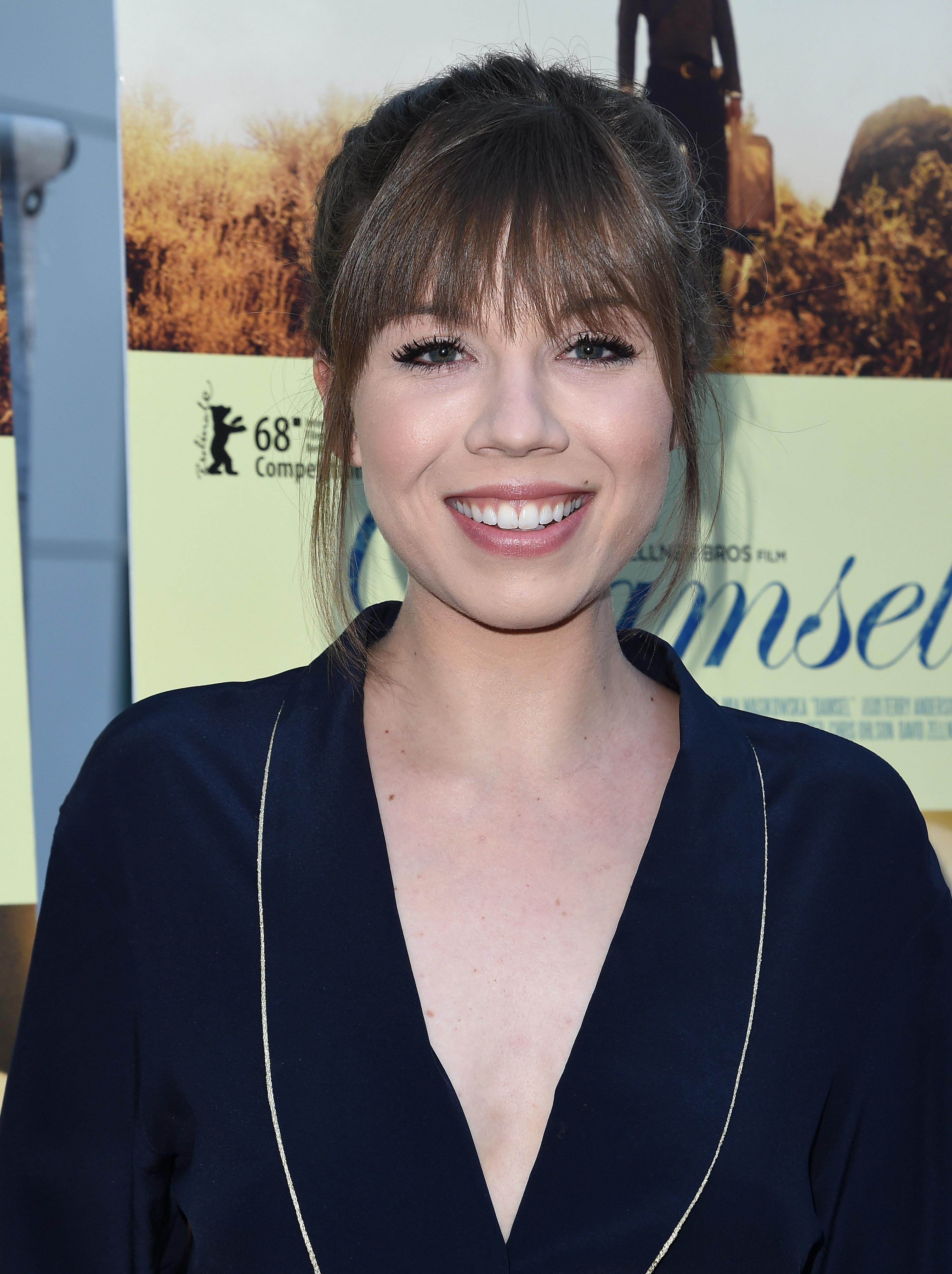 Alexa herself has previously spoken out about what it was like at Nickelodeon, alleging that Zoey 101 star, Jamie Lynn Spears, would bully her on set and that she used her sister, Britney, to inflict "verbal abuse" on Alexa. Britney has since said that her sister was lying about Alexa to her.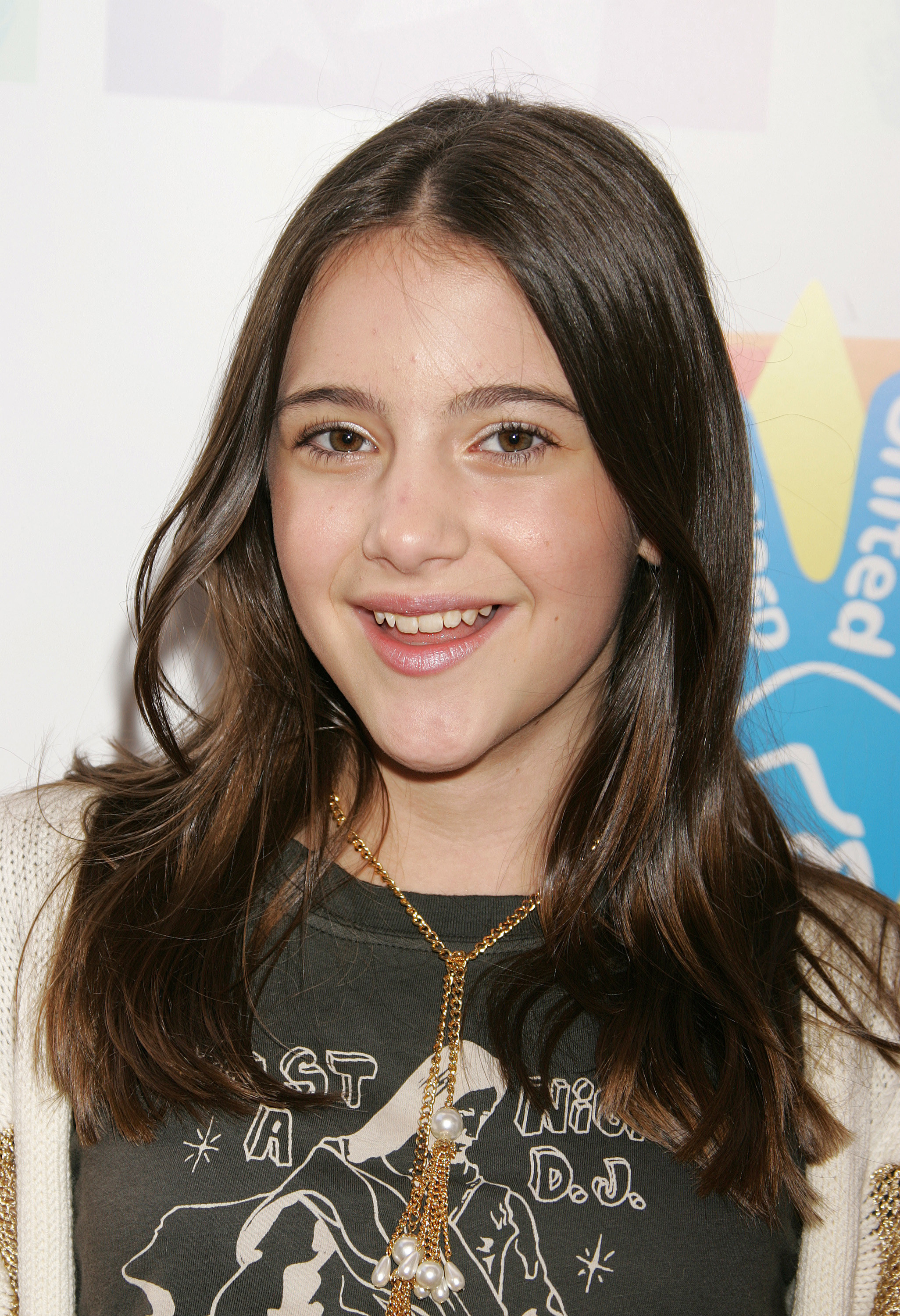 Yesterday, Alexa posted a video on Instagram holding a "Nickelodeon didn't protect me" sign and explained the protest's ethos.
Firstly, Alexa asked the question of how many non-disclosure agreements had been signed by former Nickelodeon employees, adding, "We're a little bit concerned because how can we, as a public, help if we don't know what's actually happening in there?" She further alleged that Nickelodeon approached her to come to an "agreement" in 2019, which she suspected was an NDA.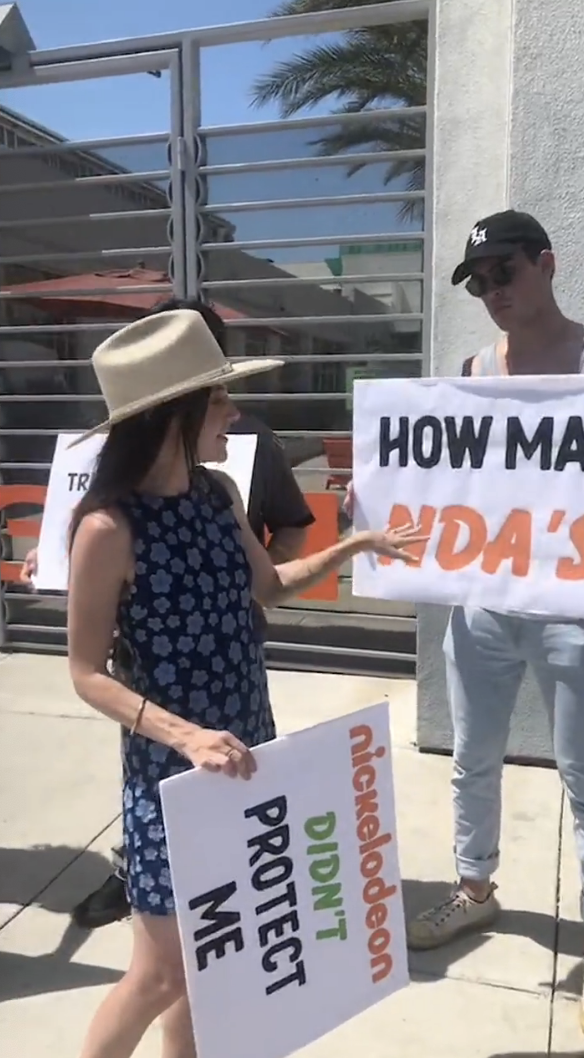 "I did not feel protected at Nickelodeon as a child, personally," she continued. "So I'm demanding that Nickelodeon starts protecting children and not predators."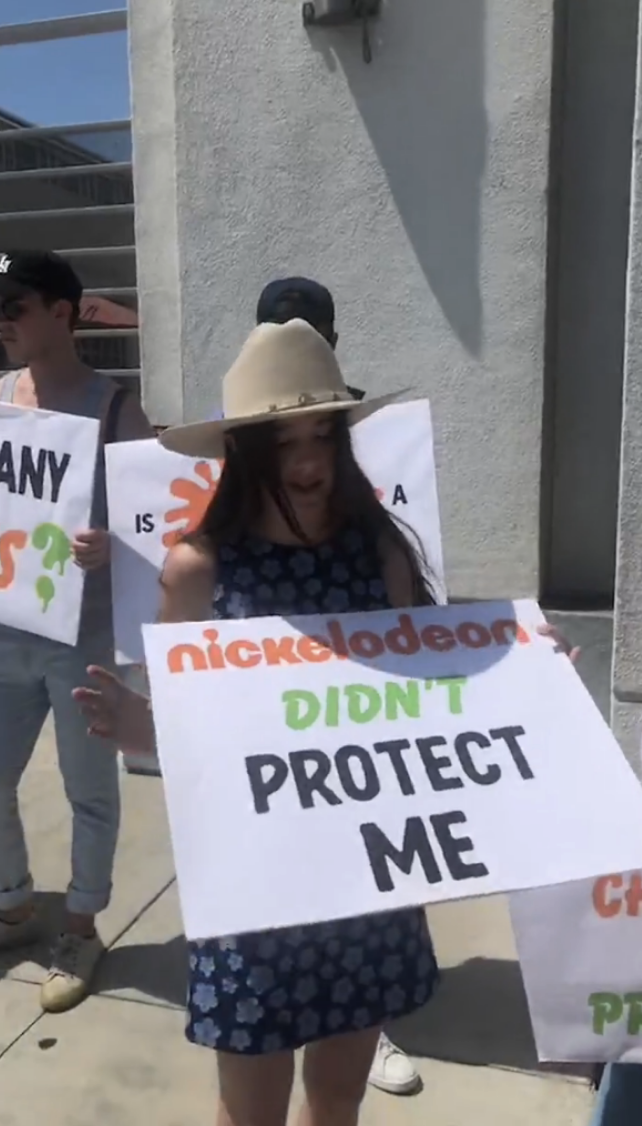 Alexa then directly called out Dan Schneider, the founder of the production company, Schneider's Bakery, that made shows like Zoey 101 and iCarly: "To me, he is the creator of childhood trauma. He played a huge role in my personal childhood trauma. I did not feel safe around Dan Schneider while working at Nickelodeon, actually every time he came on set my body got extremely tense. Later on, in Season 2, he yelled at me and made me cry."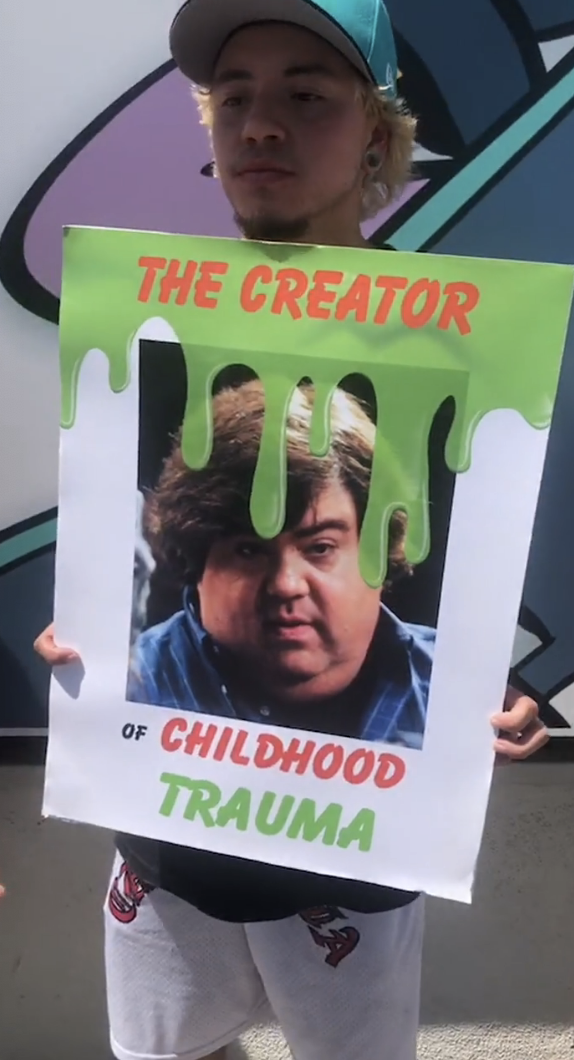 She subsequently called for an investigation into Schneider's Bakery and alluded to sexualized content present in Nickelodeon shows. "There was footage on Zoey 101 alone that when I look back now, I'm deeply uncomfortable by it," she explained. "An adult should know how that could be seen to others."
"Nobody did anything about the abuse that was happening on the set of Zoey 101," Alexa continued, describing a system of "enablers" and "predators" at the company — including one figure who lied to her mother about where she was going in order to get her to the trailer with Britney and Jamie Lynn alone.
"Children on Nickelodeon were not safe, at least at the time when I was on it," she continued. "What's deeply concerning to me is that Nickelodeon has not given a comment to, for example, Jennette McCurdy, even to me, I've come forward multiple times, they've never given me an apology."
"Aren't you guys supposed to be the adults? And we were the children? If we were traumatized on your sets, we deserve an apology," she said. "This is concerning when it comes to kids' shows. We're talking about kids' shows — and we were not safe."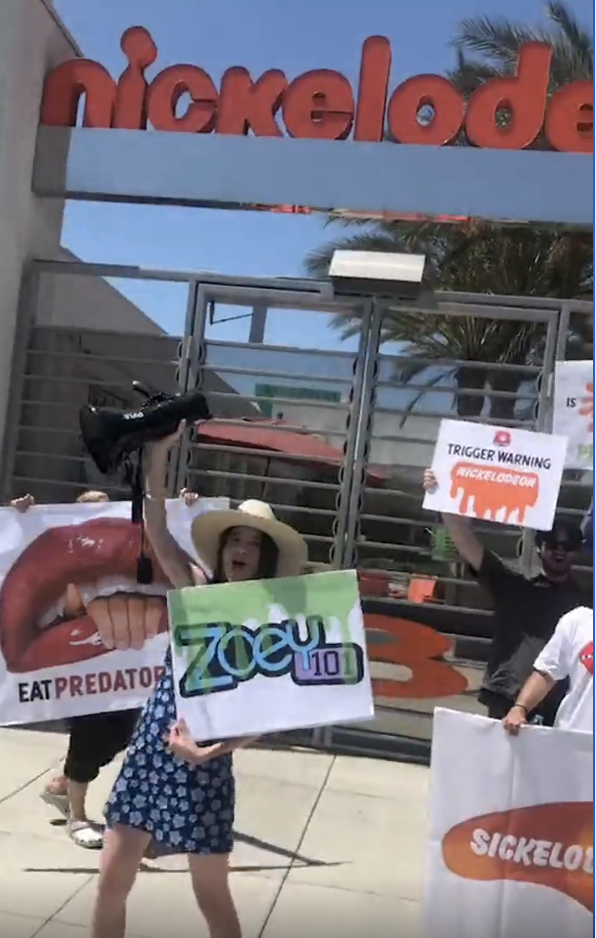 We'll keep you posted if Nickelodeon issues a statement.
If you are concerned that a child is experiencing or may be in danger of abuse, you can call or text the National Child Abuse Hotline at 1-800-422-2253 (4.A.CHILD); service can be provided in over 140 languages.