Behold, Zendaya Wore A Dress With A Stunning Gold Breastplate On The Red Carpet
Imagine waking up and thinking, "I'm Zendaya!"
We are gathered here today to celebrate how Zendaya has once again turned out a breathtaking red carpet look.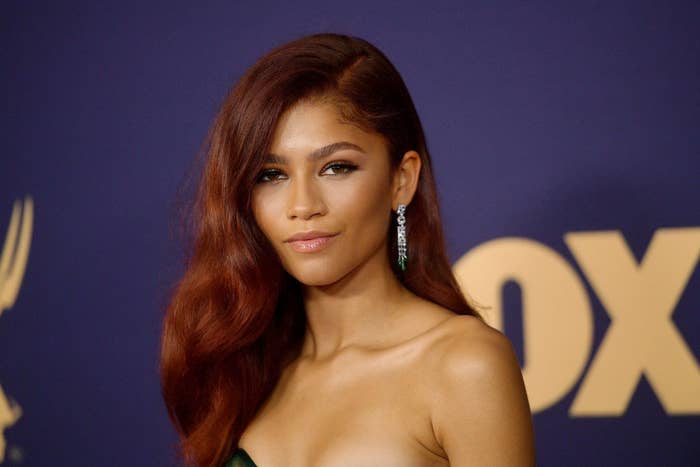 The event? The Women in Film Honors. The dress? Part of the 2022 Loewe Spring Summer collection. Me? Currently wearing sweats and sitting in bed.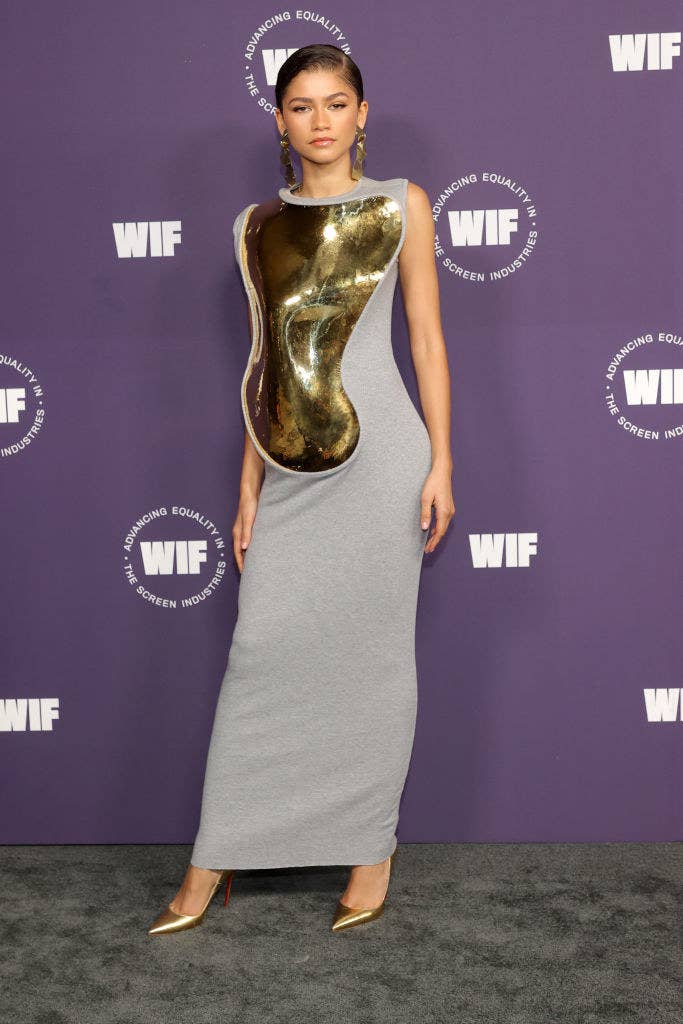 Obviously, a huge focal point of this dress is the gold breastplate. According to Loewe's Instagram, the "distinctive brass plates are handcrafted in France by metal sculptors using unique soldering and hammer techniques." Neat!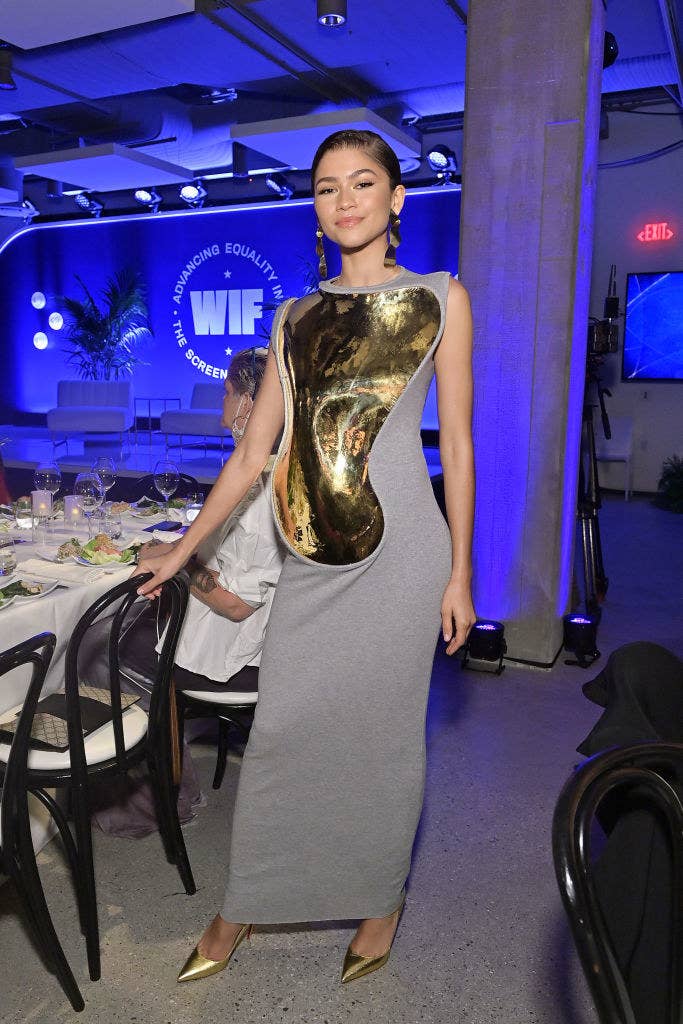 Honestly, who doesn't love to see this woman just eat up the red carpet?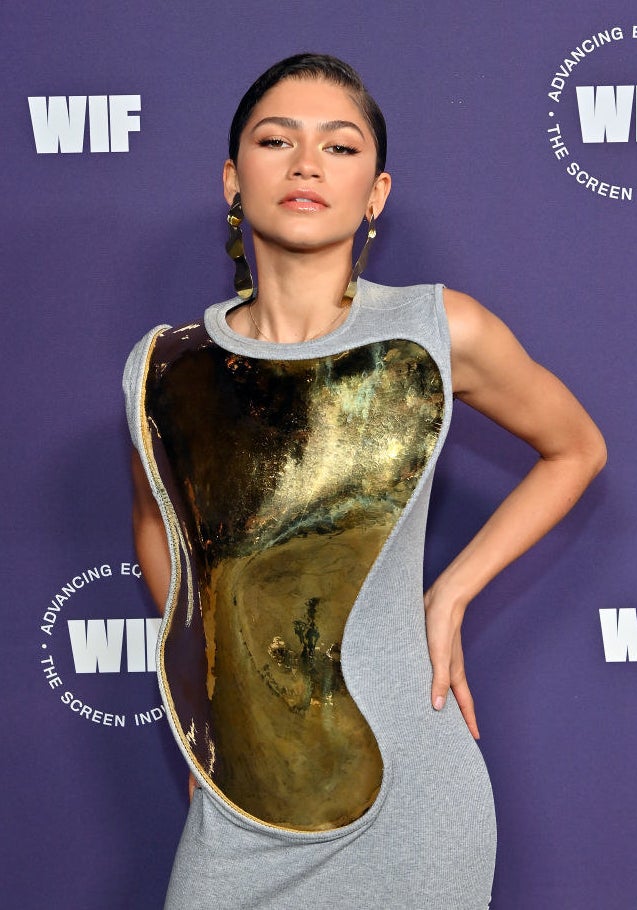 Plus, pics from inside the event show how the breastplate curves: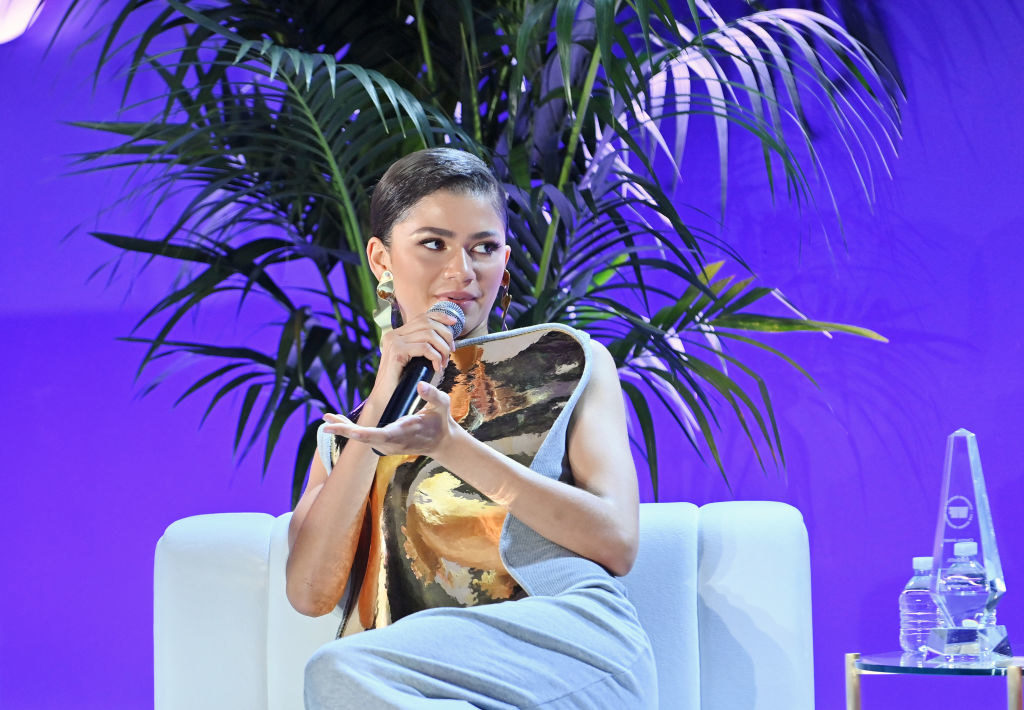 This isn't the first time Zendaya has donned a breastplate on the red carpet — who could forget this Tom Ford look she wore in 2020 to the Critics' Choice Awards?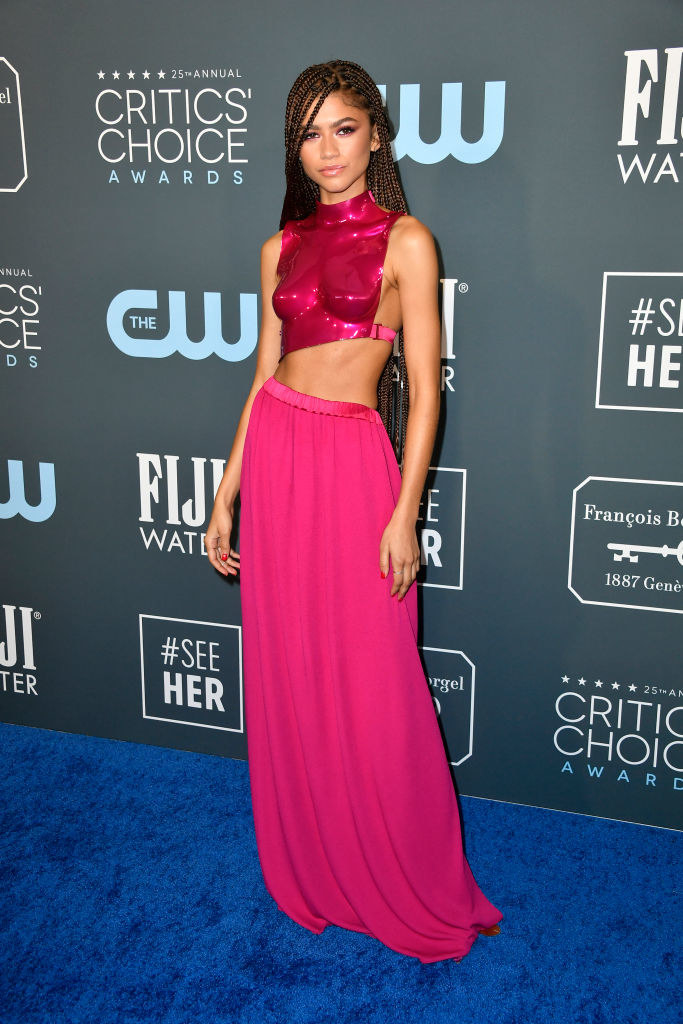 What a time to be alive.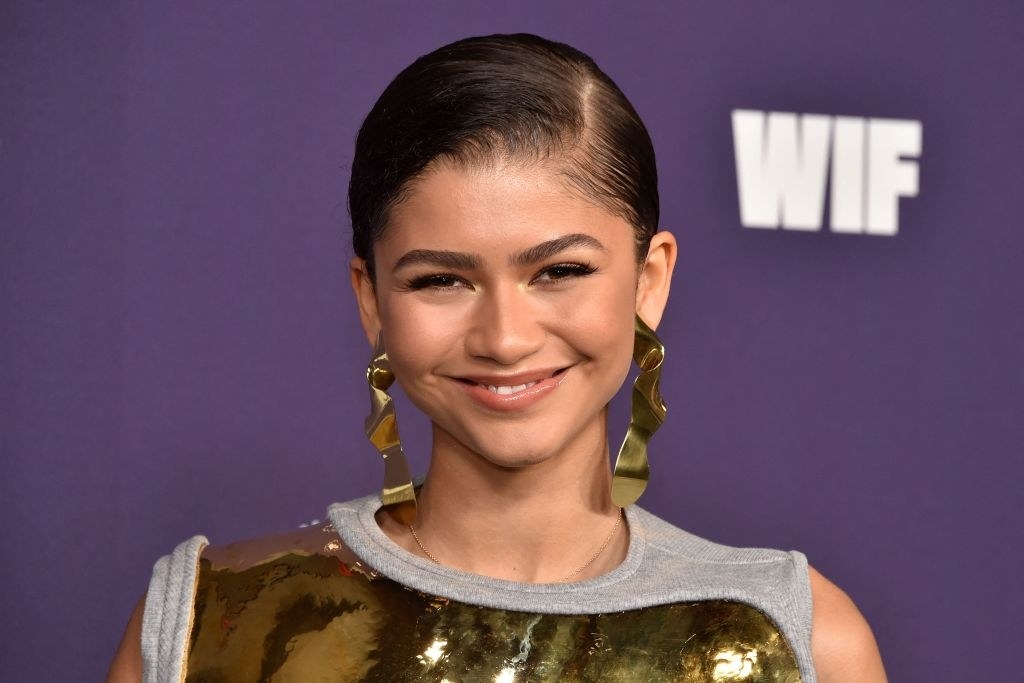 Given that Cardi B was also recently spotted wearing a gold breastplate, we can only be led to conclude that it is currently gold breastplate SZN.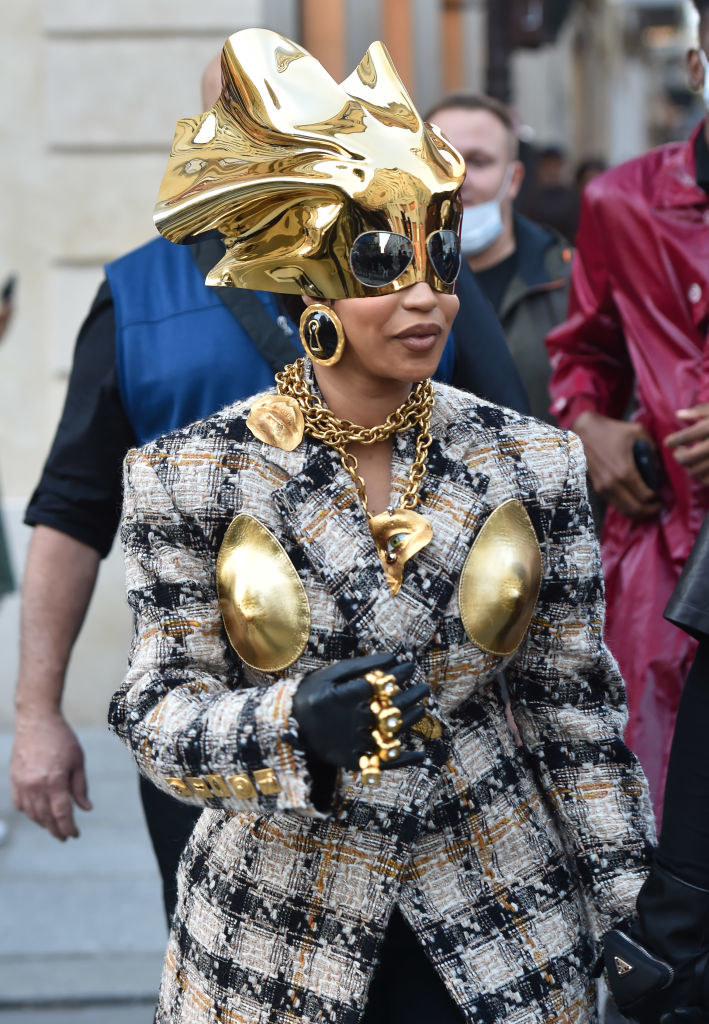 Anyway, if there's any French metal sculptors doing handcrafted breastplates for, say, $30 — I'm very interested.