Her looks at the Venice Film Festival have been no different — behold, this Valentino dress: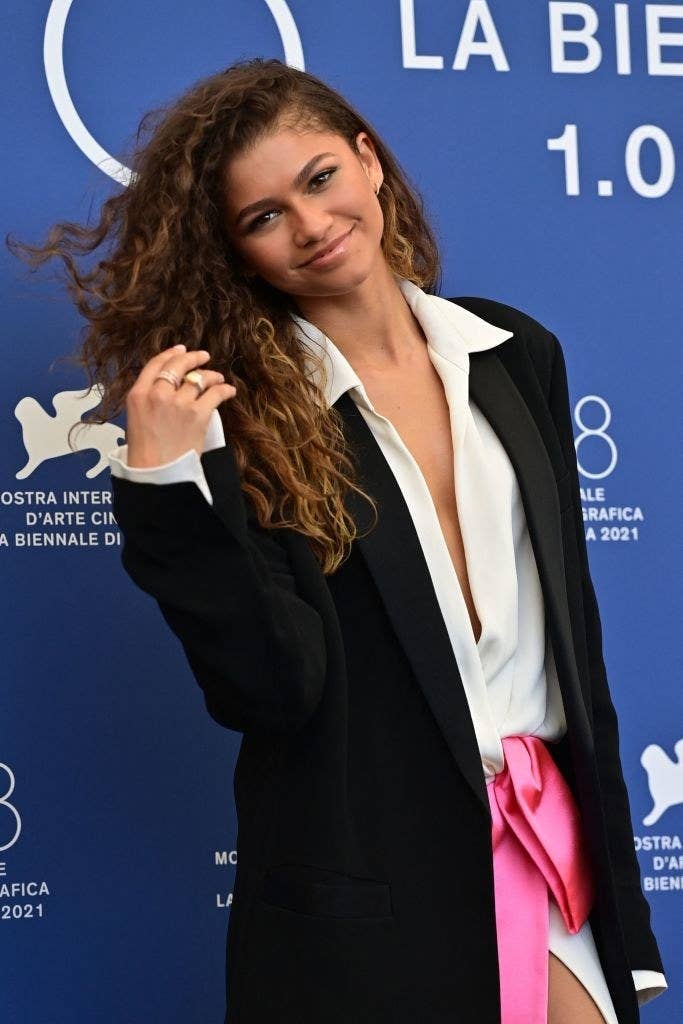 Also, this Dion Lee Fall/Winter 2021 gown with hip cutouts that, quite frankly, makes me want to stop breathing:
However, it is this ensemble that Zendaya wore to the Dune premiere that I simply cannot stop thinking about:
I mean, come on!!! She looks like she's carved from marble!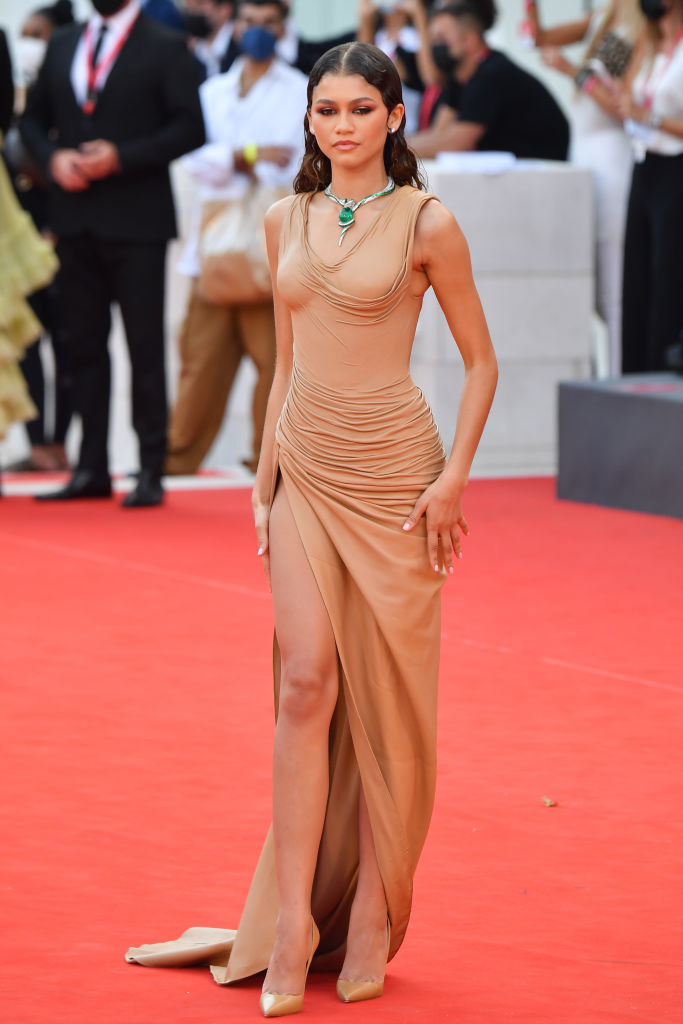 This custom Balmain dress is made from leather. Leather!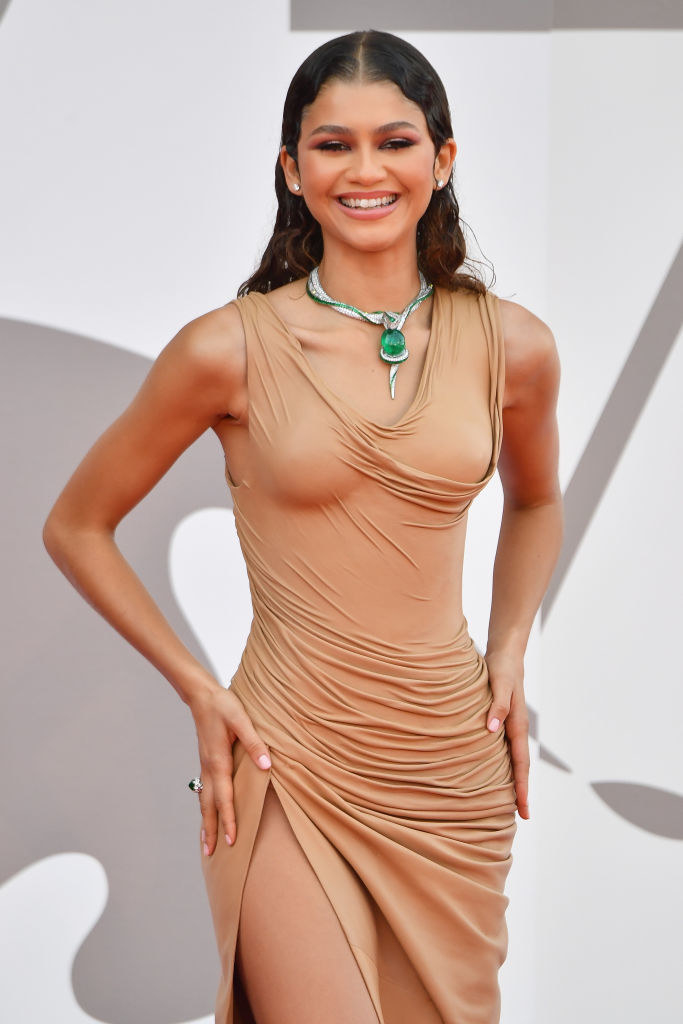 As for the necklace, it's apparently a 93-carat, cabochon-cut Colombian emerald. Who knew carats could go that high!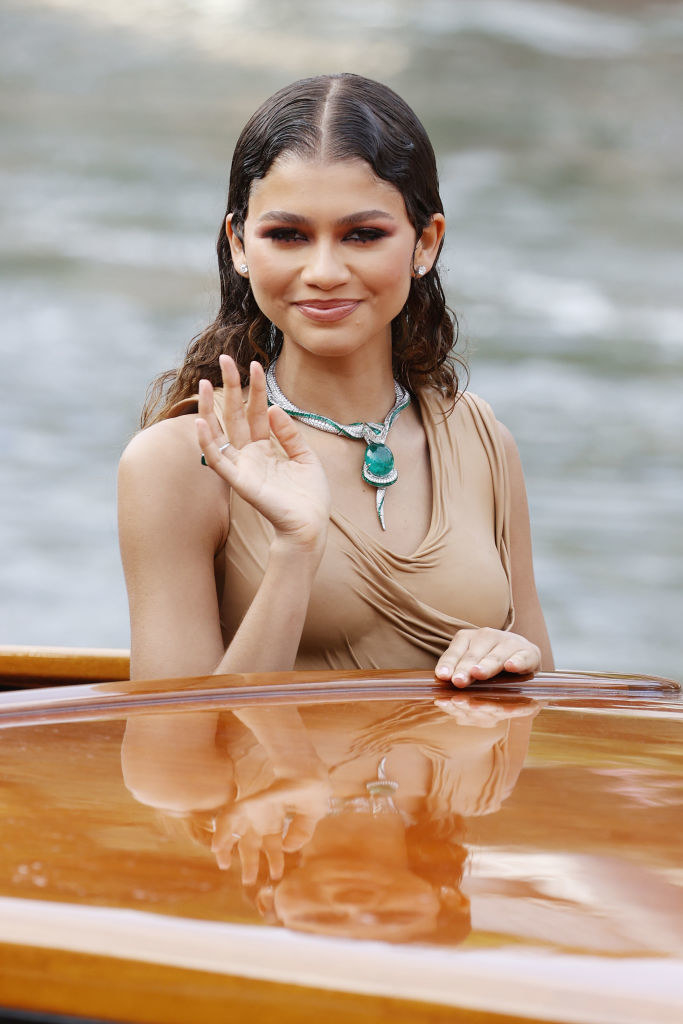 We are not worthy!!!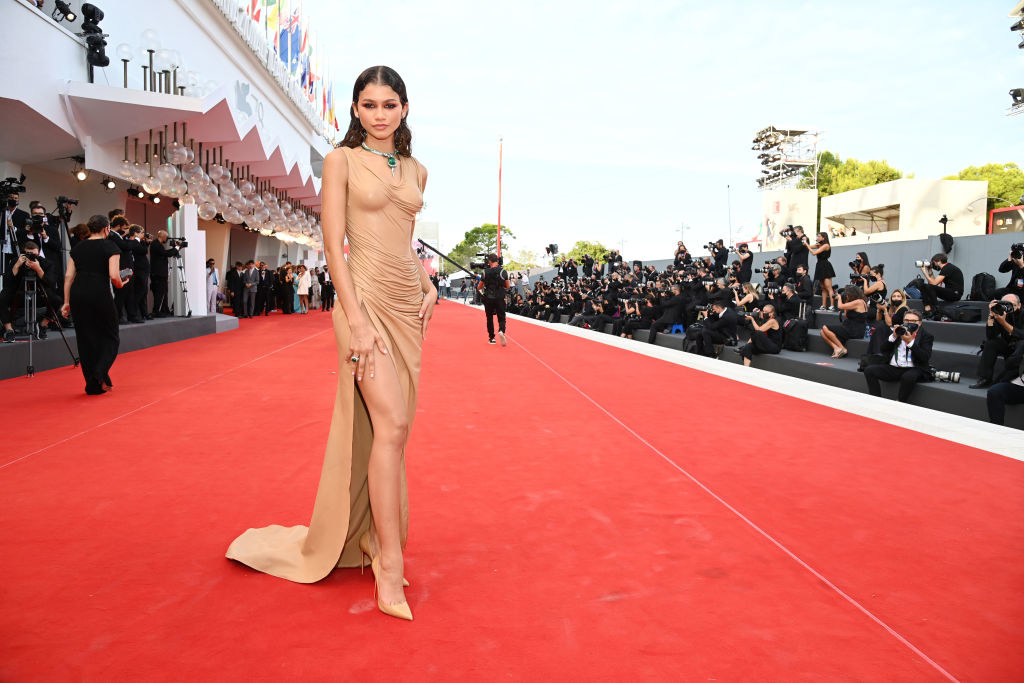 I think I need to lie down.