Here's Why People Think Zayn Malik and Gigi Hadid Are Engaged
"You could be my wife for real."
Well, if you've been wondering if these two lovebirds are going to get hitched, allow me to present you with a new fan theory.
Zayn recently released a new album, which had some fans pointing to one particular lyric...
Yup, "You could be my wife for real" off "When Love's Around."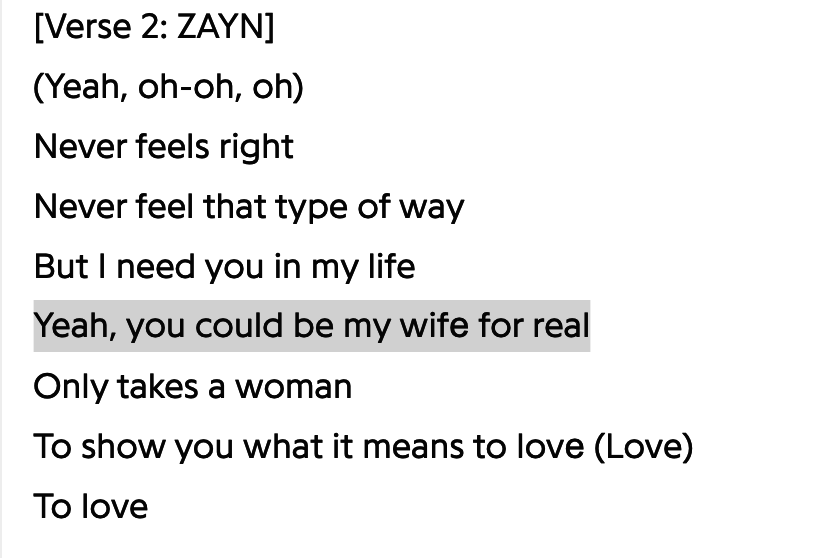 Naturally, the fan theories that Gigi and Zayn are actually engaged began:
This isn't the first time Zaygi have sparked engagement rumors recently — the year started with them after Gigi wore a ring while giving a granola review on IG?
Welp, we'll keep you posted if Gigi does become his wife for real.