Fans Think They Spotted Gigi And Zayn's Baby Name On His Wrist, Days Before Gigi Revealed Her Name
*Zooms in.*
Hello! So, as you probably know, Zayn Malik and Gigi Hadid had a baby in September.
Yesterday, Gigi revealed their daughter's name in the most casually cool way possible — updating her IG bio to read, "Khai's mom."

Well, if you've been wondering if Zayn might give Khai's name a lil' shoutout — some eagle-eyed fans think they have the answer.
Yes — fans think that Zayn has his bb's name tattooed on his wrist in Arabic.
Naturally, I was curious. So I did some SRS investigative journalism™ to find out — which took me to his IG live on Jan. 17.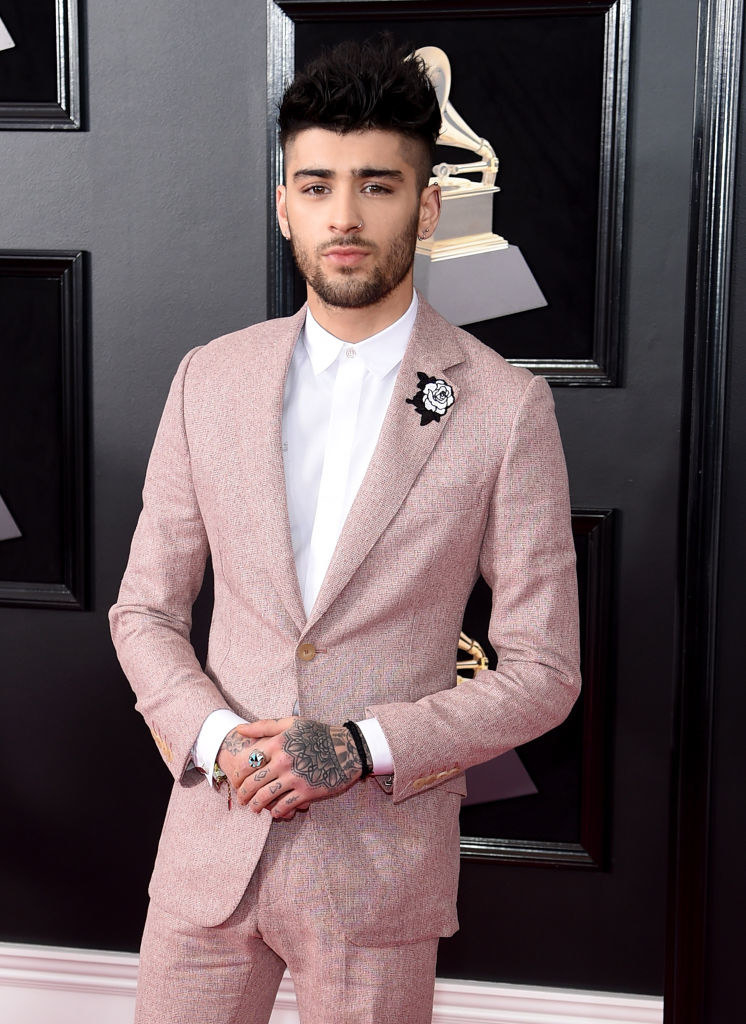 It does look a lot like "خاي" — Khai's name in Arabic:

This would certainly be in line with Zayn's other tattoos — he's got Gigi's eyes on his chest, as well as numerous pieces in Arabic.
We'll keep you posted if any ~slightly~ clearer pics emerge.