Of course, the pair were together for three years before quietly calling it quits in early 2022. Florence alluded to the controversy over their 21-year age gap in an interview announcing the news, explaining, "We've been trying to do this separation without the world knowing, because it's been a relationship that everybody has an opinion on."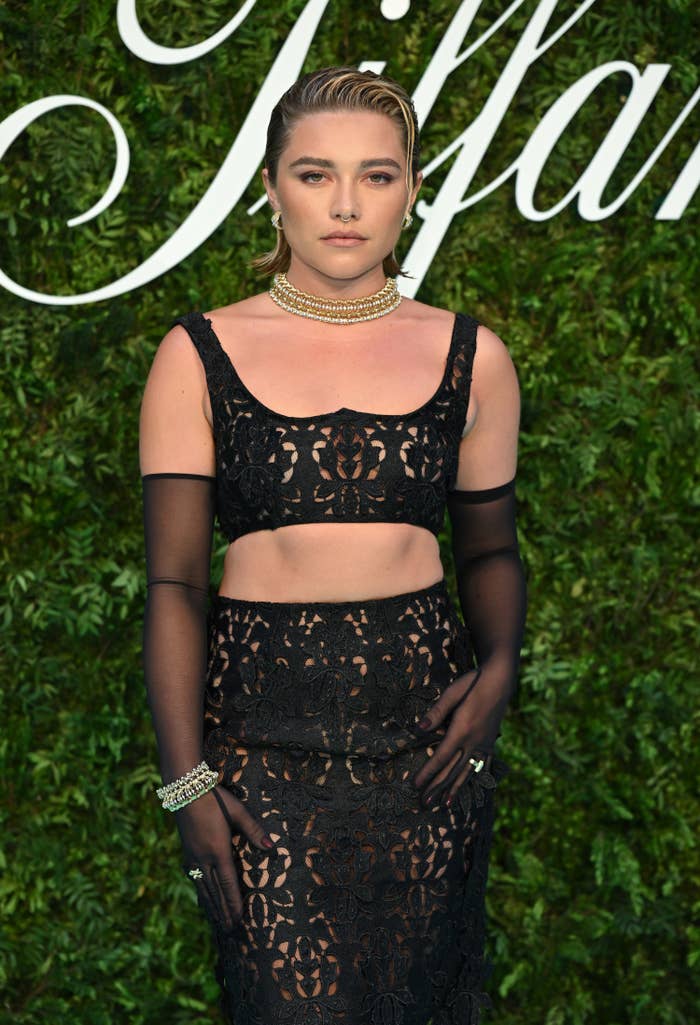 So, for Florence's birthday, Zach posted what appears to be an old picture of Flo by the Hollywood sign with the caption, "Happy Birthday, legend."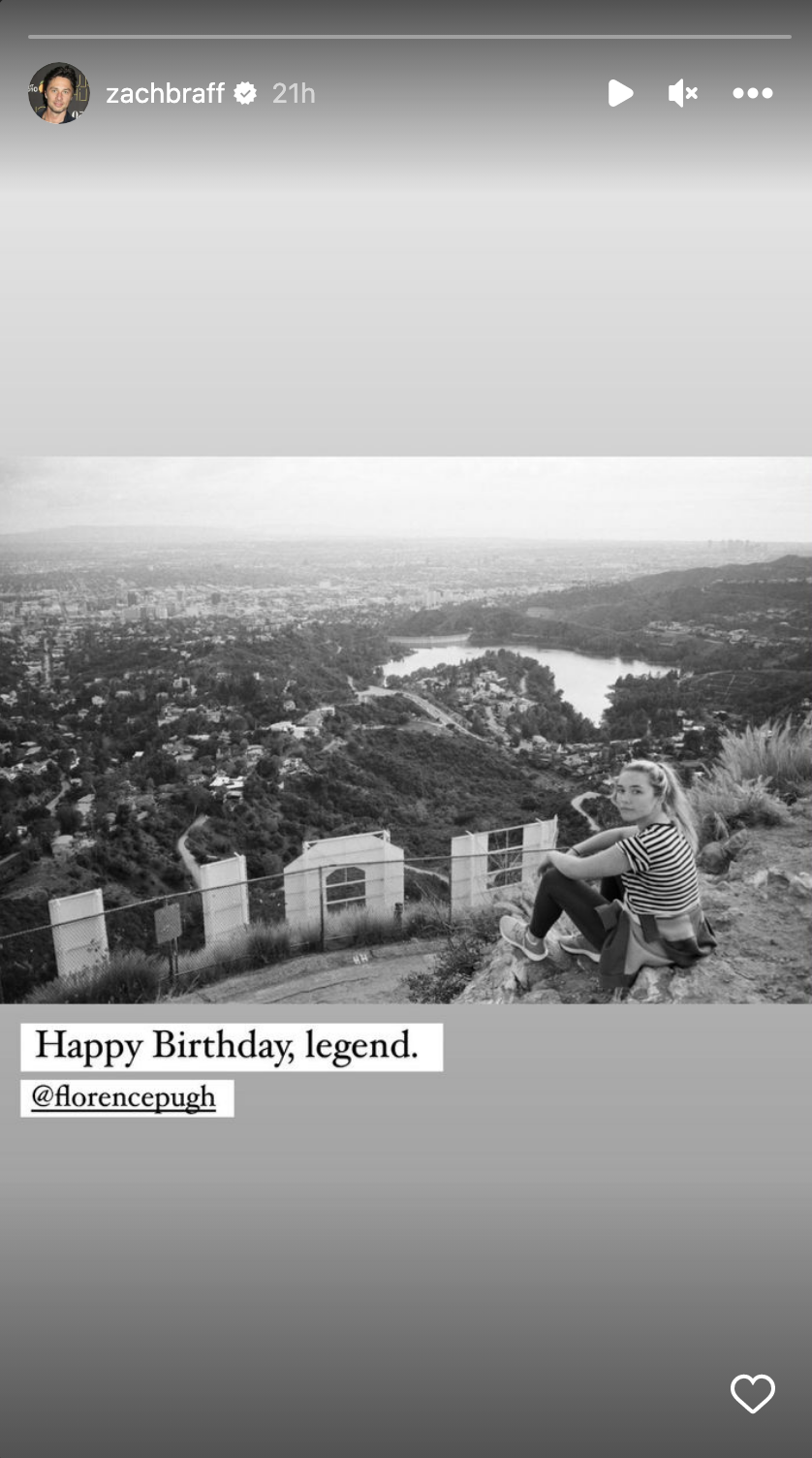 Florence then shared the well-wishes along with a simple white heart: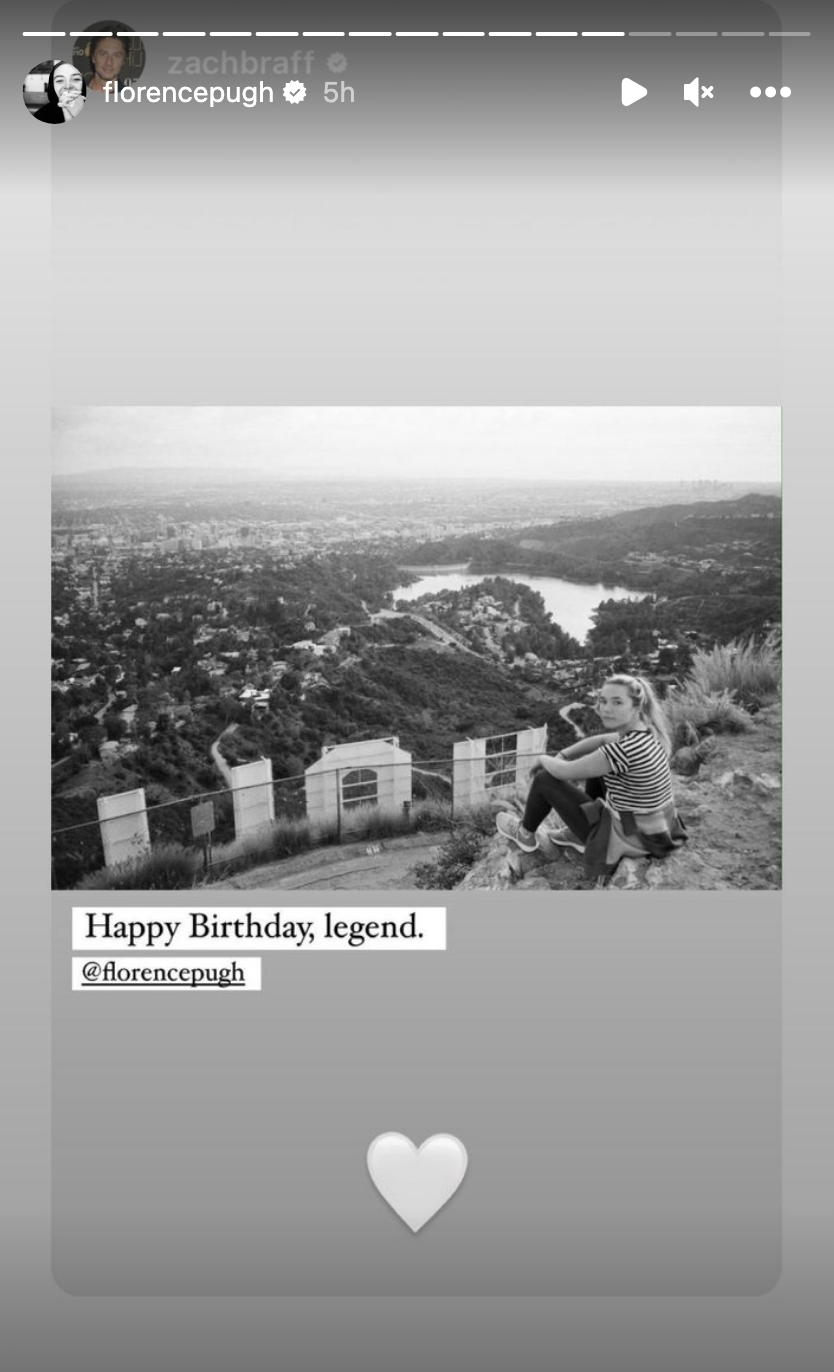 You might have noticed that Florence appears rather a lot on Zach's IG right now — which tracks given that she stars in the upcoming movie A Good Person, which was written and directed by Zach.
This isn't the first time the pair have interacted post-public-split — in November, Florence commented the following after Zach announced that he was doing a Zoom call for charity with his Scrubs costar, Donald Faison.