Victoria Monét Revealed That She's Given Birth To A Baby Girl, And Her Name Is Pretty Cute
More like Victoria Mom-ét, amirite?
The singer-songwriter first announced that she was pregnant back in December, writing, "This is absolutely the best thing that has ever happened to me and I can't wait to meet my tiny soulmate earth side!"
Well, last night, Victoria posted a pic of the baby's lil' hand, confirming that she gave birth on Feb. 21!
"Mommy and Daddy love you so much!!!" she wrote in the caption, "Welcome to the world."
Victoria also revealed the bb's name — Hazel Monét Gaines.
Her partner, fitness model John Gaines, shared the same pic on his own IG, writing, "I love you @victoriamonet. Thank you for the best early birthday gift I could ask for."
And, if the comments were anything to go by, plenty of people were pretty hyped by this news: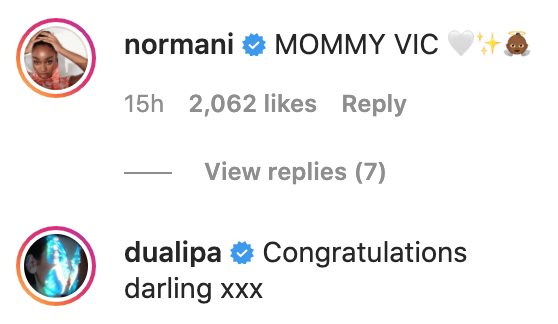 Congrats to the new family!