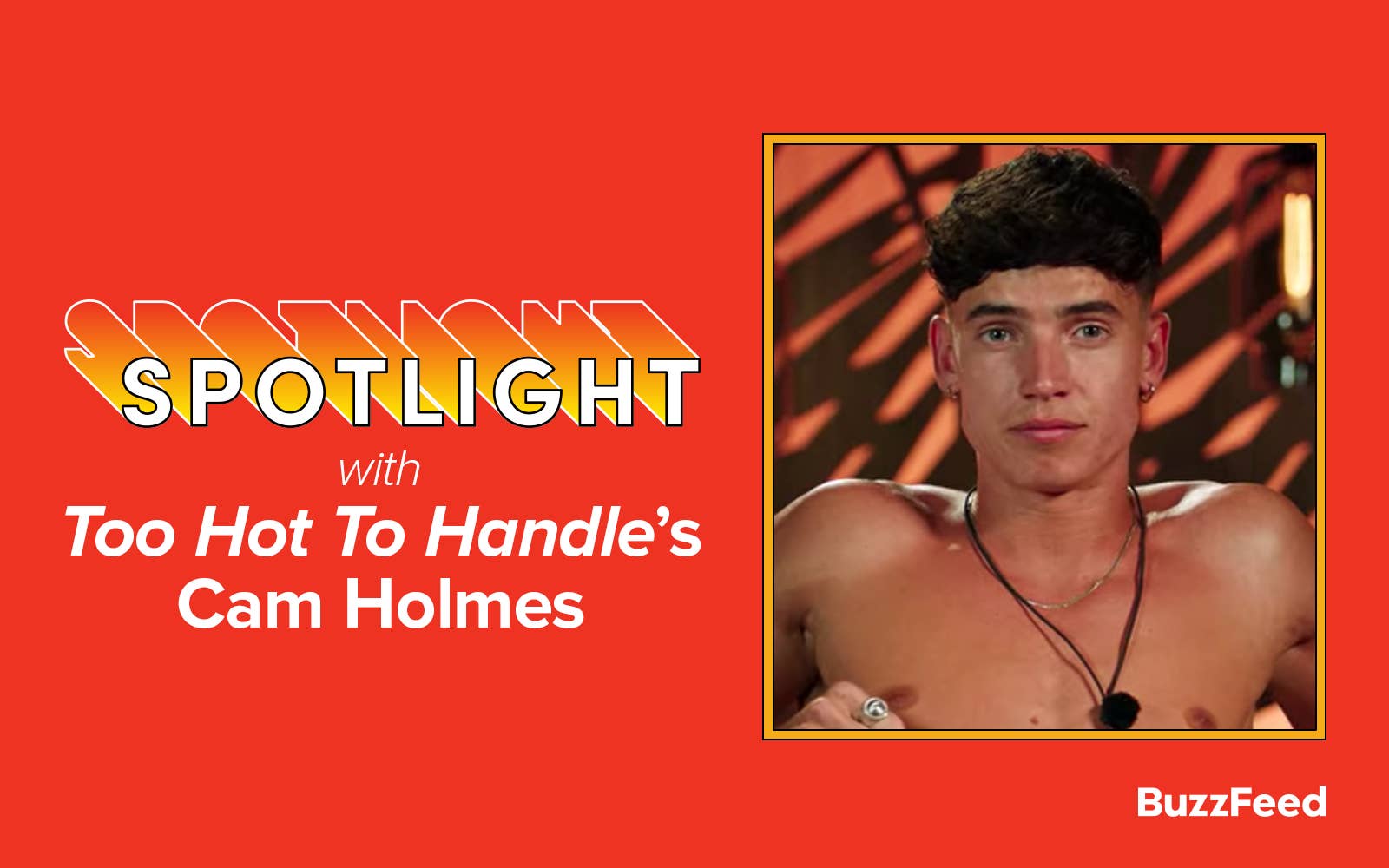 The premise of Too Hot to Handle is pretty simple: Get a bunch of hot and horny singles, tell them they can't have any sexual contact, and bam, peak reality TV hijinks ensue. If you're also a little obsessed with the newest season, look no further — we caught up with Cam Holmes over Zoom to find out everything about how the hit Netflix show is made.

1. The audition process involved two video calls — one where Cam was asked about his sex life, and another where he was asked questions to determine if he might be interested in forming more meaningful connections.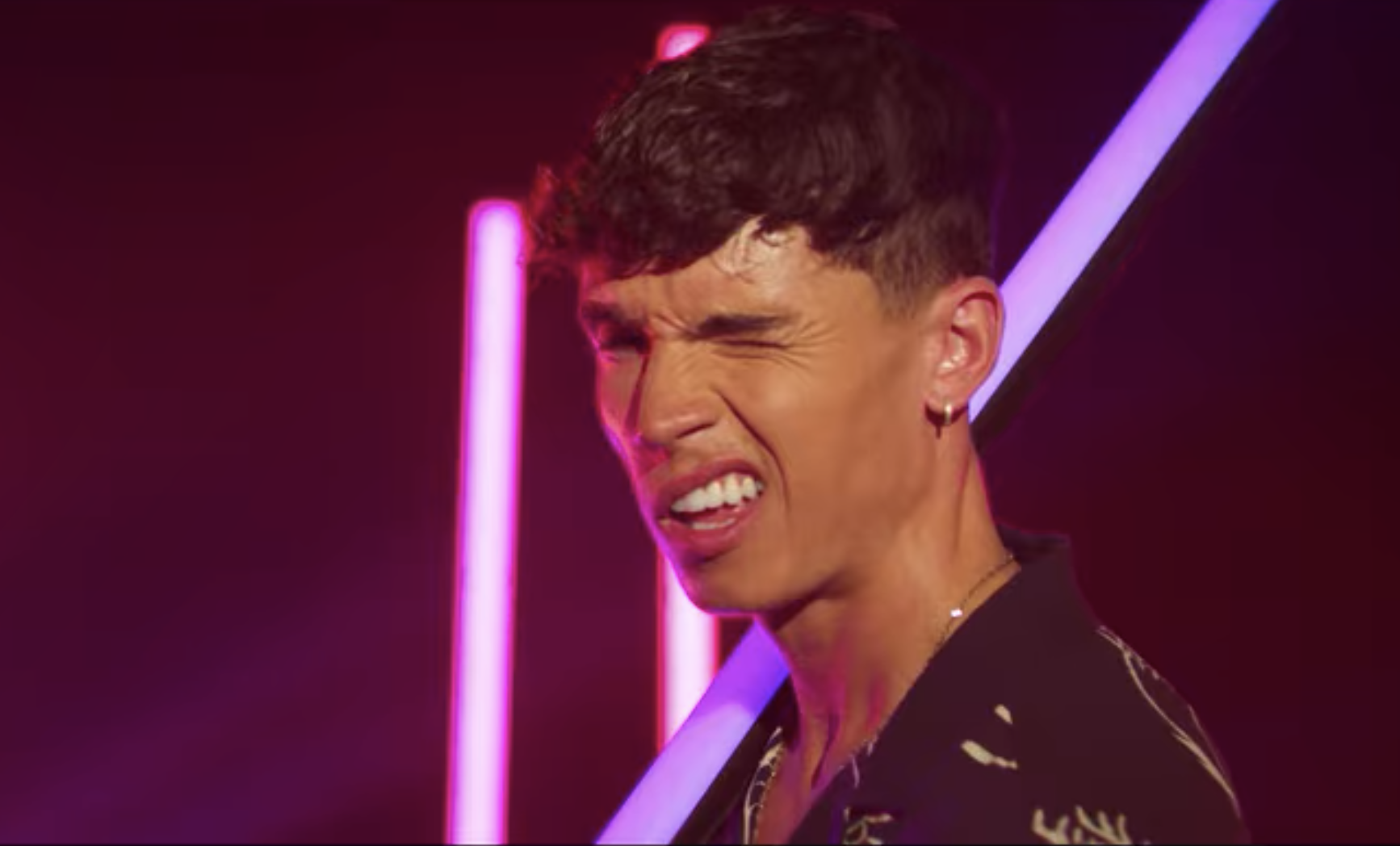 "Because of the premise of the show, they want people who are very sexual, very excitable party people — and they also want people to have a different side. My first call was obviously, 'Girls, girls, girls, dating, dating, dating' and then second one was more, 'What more have you got to offer? Have you got a different side to you?'"

2. Contestants genuinely think they're going on the show Parties in Paradise and crew members will even wear fake merchandise to convince them.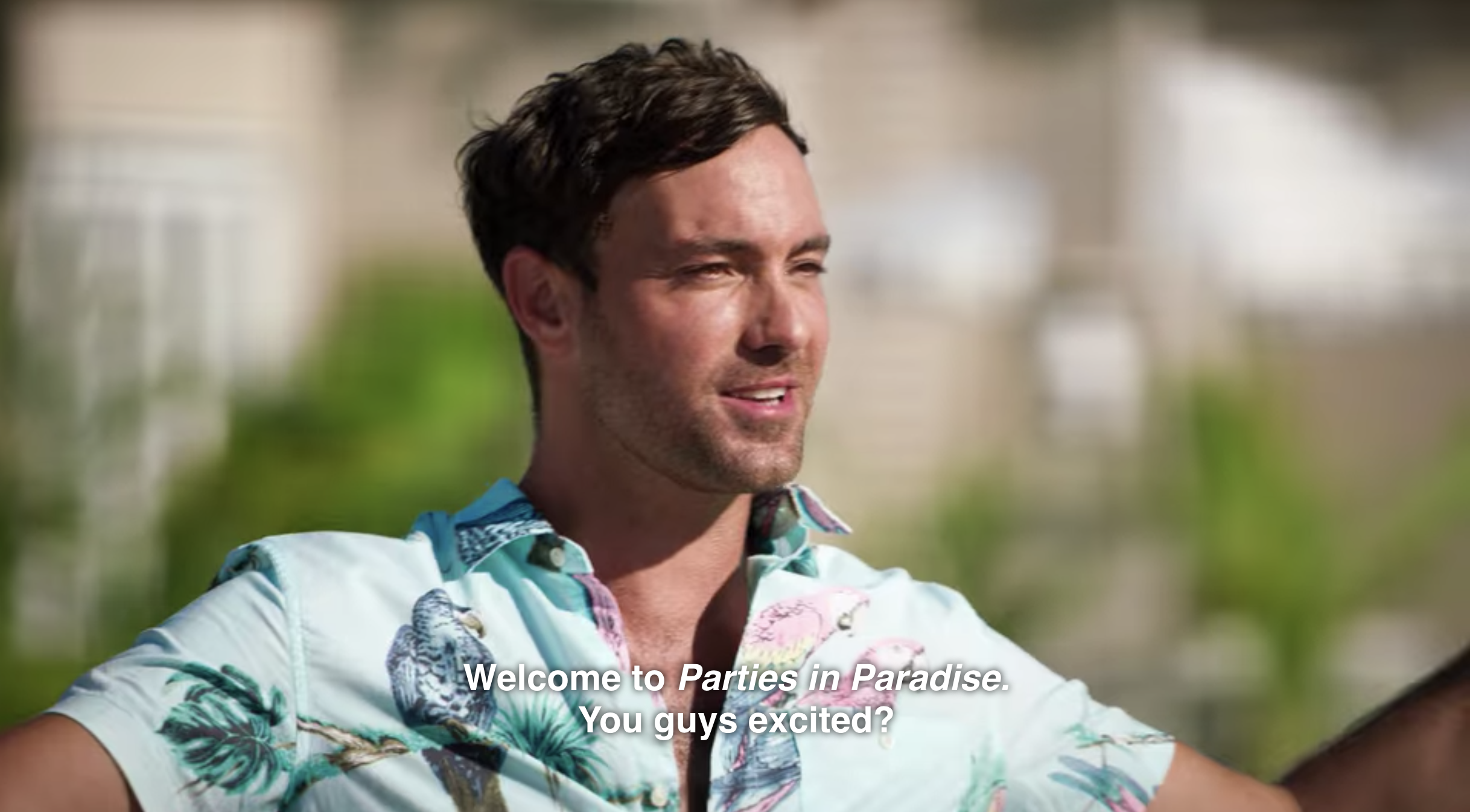 "I had a bit of an inkling before when I thought okay, this might be Too Hot to Handle, but they honestly threw us off so well. I got picked up from my quarantine period to go to the villa and the guy had a Parties in Paradise hat and it was facing backwards and staring me in the face the whole time. Obviously, the host Jeff came out and I remember thinking, what is the show? I can't be going on here, this is a dreadful premise of a show! No one's gonna watch this!"

3. Cam was previously cast on Love Island and Ex on the Beach.
"It was just never the right time. Honestly, so glad I went on this show because the premise is a lot better, in my opinion."

4. Too Hot to Handle was filmed in Turks and Caicos during November 2020.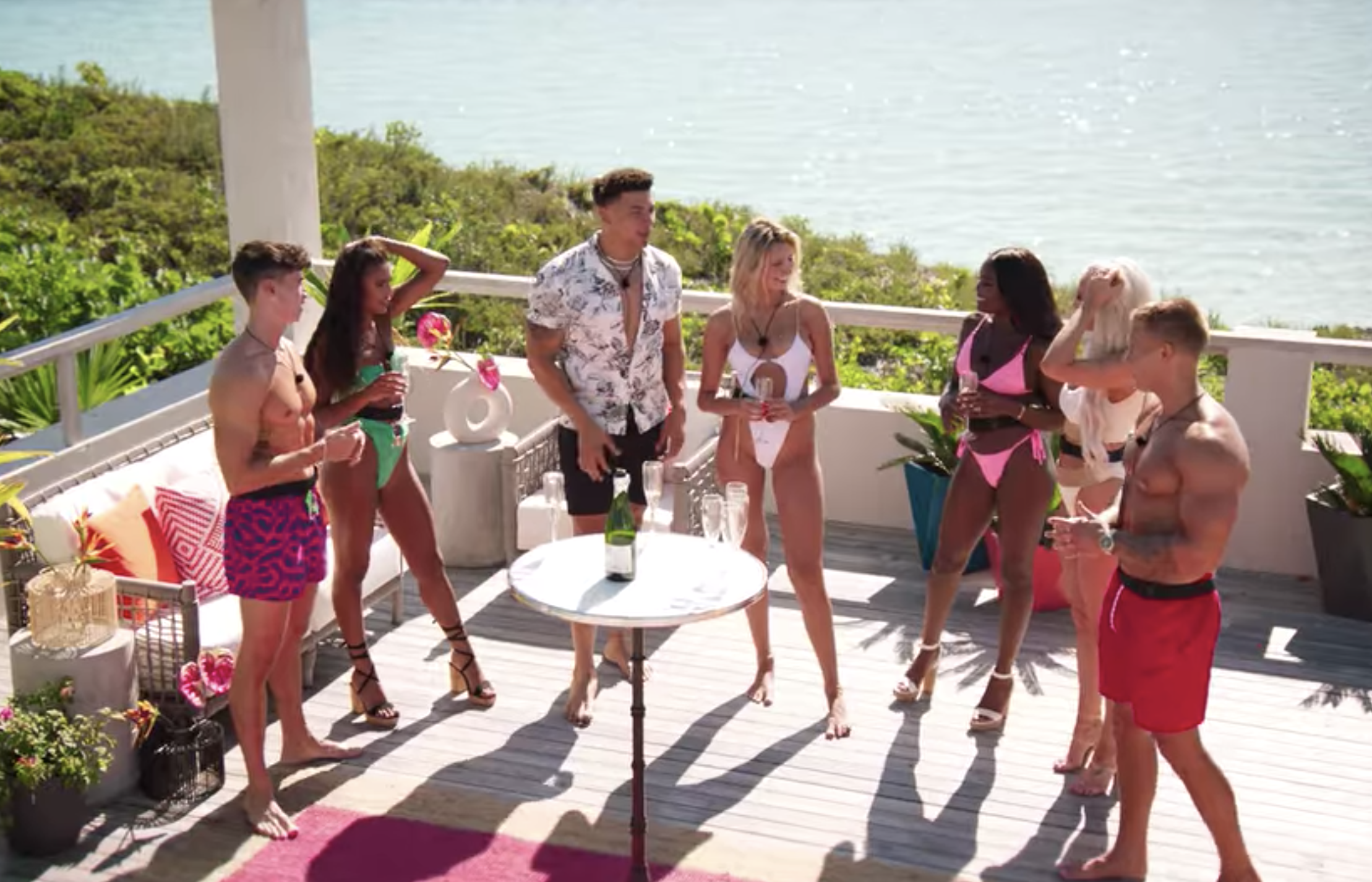 "[It was] when COVID was just very bad, so it was just so nice going there — but coming home was horrible, because we went into lockdown the day after!"
5. There was a quarantine period before shooting where contestants had their own chaperone in individual villas. Phones weren't allowed, but they had TVs — Cam watched a different Avengers movie each night with his chaperone.
"Me and my chaperone smashed all the Marvel films. In the days, you just train — I would say I'd swim, but unfortunately I had probably the smallest pool I've ever seen, it was a plunge pool, so you couldn't swim in it. I trained probably three times a day, and then I'd read — that's a lie, I didn't read. I bought four books, I didn't touch any of them."

6. And the crew would be in contact to make sure that contestants didn't see each other before filming.
"I asked to go for a jog and I think someone must have been on my street as well, [because they said], 'You can't really go down there.' I literally resorted to jogging around the table in the back garden."

7. The show is filmed with remotely operated rig cameras and operative cameras that required an IRL camera operator. It was easy to forget that the rig cameras were even there — and that's when the rule breaks would happen.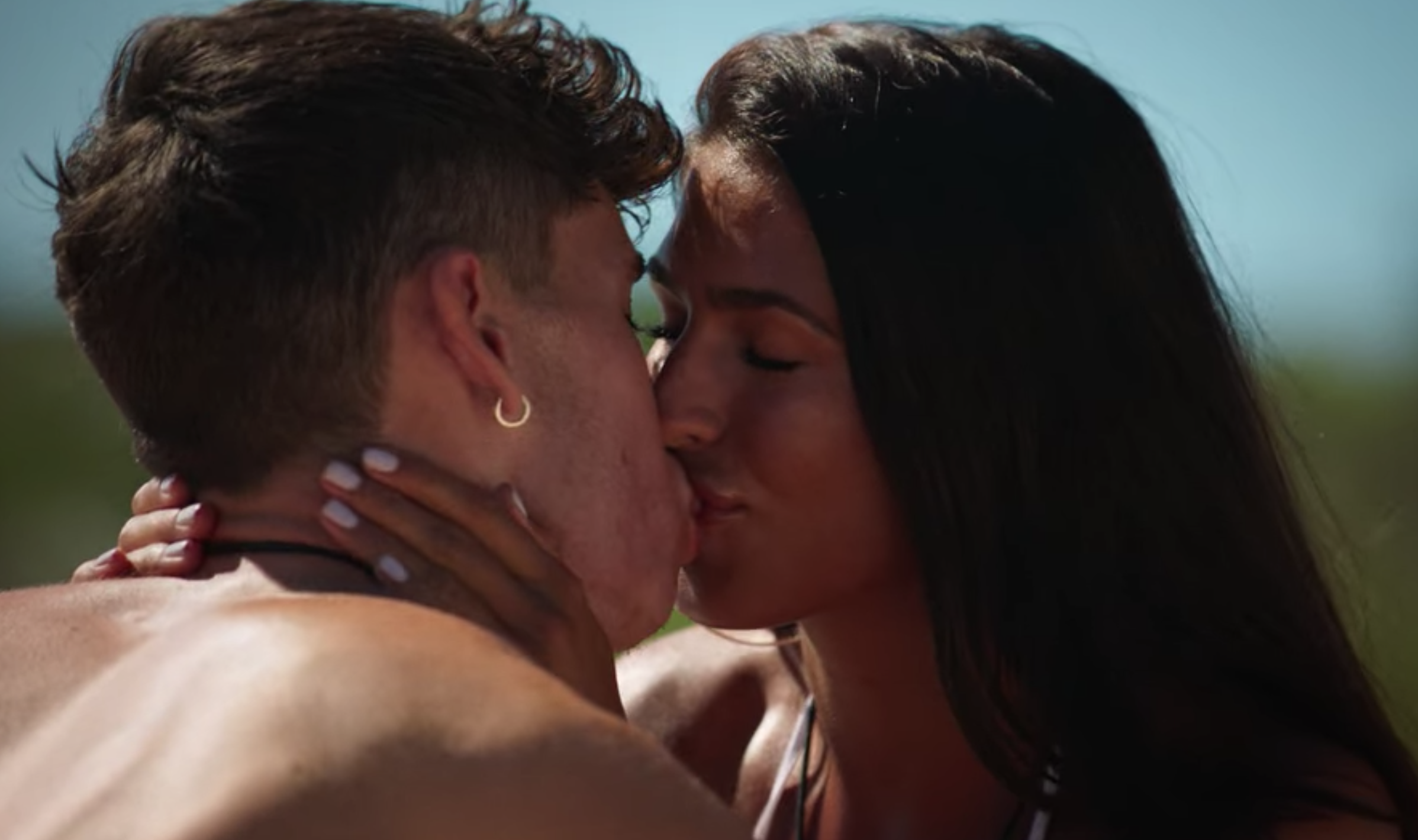 "Any rule breaks were never operative cameras. That would be really strange — 'Alright Cam, get in the shower! We're all just gonna be watching you!'"

8. The operative cameras would be used for dates and important conversation scenes.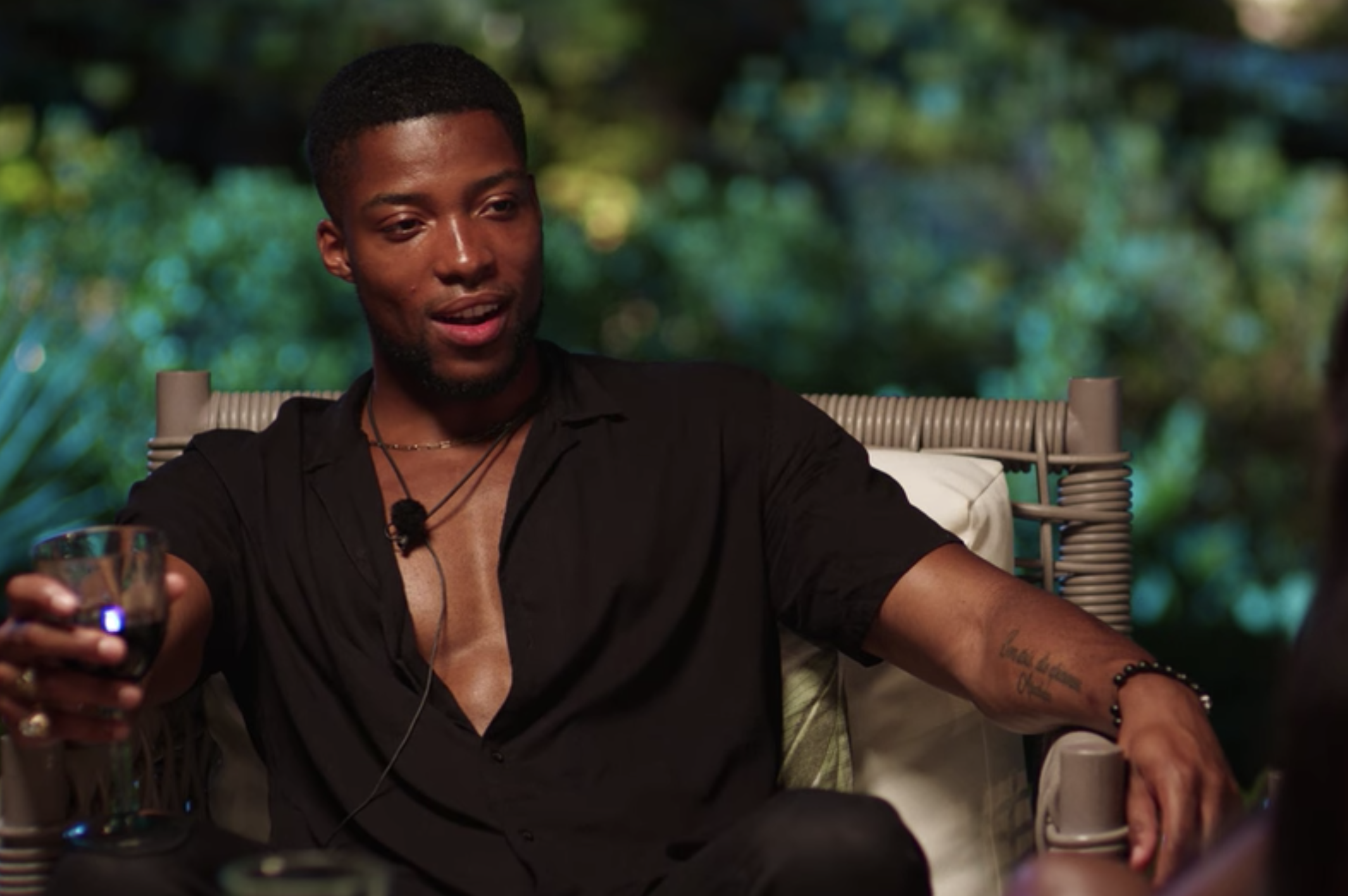 "It is weird, because you're on a date with a girl and you've got like eight sweaty men around you with their cameras and they're not saying anything to you. You've got to just remember that this is their job and they're used to that."

9. Cam had to see a doctor three times over his "blue balls."
"It was legit a really bad problem, like I couldn't eat, my stomach hurt, and I felt sick. I actually couldn't walk for one day. It got so bad that I had to speak to the doctor for it and got painkillers. It was the worst thing in the world, and it's actually got a name — epididymal hypertension."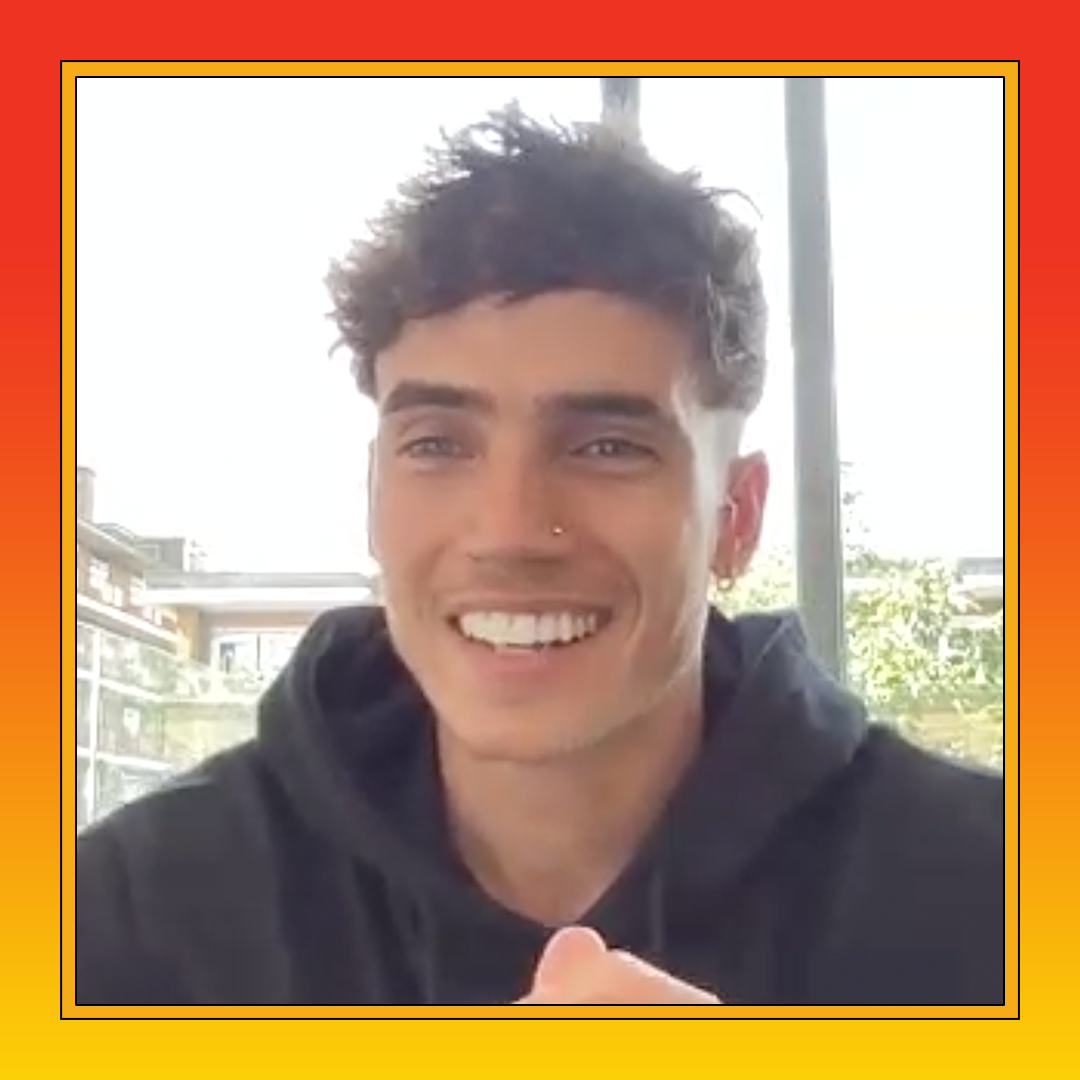 10. There were no clocks in the villa, so contestants would tell the time via when they had their meals.
"I really had no perception of time. We had no clocks, no watches, nothing."
11. Days in the actual villa involved a lot of sunbathing and working out.
"It depends on your storyline — if you're in scenes or doing social media, some days will be busier than others. If you're not, I just literally trained, sunbathed — half the time, you walk around, literally like a headless chicken."

12. There is a chef that cooks for all the contestants, as well as a fully stocked snack box that had things like Animal Crackers and Gatorade — snacks Cam had never had before.
"We had burgers one day, and that was a good day. We still chat about burger day."
13. The confessional interviews are filmed as close to — or during — the events happening as possible.
"It was mainly done at the present time, otherwise it's just really hard to try and get your head back in that space."

14. There weren't restrictions on smoking — except when anyone went on a cigarette break, security went with them.
"Anyone that had to have a cigarette had to have security there."

15. Cast members could have two alcoholic drinks a night.
"Two glasses a night of whatever you wanted, really."

16. The voice of Lana that we hear on the show is actually what the contestants hear.
"What you hear is what we heard, and it's terrifying. You honestly do get scared of it — it gives me slight anxiety, the [mimics Lana noise]."

17. The cast are apparently still in touch.
"There's no beef or drama between anyone, which is a really nice thing. We're all just enjoying it together on the same journey."

18. Cam says that the process has helped him find more meaningful connections.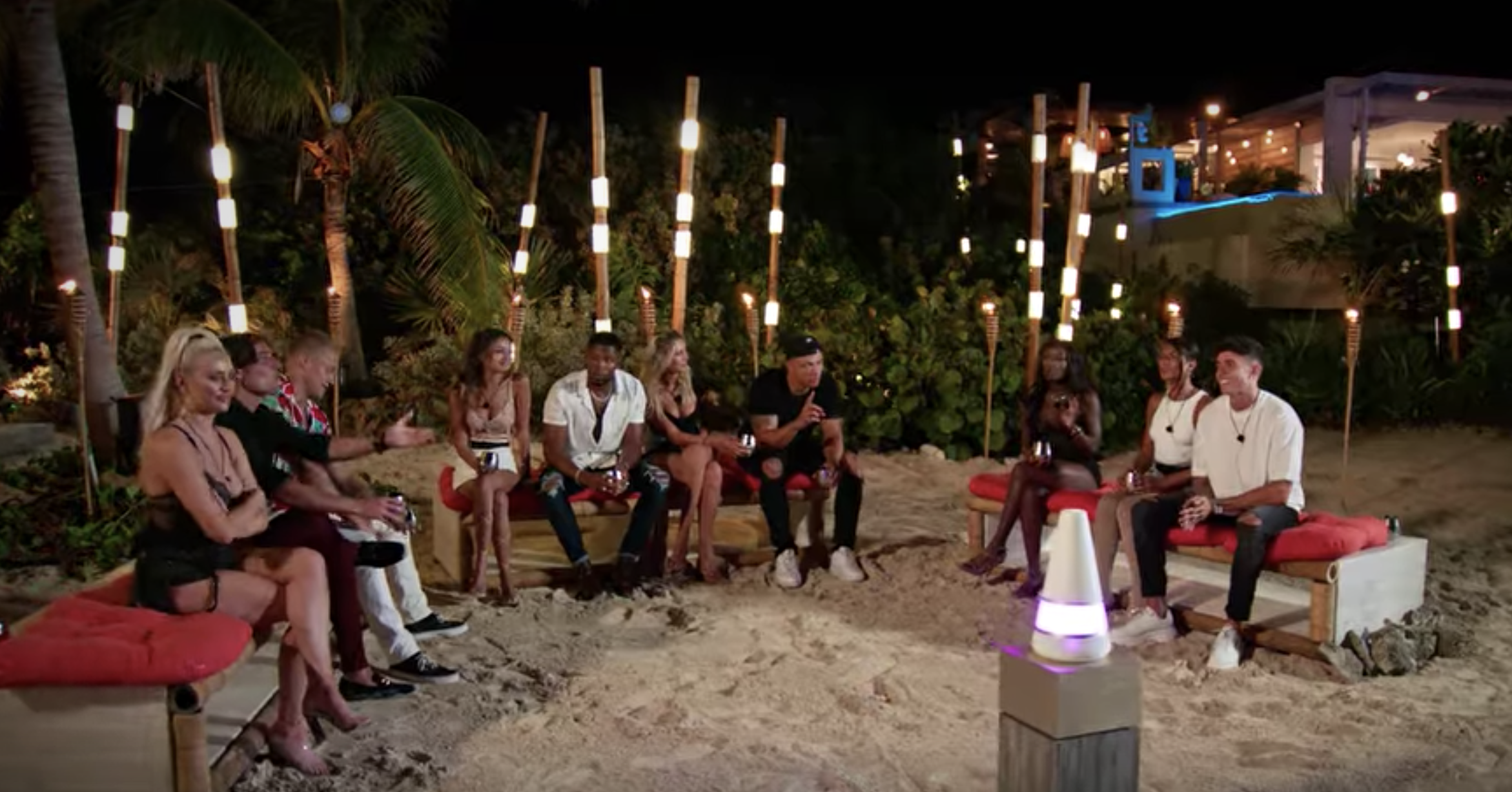 "Reality shows do often get a big stigma for being fake and not really having any meaning, but I would say like for me, it was literally like therapy. I think you had to accept it and allow it to be therapy — you're going to these workshops, you learn a lot about yourself. It's definitely helped me form a lot of more meaningful connections. I know a lot of the people that I speak with from the show have said the same."

Thanks for talking to us, Cam! Season 2 of Too Hot to Handle is available to stream on Netflix now.