There Are Some Subtle Changes With Harley Quinn's Tattoos In "The Suicide Squad" That You Might Have Missed
So much better, good lord.
🚨 Some super-mild spoilers for "The Suicide Squad" ahead. 🚨 
Hello, puddin'! If you've been keeping up with DC movies, then you may have noticed that there are quite a few changes with Margot Robbie's Harley Quinn appearance.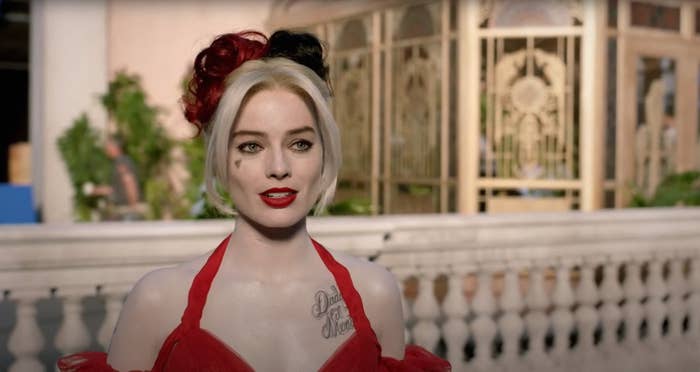 For one, there was the difference in outfits between Suicide Squad and Birds of Prey — the latter of which Margot herself called, "Definitely less male gaze–y."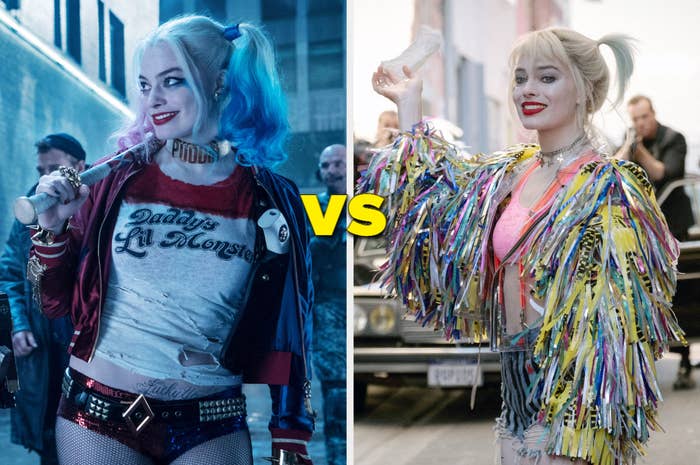 Now, with the release of The Suicide Squad, there have been even more changes made — including her tattoos.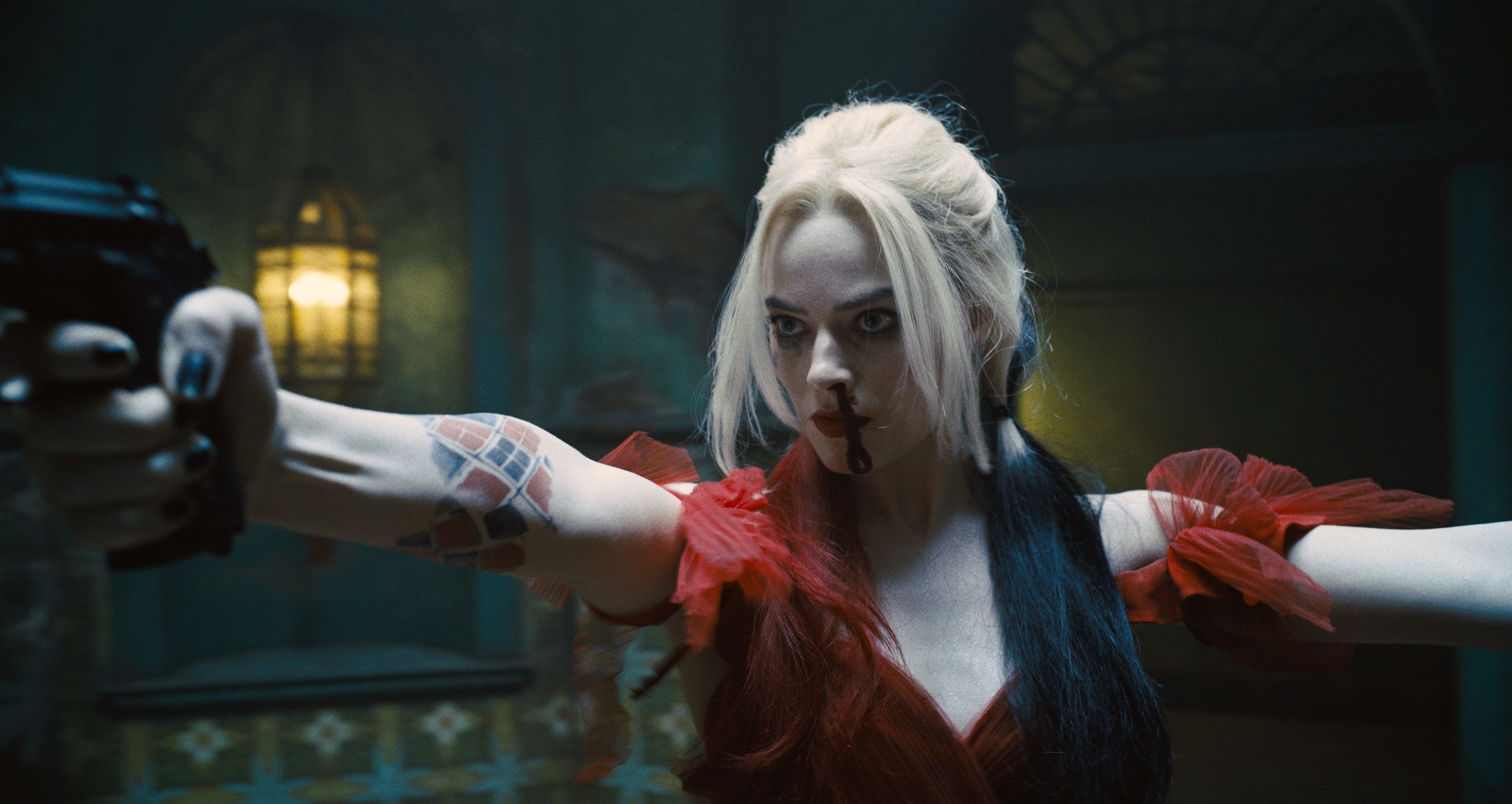 In the original Suicide Squad, you can see that Harley has a back tattoo that reads, "Property of Joker."
This matched her "Property of Joker" jacket in the movie, which...subtle.
However, in The Suicide Squad*, the tattoo has been updated to read, "Property of no one."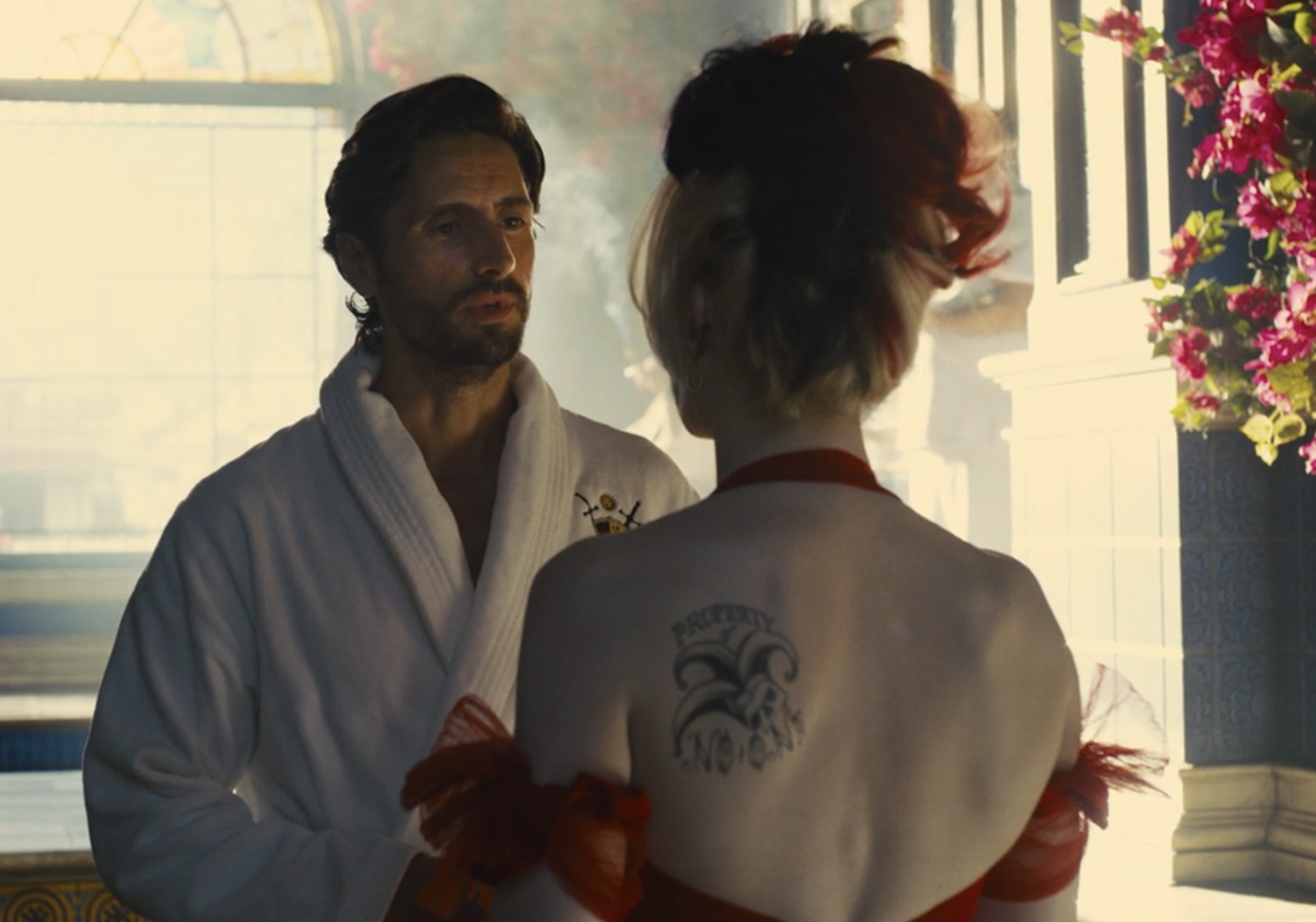 Of course, this is likely a reference to Harley's character arc throughout Birds of Prey.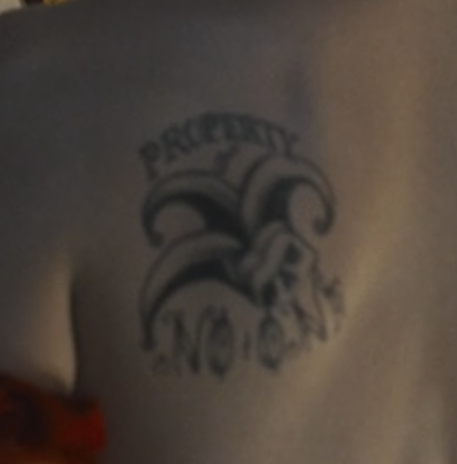 Harley's jacket has also received an update — now reading, "Live Fast, Die Clown."
Plus, the "Property of Joker" tattoo isn't the only one of Harley's to have changed — her "rotten" tat isn't there anymore.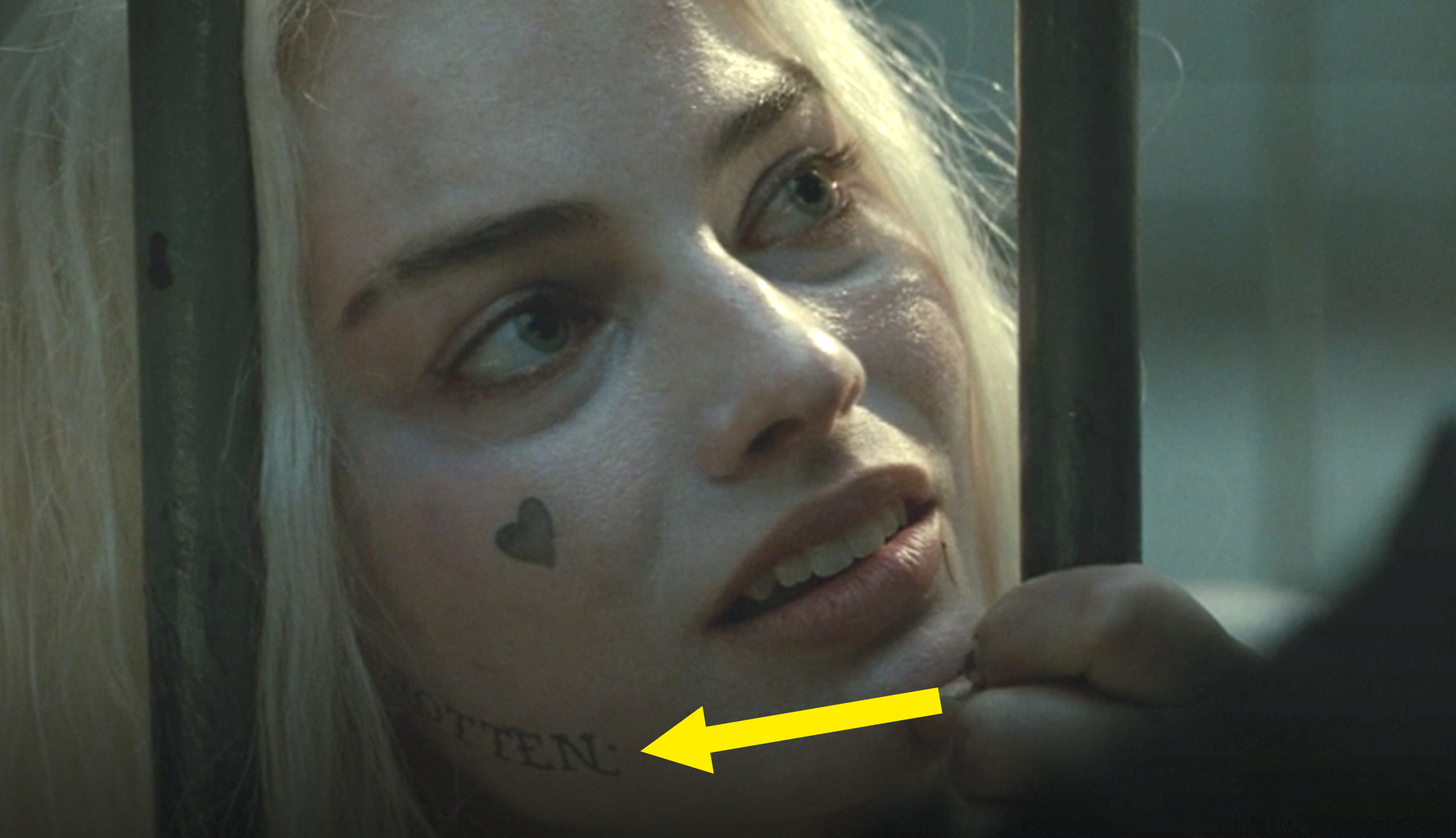 As for why it's gone, director James Gunn simply said, "Margot didn't like it and found out I also didn't like it so we decided just to remove it."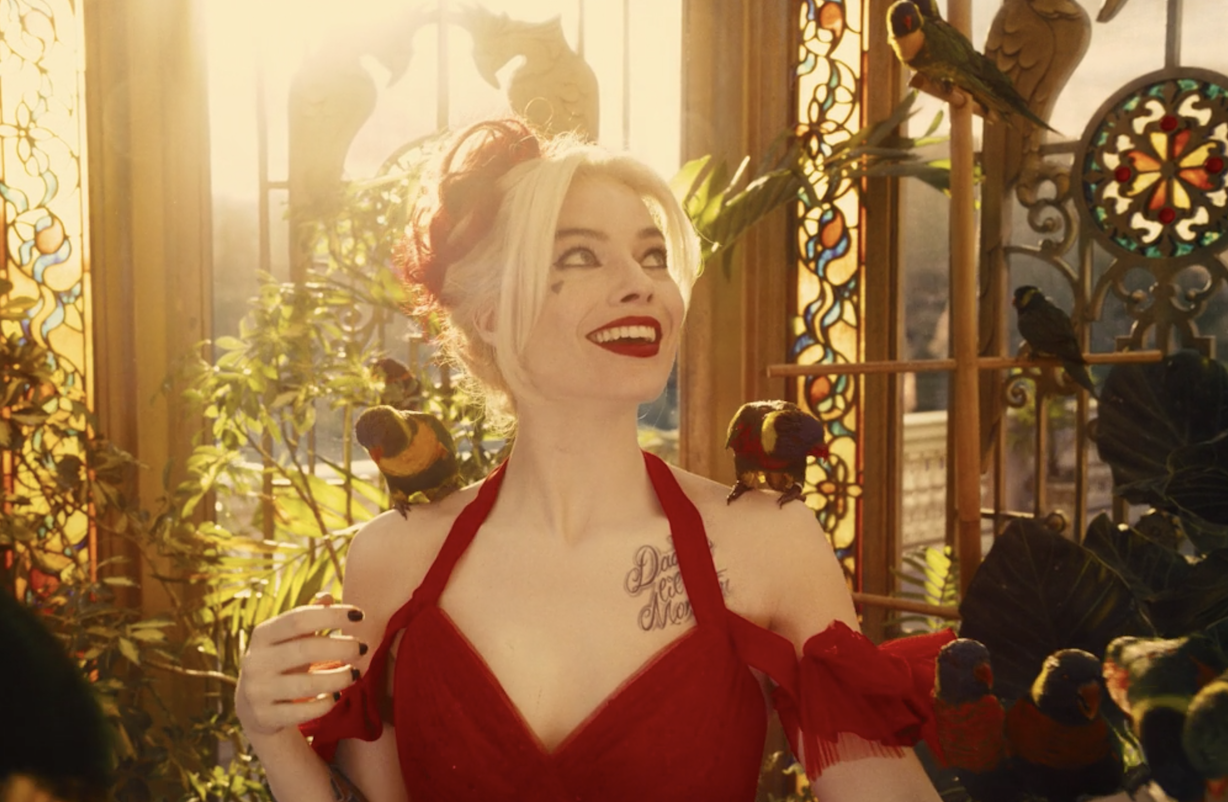 Furthermore, the original booty shorts have been scrapped in favor of a more comic book–inspired look — apparently because the originals weren't exactly "practical for war."