A Contestant On "The Bachelorette" Wore A Straitjacket Throughout Clare's Debut Episode And I Am Rolling My Eyes So, So Much
"Mental health is not a joke."
I don't know about you, but the contestants' limo entrances are one of my favorite parts of the Bachelor franchise. So, when Clare Crawley's season debuted on Oct. 13, you can bet I was watching.
Why? Because Jay walked out wearing a LITERAL STRAITJACKET: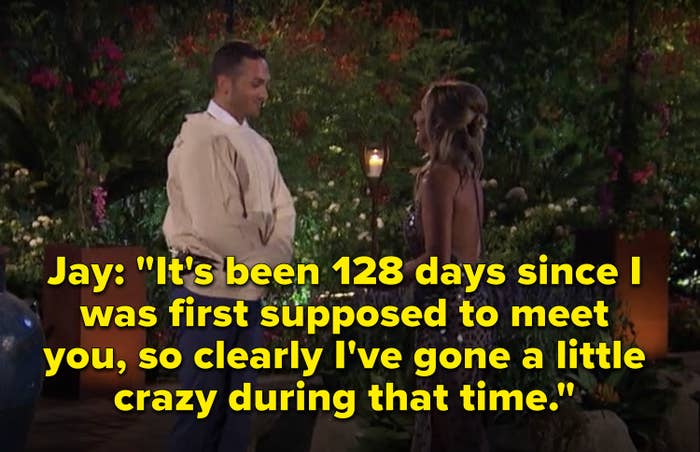 Which he clearly thought was a good idea: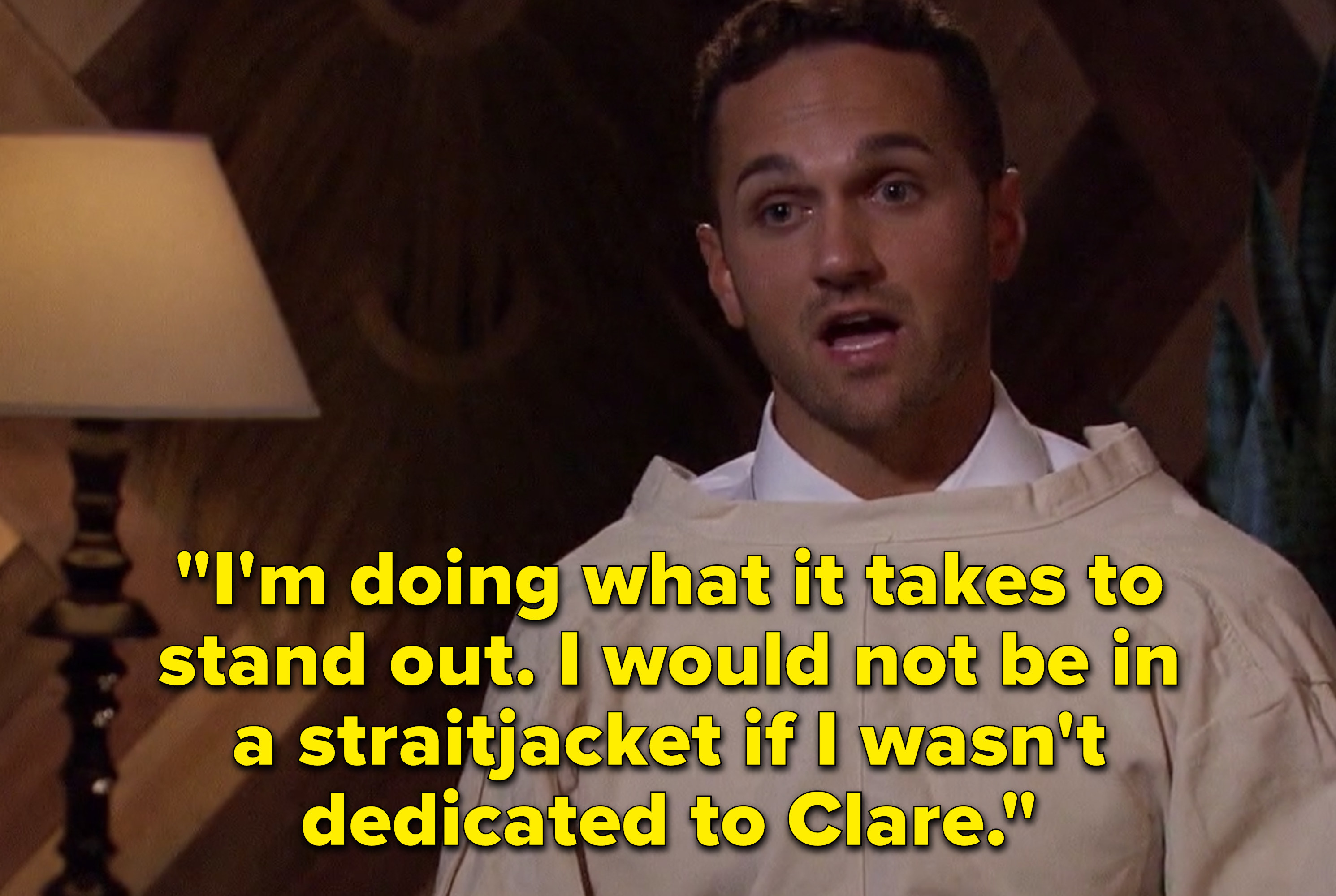 He then kept it on for the whole episode: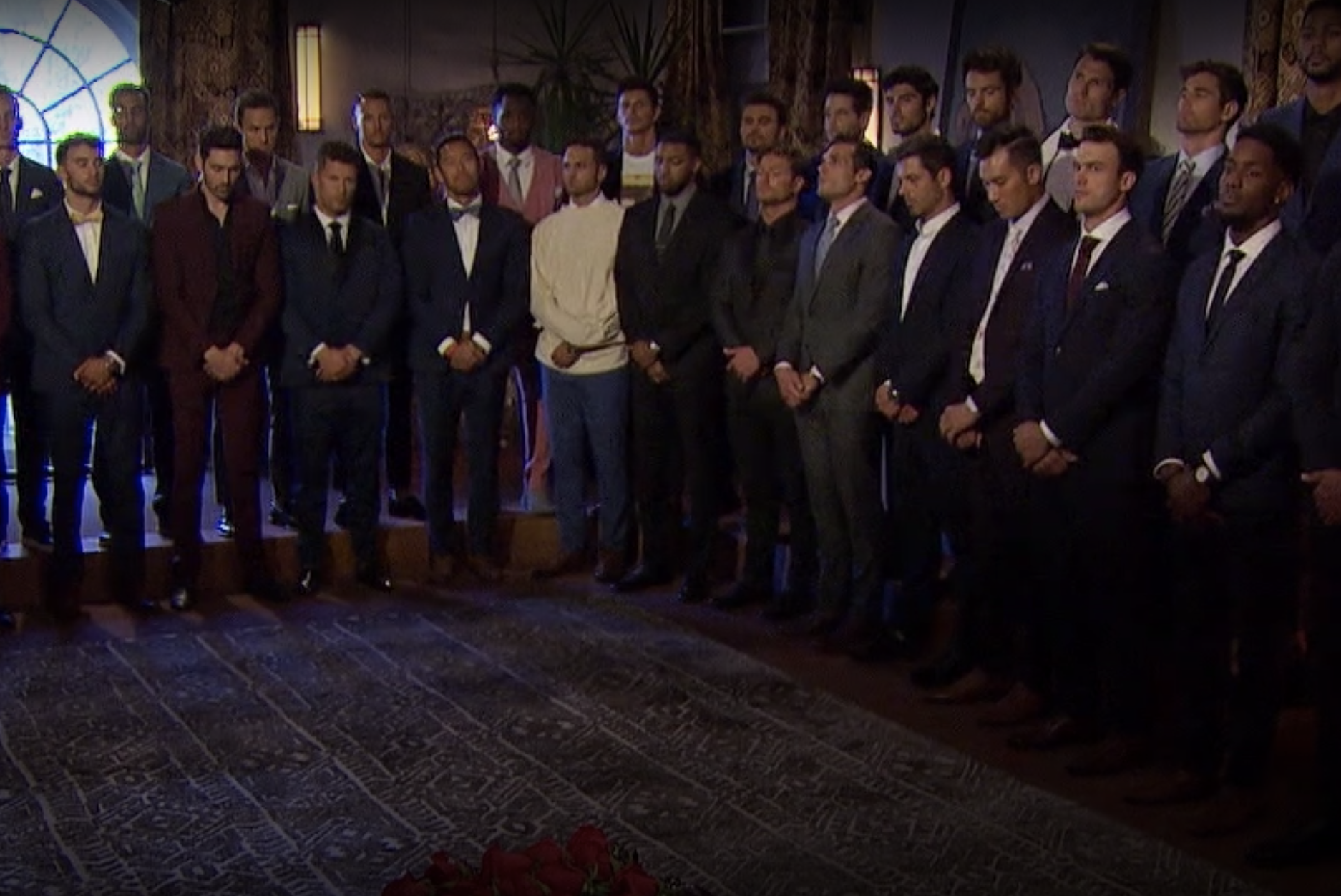 And wore it in the official picture: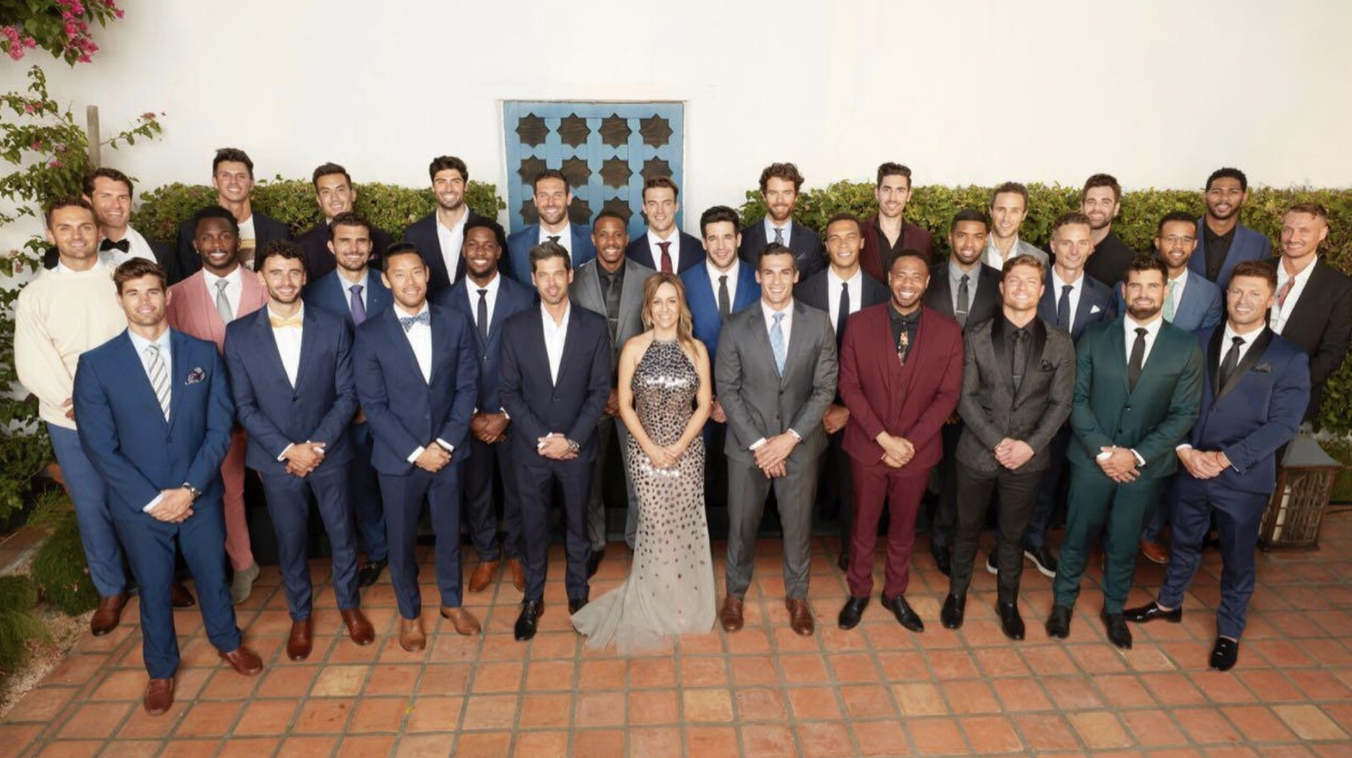 And it's safe to say that many people were not fans:
In case you didn't know, using language like "crazy" is an incredibly stigmatizing way to talk about mental health. Its negative connotations suggest that having a mental illness is an othering experience — when, in fact, it's incredibly common.
Besides, straitjackets are almost never used in psychiatric hospitals nowadays. They're a relic of harmful media portrayals of mental illness and are considered pretty outdated.
Welp, fingers crossed the rest of the season is a little less...problematic.