As the election turned into a real nail-biter, I know I'm not the only one who was basically glued to my TV.
So may I present to you my favorite WFH election blunder thus far — courtesy of Pennsylvania Attorney General Josh Shapiro.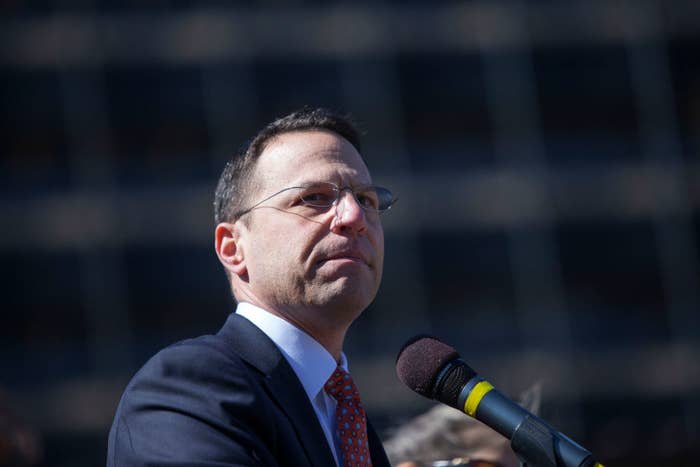 The interview on MSNBC started fairly normally — or, at least as normal as things can be right now.
However, things went awry when Josh's son walked into frame.
At first, the teen seemed oblivious...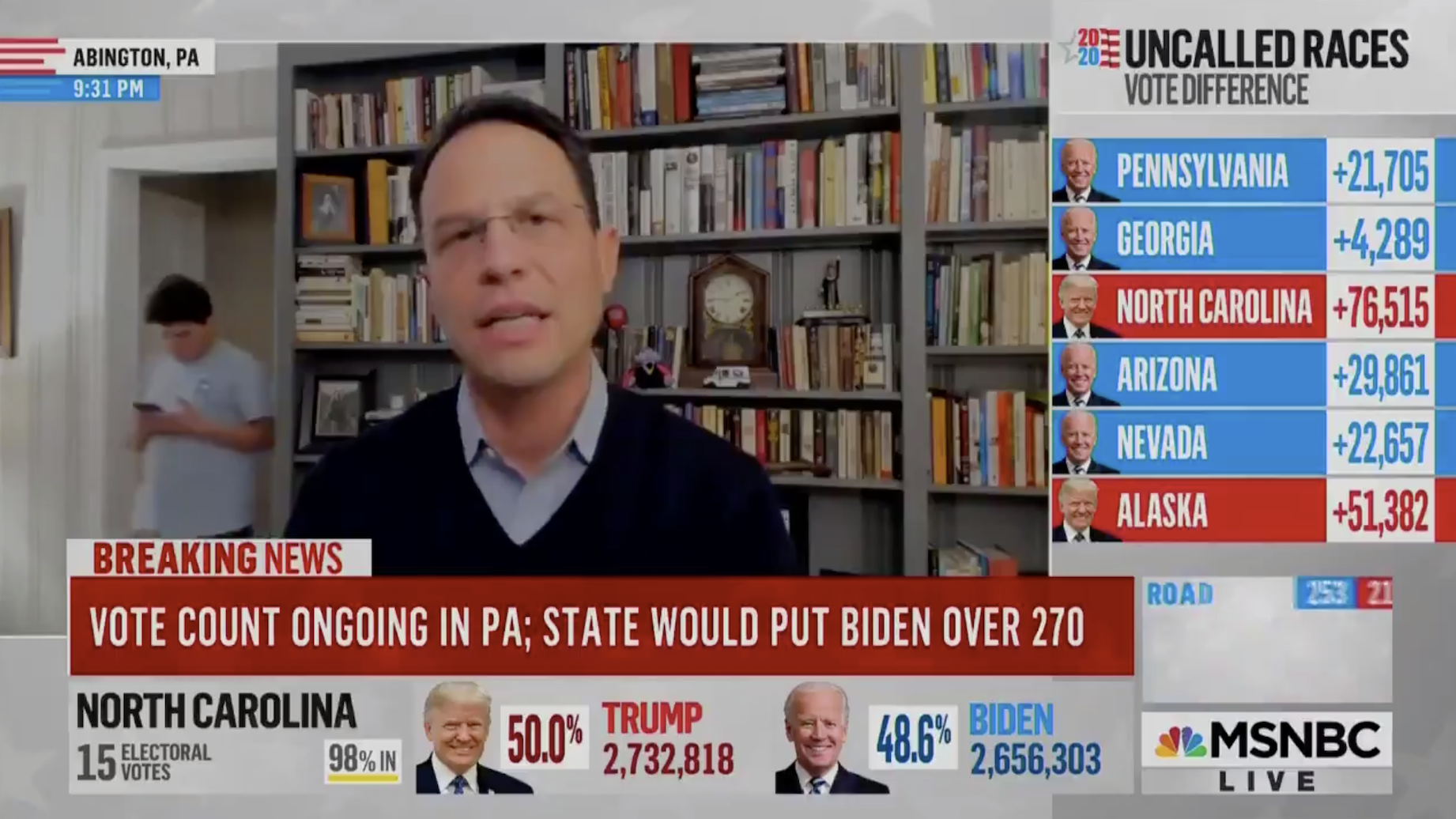 ...before realizing what he'd done...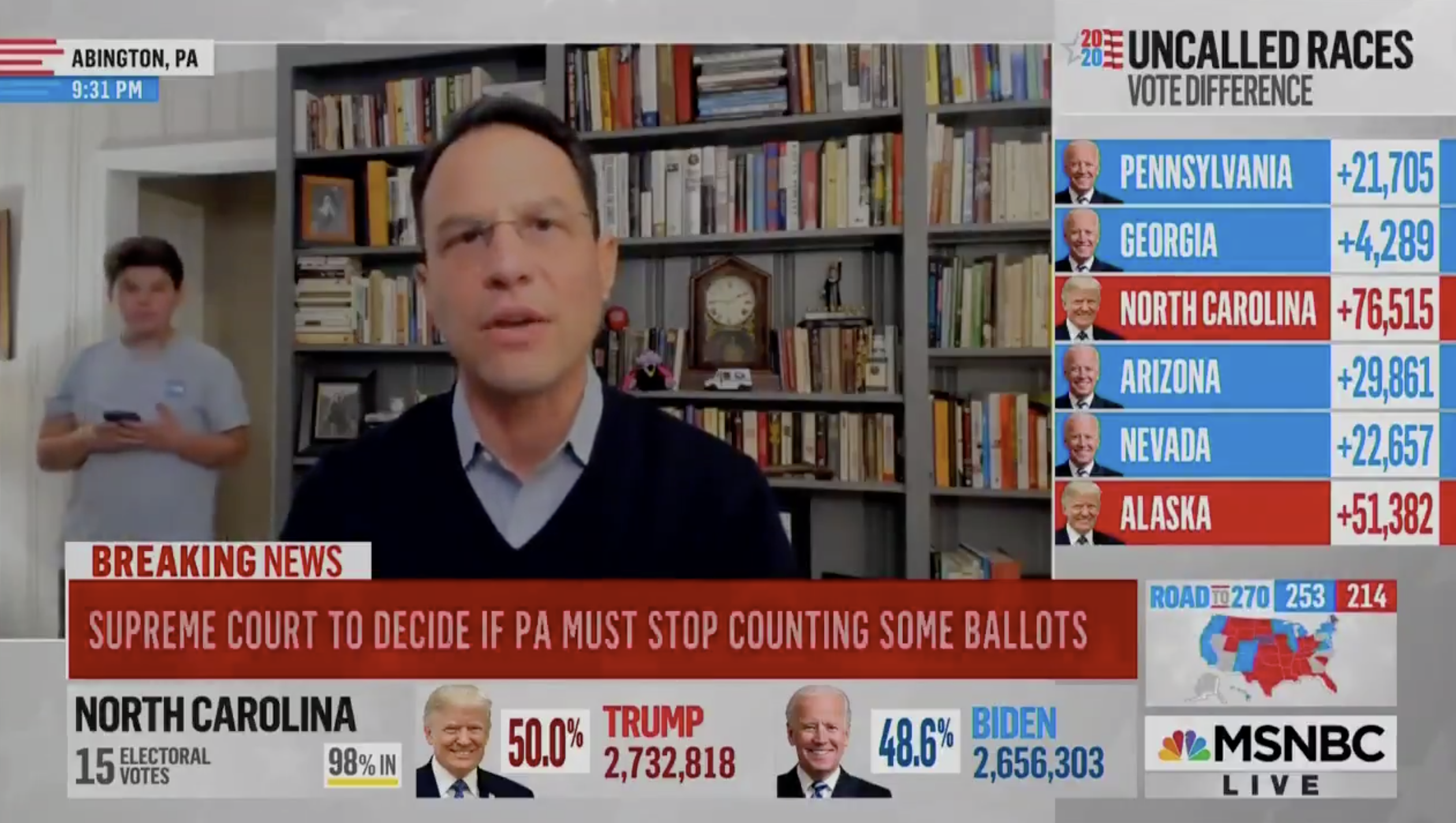 ...and then he slowly backed away.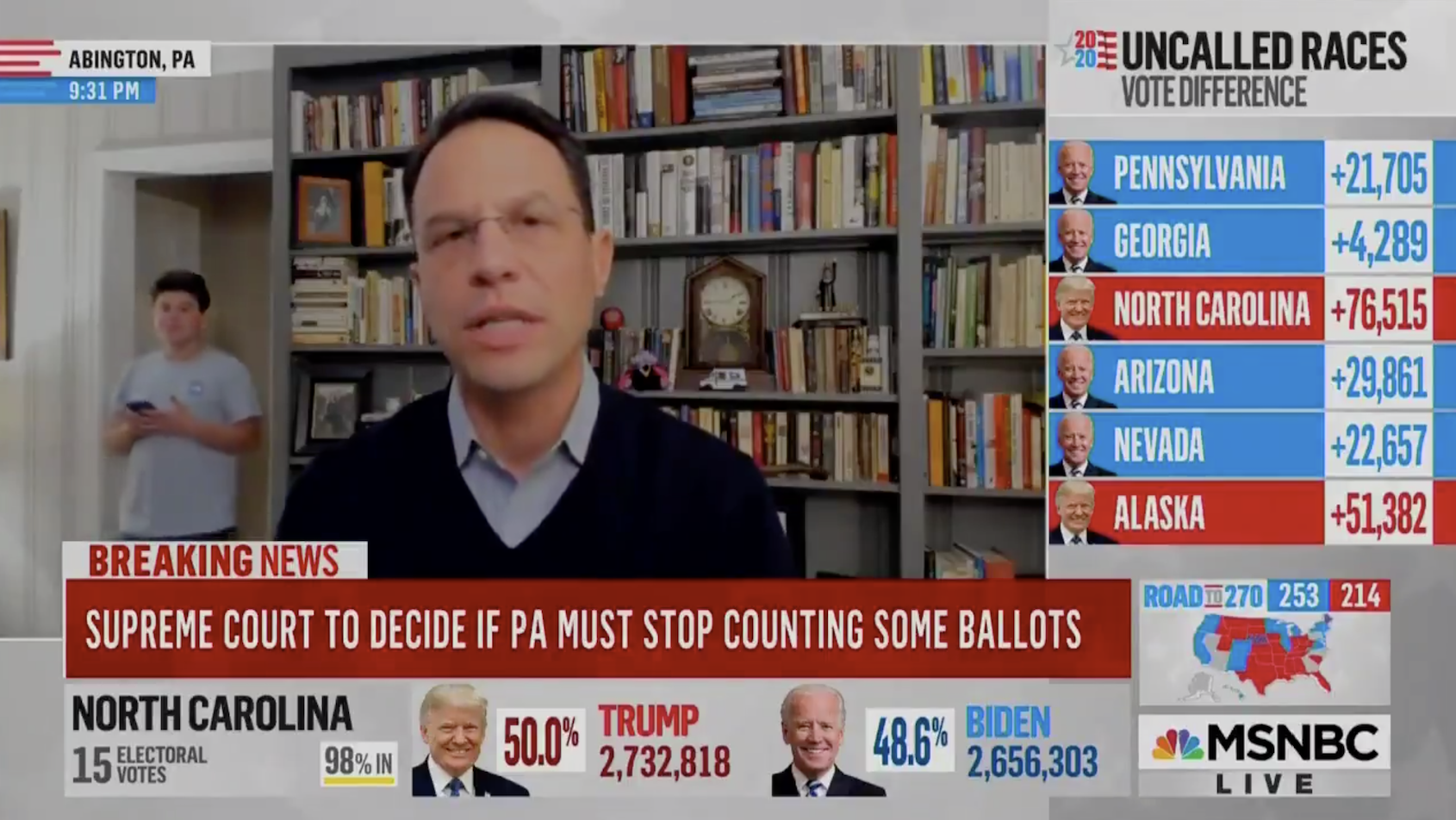 And, if Twitter is anything to go by, people were very into it:
Some also noticed what appeared to be a message hidden on Josh's bookcase:
Thankfully, Josh himself seemed to find the whole thing pretty funny:
And even responded to comedian Leslie Jones' comments about his clock:
Thanks to Josh and his son for what was a much-needed smile!