If you're the kind of person who only really watches the Super Bowl for the halftime show, then you were in luck this year — because FIVE hip-hop artists took the stage at SoFi Stadium. Yup, the 2022 Super Bowl halftime show included Dr. Dre, Snoop Dogg, Eminem, Mary J. Blige, AND Kendrick Lamar. Phew.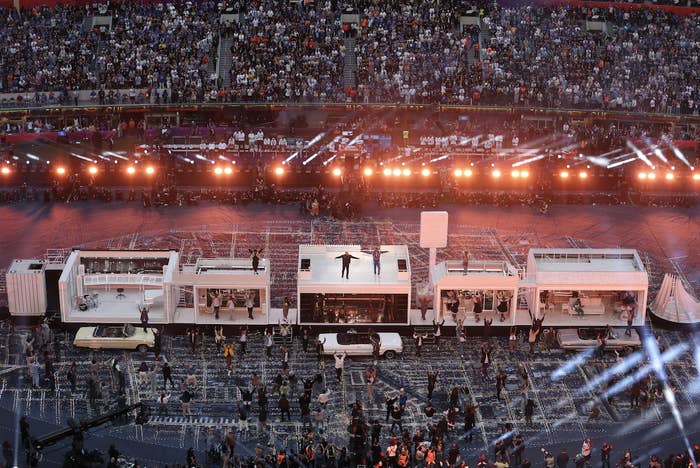 So, here are some details about this year's show:
2.
Halftime artists don't actually get paid to perform, but the NFL does cover all the costs related to production.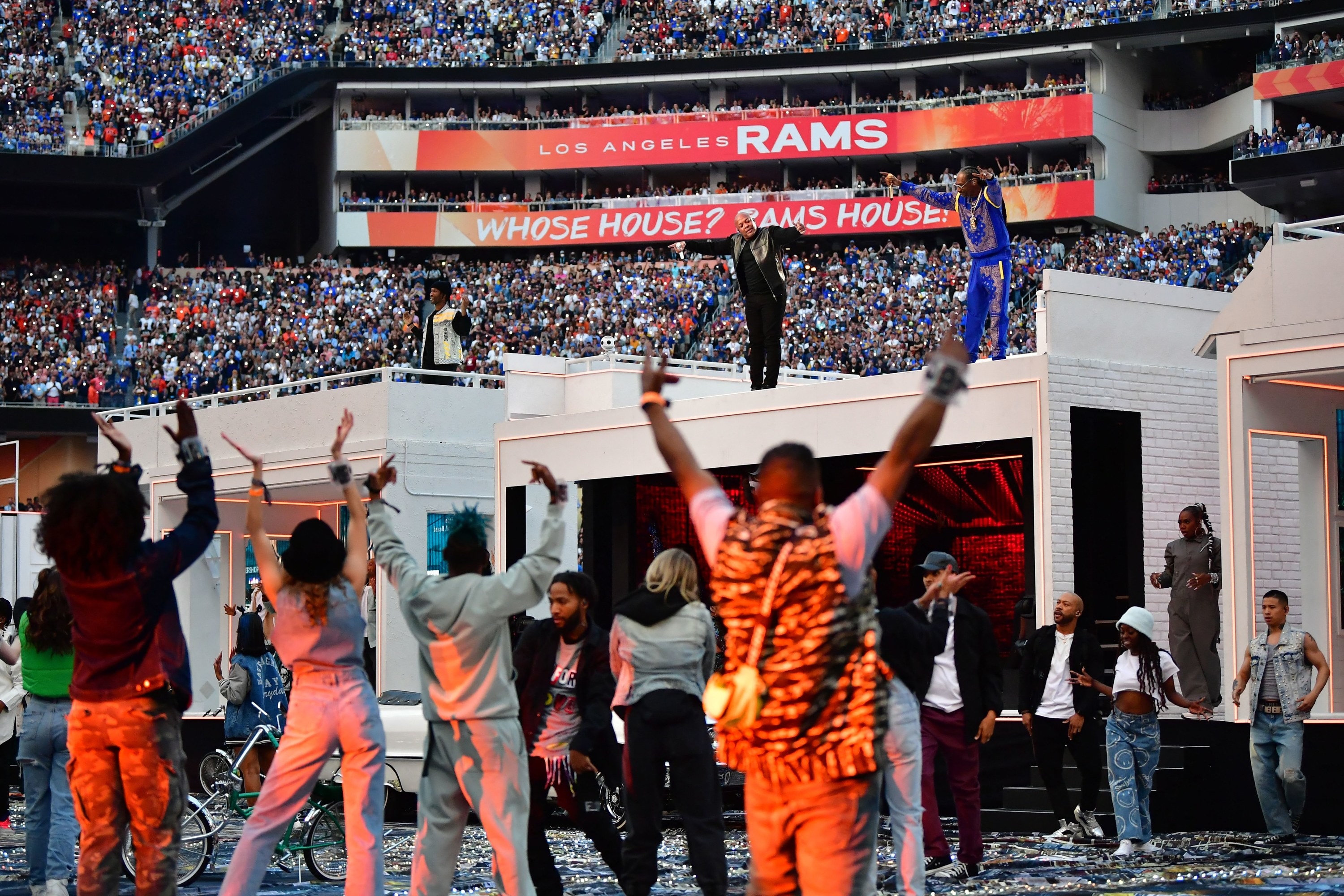 3.
This was the third halftime show executive produced by Jay-Z's Roc Nation, which has faced some controversy. Jay himself said of this year's show, "This is history in the making."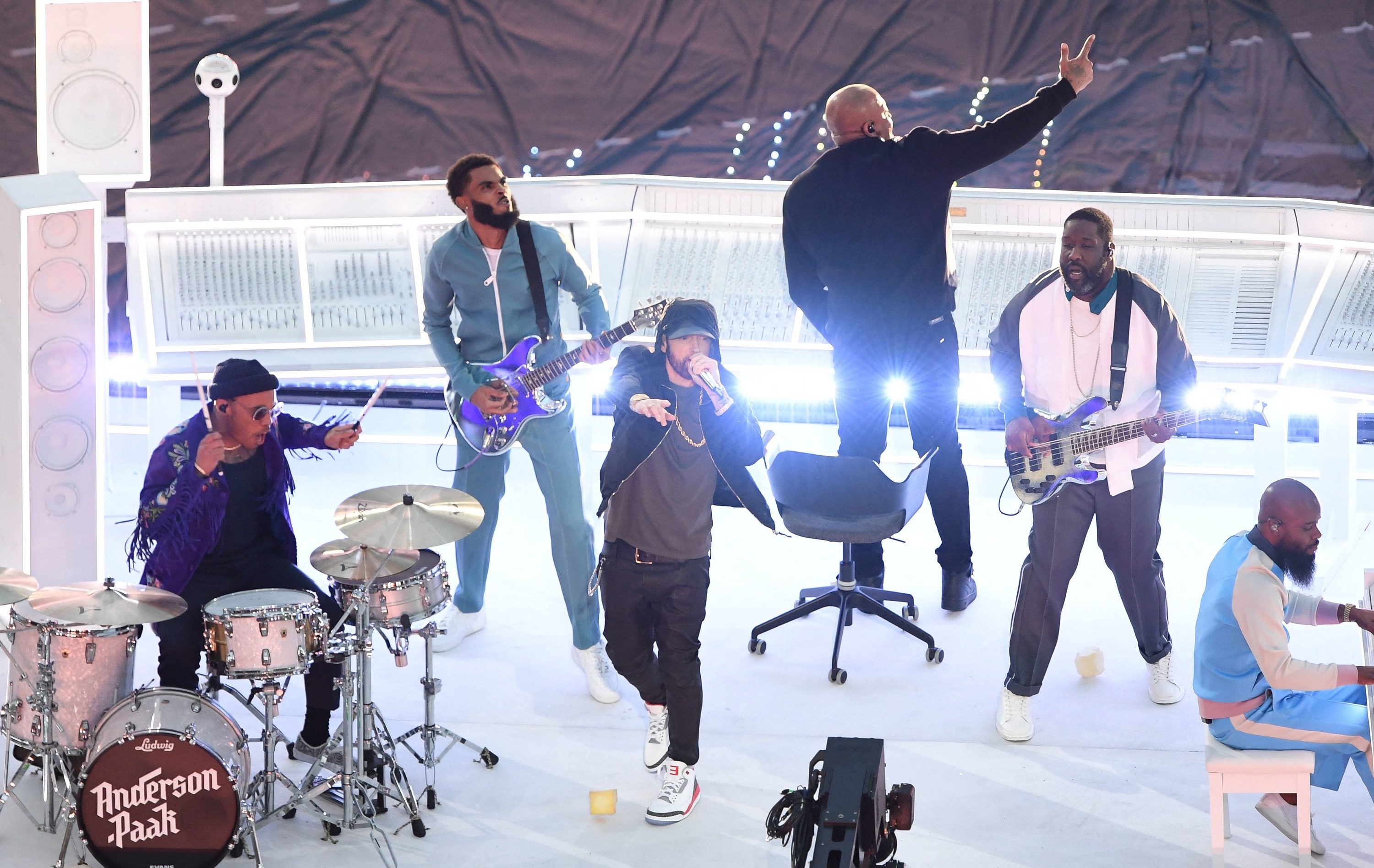 4.
Dr. Dre and Kendrick Lamar are both from Compton, and Snoop Dogg is from Long Beach — meaning that most of this year's halftime show talent are pretty local.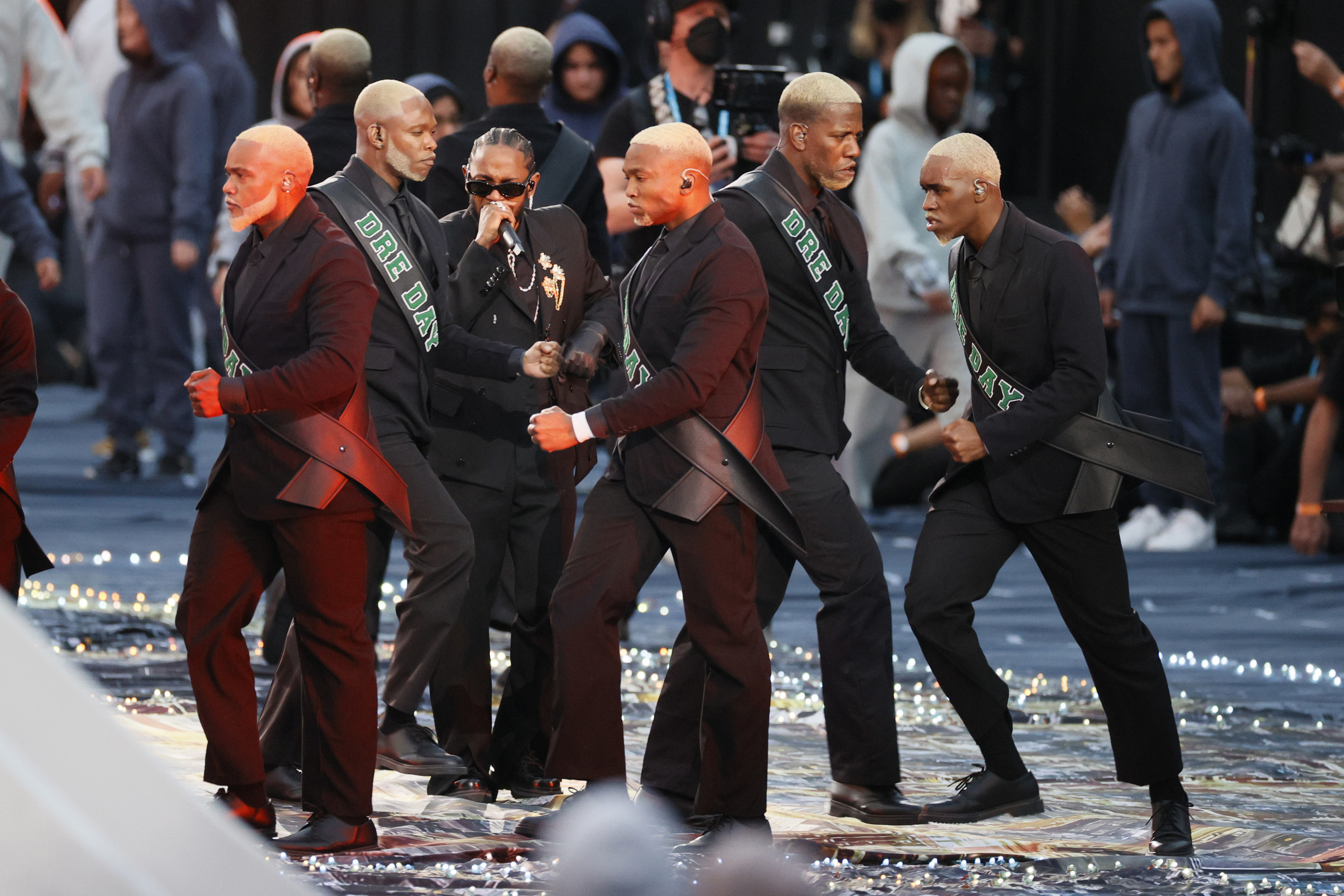 5.
The show's trailer was directed by F. Gary Gray, who also directed Straight Outta Compton — a movie about the group N.W.A., which included Dr. Dre.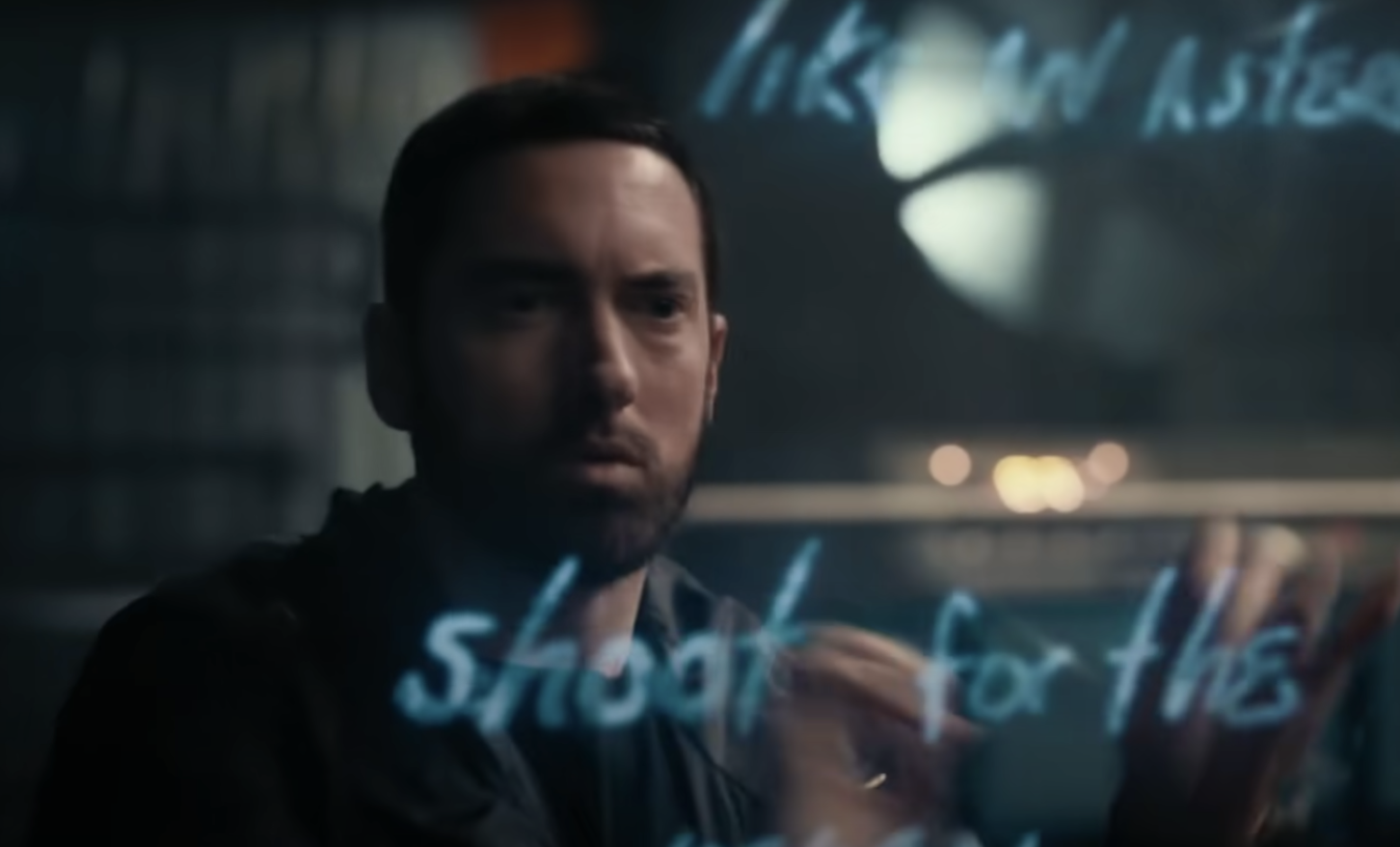 6.
This year's halftime show was the first time since 2012 that five musical artists performed — the last time being when Madonna brought on CeeLo Green, LMFAO, M.I.A., and Nicki Minaj.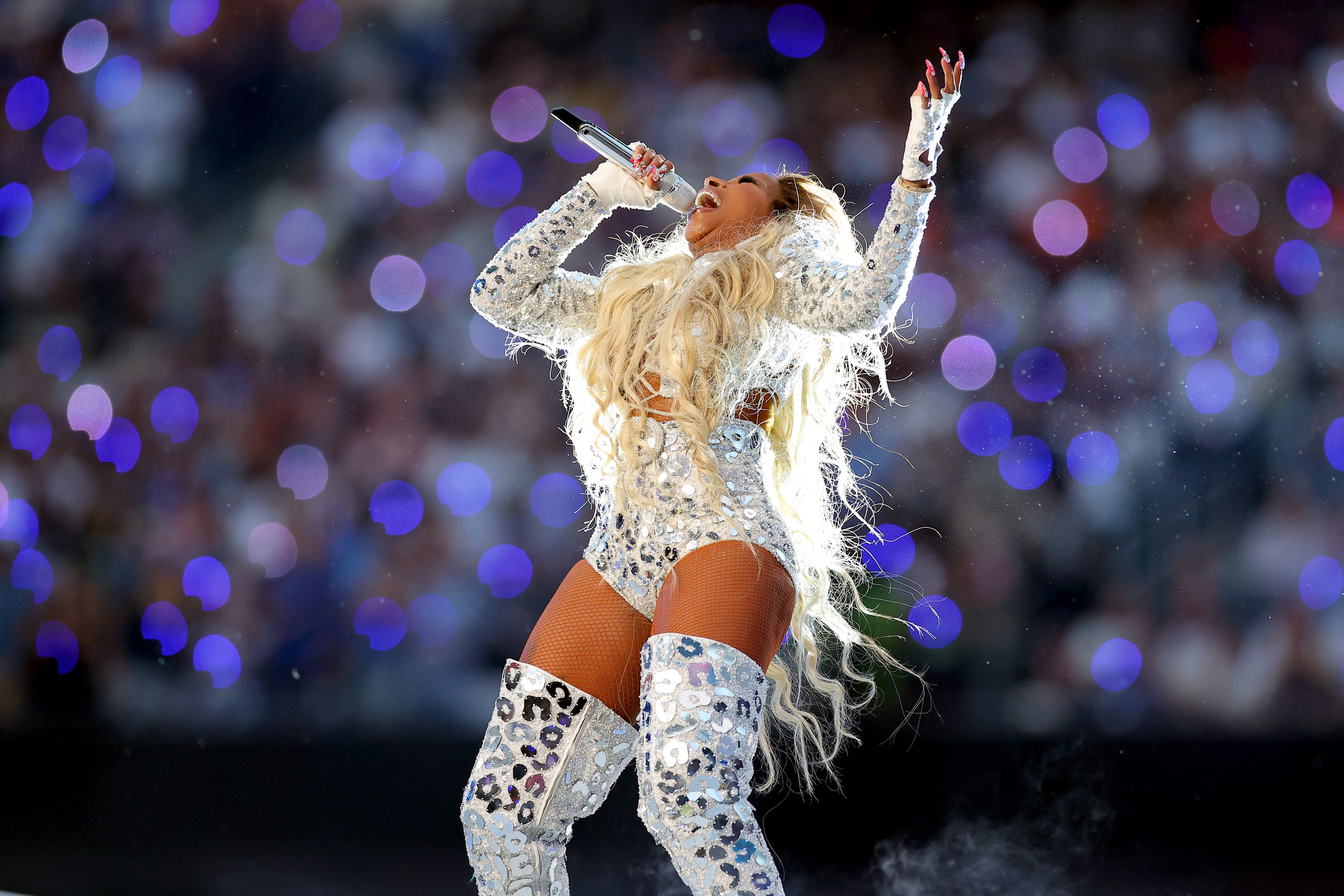 7.
Two deaf rappers, Sean Forbes and Warren "WaWa" Snipe, reportedly performed alongside the headliners — making it the first time that sign language interpreters were included in the halftime show. "My goal is to get out there, show what we can do, and have fun. And I want to open the door for other deaf performers," Sean previously said.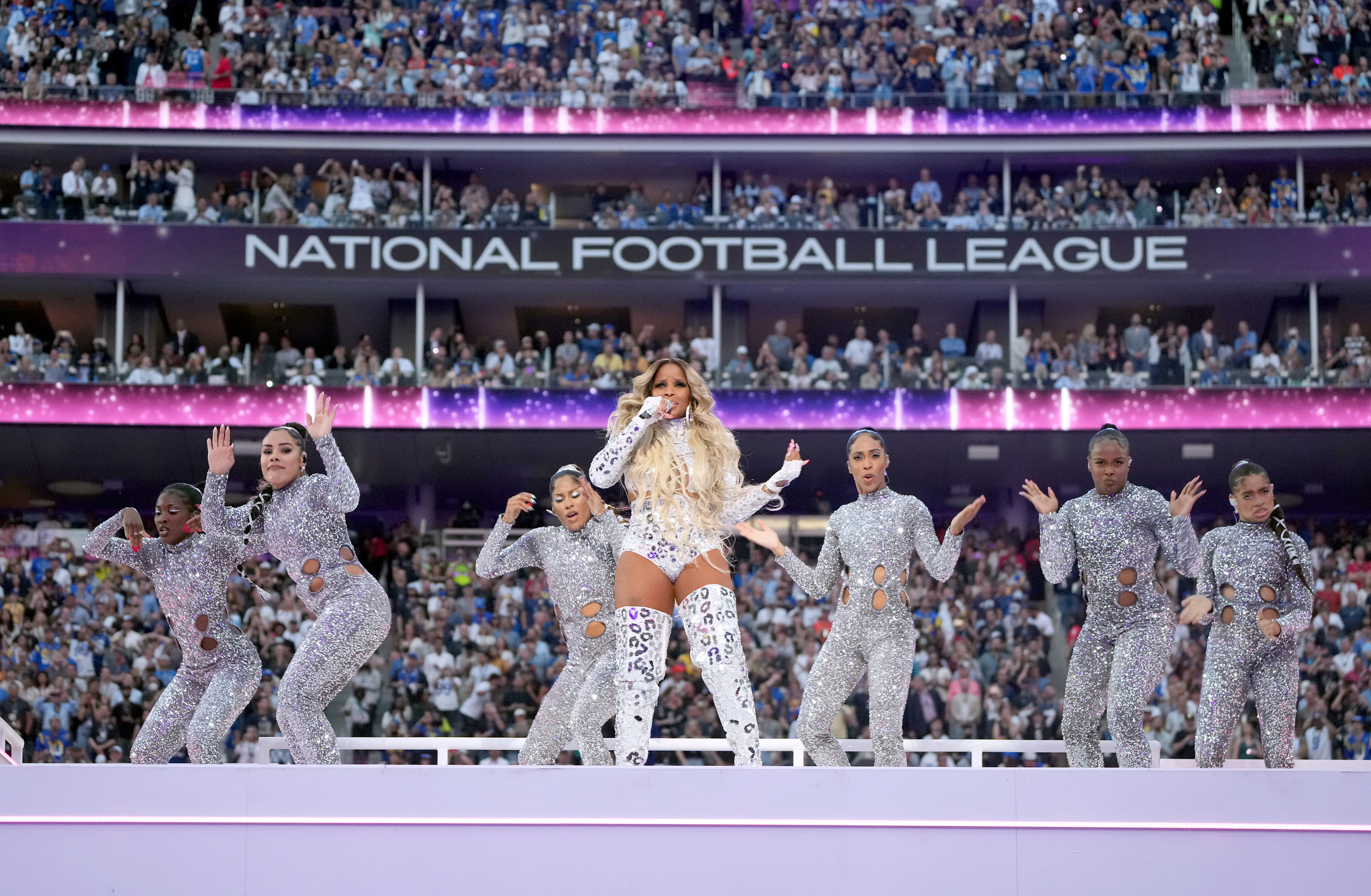 9.
And if you looked closely, you got a sneak peek in advance of who the surprise performers were:

10.
So you could have known that Anderson .Paak would be appearing before he hopped on the drums: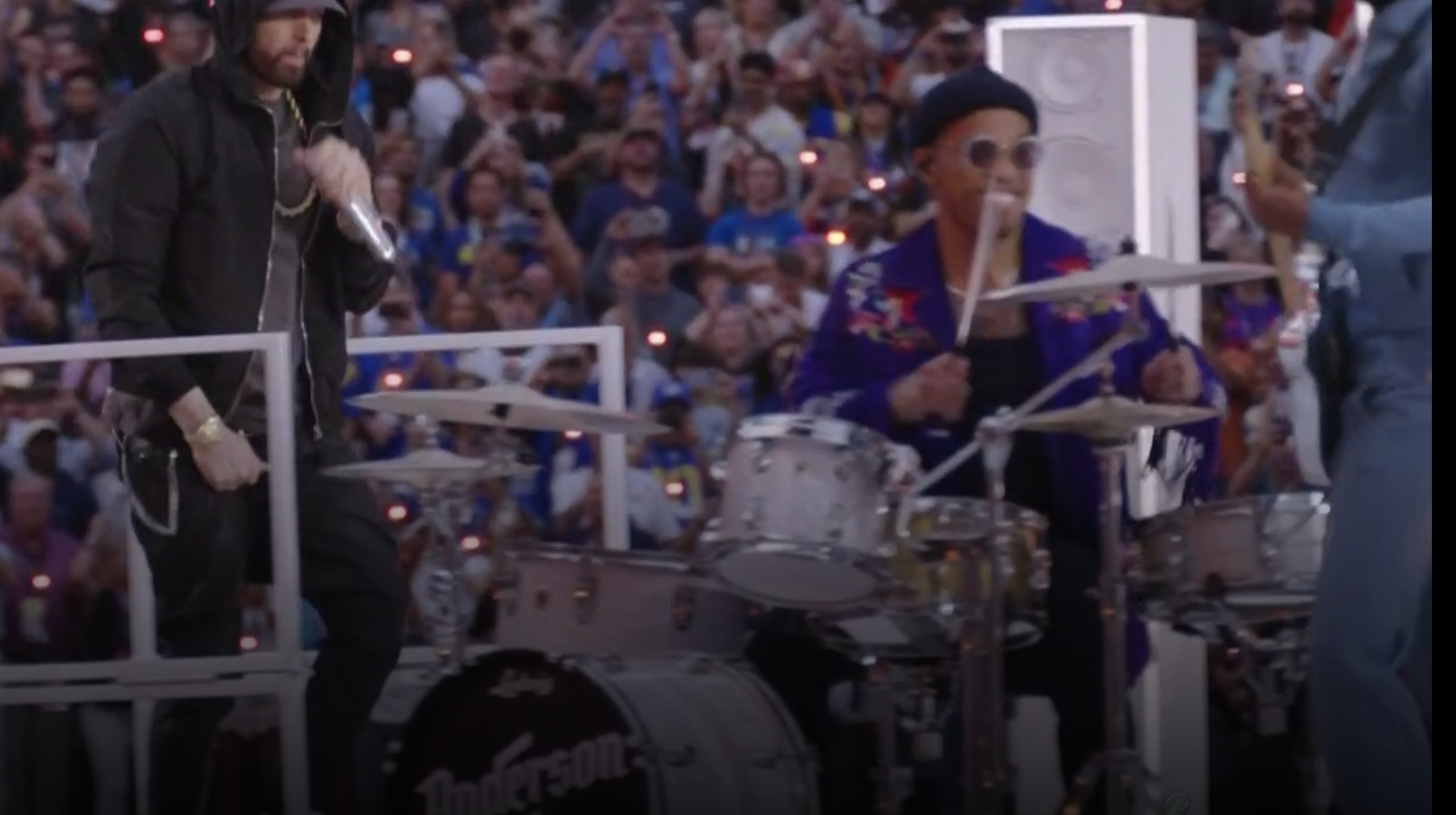 11.
Snoop Dogg's debut album, Doggystyle, could be seen in the background: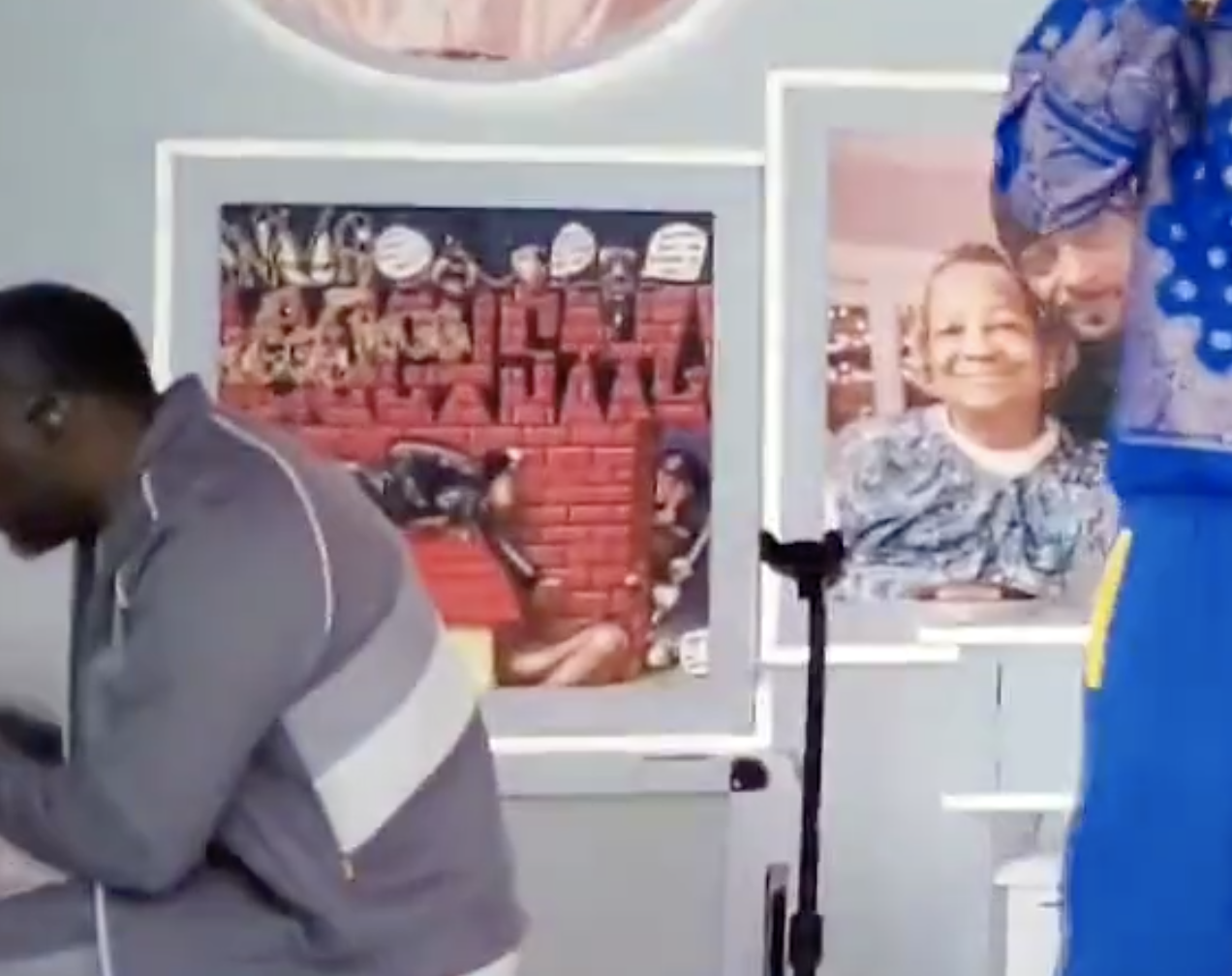 12.
The dancers during Kendrick's segment had matching dyed hair and beards: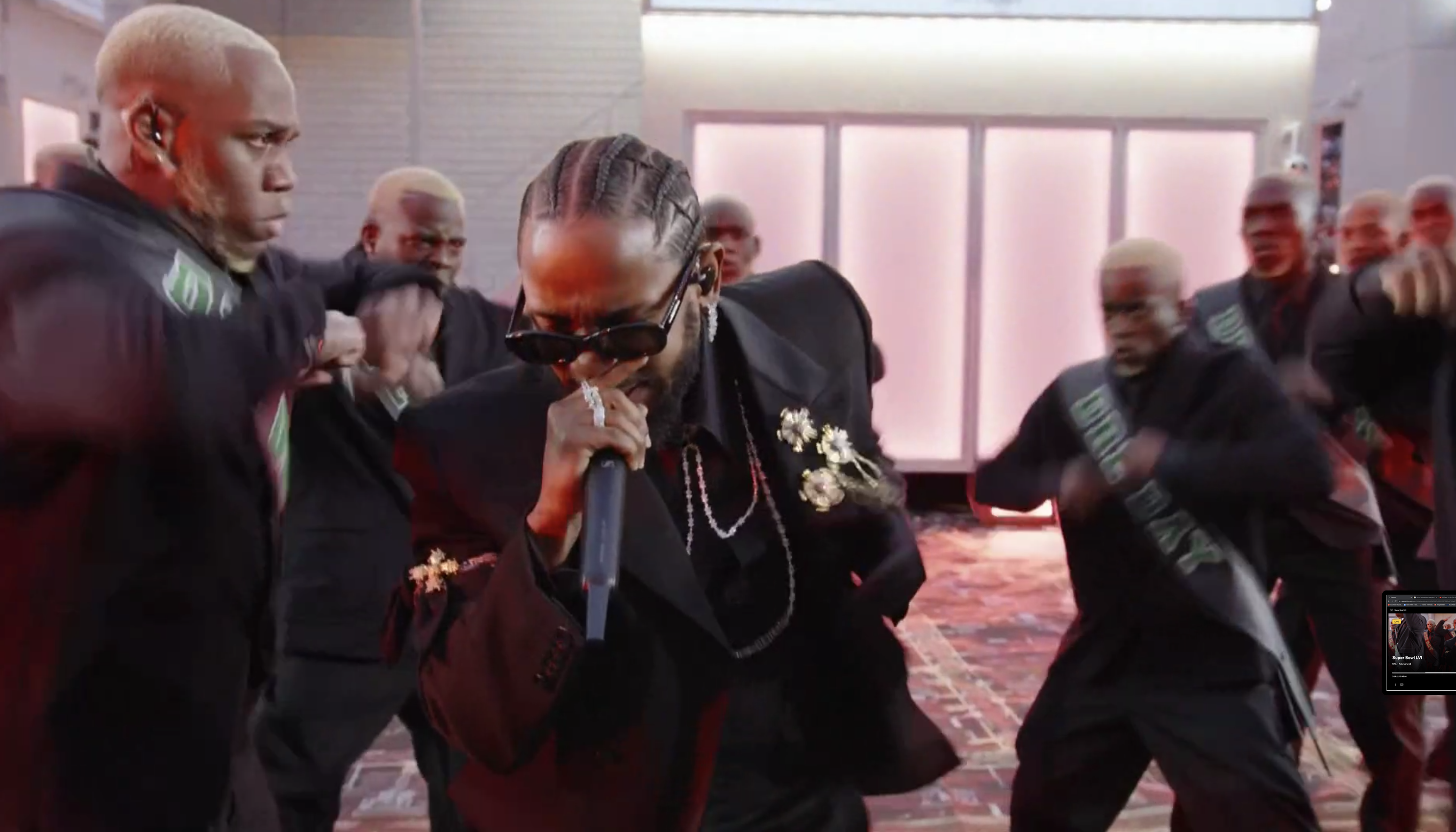 13.
And the "Dre Day" sashes and boxes were a reference to the 1993 Dr. Dre and Snoop Dogg song: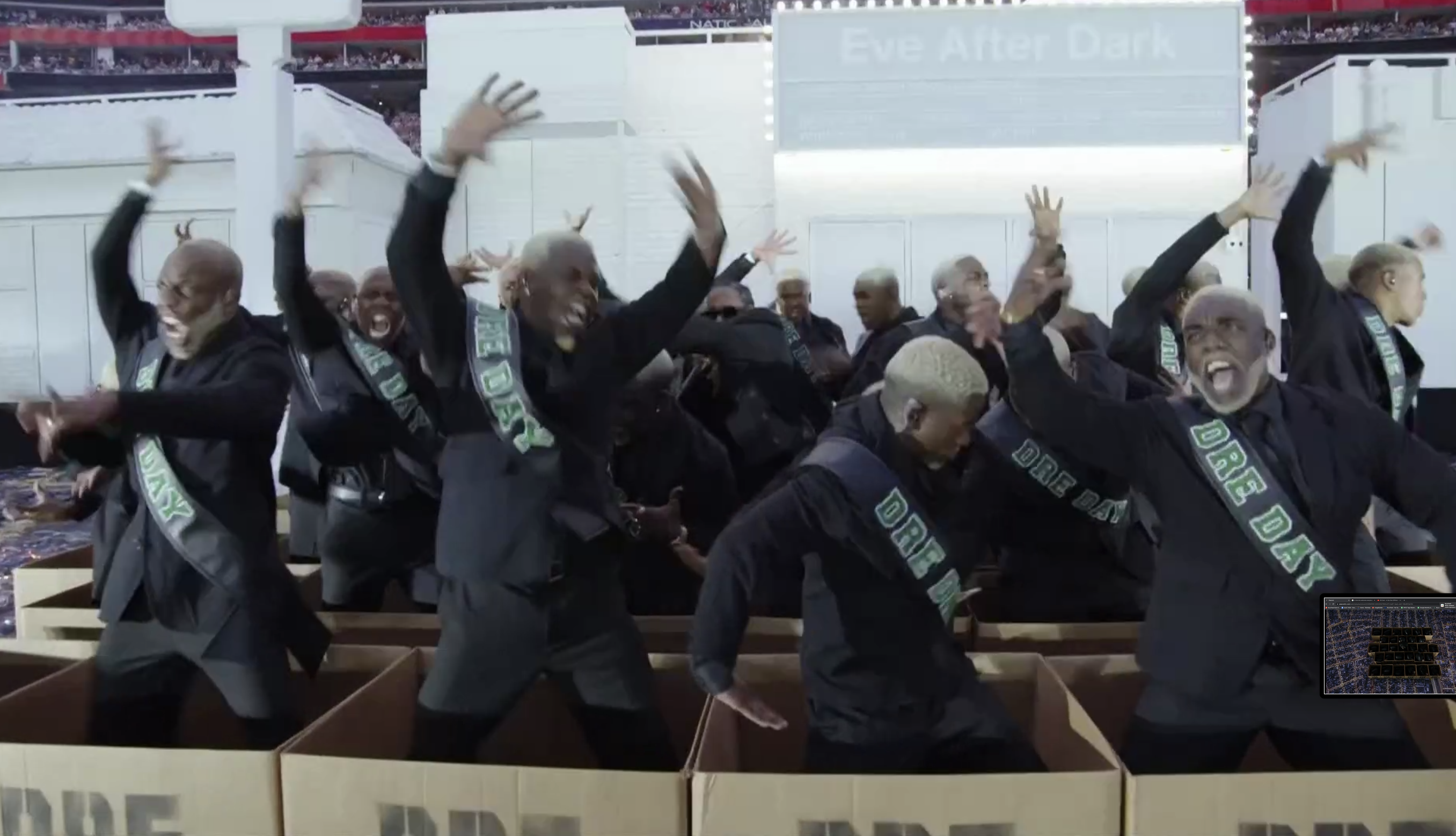 14.
50 Cent started his performance upside down, likely a reference to the "In Da Club" video:
15.
A "Compton" flag waved in the background of the final section: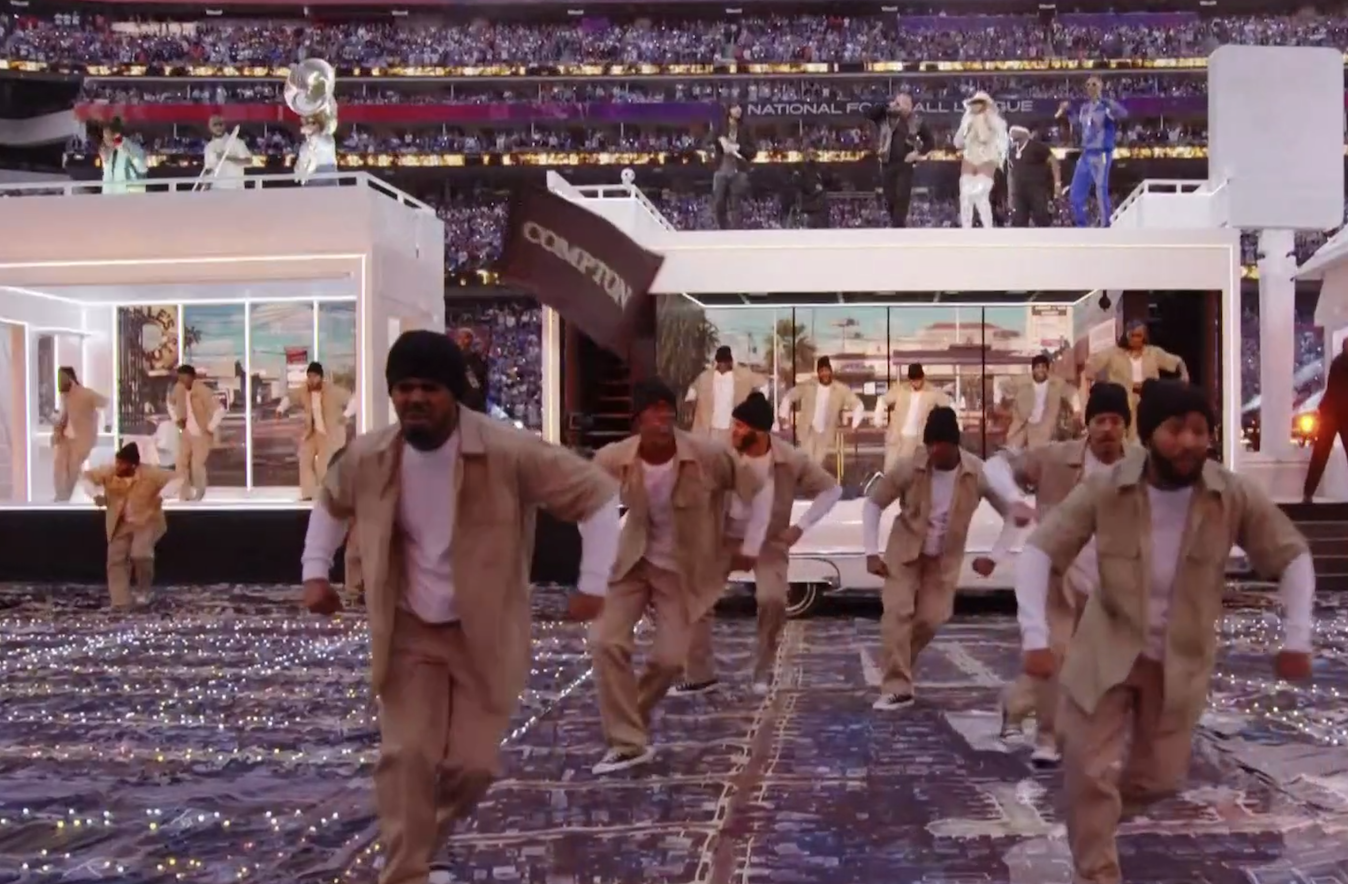 What did you think of the show? LMK in the comments!