In a series of Instagram stories, actor Ruby Rose explained why they actually left the CW series Batwoman — alleging horrifying behavior and injuries on set.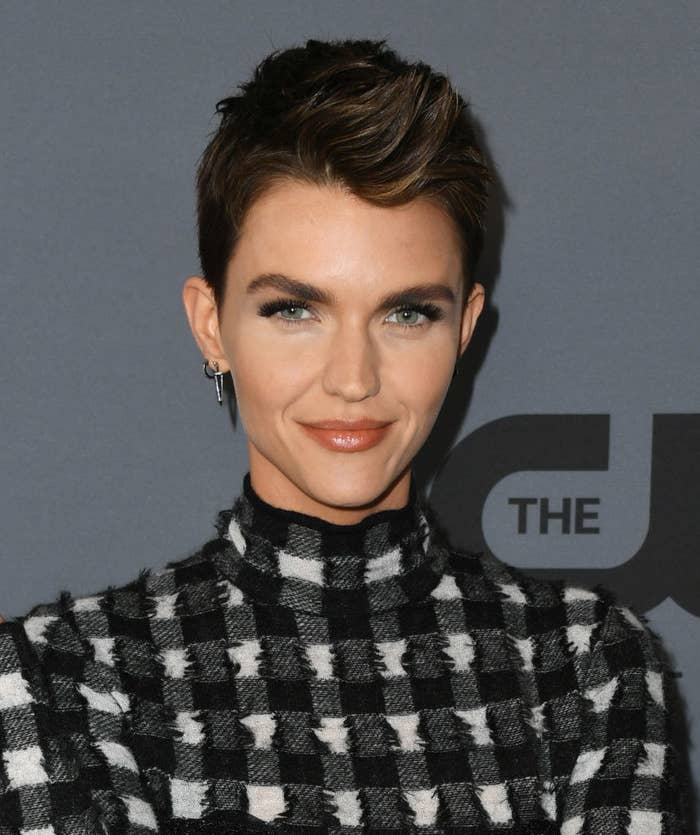 Writing on their Instagram today, Ruby wrote, "Dear CW, enough is enough. I'm going to tell the whole world what really happened on that set."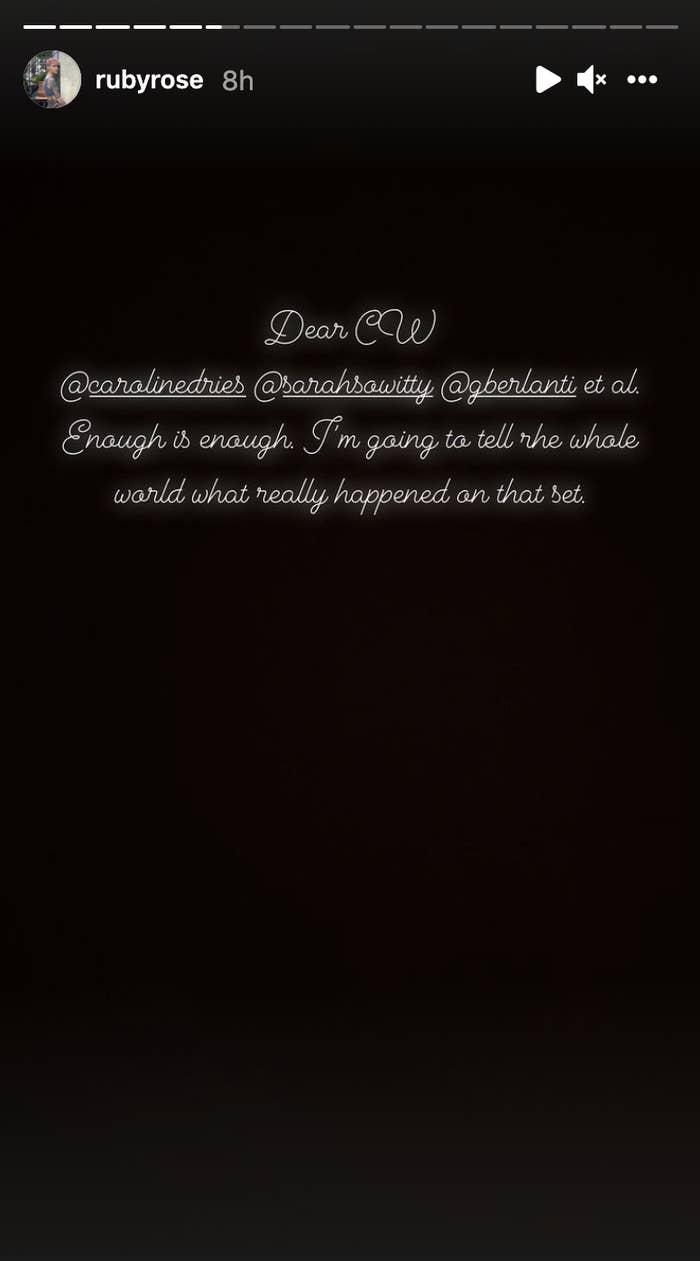 Ruby first addressed former WBTV chairman Peter Roth, saying, "Not sure if you left after getting promoted to the highest position because you just couldn't stop making young women steam your pants around your crotch — while you were still wearing said pants — or if you left after putting a private investigation on me, who you fired as soon as the report didn't fit your narrative."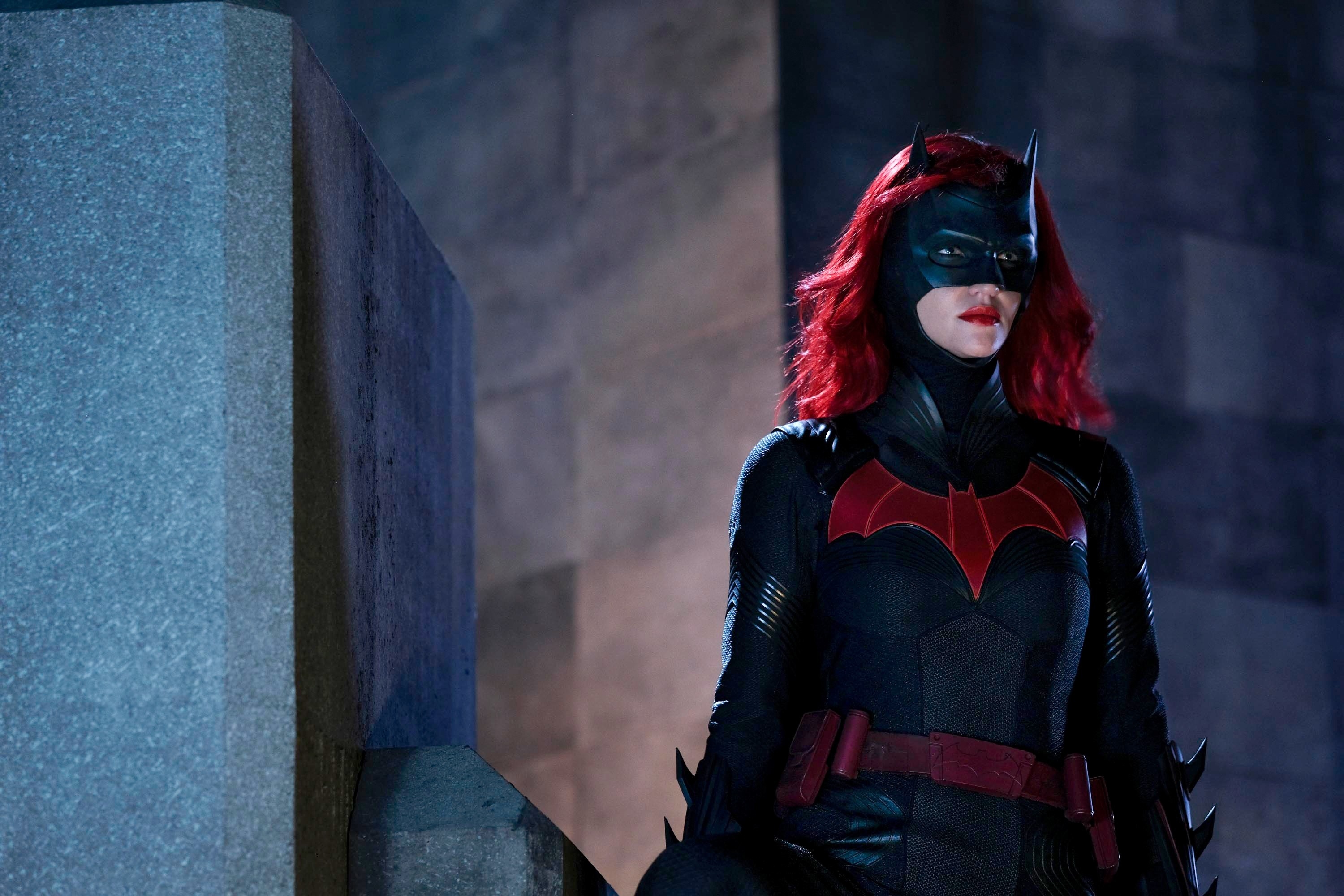 Then, Ruby shared a video of a doctor discussing their ribs and calling them "abnormal" — followed by a statement saying that Ruby was told that getting an X-ray would be disruptive to shooting.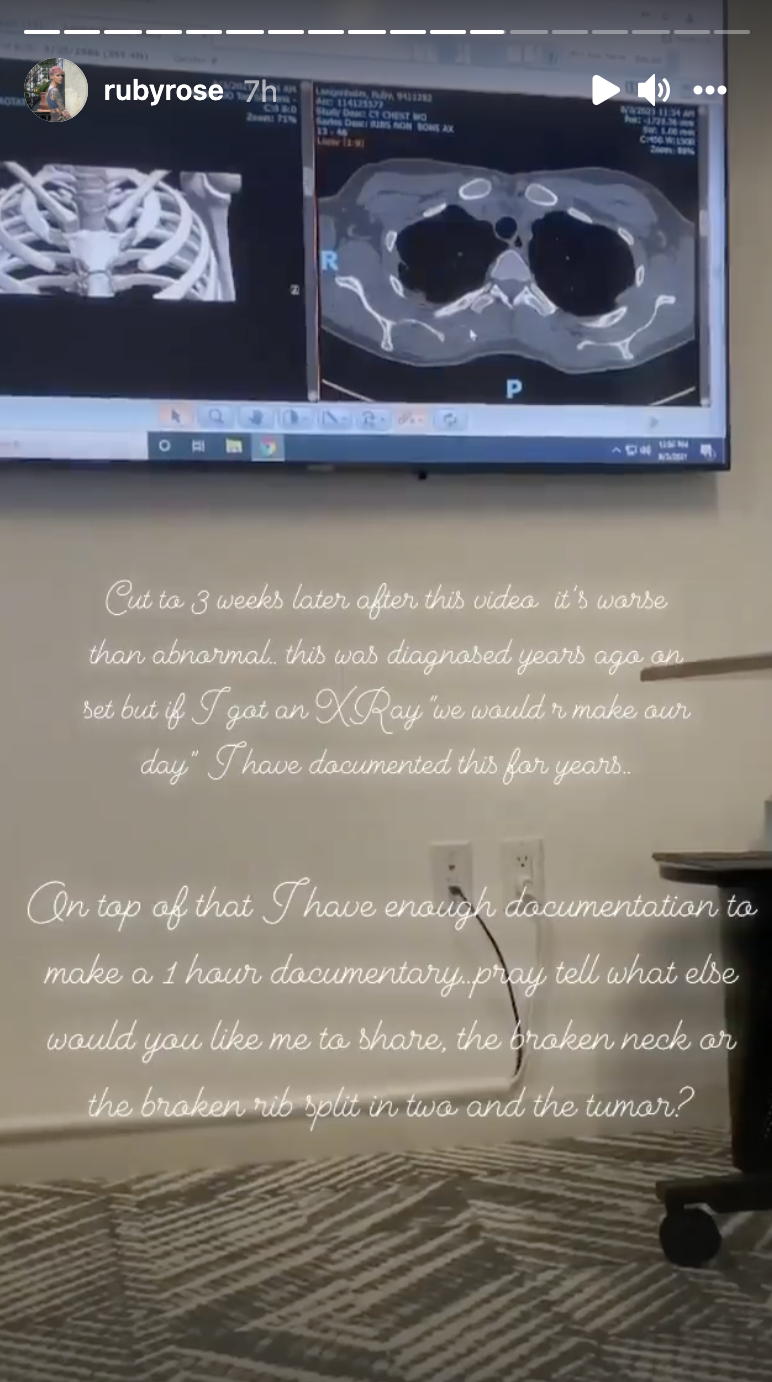 Returning to the video following her emergency spinal surgery after an on-set accident, Ruby continued, "To everyone who said I was too stiff on Batwoman — imagine going back to work 10 days after this (or the whole crew and cast would be fired and I'd let everyone down because Peter Roth said he wouldn't recast and I just lost the studio millions — by getting injured on his set)."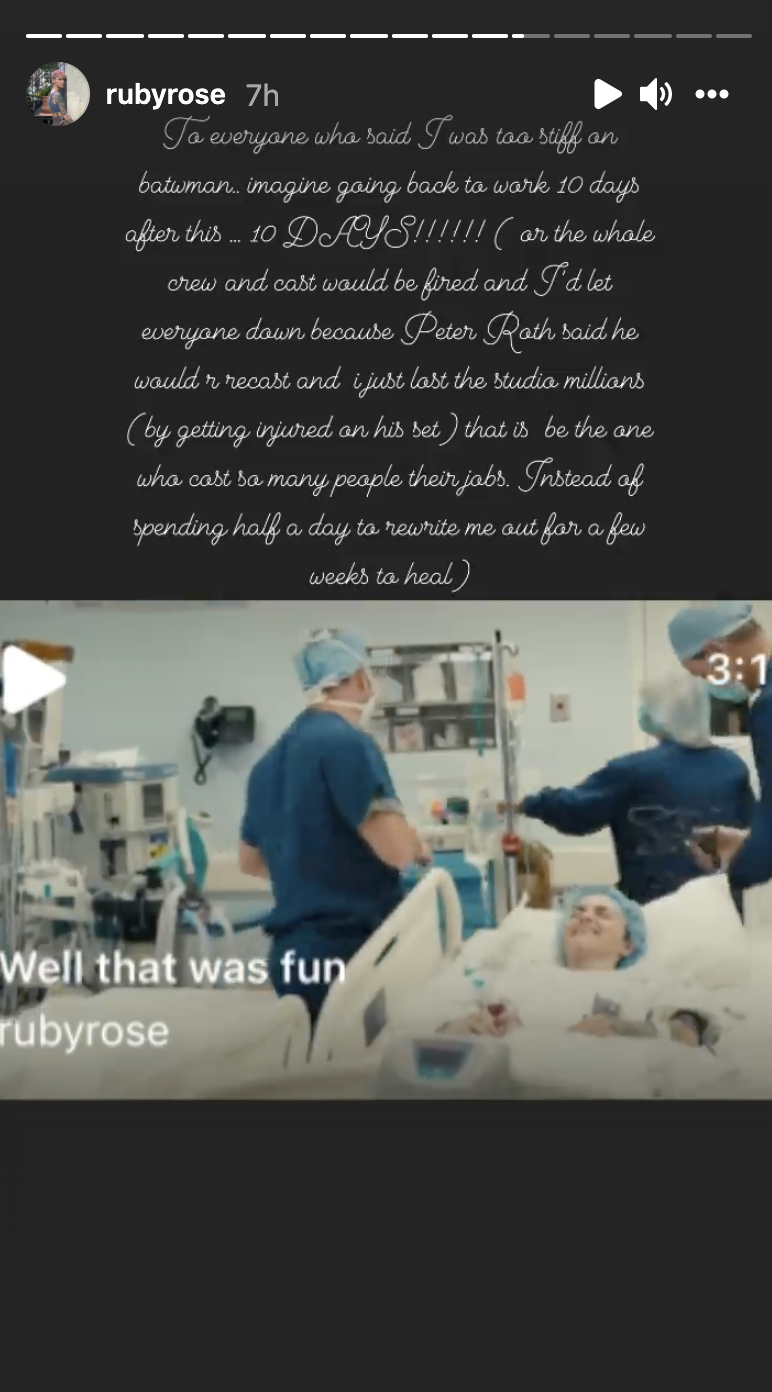 Next, Ruby addressed pulling out of two 2019 Comic-Con panels. She wrote that the decision was actually forced by people refusing to adjust her schedule, but who then insisted she make the announcement — and cover up her scar from surgery while doing so.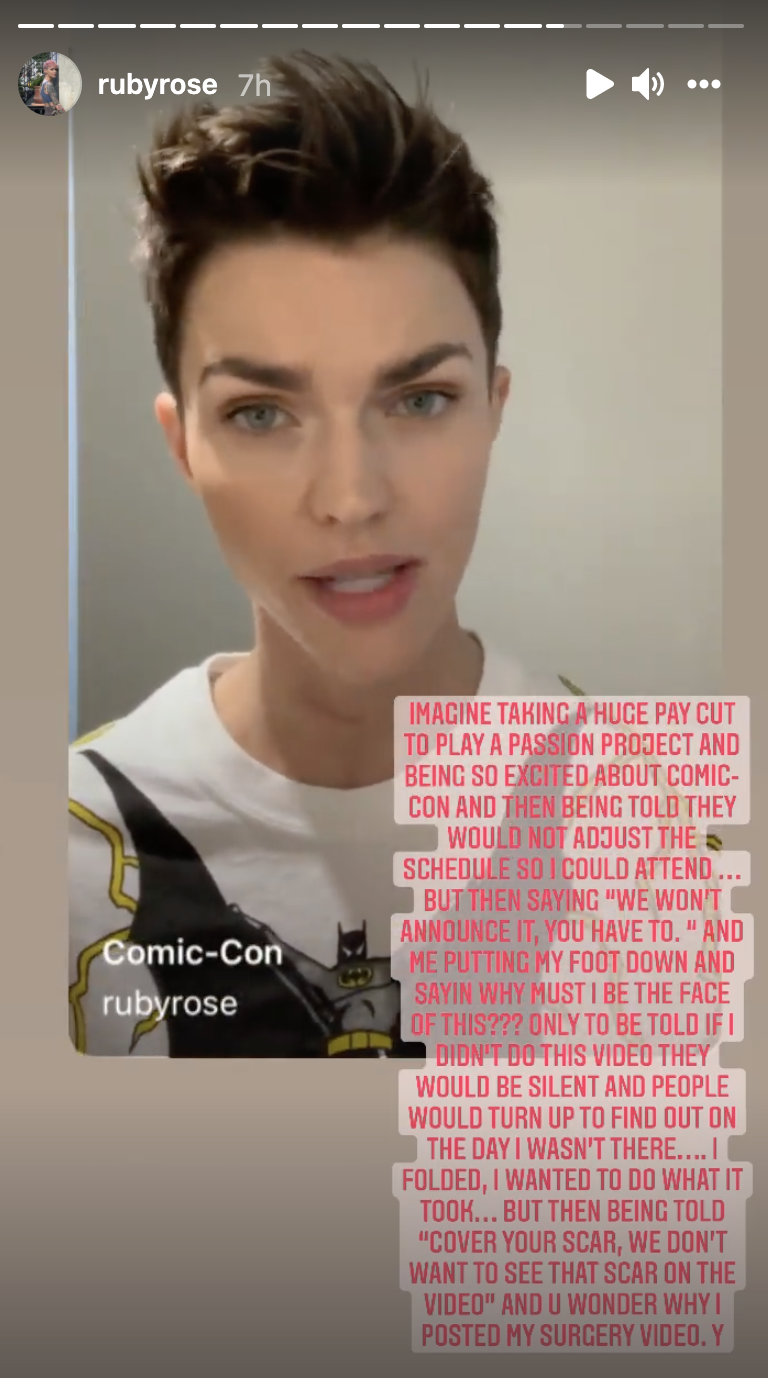 In fact, Ruby then emphasized that they did not quit the show, before describing a series of other alleged incidents that happened on set — including a crew member who received third-degree burns "and we were given no therapy after witnessing the skin fall off his face," a sex scene they had to do immediately after, a woman "left quadriplegic," and Ruby themself being cut close enough to the eye to risk blindness.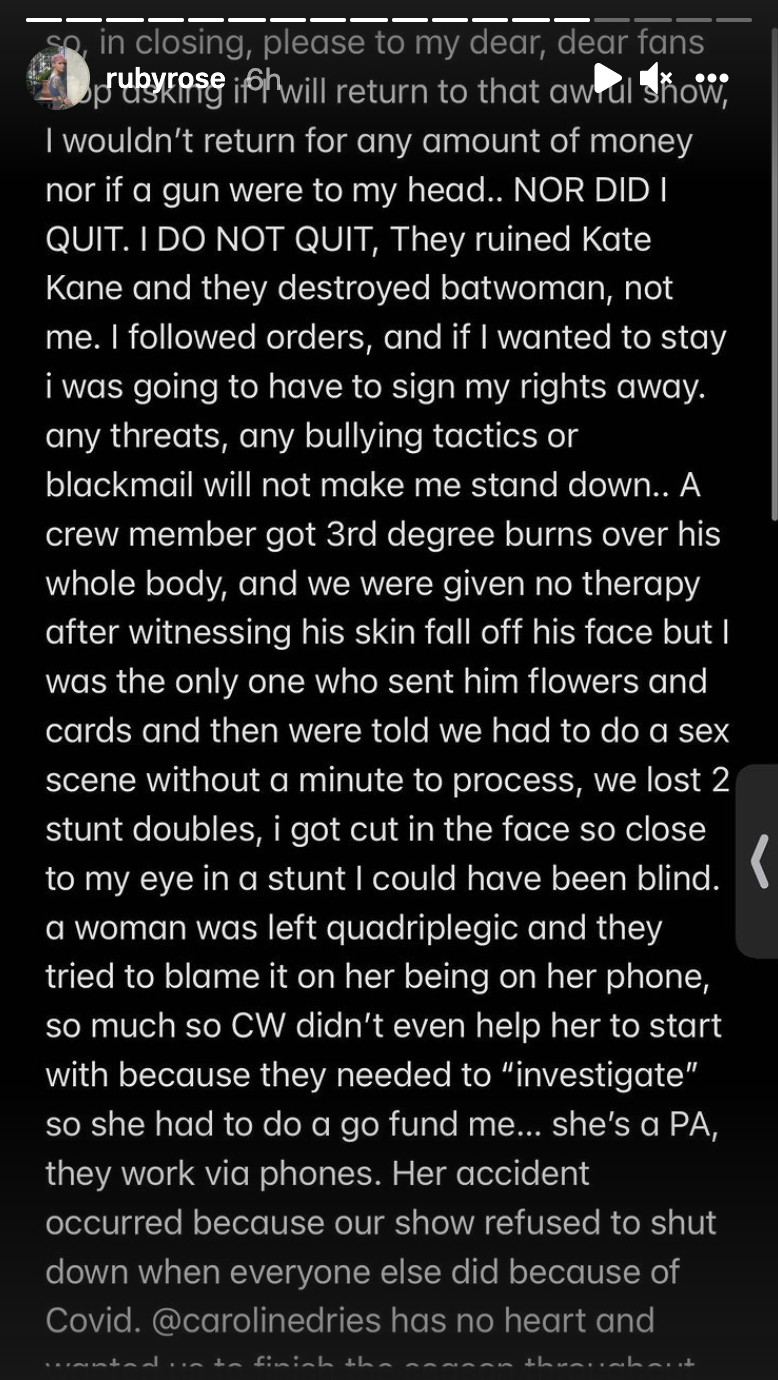 The note then turns to showrunner Caroline Dries, who Ruby alleges would only visit the set around four times a year — and refused to shut down production during the initial COVID outbreak.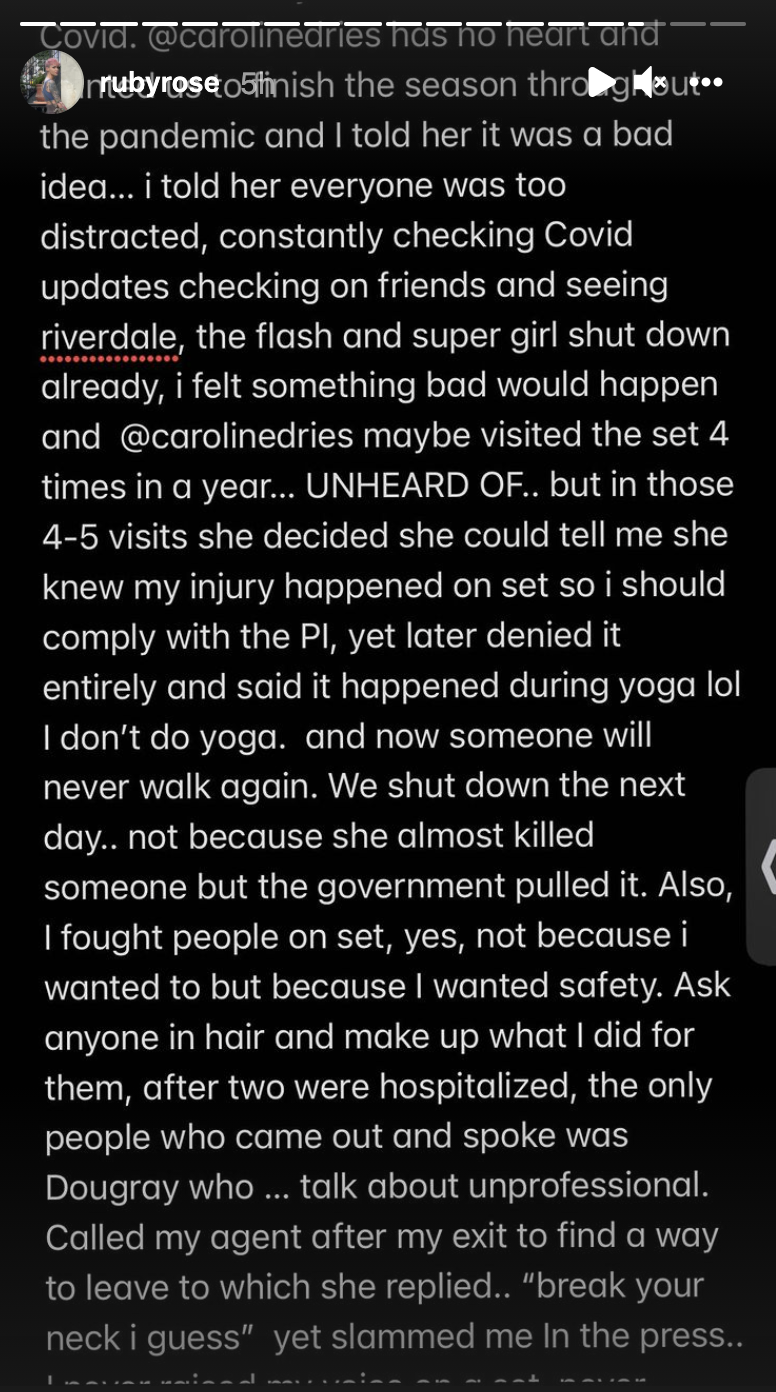 The note also addresses Ruby's costar Dougray Scott, who Ruby says, "Hurt a female stunt double, he yelled like a little bitch at women, and was a nightmare. He left when he wanted, and arrived when he wanted, and abused women."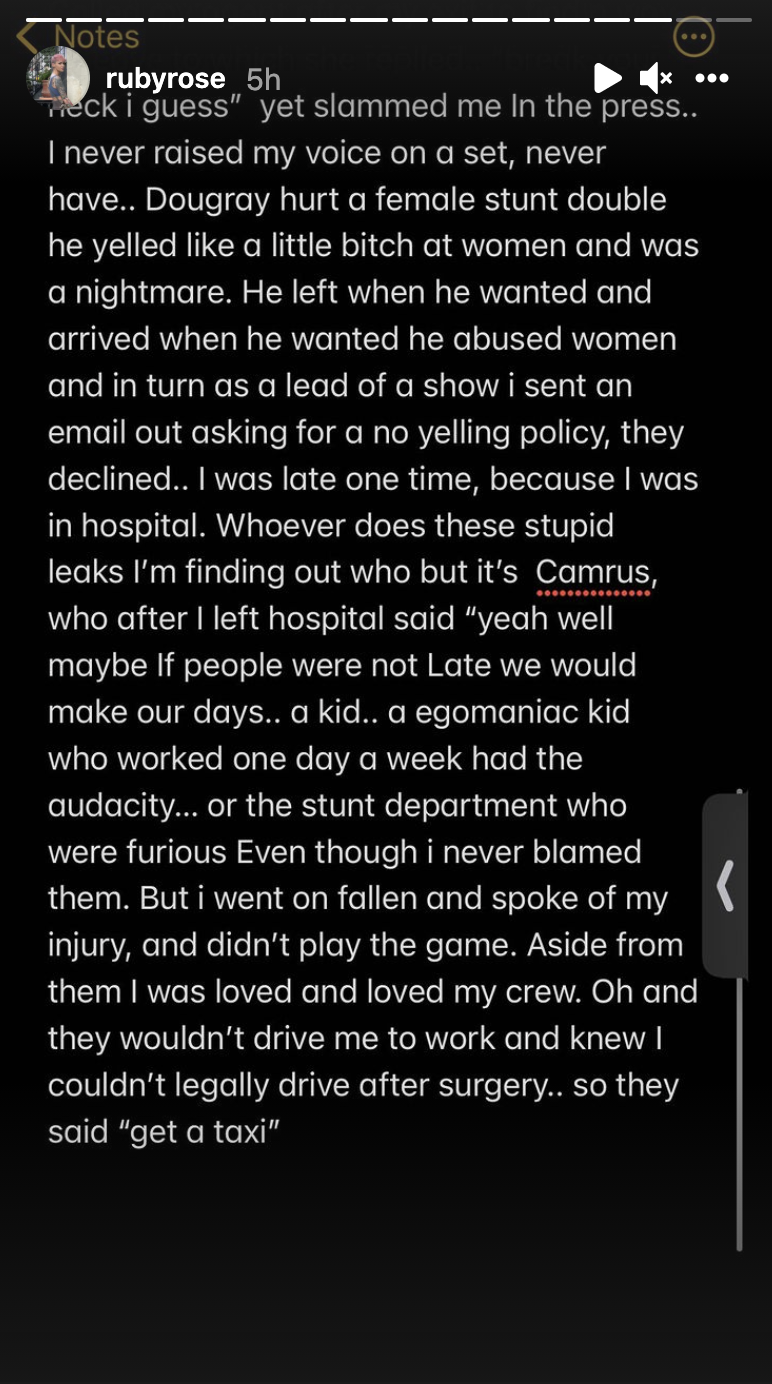 The stories finish with an image of Ruby's spine, captioned, "And for those who thought aw, injuries."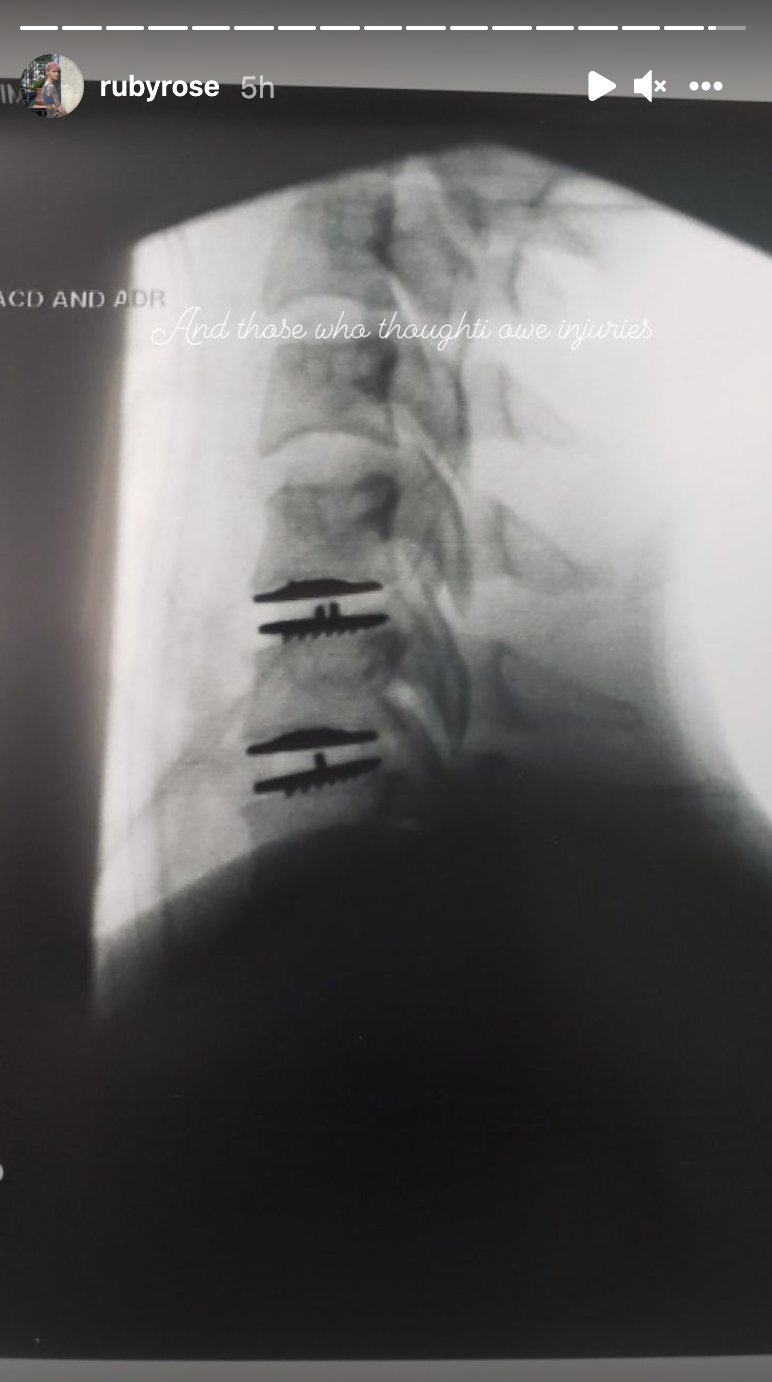 We'll keep you posted if the CW responds to Ruby's statements.
UPDATE Warner Bros. Television Group gave BuzzFeed the following statement:
Despite the revisionist history that Ruby Rose is now sharing online aimed at the producers, the cast and crew, the network, and the Studio, the truth is that Warner Bros. Television had decided not to exercise its option to engage Ruby for season two of BATWOMAN based on multiple complaints about workplace behavior that were extensively reviewed and handled privately out of respect for all concerned.