Rihanna Gave A Classic Rihanna Response To Being Asked If She's Engaged
"This old ring?"
Rihanna was asked whether she's engaged after being spotted with a massive ring on, you know, her ring finger.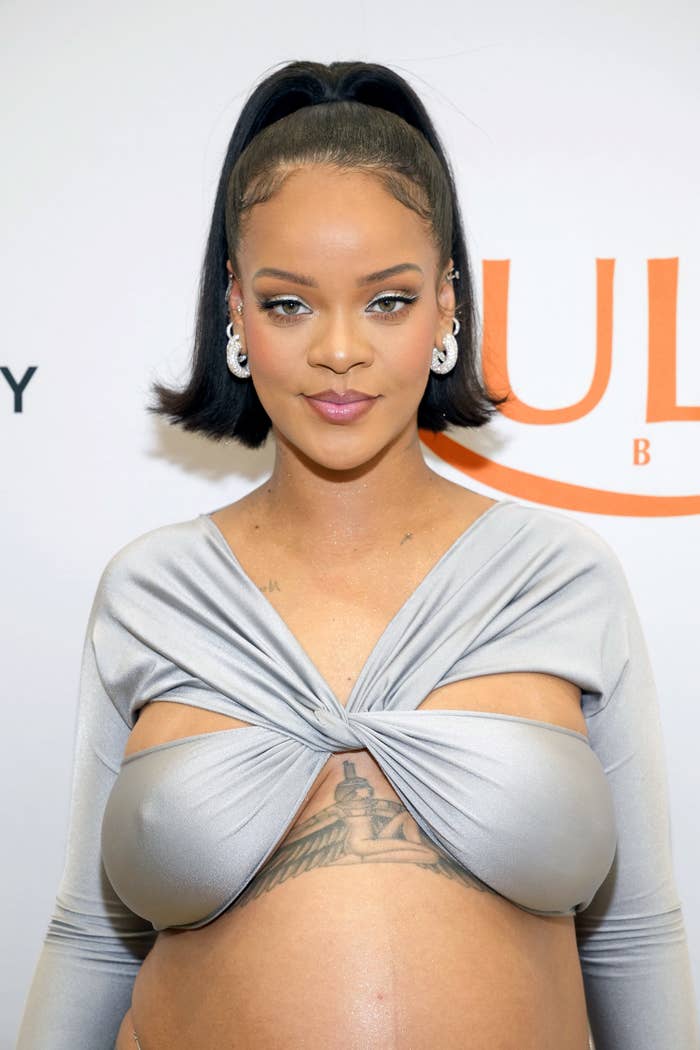 As you're likely very aware, Rihanna is currently expecting her first child with A$AP Rocky. The couple first started dating in November 2020 after being friends for a couple of years, with A$AP calling her "the one" in an interview last year.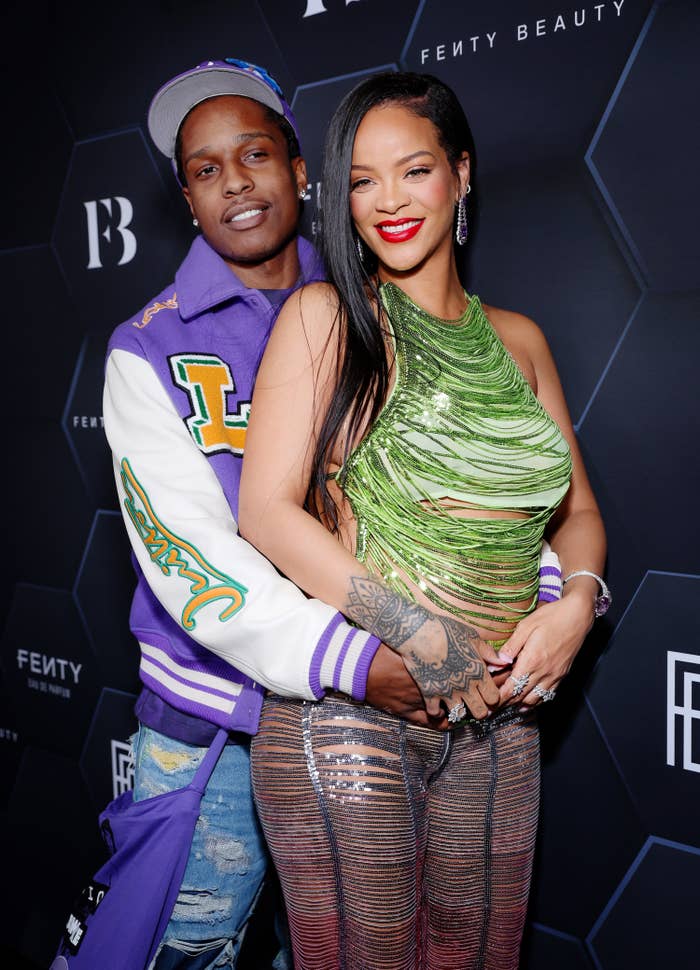 Well, rumors began to fly that the two were engaged after Rihanna was spotted wearing a diamond ring on ~that~ finger while shopping a few days ago.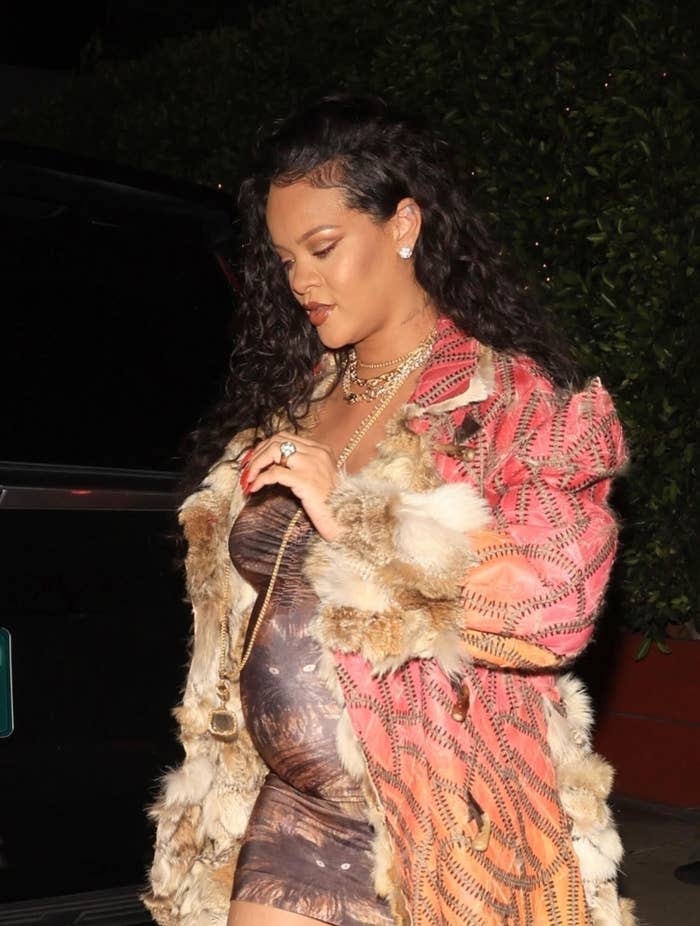 So, when out in LA and wearing the ring on her ring finger once more, Rihanna was asked by a paparazzo whether she's actually engaged — to which RiRi laughed and replied, "This old ring?"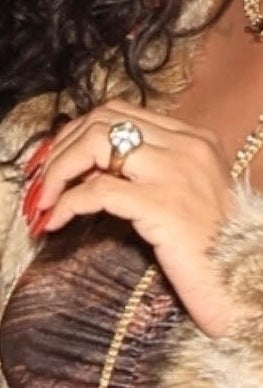 "Yes, come on," the cameraman replies, to which Rihanna responds, "You come on!"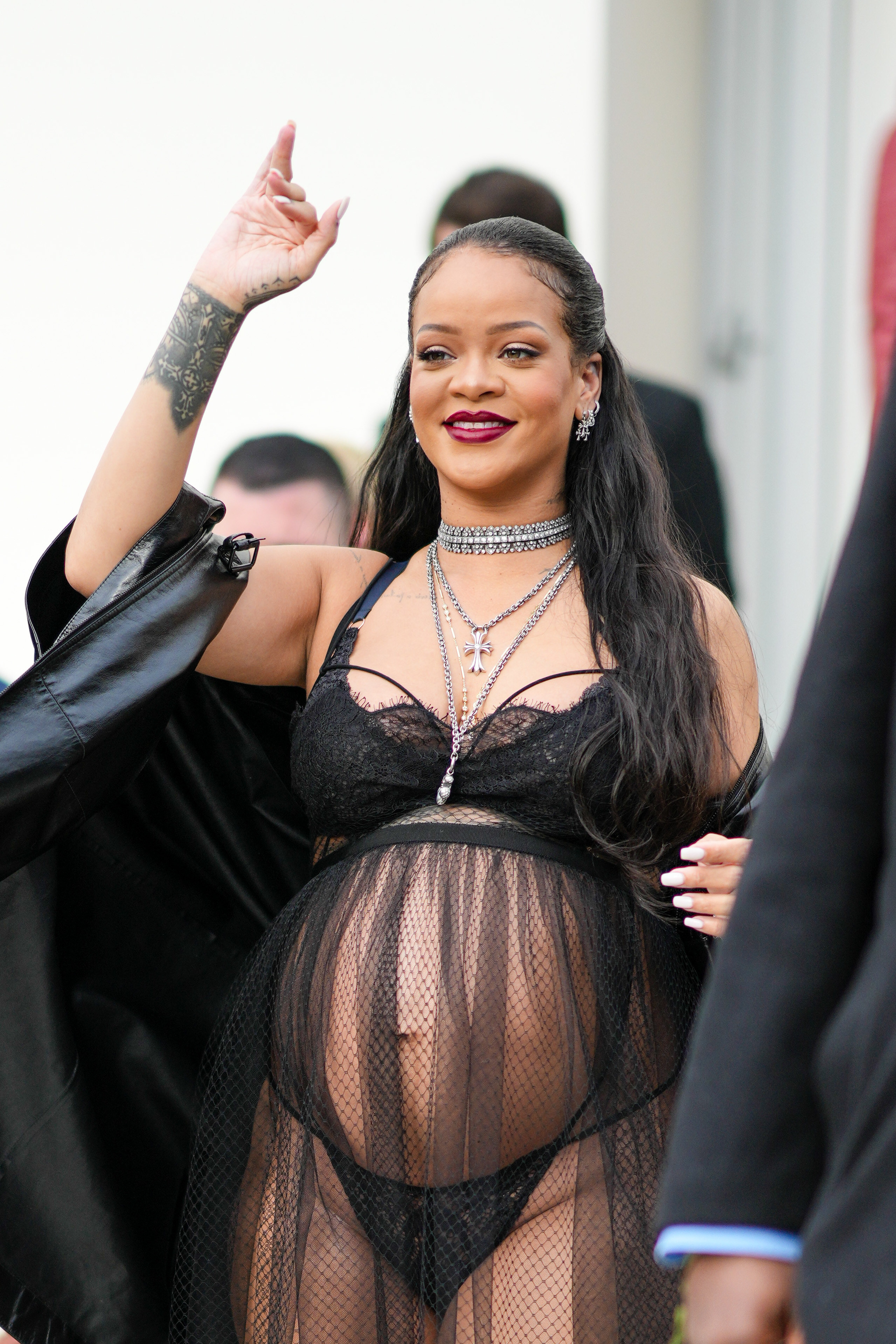 To be fair, this isn't the first time Rihanna has worn said ring — she's actually wearing it on her middle finger in her pregnancy reveal photo shoot. In fact, she seems to have first been spotted with it while shooting a video with A$AP back in June.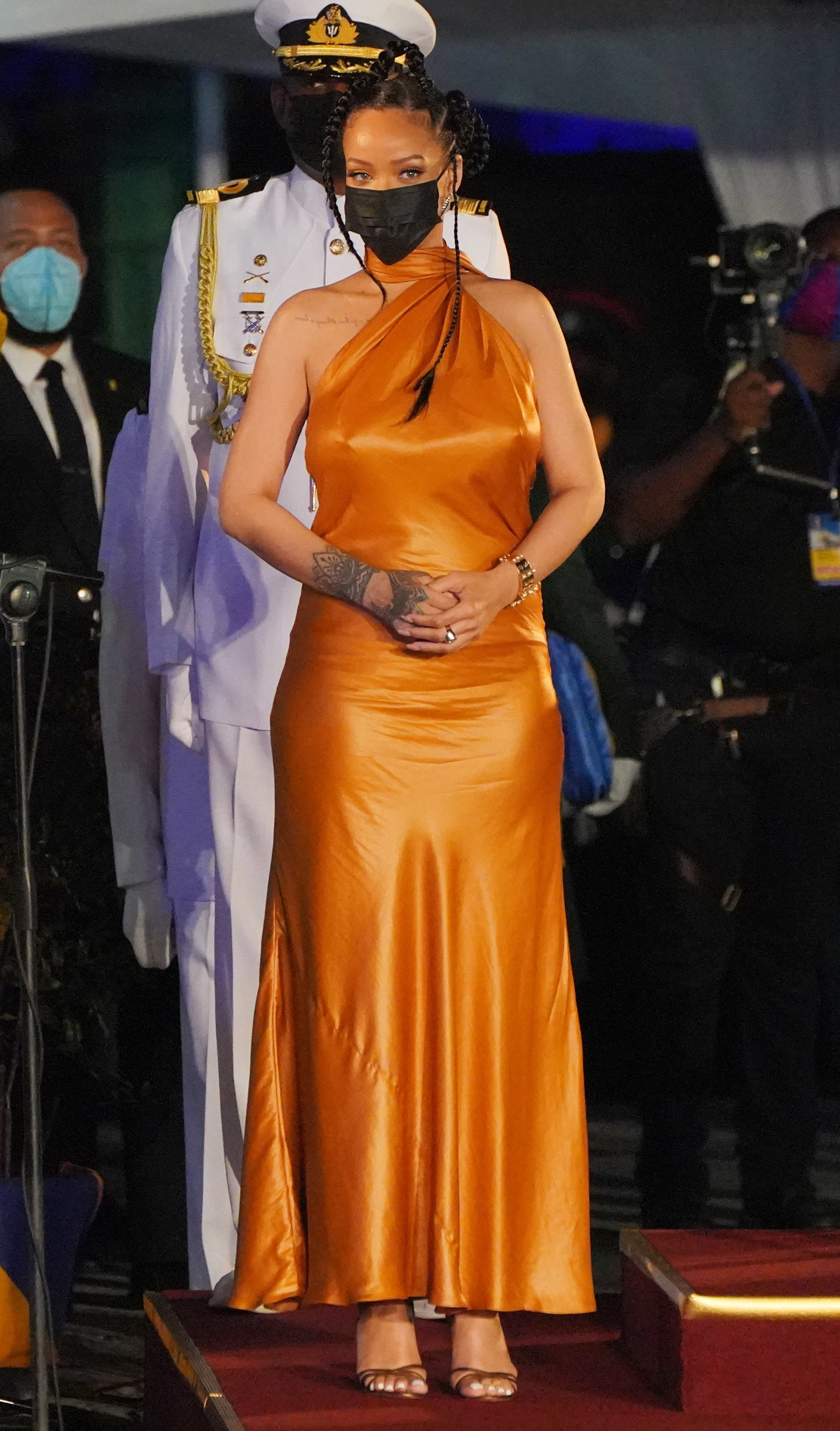 So, Rihanna may or may not be engaged! We shall see!