When I say the words "Pizza" and "Hut," what comes to mind?
Perhaps it's late-night orders of extremely cheesy pizzas that you don't quite recall in the morning? Or moments of solemn regret after convincing yourself that you can handle another over-stuffed stuffed crust?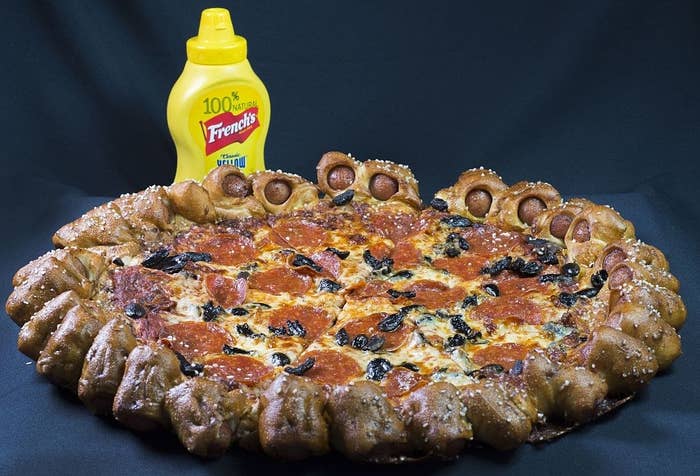 Or maybe it's haughty derision as you scoff at the mere notion that an evening at a local Hut may well be the finest culinary experience for a young mind?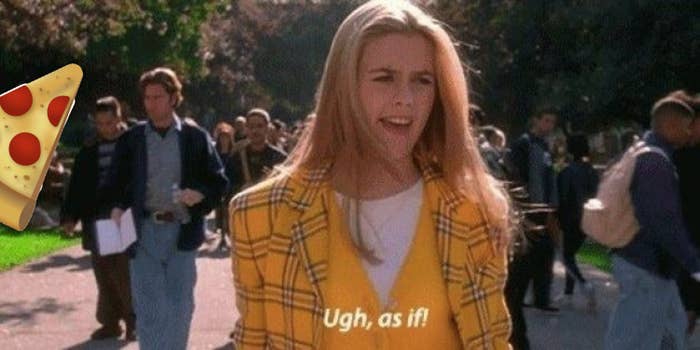 What if I was to tell you, as @Super70sSports pointed out on Twitter, that Pizza Hut in the '90s was a wholly different experience? Nay, that the Hut of decades past was a treat, an honor, an art form unto itself?
If the glorious image of a panned pizza isn't enough, here's a series of tweets about old-school Pizza Hut that will either make you very nostalgic or say, "Pizza Hut used to be like what????"
1.
Firstly, the IRL Hut of the '90s was an entirely different restaurant:
2.
Lit with the soft glow from branded stained glass lamps — lest you forget that this was a classy establishment:
3.
Complete with checkerboard tablecloths, like every homely Italian restaurant:
4.
And a salad bar, because even the Hut respected vegetables:
5.
Should you be parched from all the pizza, a specific red cup had your back:
6.
Indeed, there was a certain magic to those cups:
7.
And this was not the limit of Pizza Hut's good in society — the company even encouraged children to read:
8.
For who among us would not be tempted to read more in exchange for glorious free pizza?
9.
The economic value of Pizza Hut knew no bounds:
10.
A dinner and a movie paled in comparison to the endless adventure offered in a single Pizza Hut:
11.
Alas, it appears that this version of Pizza Hut may well be a bygone relic that only previous generations may hold dear:
12.
But, it will always have a special place in some hearts:
In short: