Paul Rudd Is In A Face Mask PSA Geared At Millennials And I'd Be Lying If I Said I Wasn't Into It
"Masks? They're totally beast!"
Me: I hate it when stuff is, like, too obviously geared toward a certain generation. I'm not that predictable, you know. I'm a mystery, an enigma!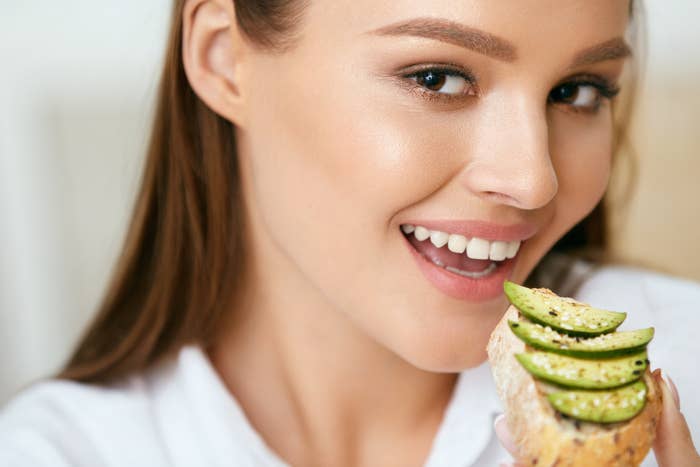 Also me: *Sees Paul Rudd in a face mask PSA for millennials and immediately loves it.*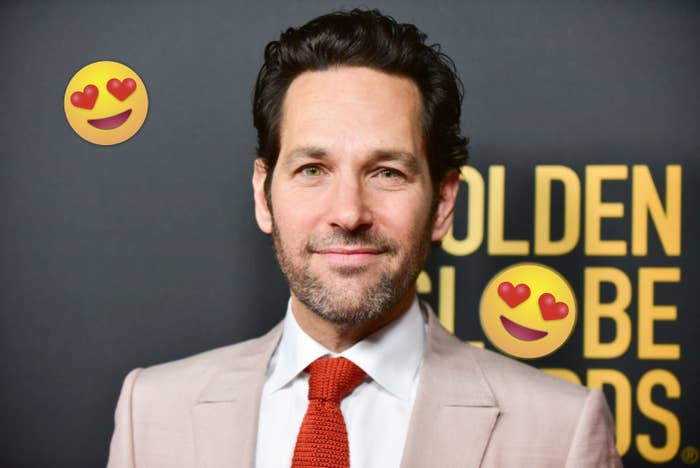 Paul teamed up with First We Feast for the new video, and it's honestly a delight:
There's a reference to Paul being 26, because who even knows at this point: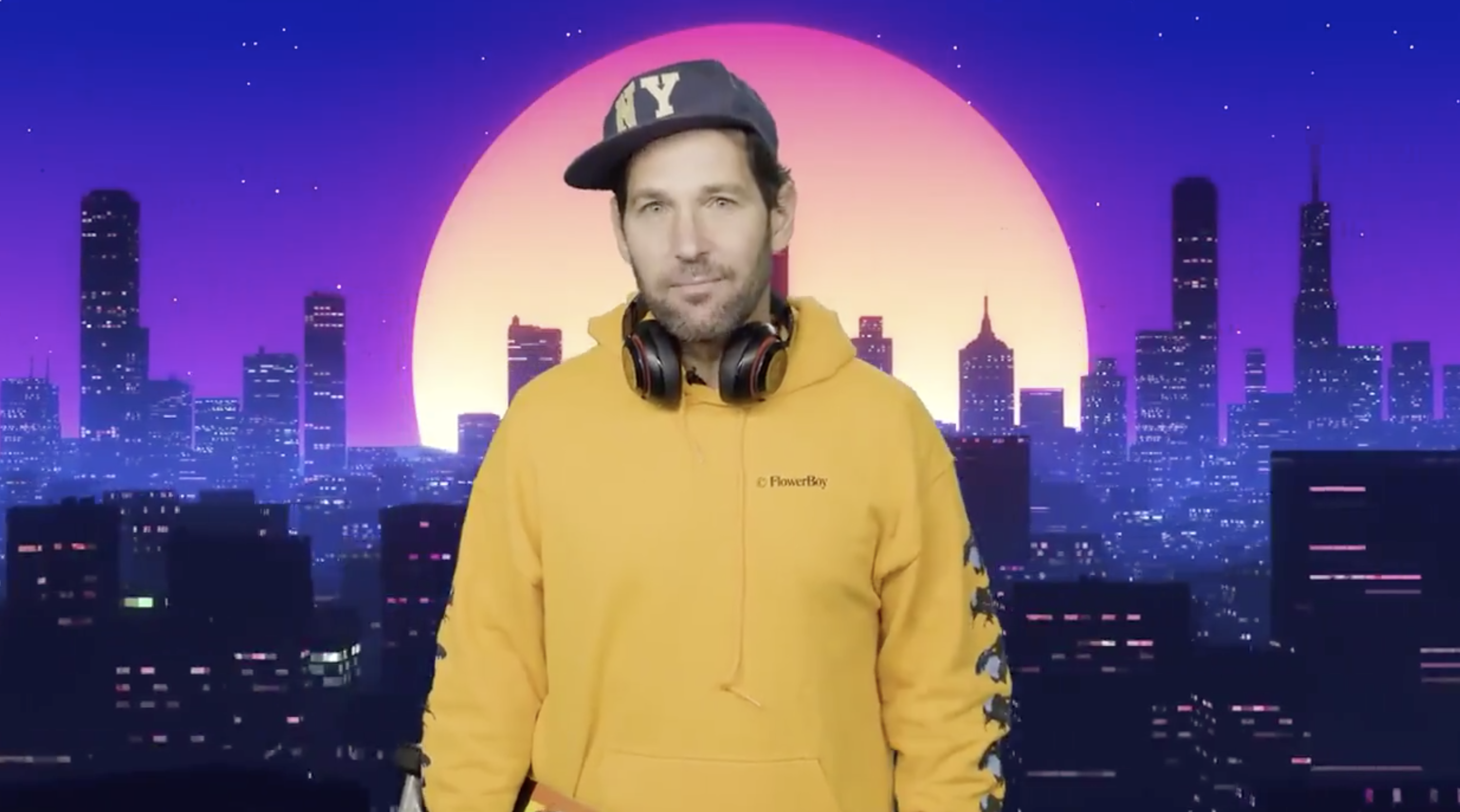 There's lots of hip slang for us fellow youths, like "cap," "fam," and "beast."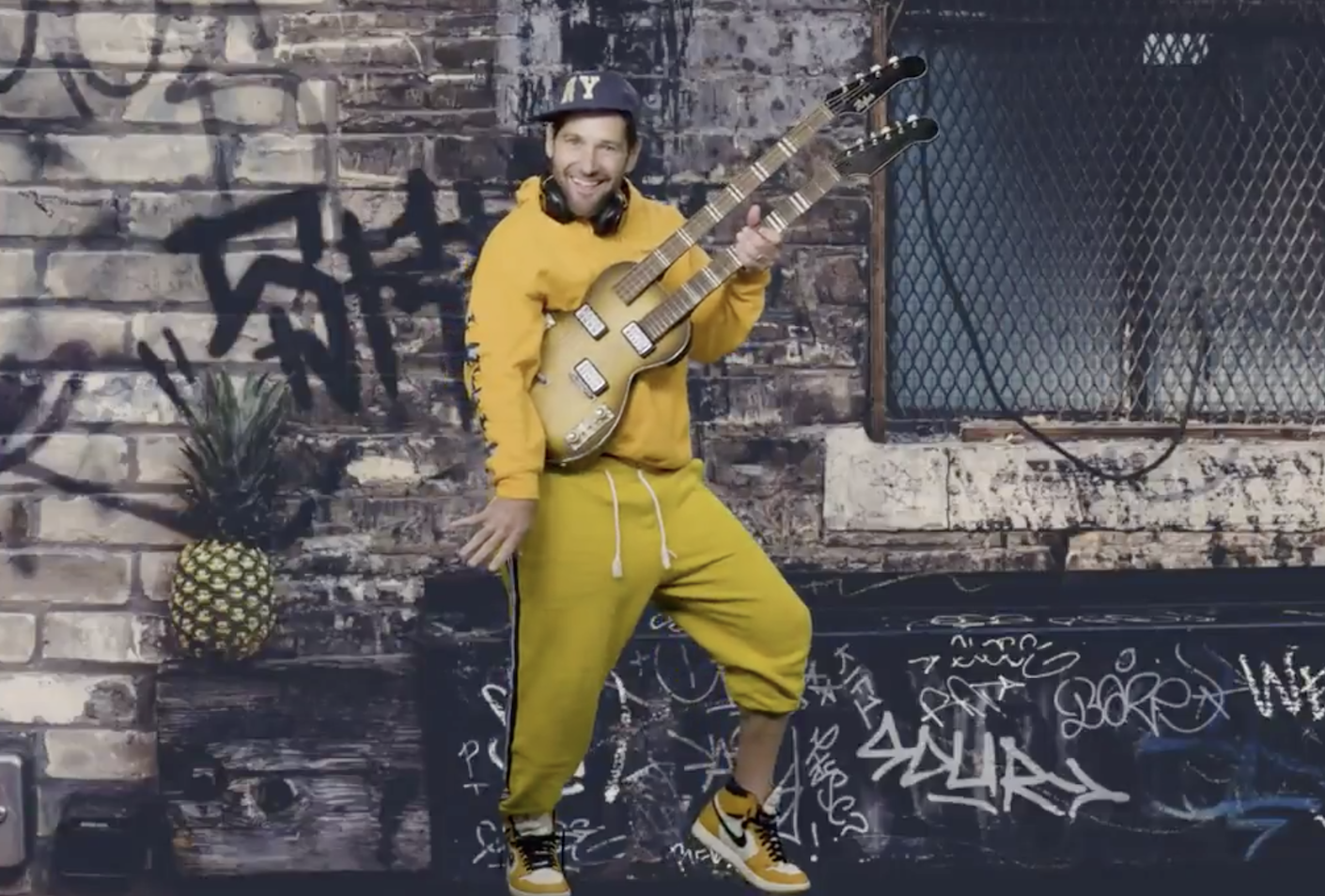 And there's even a reference to Paul's previous foray with First We Feast — his highly memed Hot Ones episode.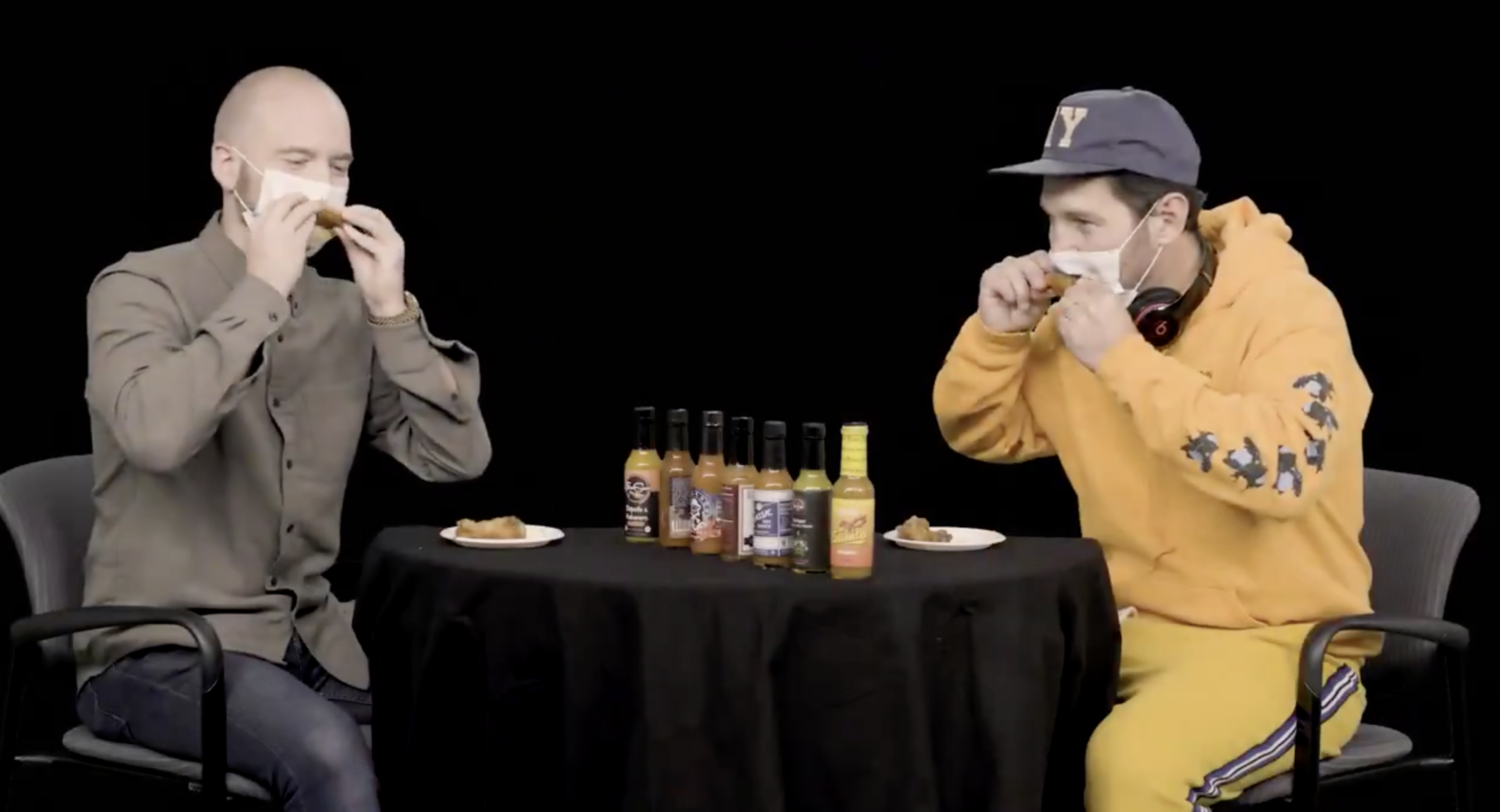 But really, at the heart of it is the important message that wearing a face mask can help keep people safe.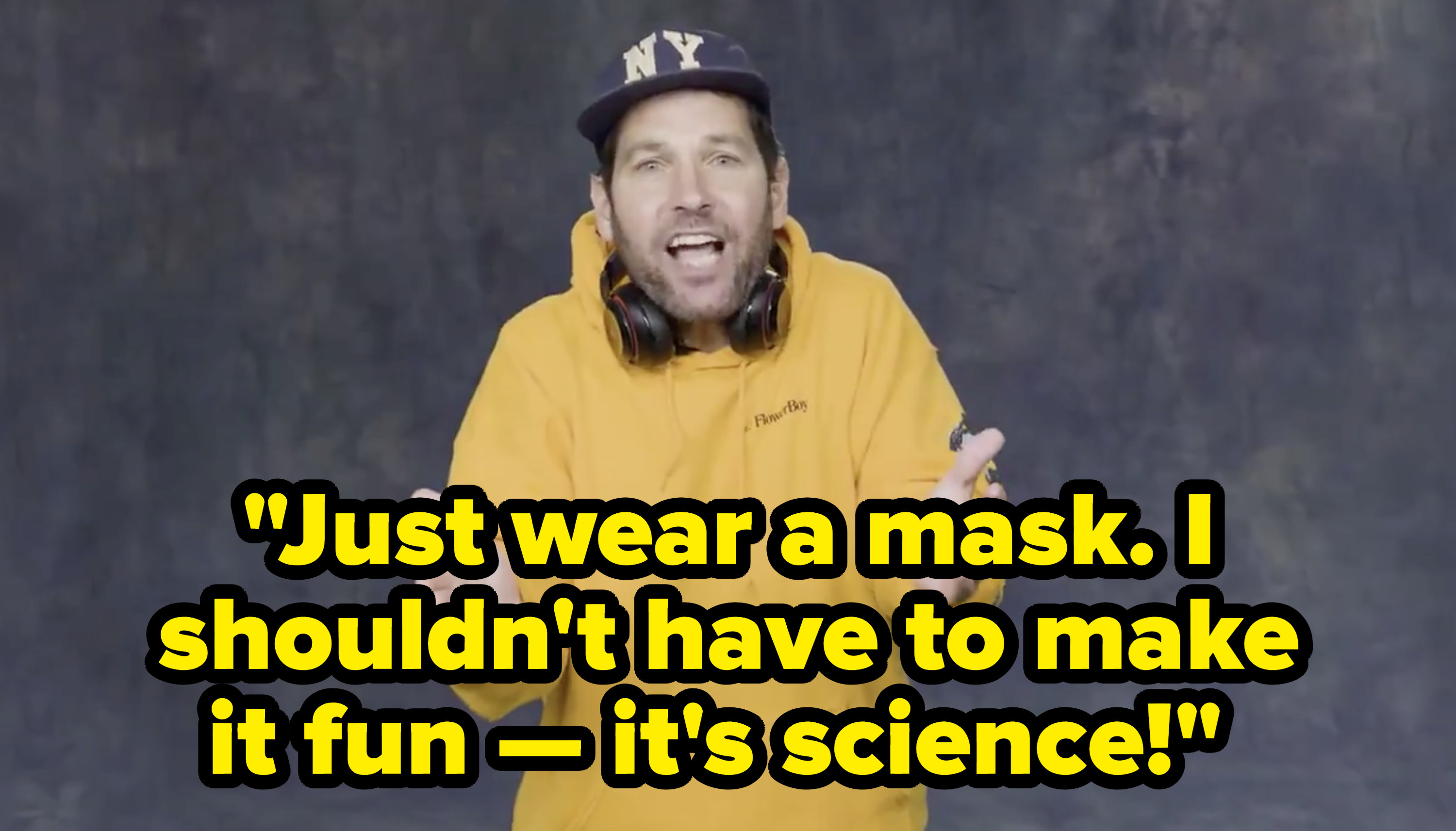 So, in short: