Because there were a LOT of looks, you might have missed a couple of things. No problem! Here are some tiny details from the red carpet this year:
2.
And her hood was a shoutout to her Oscar-nominated song, "Fight for You."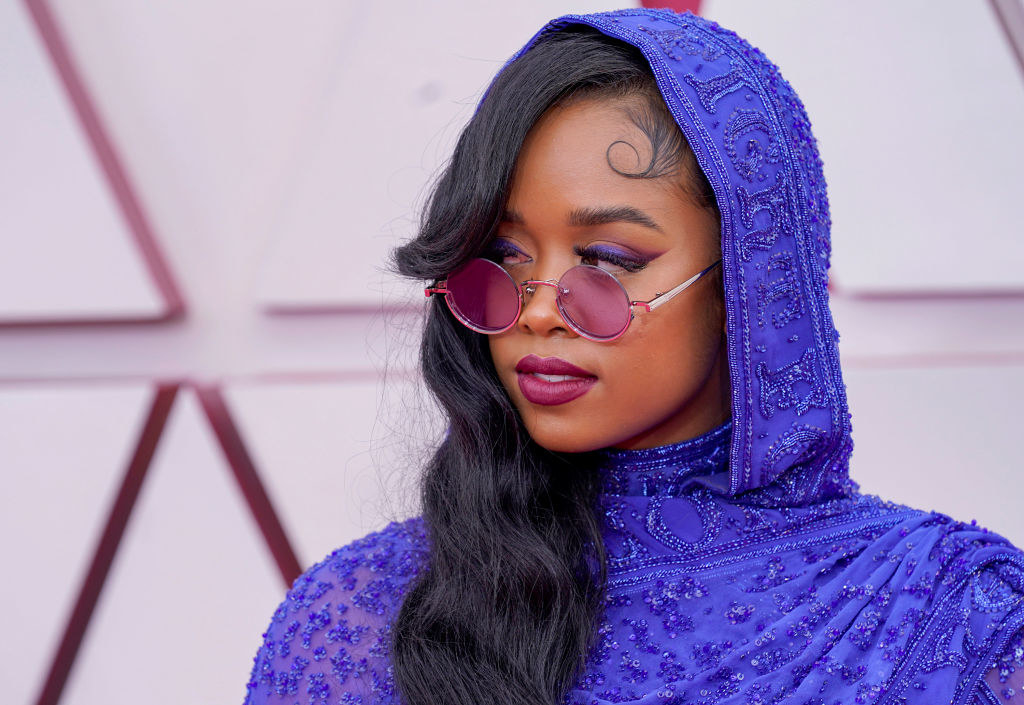 5.
Travon Free's Dolce & Gabbana suit was lined with the names of people killed by police.
6.
Erica Rivinoja, Borat Subsequent Moviefilm writer, accessorized with a shrimp bag.
7.
Celeste Waite's bag was a bedazzled heart.
9.
And Chloé Zhao wore sneakers.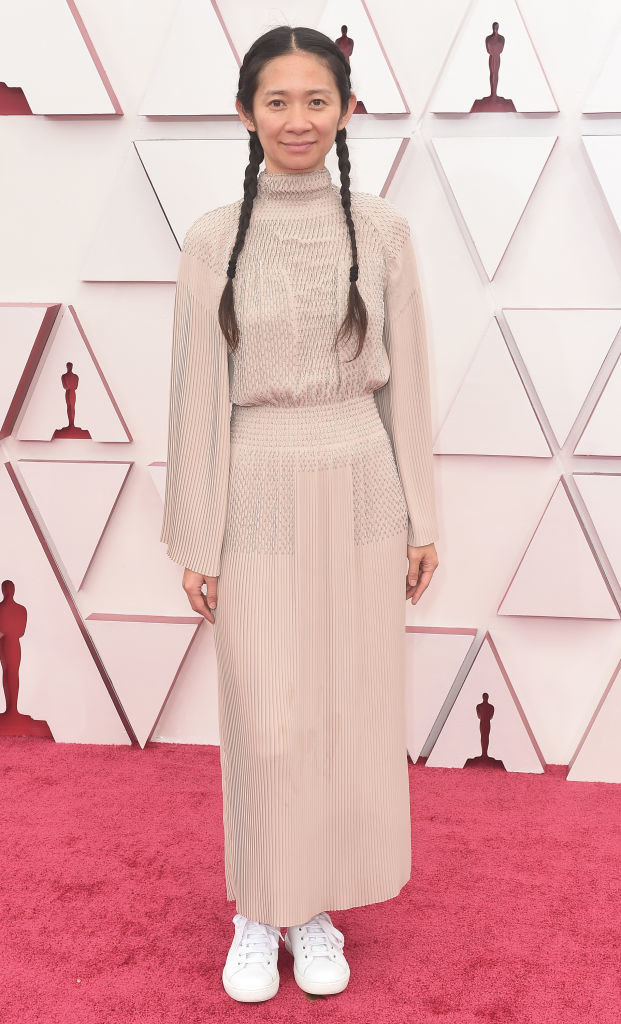 10.
LaKeith Stanfield's YSL look was likely based on a women's Spring 2021 look.
12.
Viola Davis actually wore a skin-colored corset, which you can see through the cutout detailing in her Alexander McQueen dress. To achieve the effect in the age of social distancing, the designer tried roughly 20 swatches and consulted Viola's makeup artist.
14.
Colman Domingo's Versace suit featured 4,500 precious Swarovski crystals and sequins — 150 hours' worth of embroidery. That's not terribly far off the length of the Promising Young Woman shoot.
15.
Finally, Regina King's Louis Vuitton dress had a record-breaking number of Swarovski crystals for Vuitton. According to Vogue, this means "62,000 sequins, 3,900 pale sparkling stones, 4,500 in darker tones."