Nicki gave birth to her son in September of last year, and while we don't know his name yet, we've gotten the occasional snippet of his life here and there through Nicki's social media.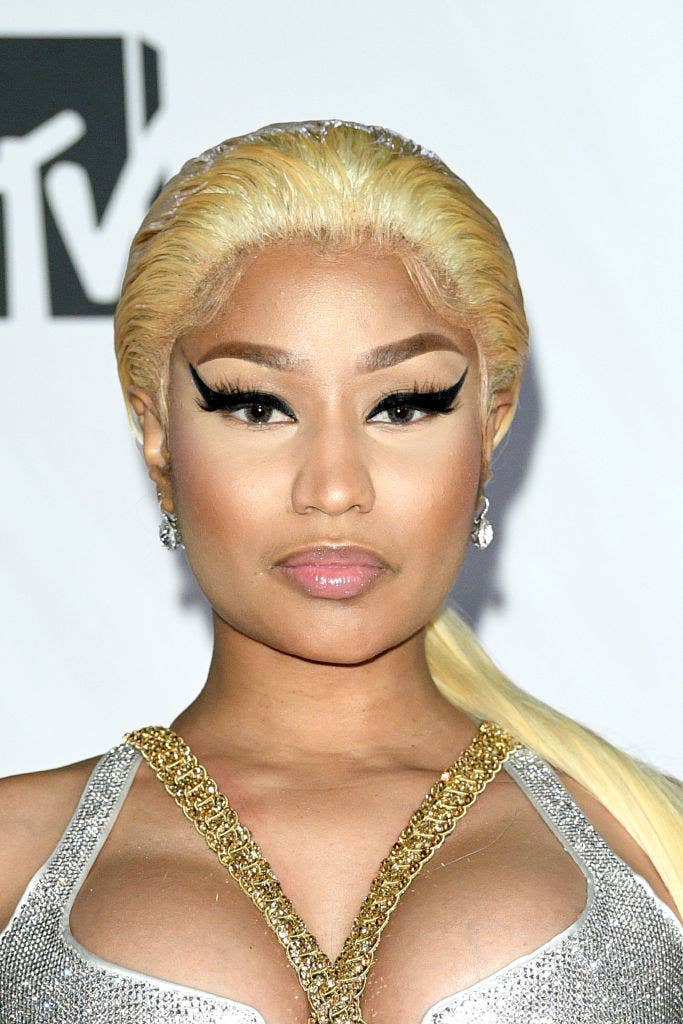 Writing on her website recently, Nicki said, "I've also been completely overwhelmed with joy & fulfillment in the world of Papa Bear. Each day creates a new & fascinating, magical memory that I hide far away into a little cute compartment of my heart; vowing never to forget any of it."
"He's just a cute liddo marshmallow. I can't take it. His favorite movie is Madagascar: Escape 2 Africa 🥴 won't stop watching it. LOL."
"He's so smart, funny, sweet, competitive," she continued. "It's kind of crazy how they have a full personality so early on. Yesterday I made him say mama. Even got it on video. Just... Wow."
Nicki also shared a new habit that she's picked up since being pregnant: "I can't stop eating ice. I'm now up to about 20 cups per day. I eat them out of the red plastic cups. The cups must always be stacked in two. 'Double cup love, you the one I lean on.' Lol. It simply doesn't taste right when I eat it out of one lil flimsy cup."
Well, nICE to hear from you, Nicki!