If you're anything like me, then you know that your chances of realistically being invited to the Met Gala are pretty slim.
Still, the fascination continues! Details on what exactly goes on inside the Met Gala are kept pretty tight, but some photos have emerged from this year's event — "In America: A Lexicon of Fashion" — that help shed a little bit of light on what went on:
2.
Then, it appears as if guests walked through a leafy womb to be birthed into the main party room: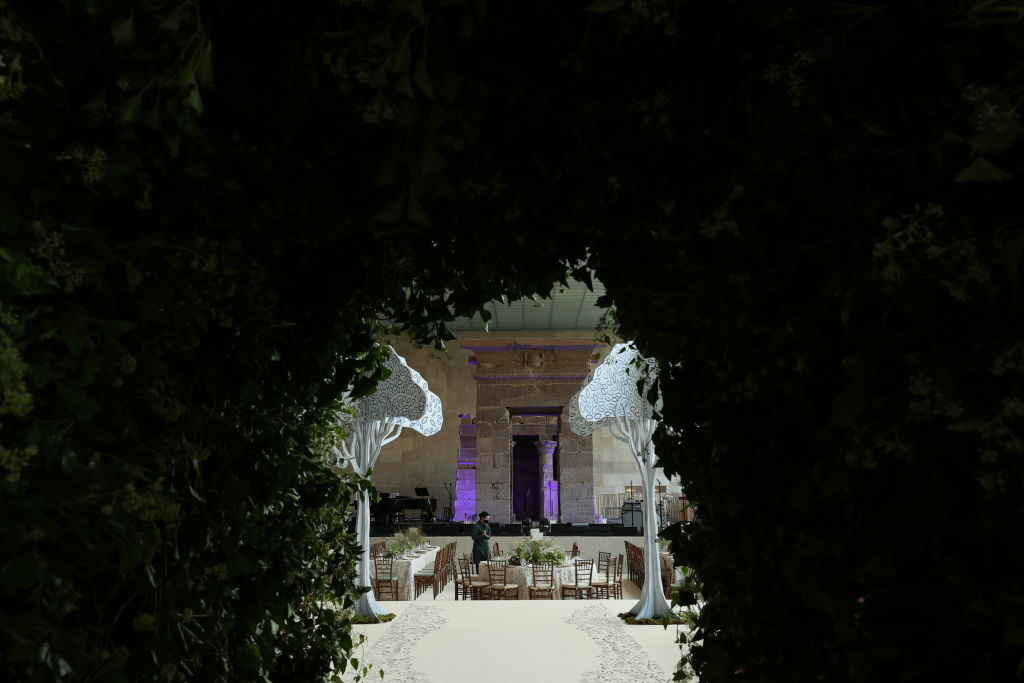 3.
This year's festivities seemed to be in the room with the Temple of Dendur, which you might recognize from When Harry Met Sally: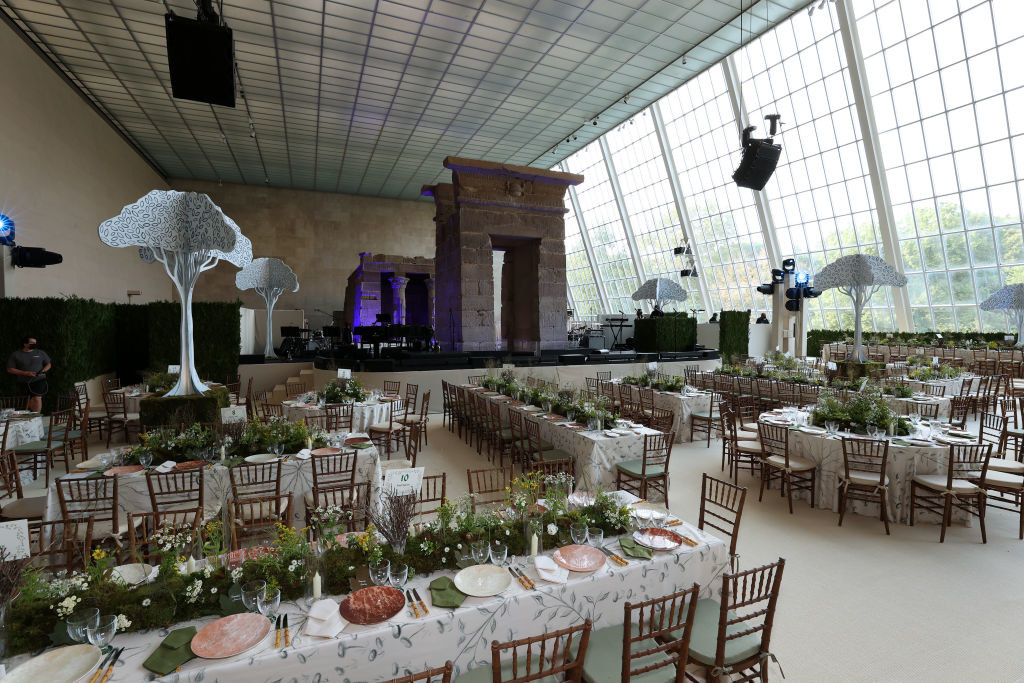 4.
Here's a close-up of the tables, which feature plates that in my peasant brain resemble salami: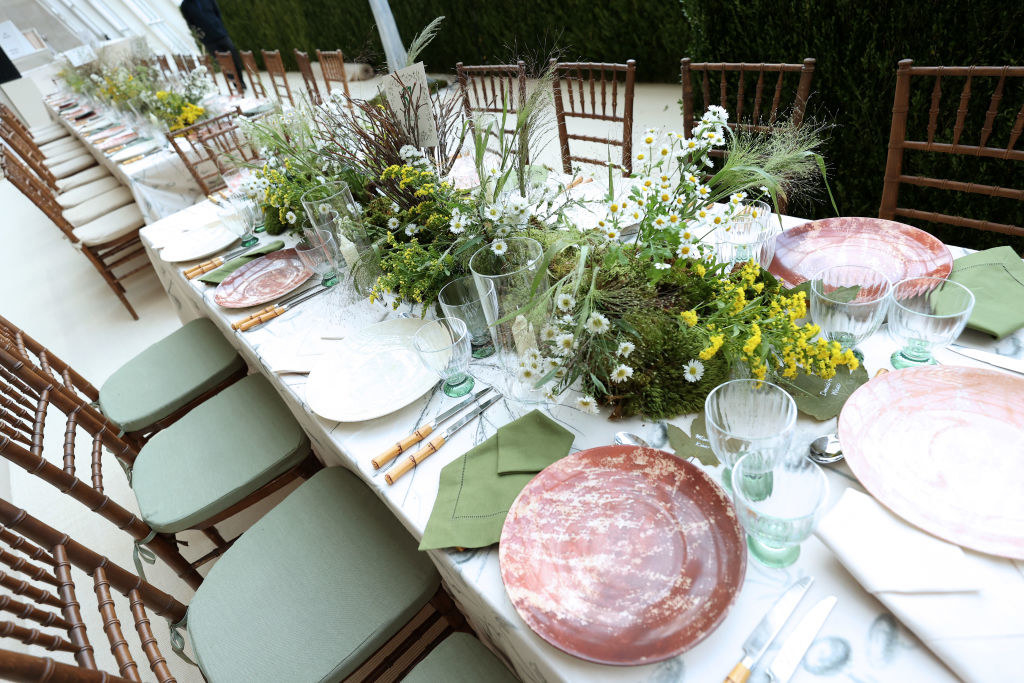 5.
And here's what the room looked like at night! See how those trees glow!
6.
Of course, one of the many perks of going to the Met Gala is that you get a first-look view at the year's exhibit: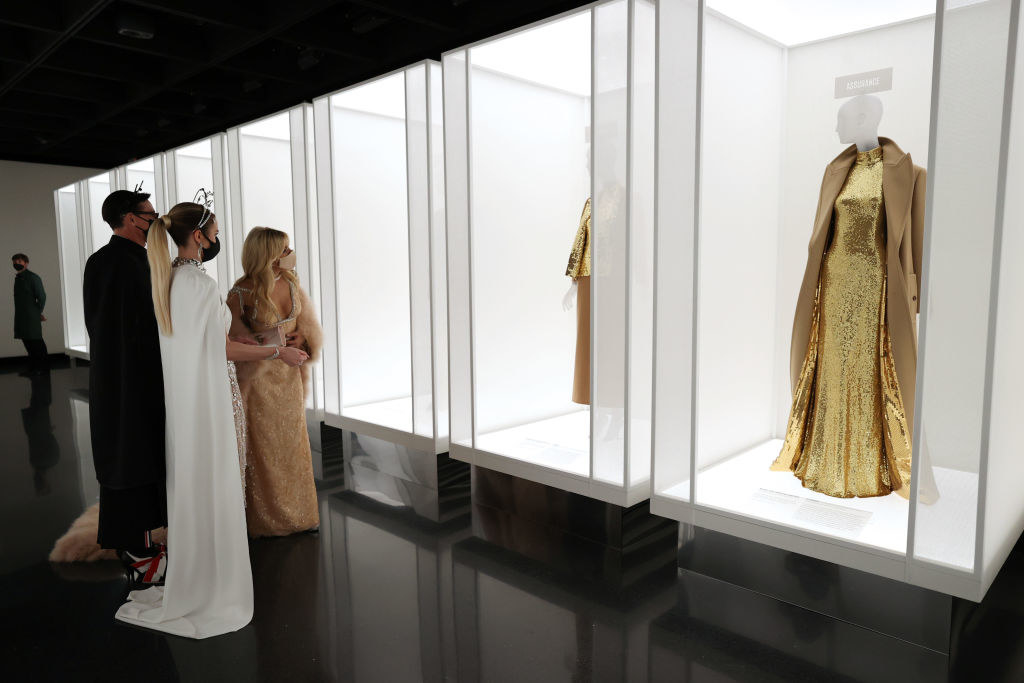 10.
Troye Sivan, Ella Emhoff, and Maisie Williams looking like a friendship group that I wouldn't want to cross: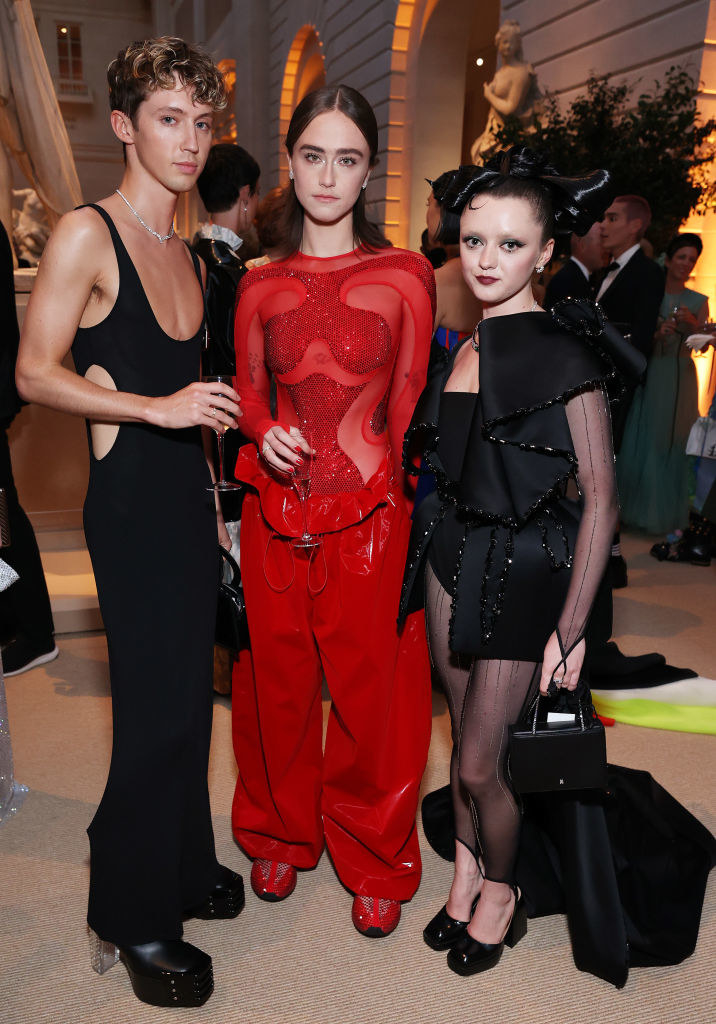 11.
Hailey Bieber with Kris and Kendall Jenner, who I hope is enjoying her martini: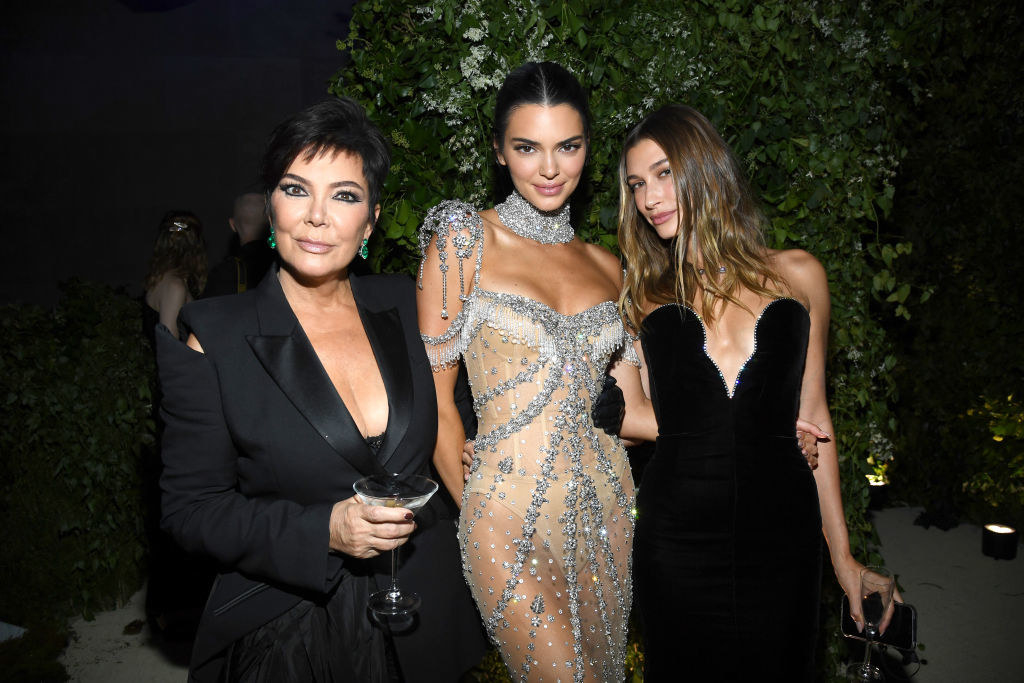 12.
Pete Davidson looking content by some statues: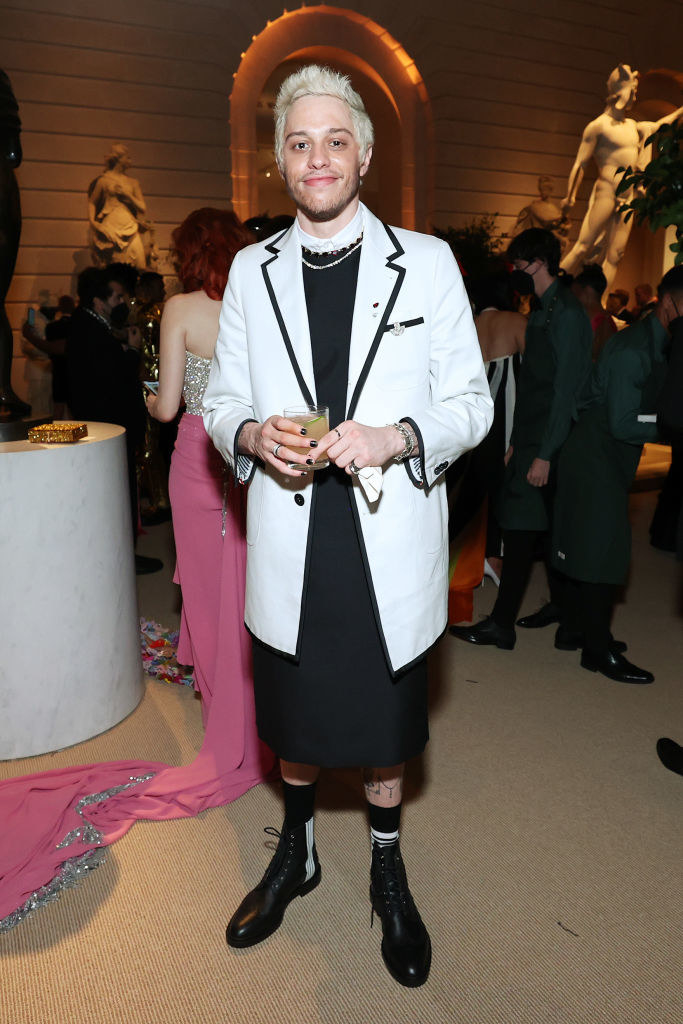 13.
Then there were the couples! Camila Cabello and Shawn Mendes having, er, a moment: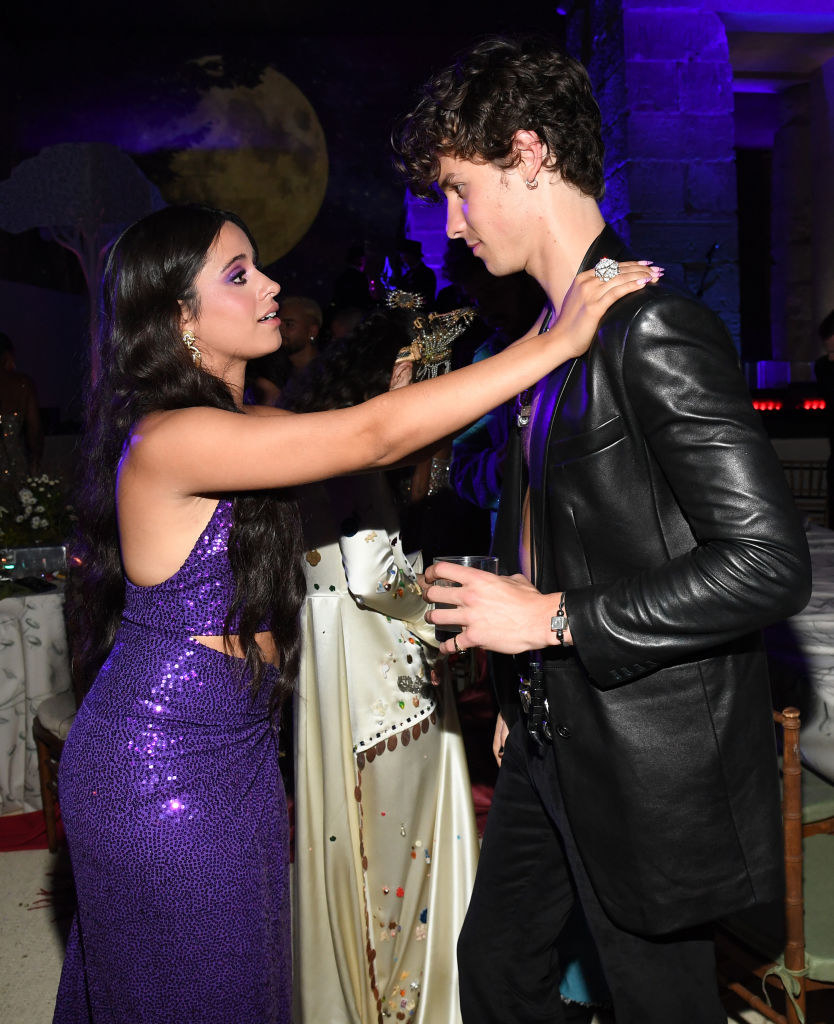 14.
Swizz Beatz and and Alicia Keys going somewhere together: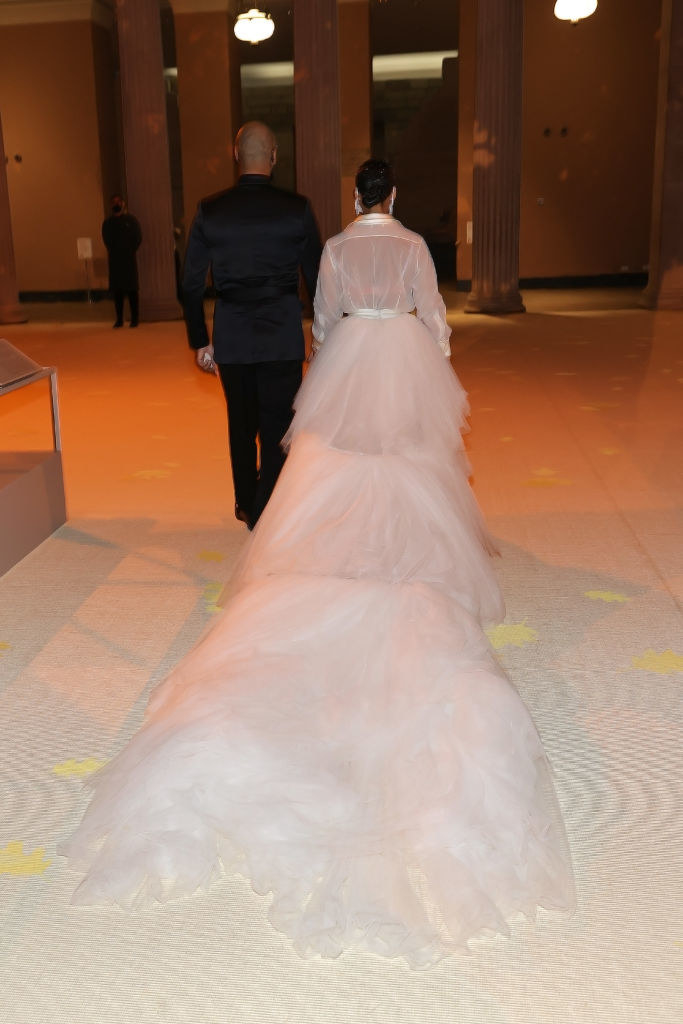 15.
And Bennifer having a nice time, I don't know: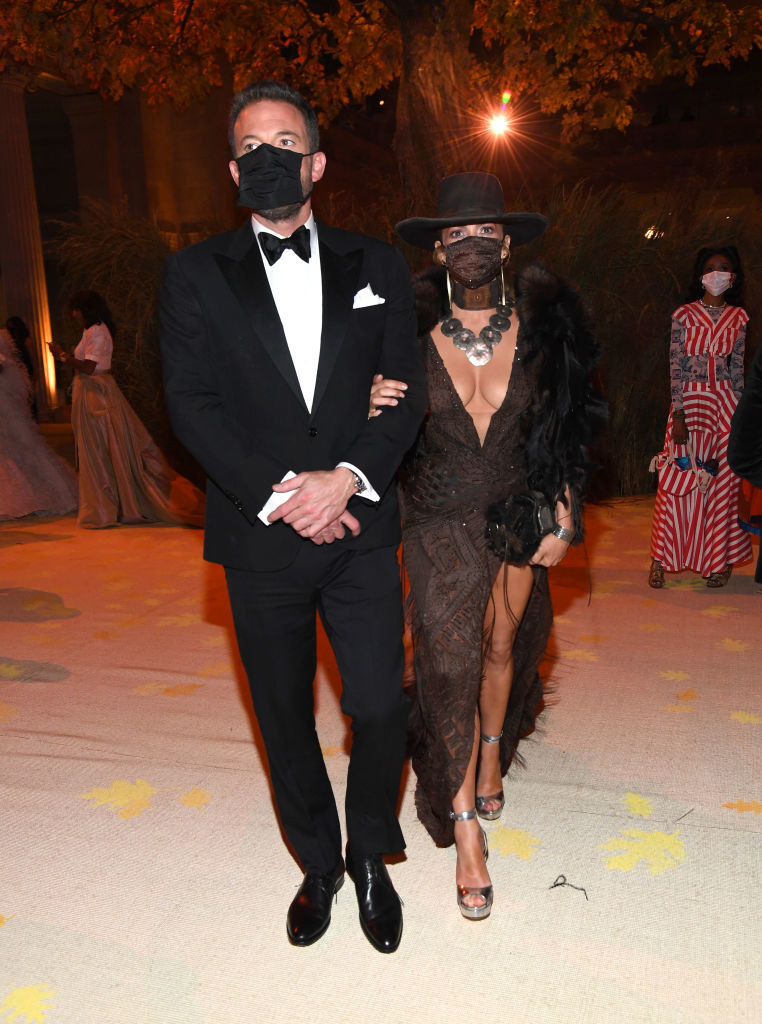 16.
The co-chairs — Amanda Gorman, Timothée Chalamet, Naomi Osaka, and Billie Eilish — all gave a talk: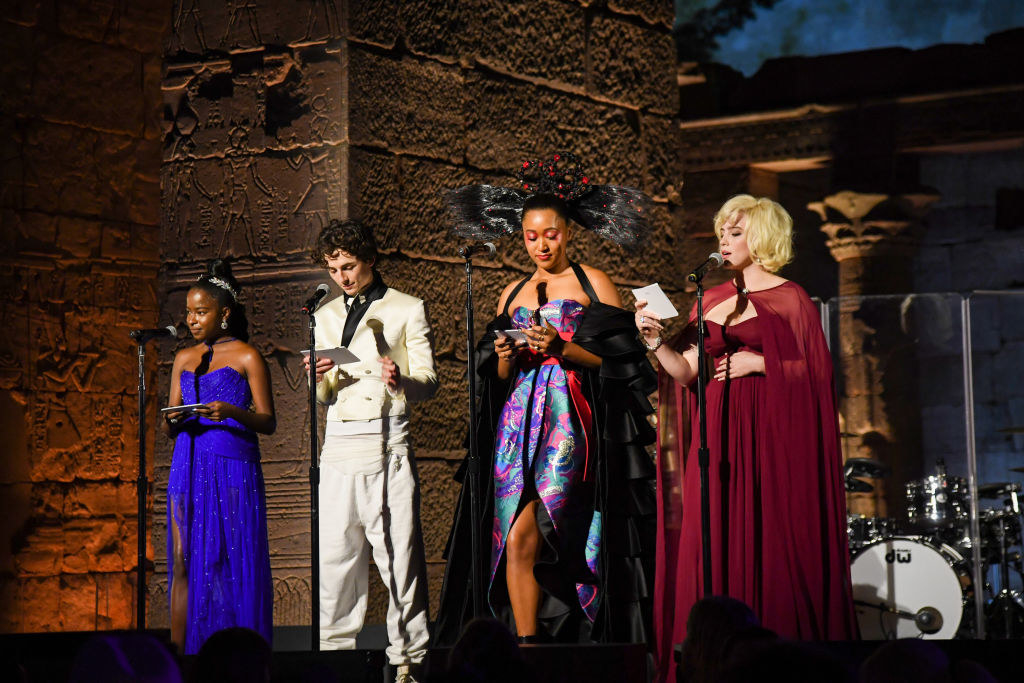 18.
Plus, singing! Which included Tony Award–winning performer Audra McDonald:
19.
Grammy-nominated artist Mykal Kilgore: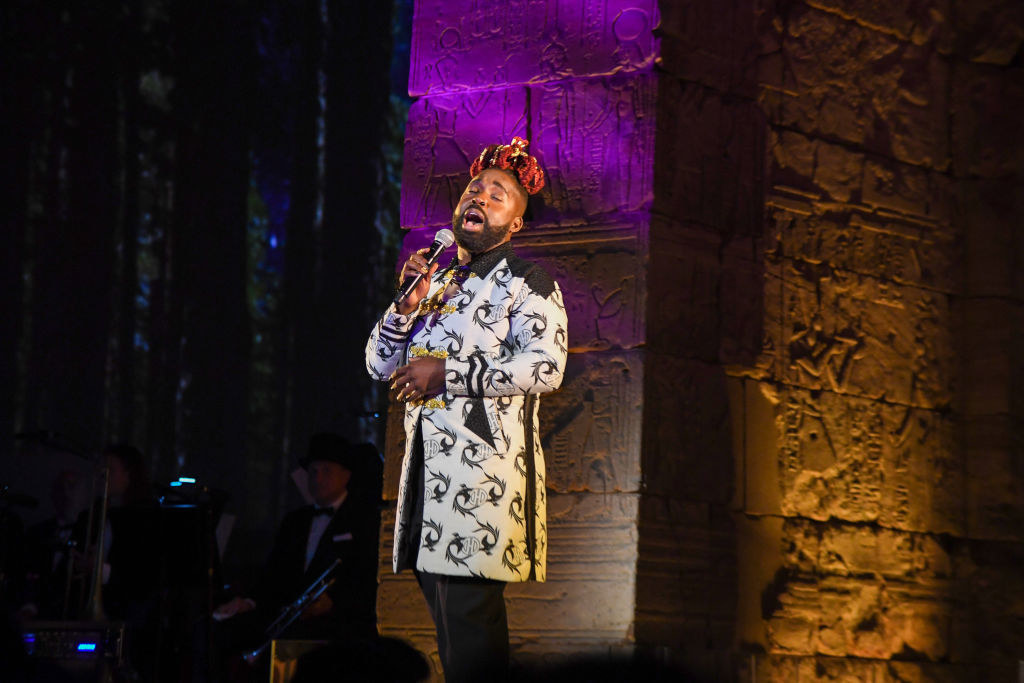 20.
And this man: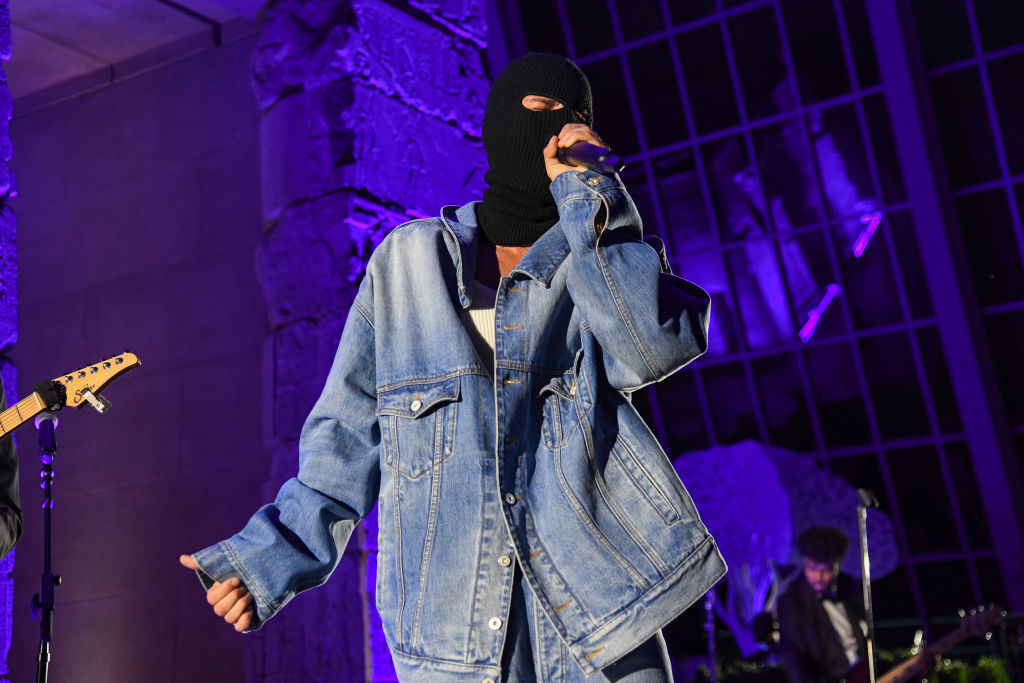 21.
This man is Justin Bieber: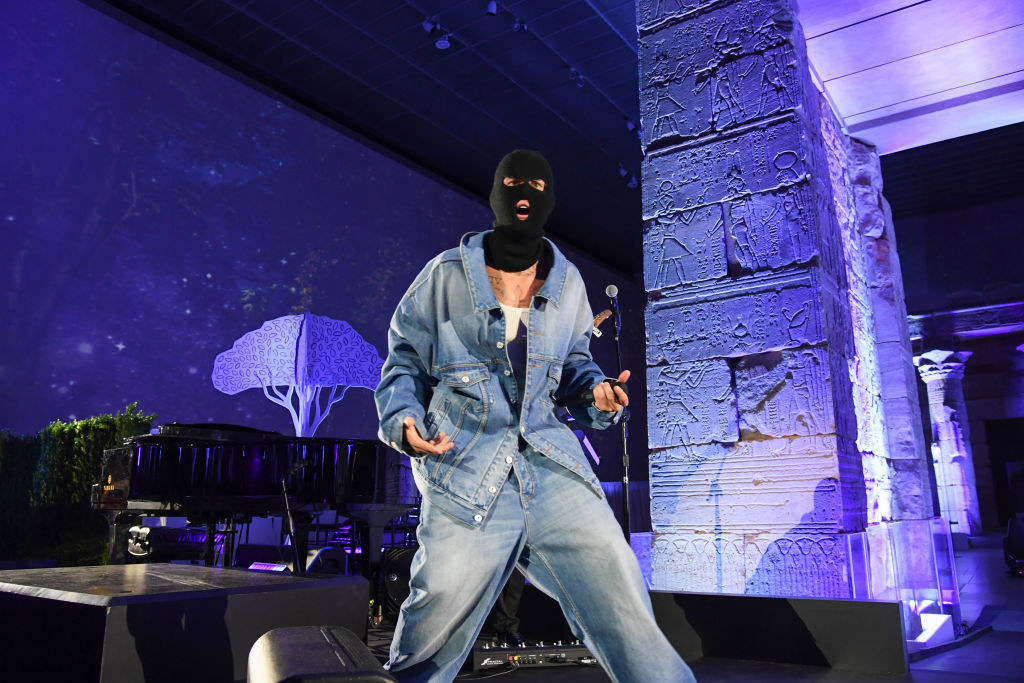 22.
All very normal stuff!