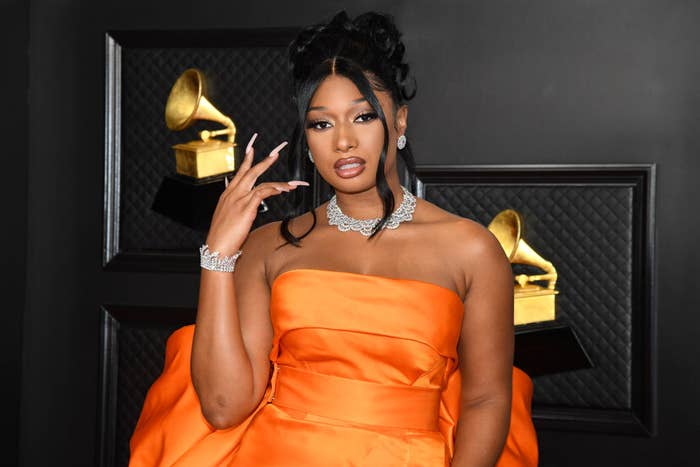 To celebrate the launch, there was a whole party in Florida — and Meg looked literally incredible.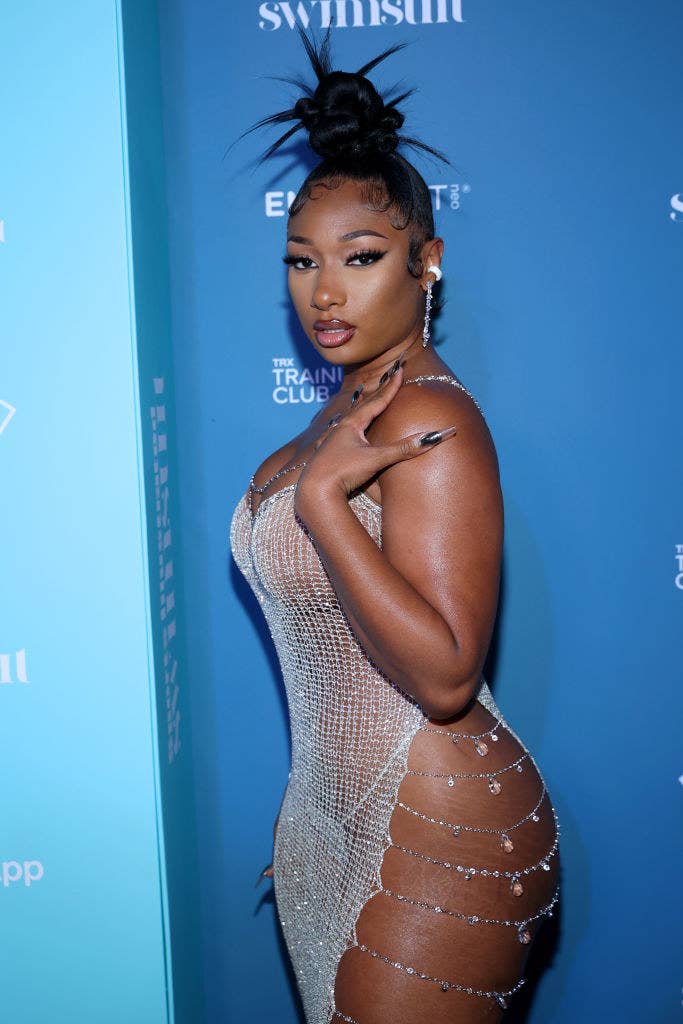 The mesh! The slit! The wonder of it all!!!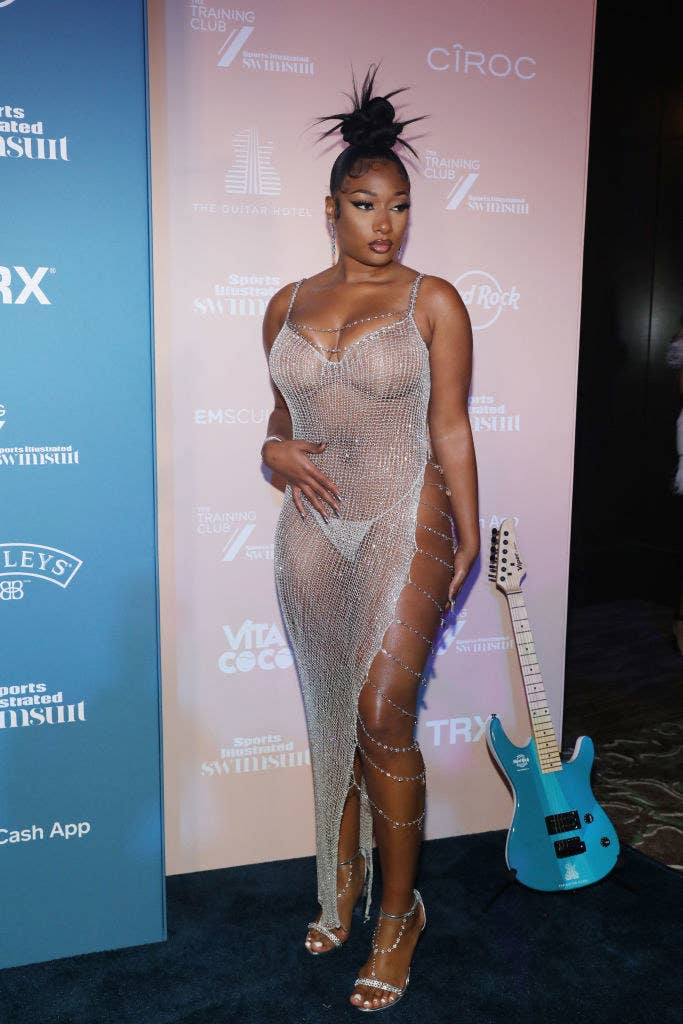 There was even a guitar involved!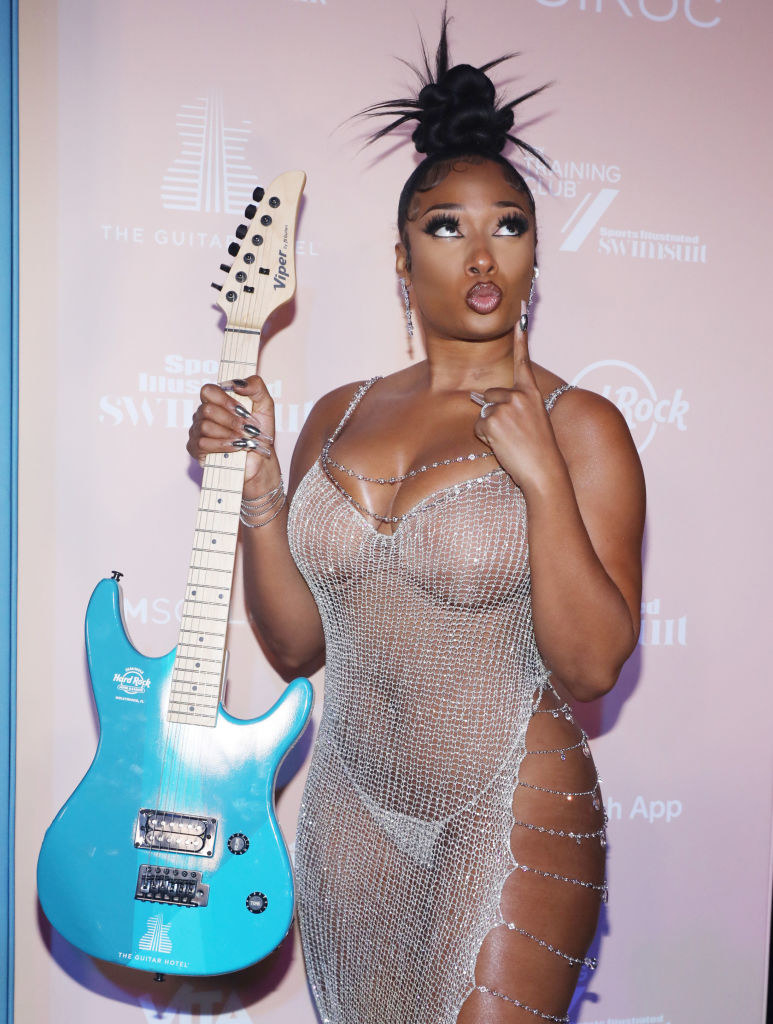 Now THIS is some hot girl shit.
"I have always been comfortable and confident in my own skin," Megan told Sports Illustrated. "I have to give props to the strong women who raised me. My family always made me feel really good about myself. I didn't realize how lucky I was to have grown up in such an environment."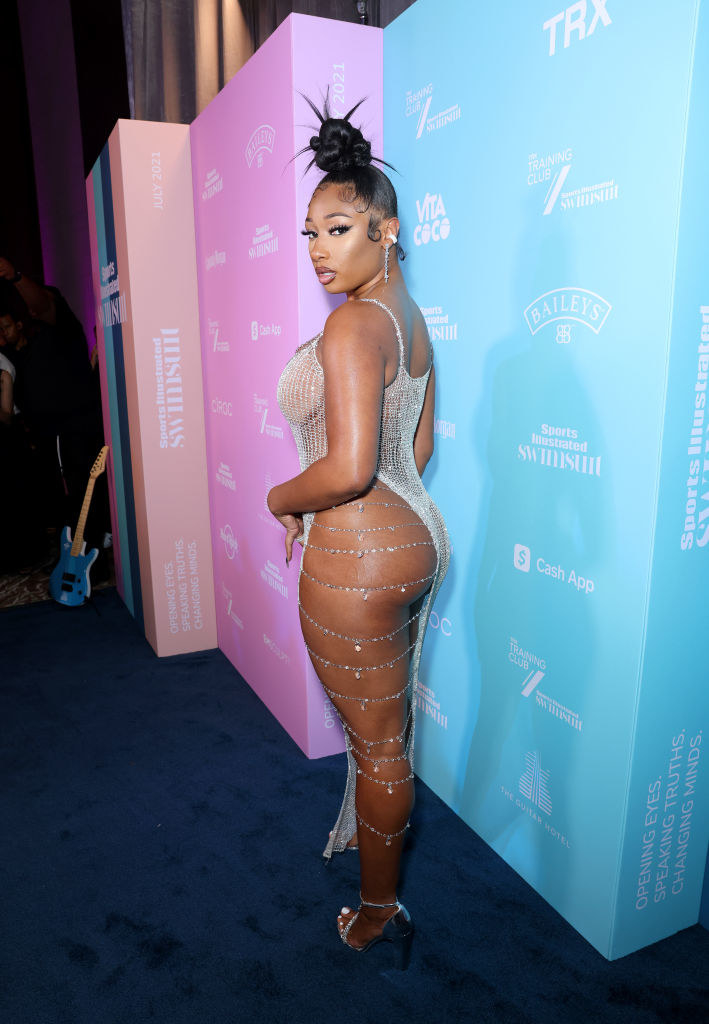 This isn't the only time Megan has rocked a sheer look this year — check out this gorge gold number that she wore to the iHeartRadio Music Awards: