Alright, so by now you've probably seen the music video for "WAP" by Cardi B and Megan Thee Stallion — given that it came out over a year ago and has been viewed over 422 million times.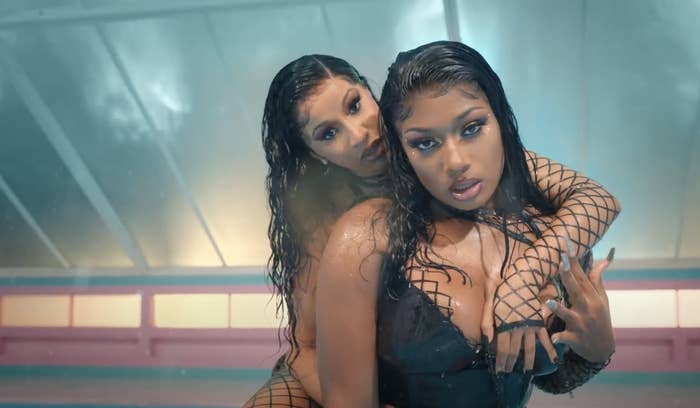 Well, Megan was asked about some behind-the-scenes details on the "WAP" video during the new episode of Hot Ones — specifically, what it was like working with live snakes.
"Cardi was like, 'Megan, I really want to do a scene with snakes,'" Megan began, explaining how Cardi insisted on live snakes over CGI ones. "I'm like, 'Okay, if Cardi B is saying she wants me to lay down with some snakes, I've got to lay down with the snakes.'"
"We get there, I'm like, 'Alright, I've got to meet these snakes before I jump in this damn pit.' I had made a little friend, a little bestie, a little green snake — I don't know if you noticed, that it was one green snake, we were killing it the whole time."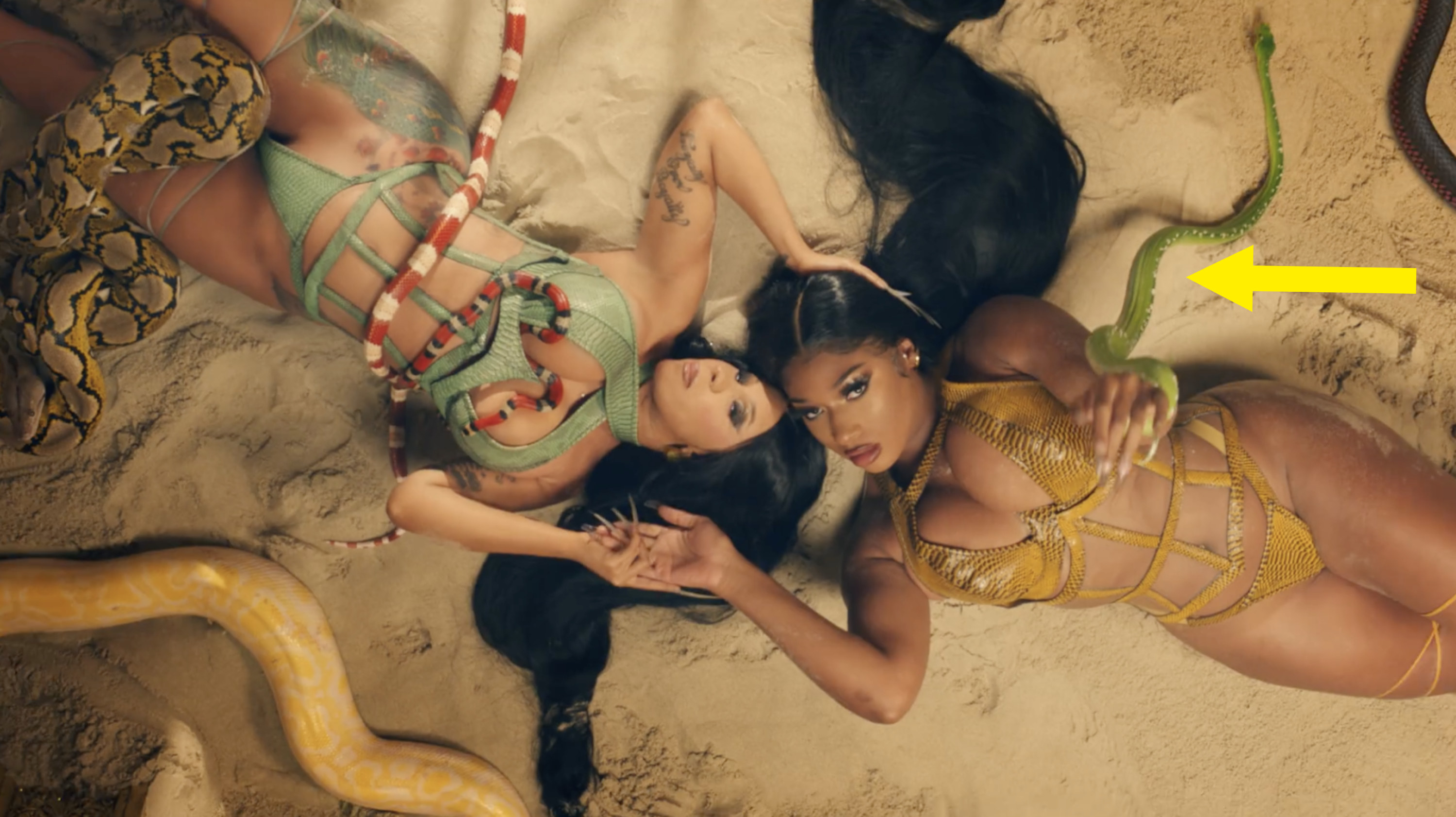 "The whole time I was laying there, Cardi was like, 'Megan! Megan! Megan!'" Meg joked, mimicking Cardi's fearful voice. "Then the music would start, and we'd try to be all sexy still — but we were scared as hell. These snakes were doing their own thing."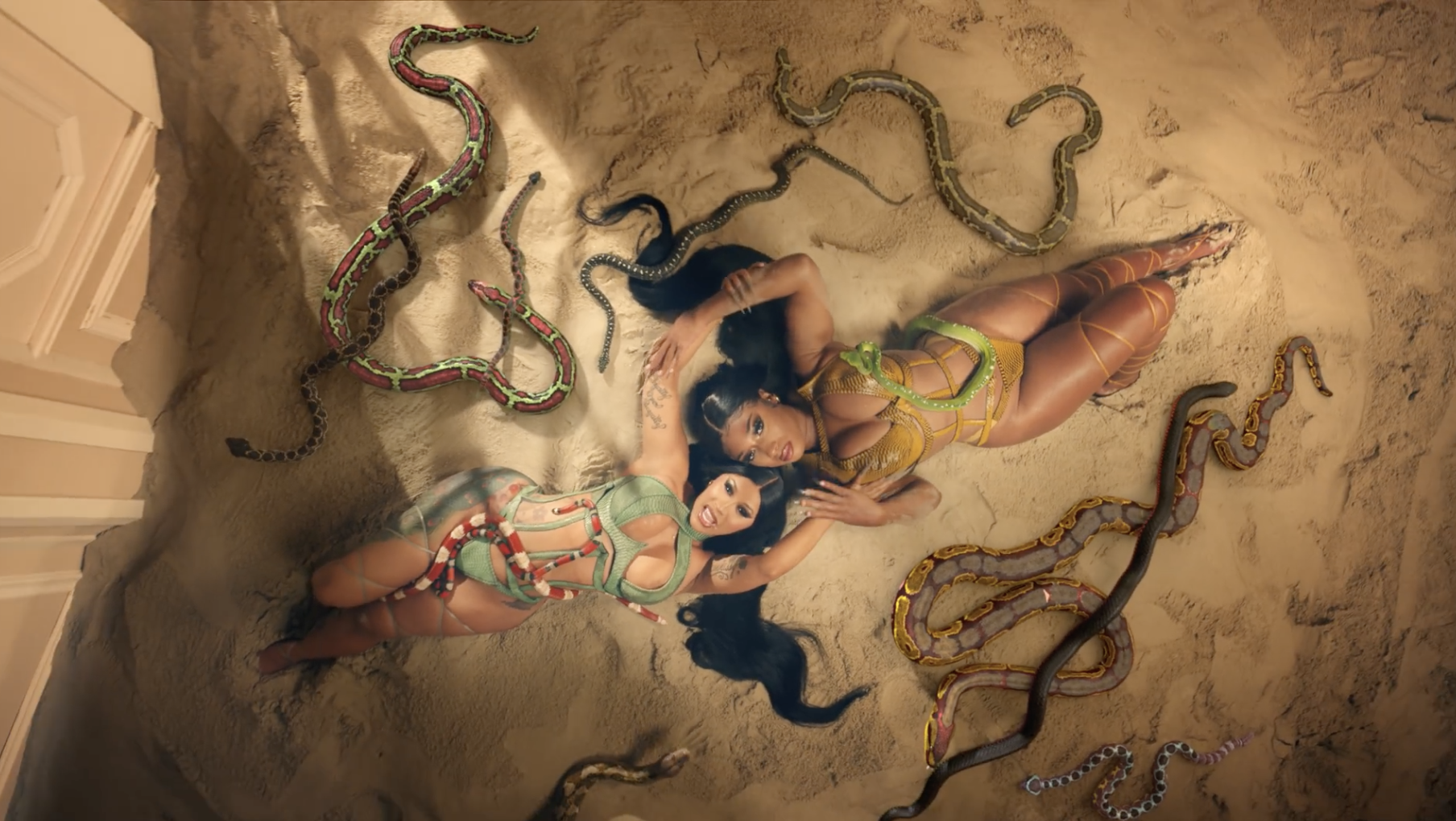 "Damn, you got me out here in the fucking snake pit, Cardi. If we get bit the fuck up, this song better go number one!"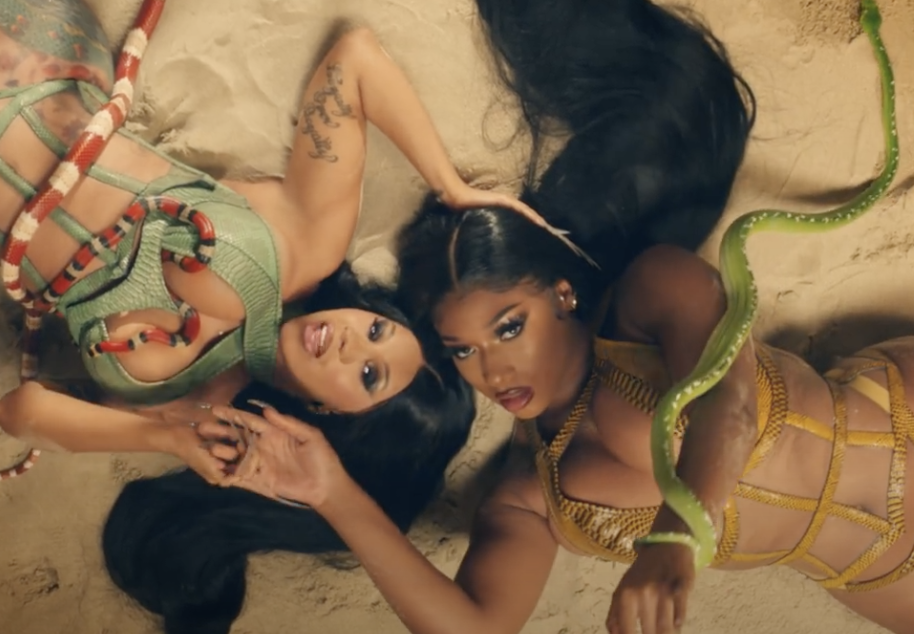 Cardi has previously echoed Megan's fear, saying, "One of the scariest parts was the snake scene. I was naked and one of them peed all over me."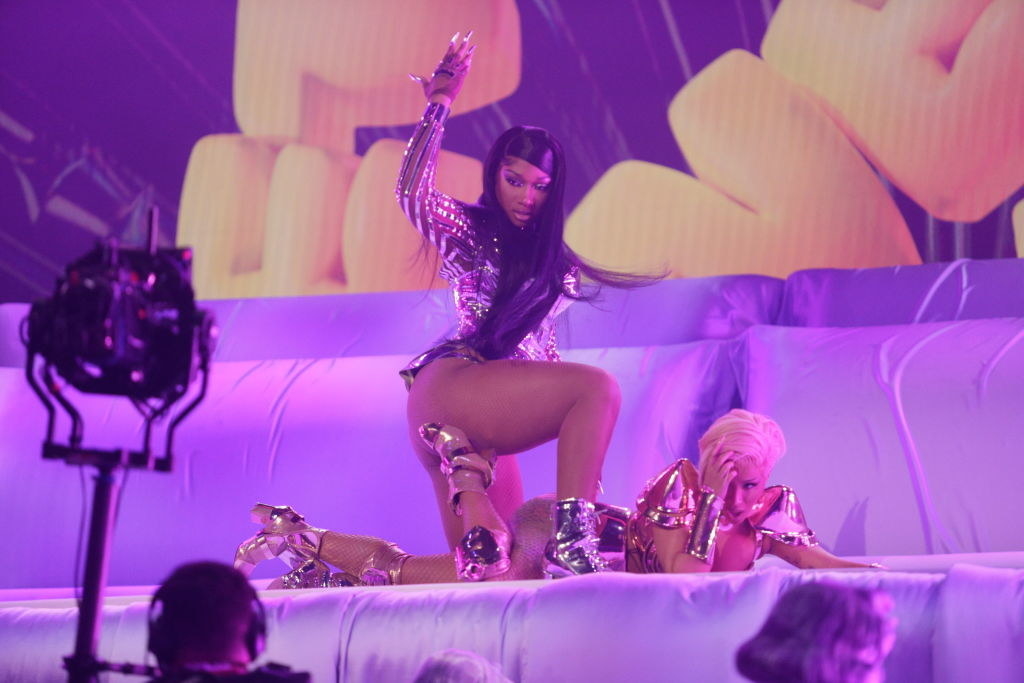 Well, thankfully the song did go number one without any snakebites!
You can watch the full Hot Ones episode here.