The two were initially relatively quiet about the whole breakup — Max posted a cryptic quote, while Demi posted a ringless selfie.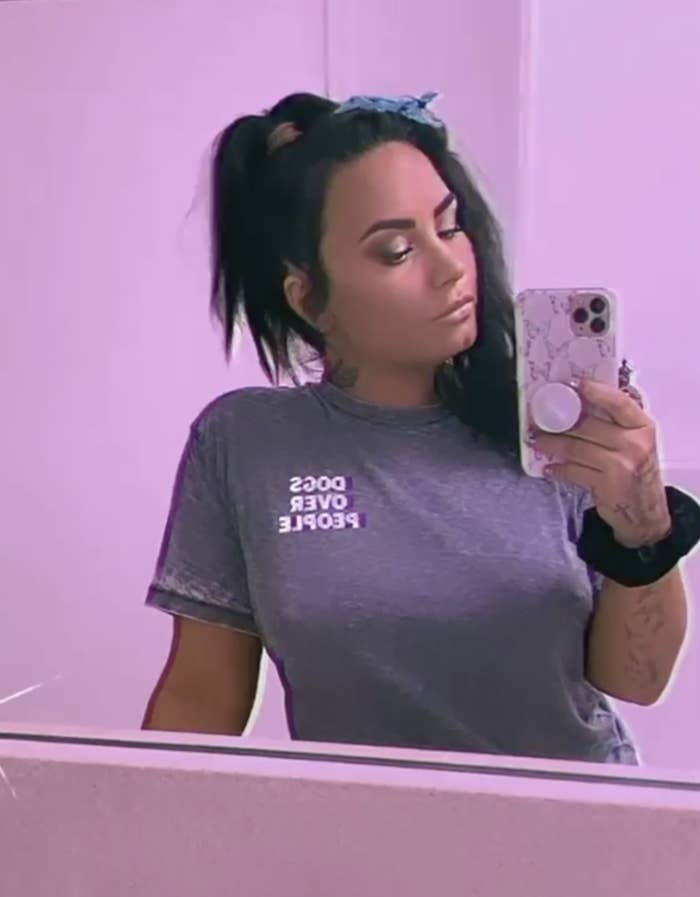 That is, until Max took to his Instagram story to claim that he only heard about the breakup from "a tabloid."
And it was apparently in the midst of shooting his upcoming movie, Southern Gospel.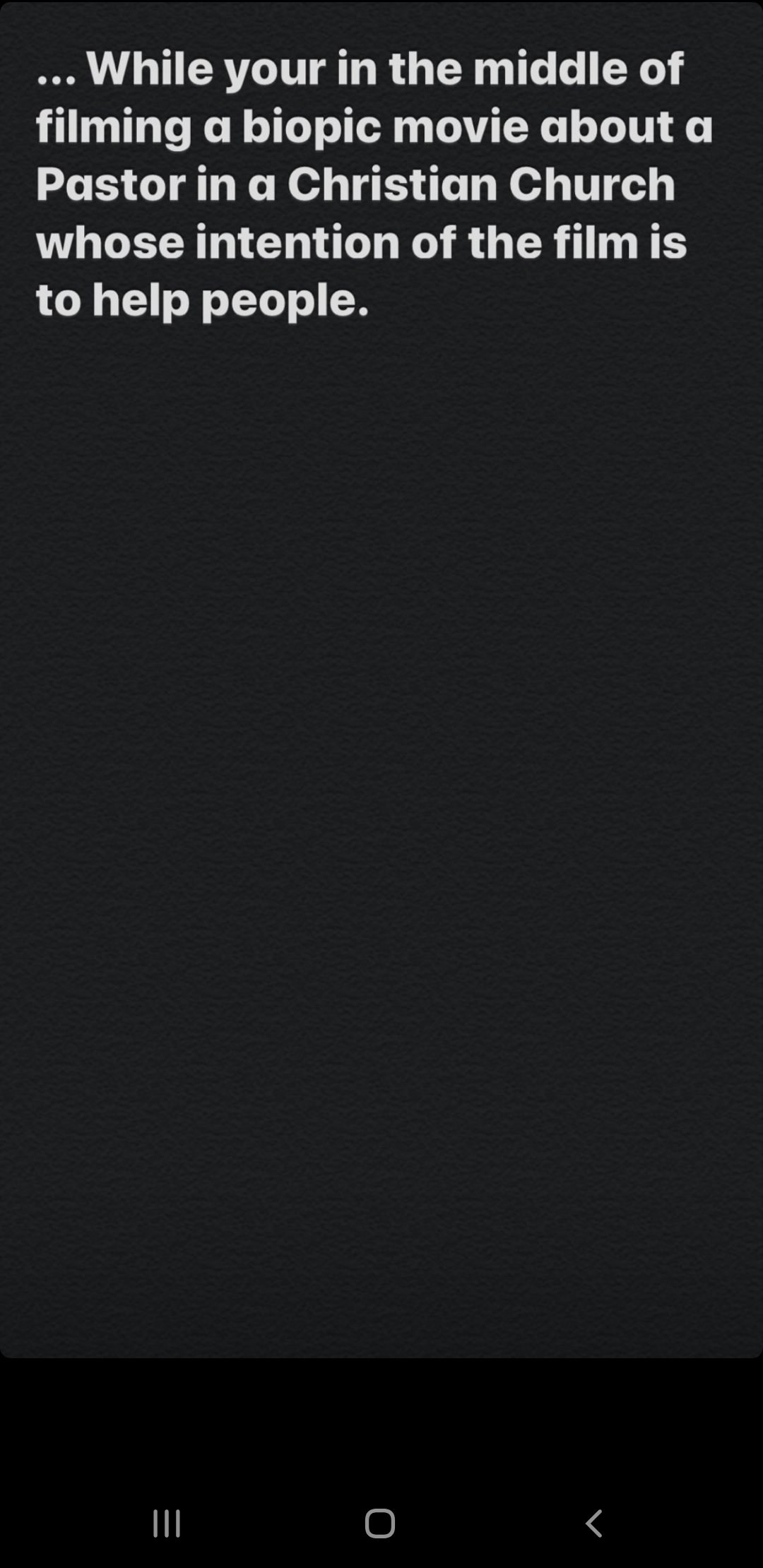 Meanwhile, Demi posted a series of Instagram stories of herself watching UFC and eating Taco Bell.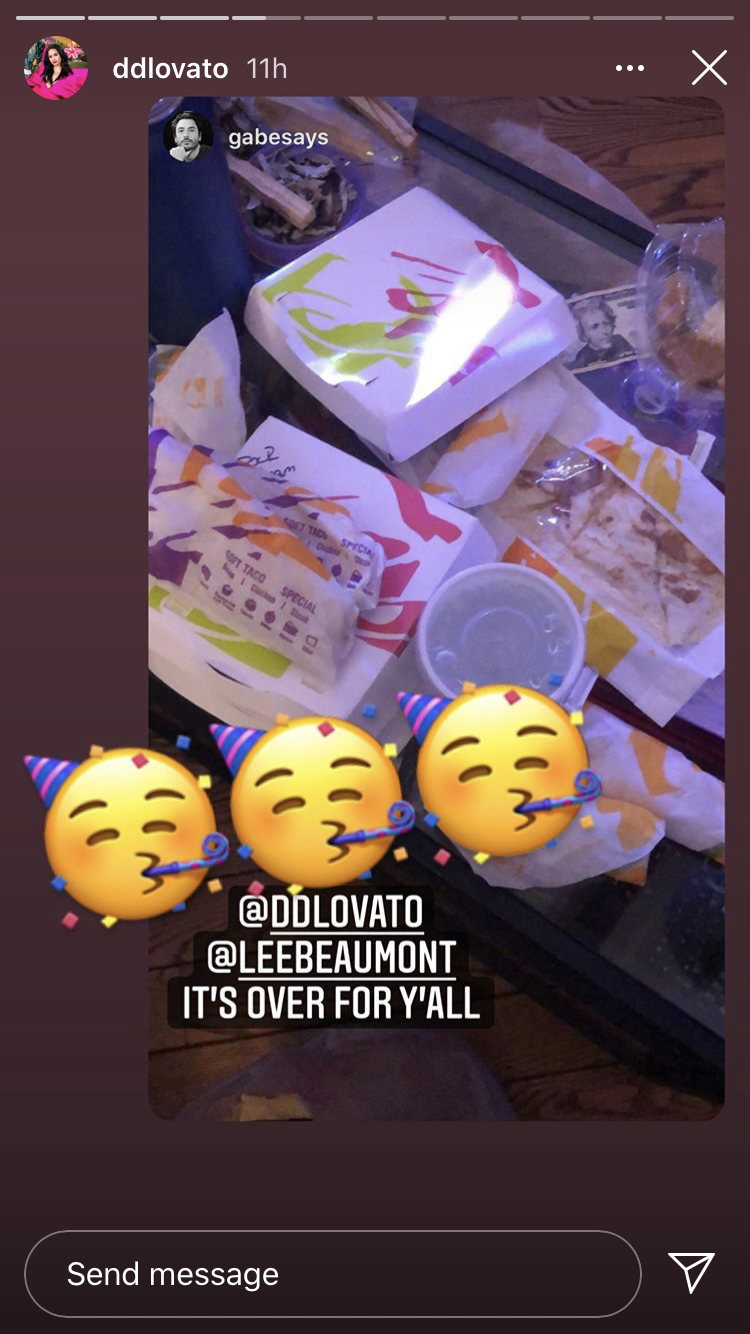 THEN People magazine published an article claiming that, according to a source, Max knew the relationship was over before it hit the press.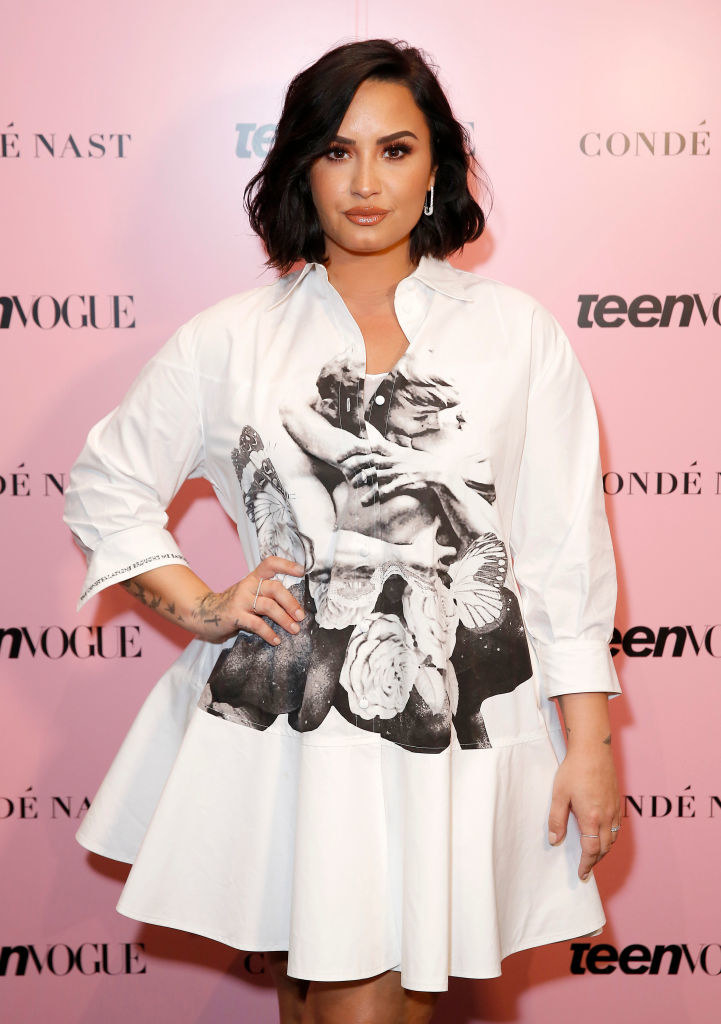 Which was followed by another Instagram story from Max, doubling down that he heard about the "ending of the engagement" from a tabloid: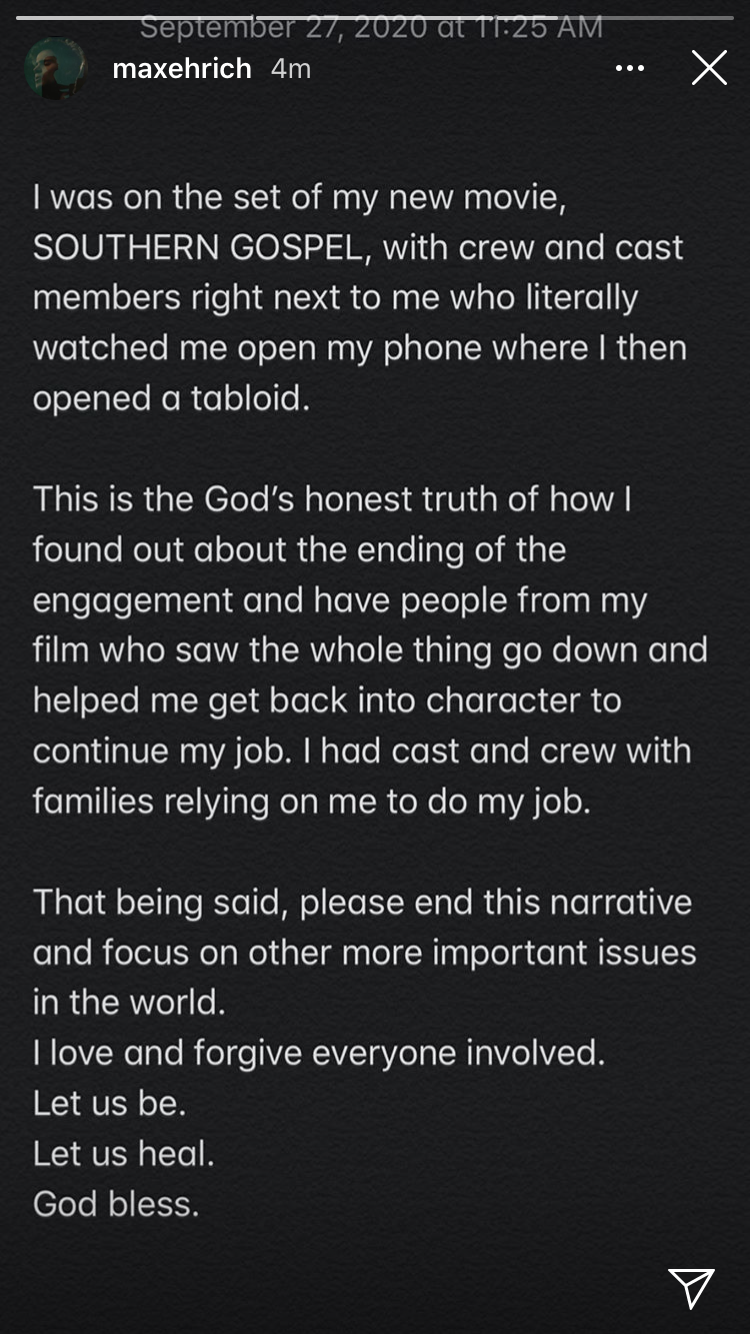 And that's all for now, folks! We'll keep you posted if there are any more updates.