Machine Gun Kelly! Colson Baker! Cookie! Whatever you choose to call him, two things are true: MGK will be coming to BuzzFeed, and he will be playing with puppies.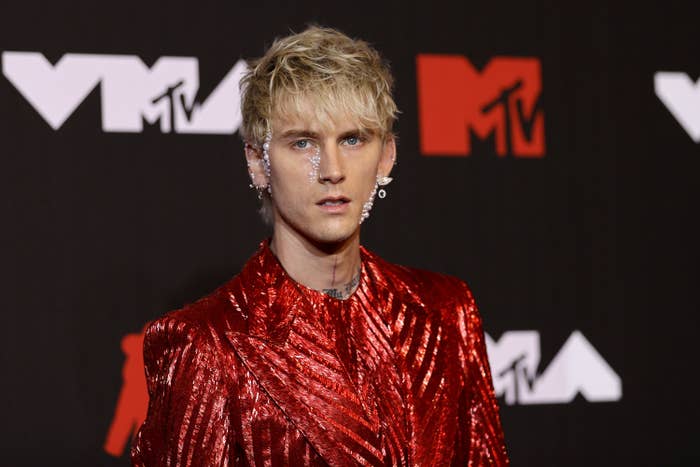 So, we want to take a chance to ask you — yes, YOU, staring at your computer/phone/smart fridge screen — to submit questions for Mr. Machine Gun to answer while surrounded by a sea of puppies.
Perhaps you'd like to know more about filming his upcoming movie Good Mourning, which has practically every celeb appearance one could conceive of (Pete Davidson! Dove Cameron! Megan Fox!!!).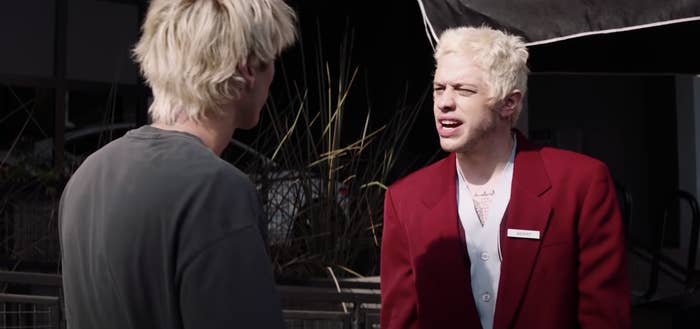 Orrrrr maybe you'd like to know what it was like behind-the-scenes of his latest album, Mainstream Sellout, which was produced with none other than Travis Barker.
Hell, maybe you'd like to wax lyrical about his rap days and find out what his fave on-stage celeb guest appearance was! Whatever's on your mind!
So whatever questions you have for MGK, now's your chance to ask! Submit your questions in the comments below, and yours could be chosen for a BuzzFeed video!