Well, MGK just debuted the latest addition to his tattoo collection — and oh mama, it's a striking one.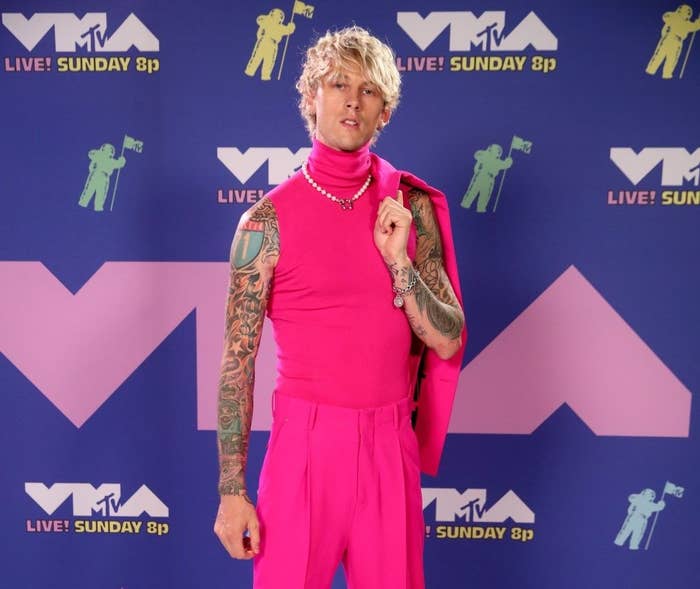 Now, I don't know about you, but when I first scrolled down and saw this pic, I thought that MGK had faced some kind of grave injury.
"If anyone ever liked my neck, it's gonna look different," Mr. Machine said in a video taken right before he got the neck tattoo.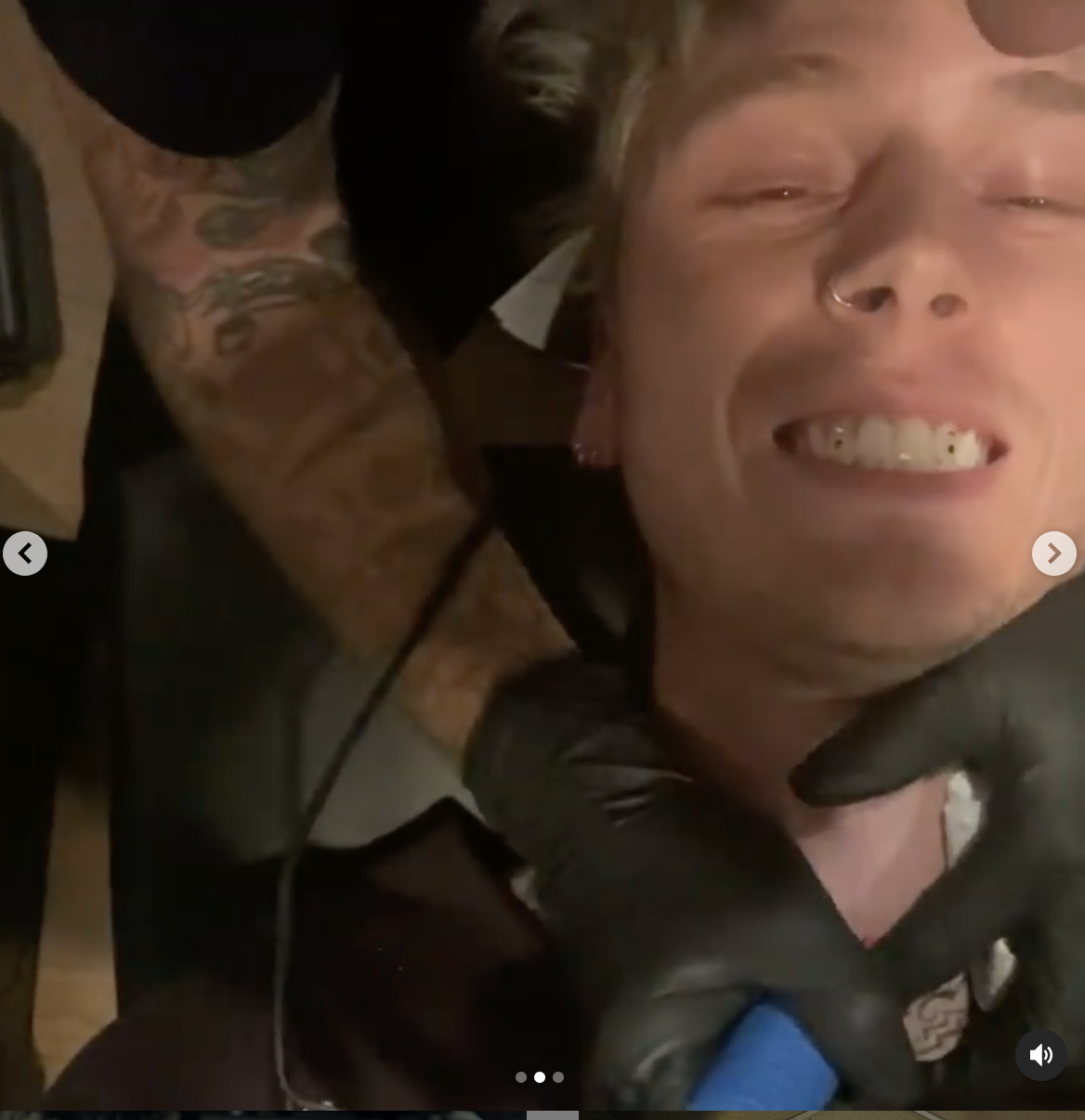 Looking at the finished product, I can't explain why, but it makes me swallow a little funny!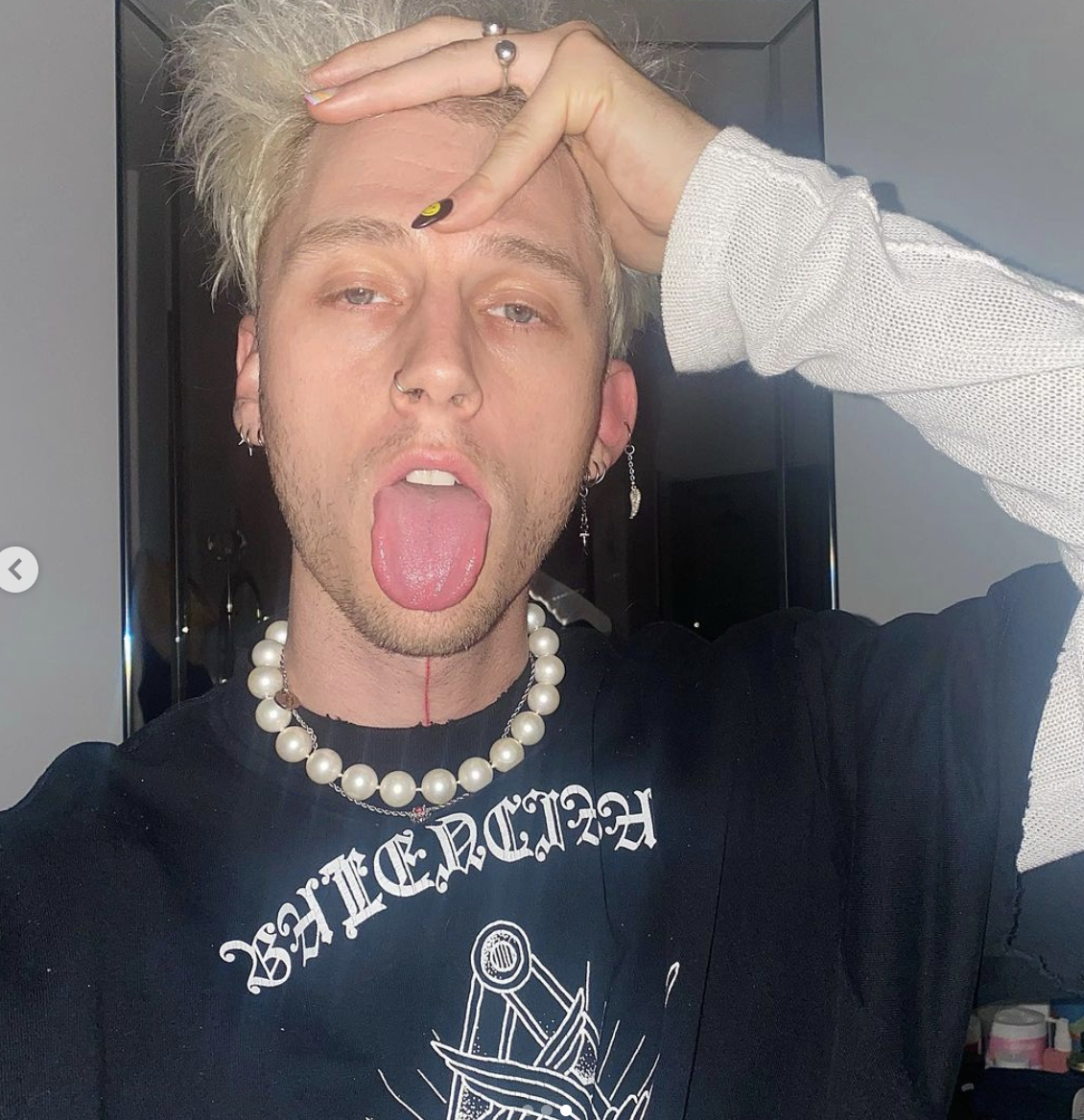 Hardcore, dude.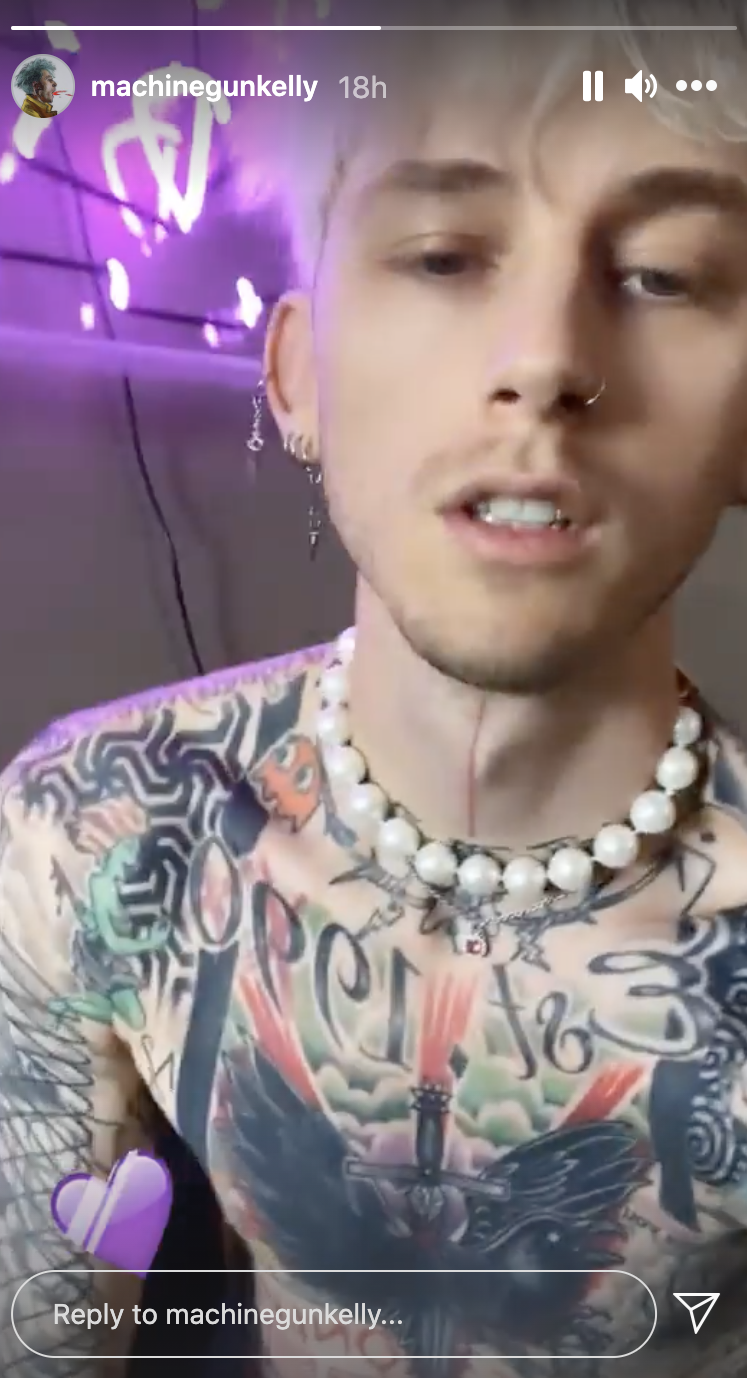 Welp, glad you're not actually maimed, Kelly!