So, the Grammys were this past weekend — and plenty of people were obsessed with Harry Styles' Clueless-inspired look.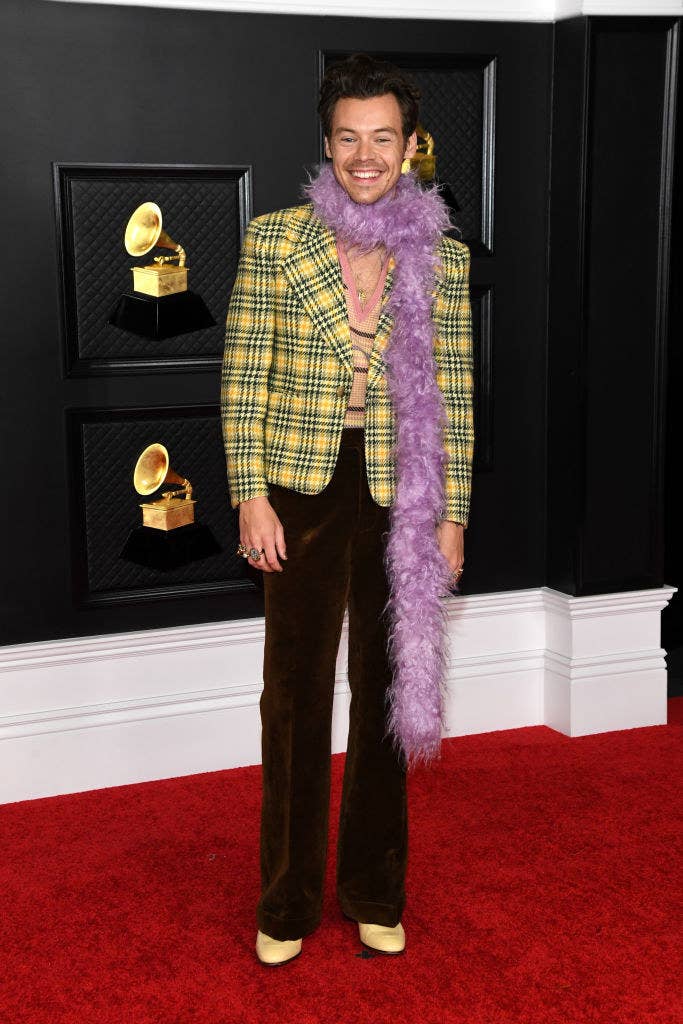 However, as Harry was praised for breaking gender norms once again, some wondered why the same praise hadn't been afforded to other celebs — specifically, Lil Nas X.
Indeed, numerous people took to Twitter to voice their opinions: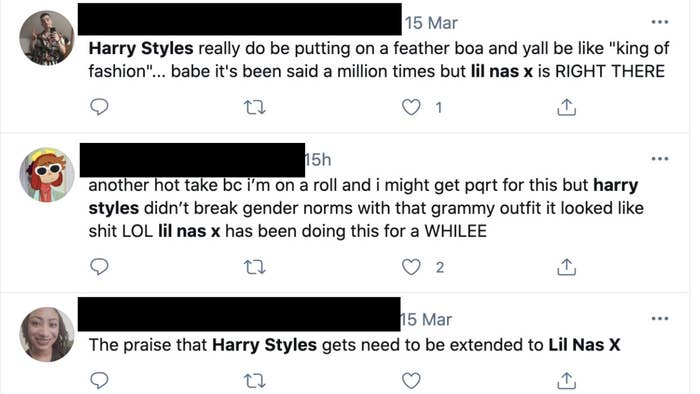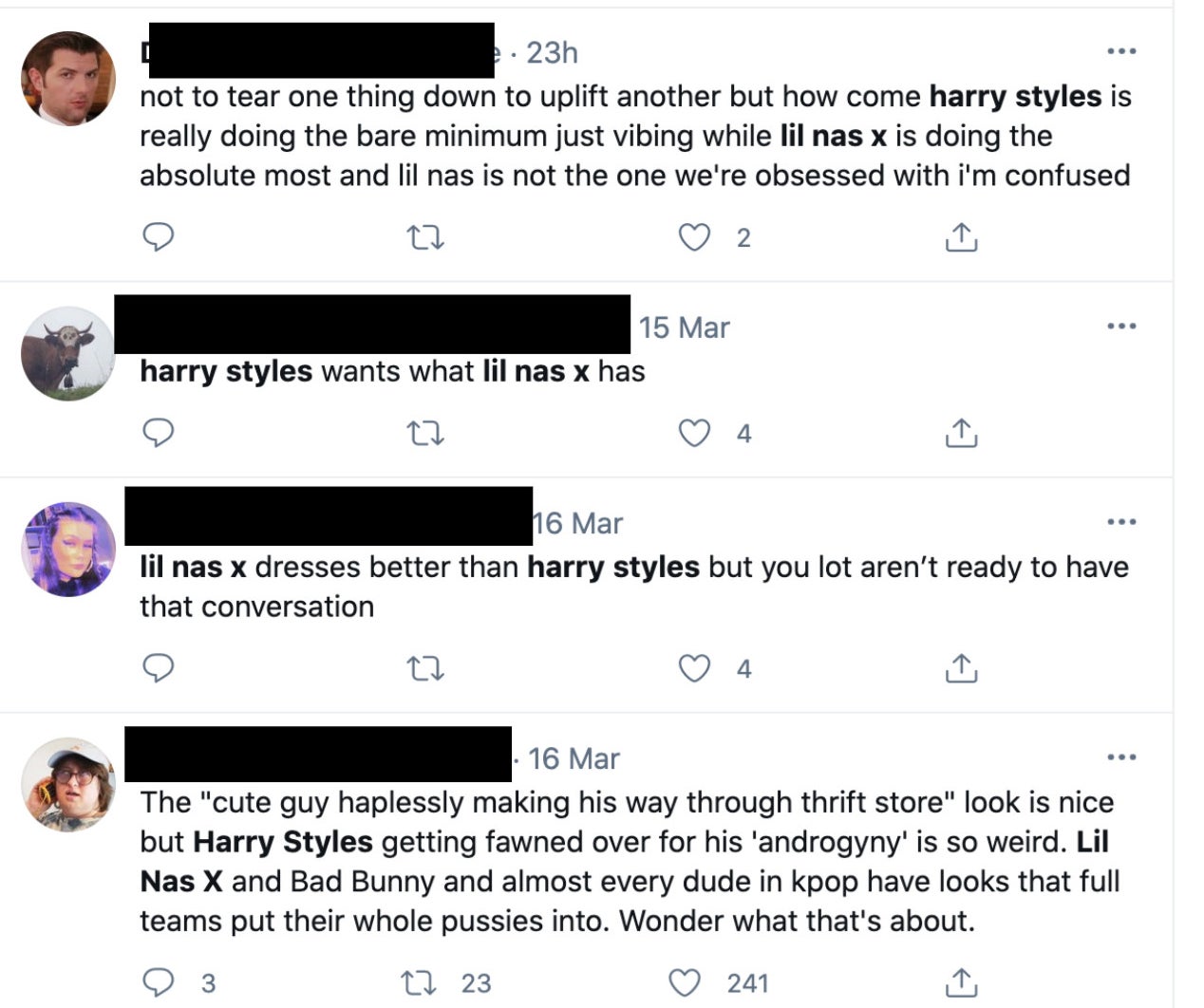 Well, it looks like Lil Nas X has seen at least some of these posts — because he tweeted about it himself.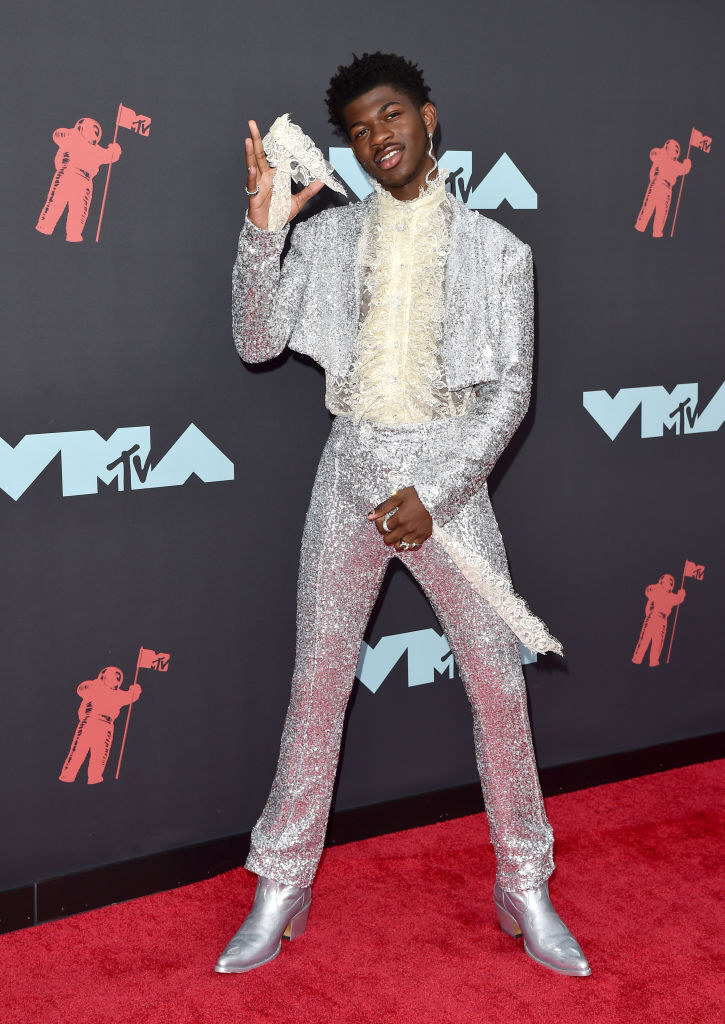 "Been seeing post like these lately and I wanna say stop using me as a bait against Harry Styles," Lil Nas X wrote, alongside a series of images of the two.
"I love Harry, if y'all FW what I wear, say it without mentioning him."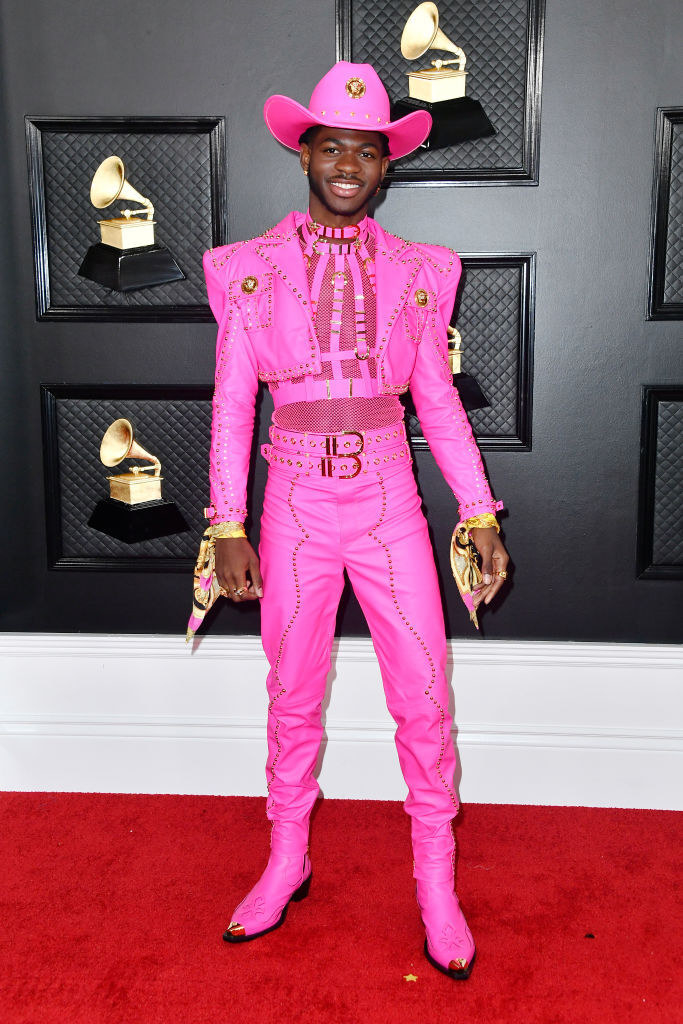 Well, fingers crossed it won't be long before we get another brilliant Lil Nas X red carpet ~moment~.