Alright, so Kim Kardashian's Met Gala look has pretty much been living in my head rent free in the weeks since it first entered our lives.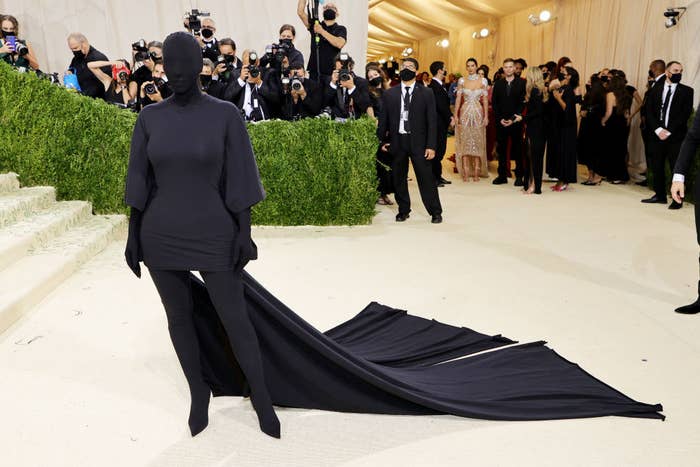 In a new interview, Kim's mom, Kris Jenner, confirmed that the head-to-toe Balenciaga look wasn't exactly the most, err, practical — but thankfully, Kris's boyfriend, Corey Gamble, was there to help.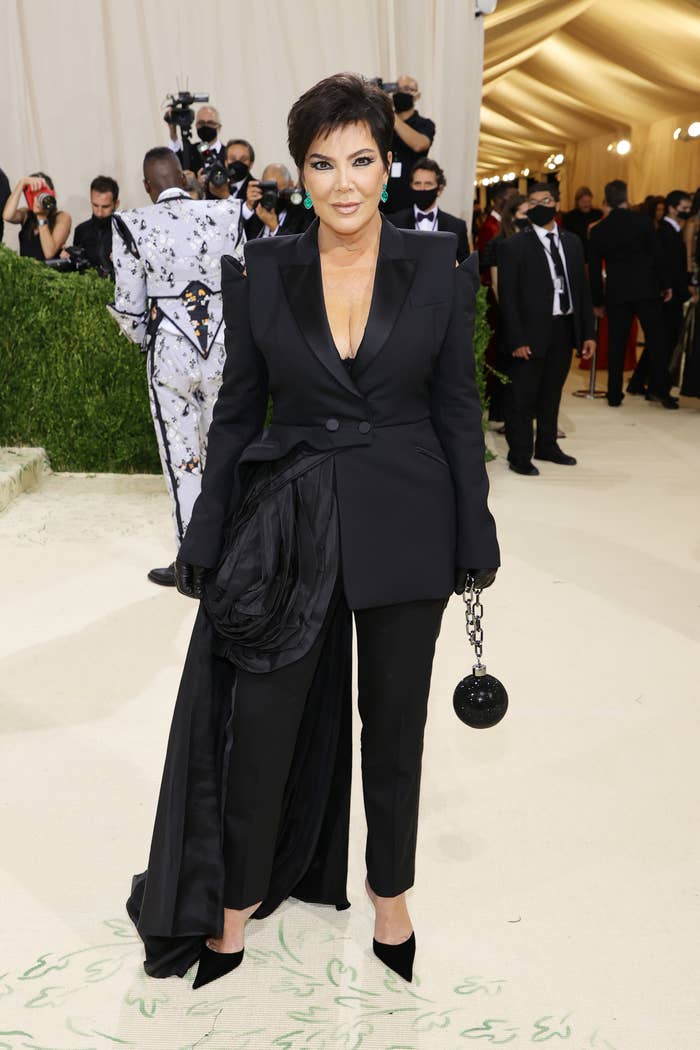 "The whole evening of the Met Ball, Kim couldn't see, and she couldn't breathe," Kris told Ellen DeGeneres.
"So my boyfriend, Corey, was walking around, we were all together, and he was leading her to where we were supposed to go and helping with her ponytail," she continued. "Suddenly he was somebody pulling her around — and a hairstylist — all at the same time."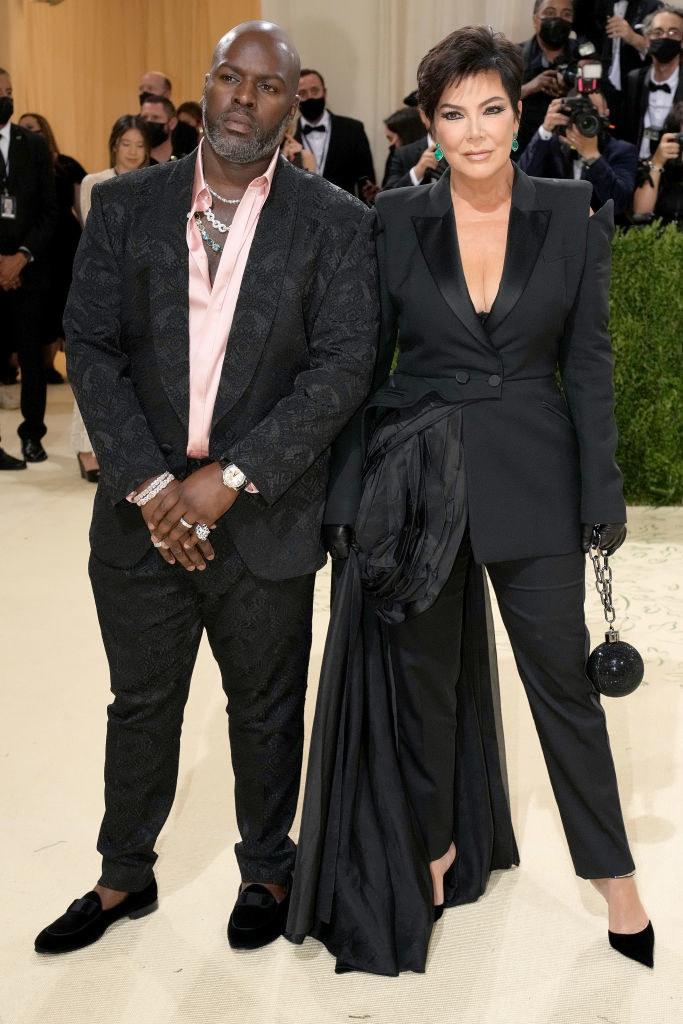 However, things took a turn for the even more ridiculous when Kim was asked to dance onstage. "Halfway through the Met Ball they asked her to do something, like do a dance for Vogue. And we were on the stage. She had no idea what she was doing. It was so funny," Kris said.