For context, Kim reportedly got the $60 million Hidden Hills house amidst her ongoing divorce from Kanye West. Although we've seen clips of the house on social media, this "Objects of Affection" video is (as far as I can tell) the first full-length look at the place with Kim post-split.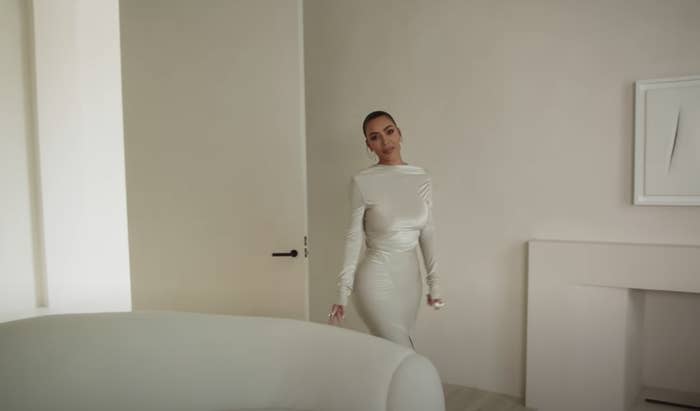 "We're here in my home, once again. A few things have been updated," Kim begins the video, starting with the kitchen/dining area. "I've filled it up with some amazing art and all my favorite things, I can't wait to show you."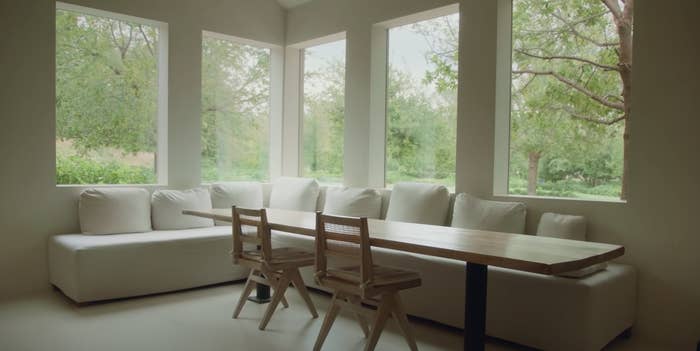 "Everything in my house is really minimal. There's so much chaos out in the world that when I come home, I want it to be really quiet and I want everything to feel calming."
However, the neutral palate isn't true of the entire house. "I have the playroom filled with clutter. Bedrooms: One is pink, one is purple, one is blue, one is dinosaurs. Each kid can have their full style and taste in their bedroom and have so much fun," Kim explained. "Shockingly, four kids hasn't messed up my cream house."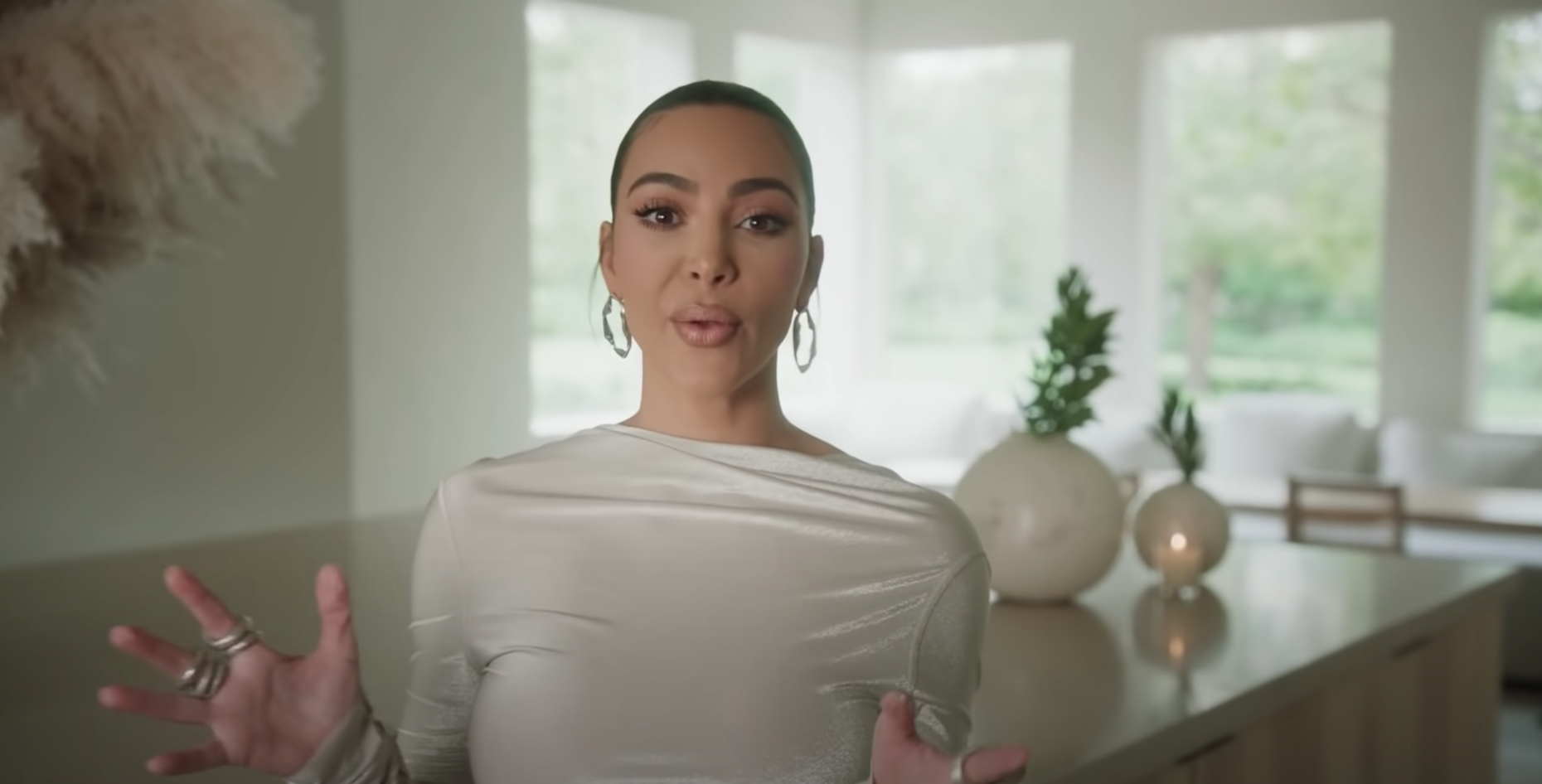 If we can cross reference these clips from Kim's 2019 Vogue 73 Questions, you can see the living room has had a couple of changes:
One of the things that Kim focuses on her is her daughter North West's artwork — including this mountain-scape that literally made headlines because people questioned whether a child painted it: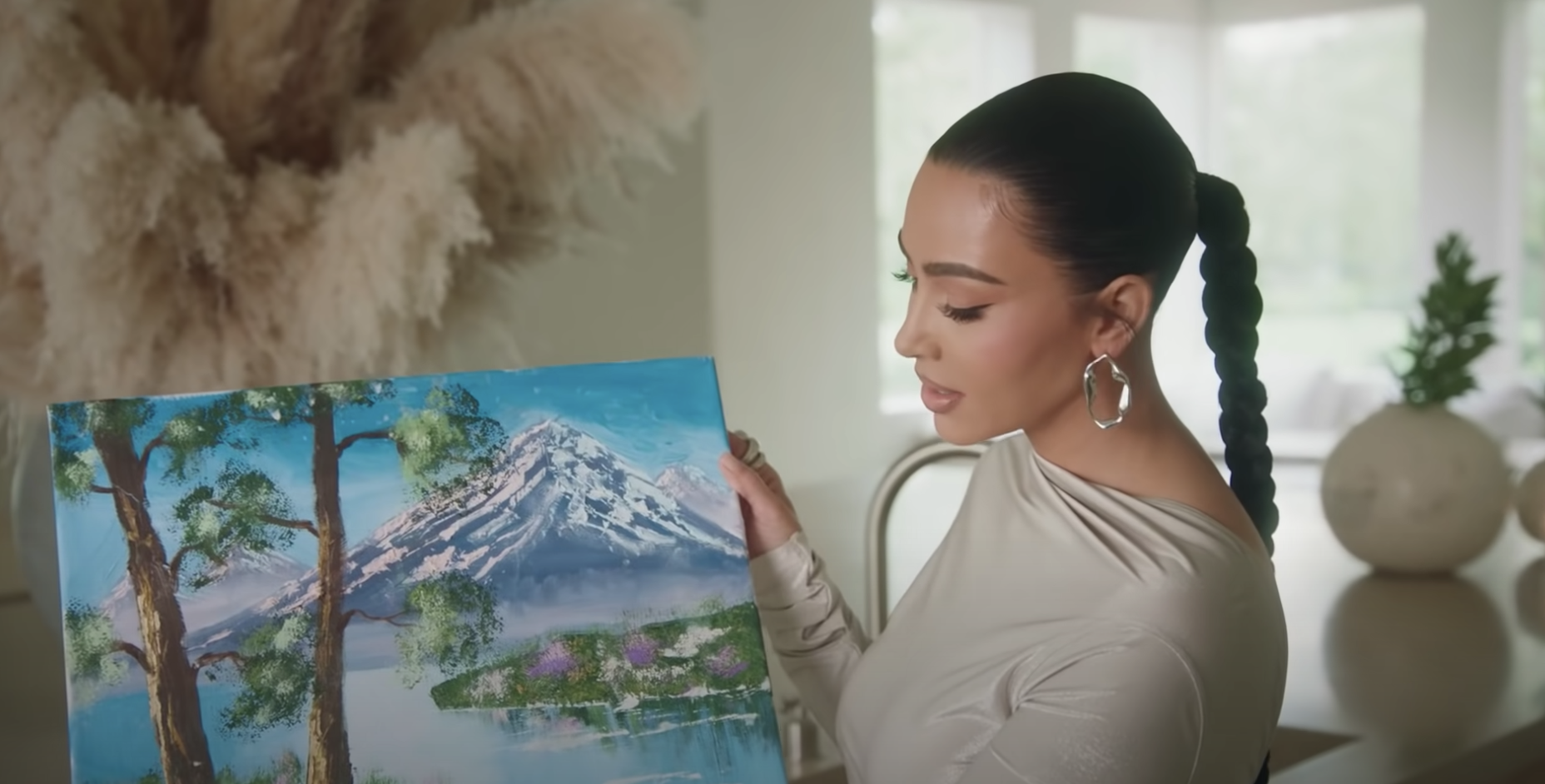 Then there's this charcoal drawing that North made when she had COVID. In the words of Kim: "Maybe that was just her emo mood."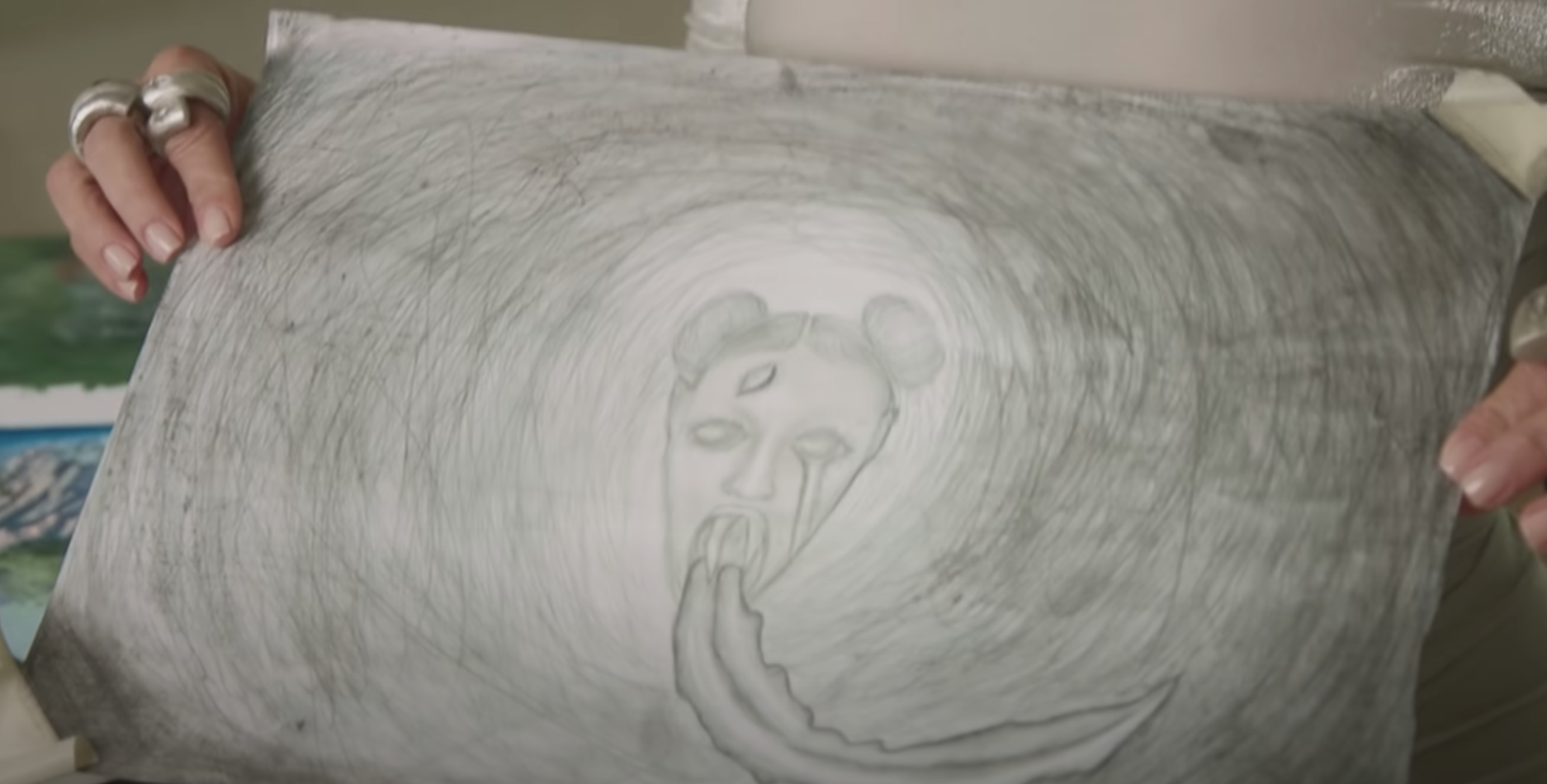 Moving on, of course the mausoleum-esque hallways are still there: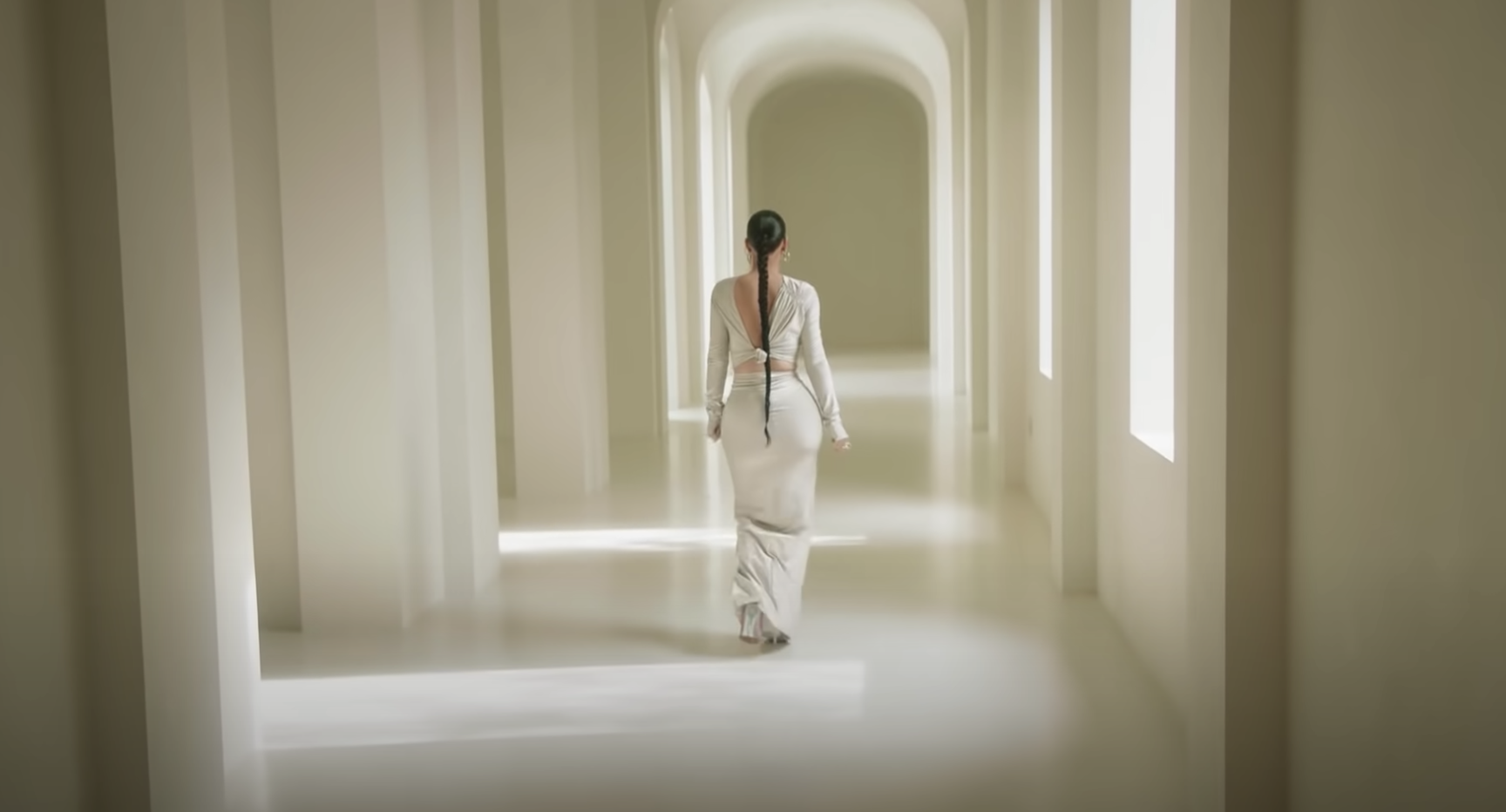 Kim then takes us to her bedroom's sitting room, which is a space that rich people apparently have: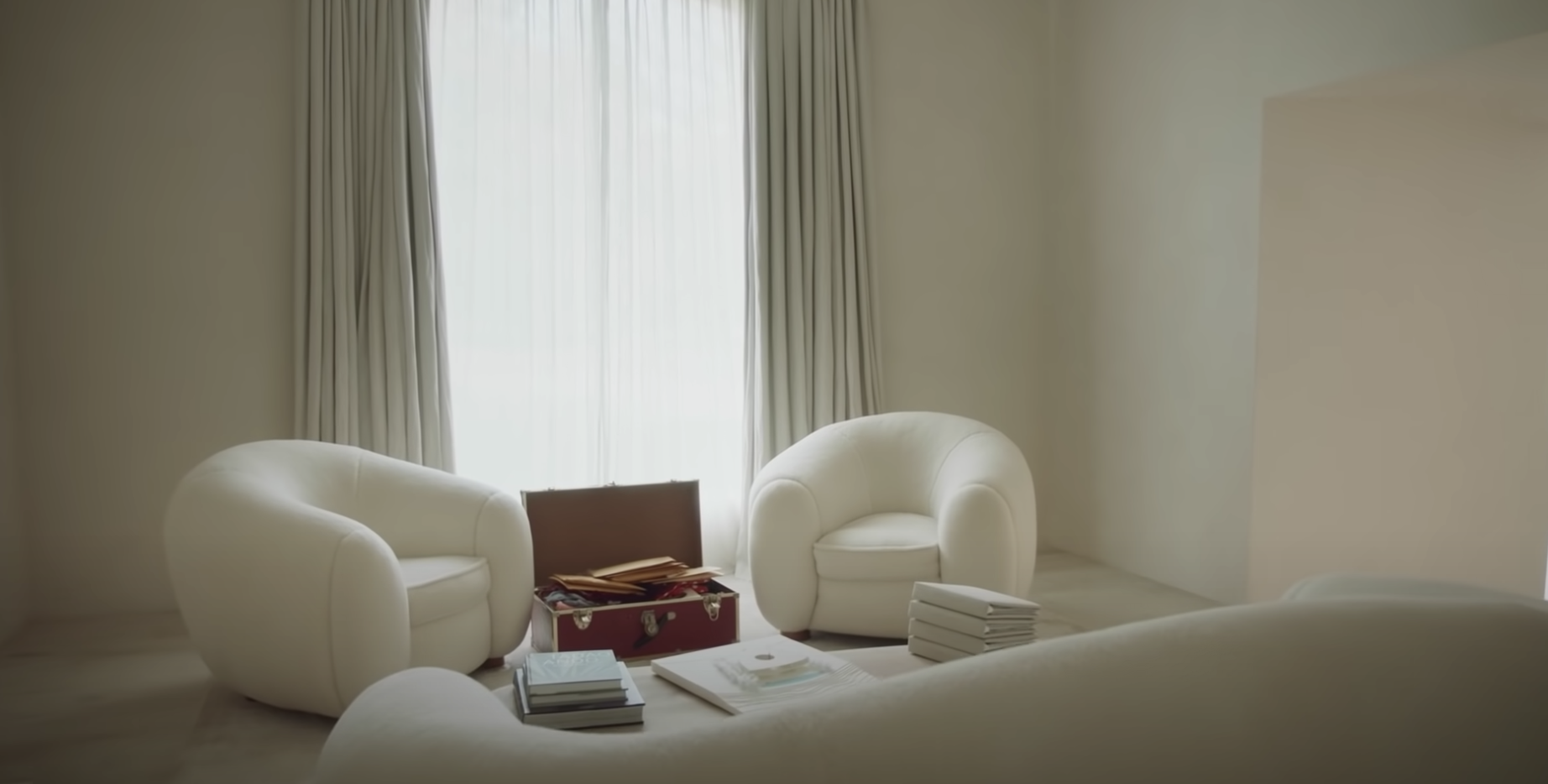 From what I can tell, this is the space that has undergone the most transformation since 2019. You can see it in the background of this shot:
There's new artwork, sofas and a new coffee table — which actually looks quite cozy IMHO: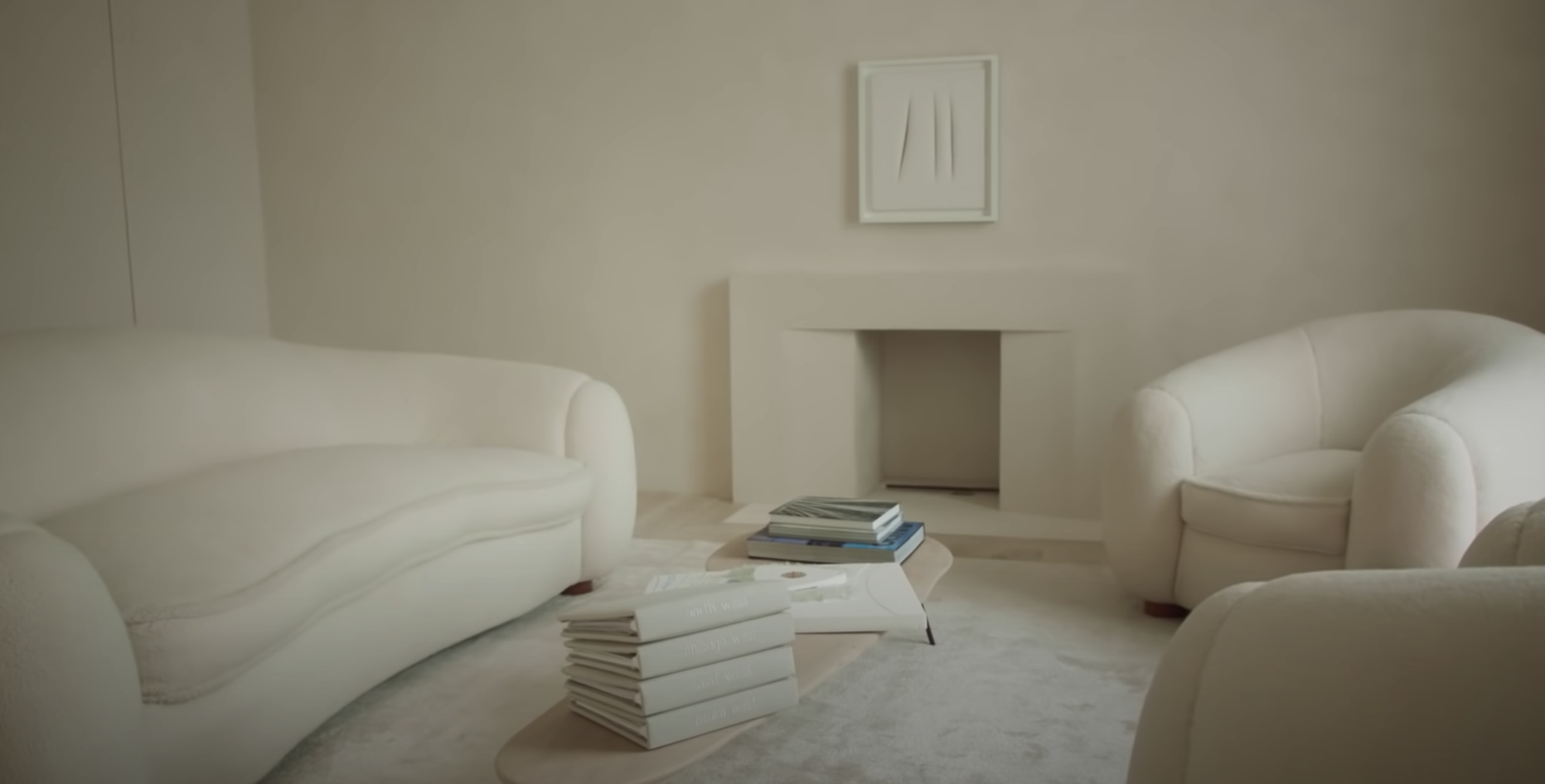 On the coffee table are Kim's baby books, which include things like sonograms and birth announcements for all of her kids. There's also a trunk full of Kim's childhood memories, featuring a toy Kris knitted her for her bunny-themed room:
Then, there's the piano room, which is often subject to many themes — such as when Kanye decked it out like this for Kim's birthday: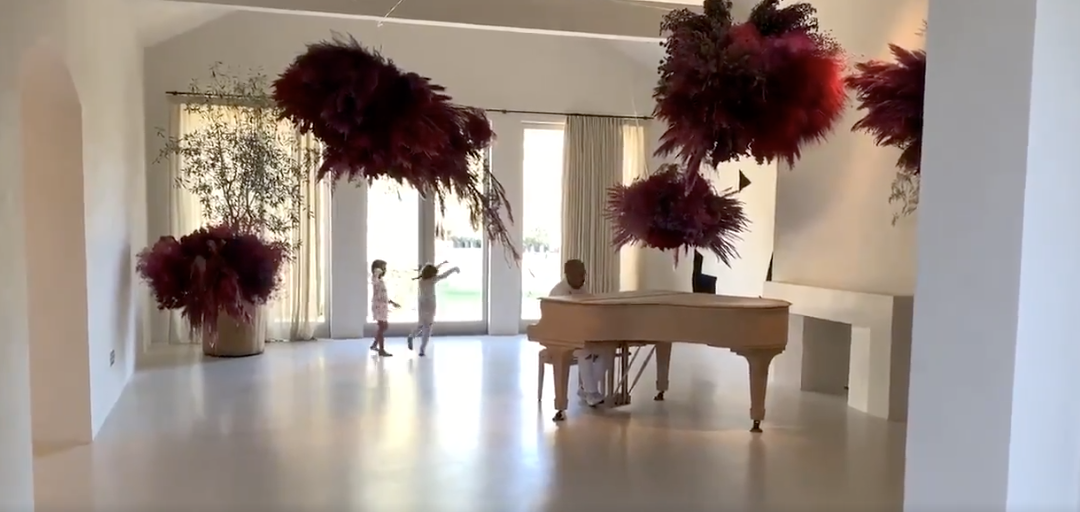 This is what it looked like in Kim's 2019 Vogue video — possibly more eery, if you ask me:
And here's what it looks like now! Still very similar, but with a little more furniture and some artwork above the fireplace:
Also in the video are Kim's cars that are grey to match the house: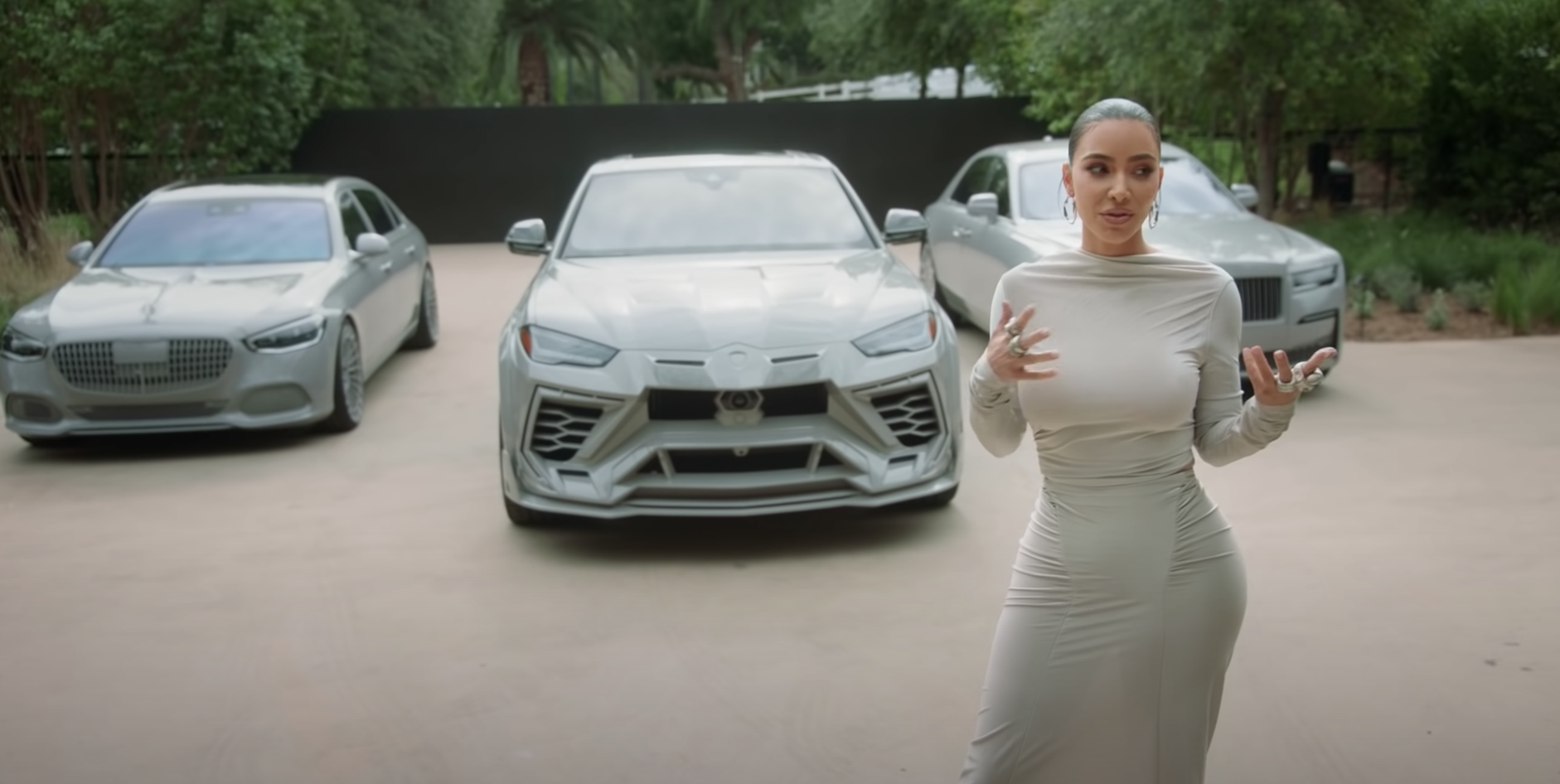 And her "neutral" basketball court: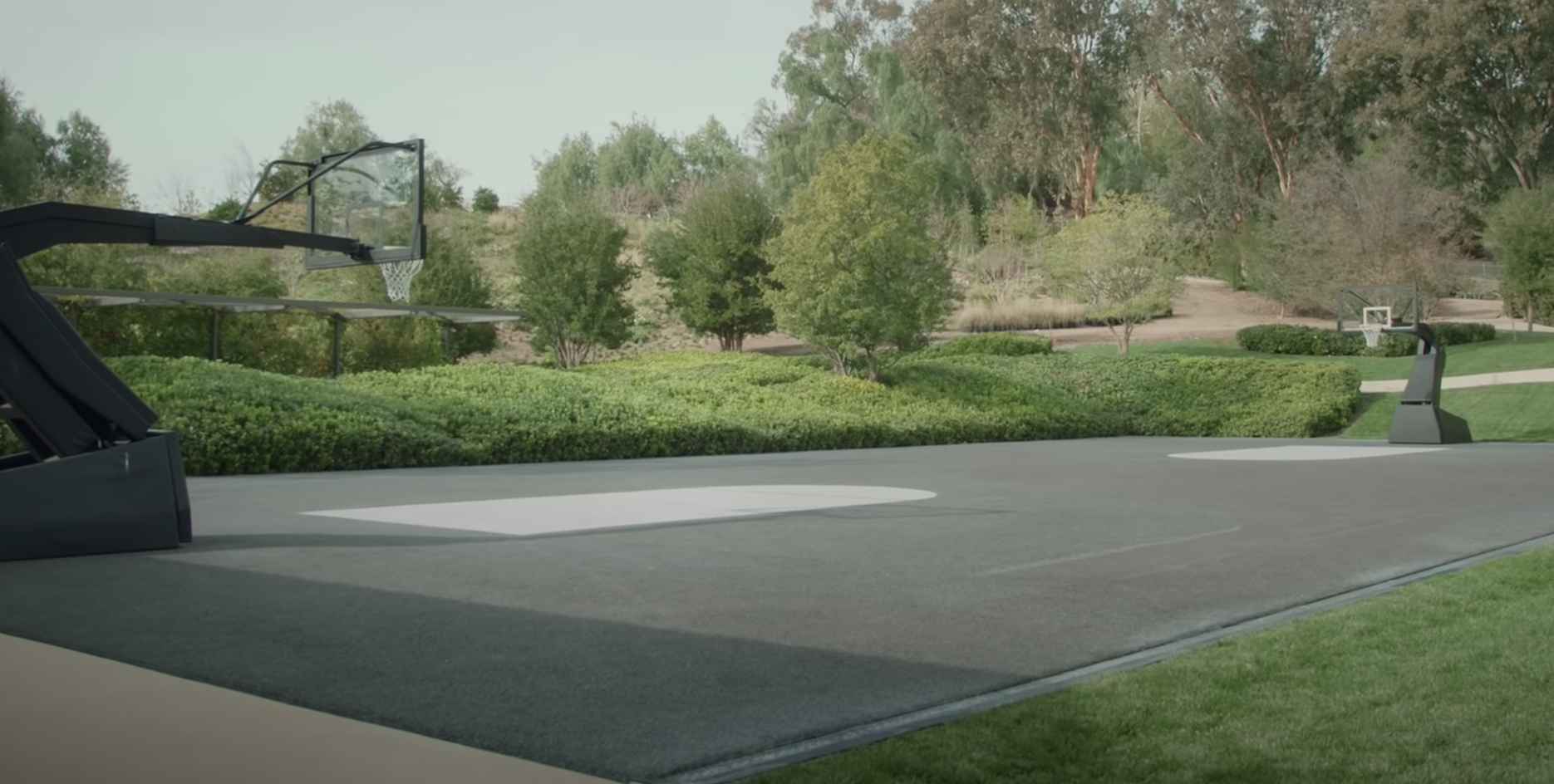 So, all in all, it's safe to say that Kim's house is still incredibly grey.