So, when Kim stepped out ahead of her SNL hosting gig for a cast dinner, you can guess what she was wearing...yup, Balenciaga.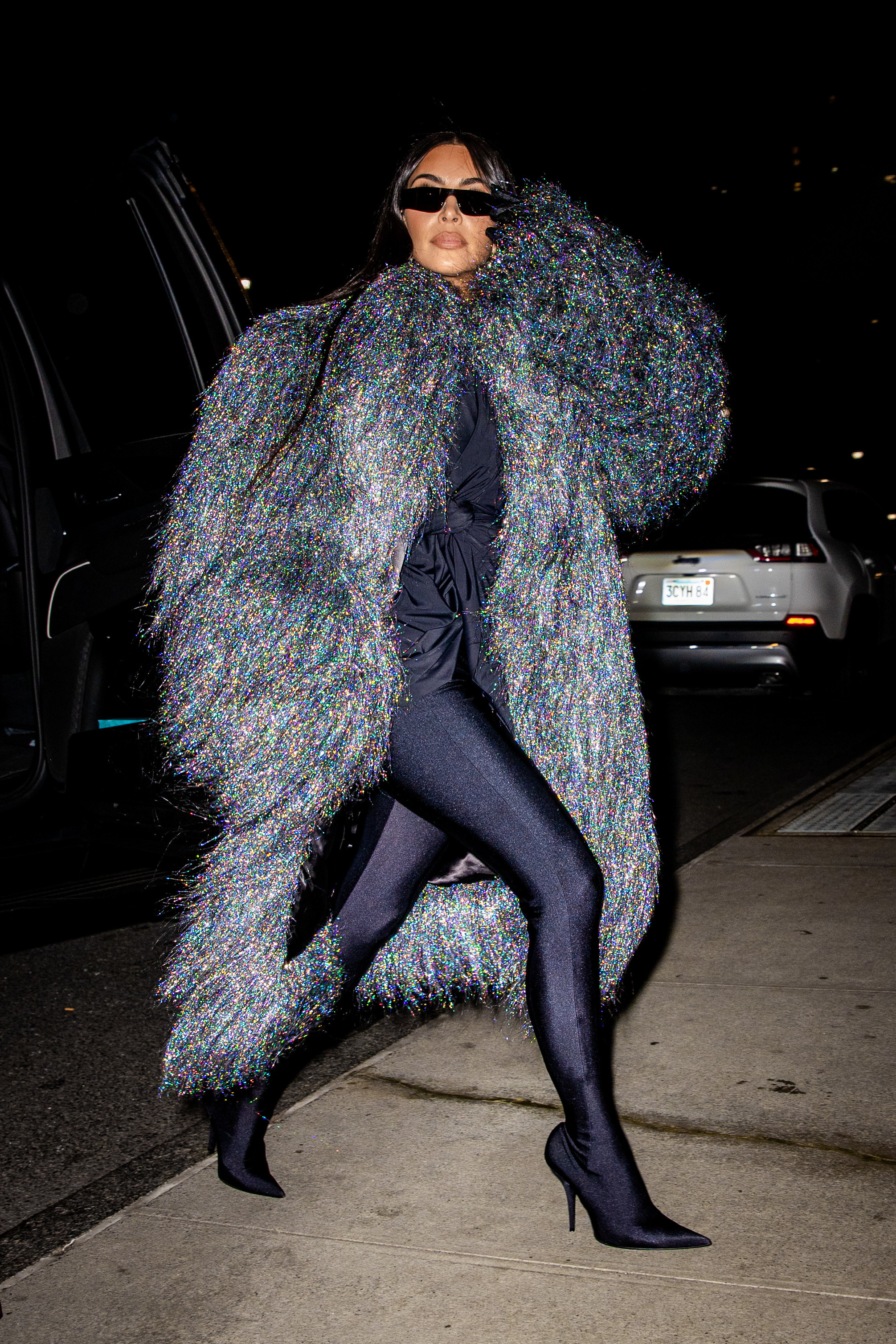 According to Page Six, this coat costs a cool $23,000. The pants are the Balenciaga "Pantaleggings," which, yes, do have the feet attached.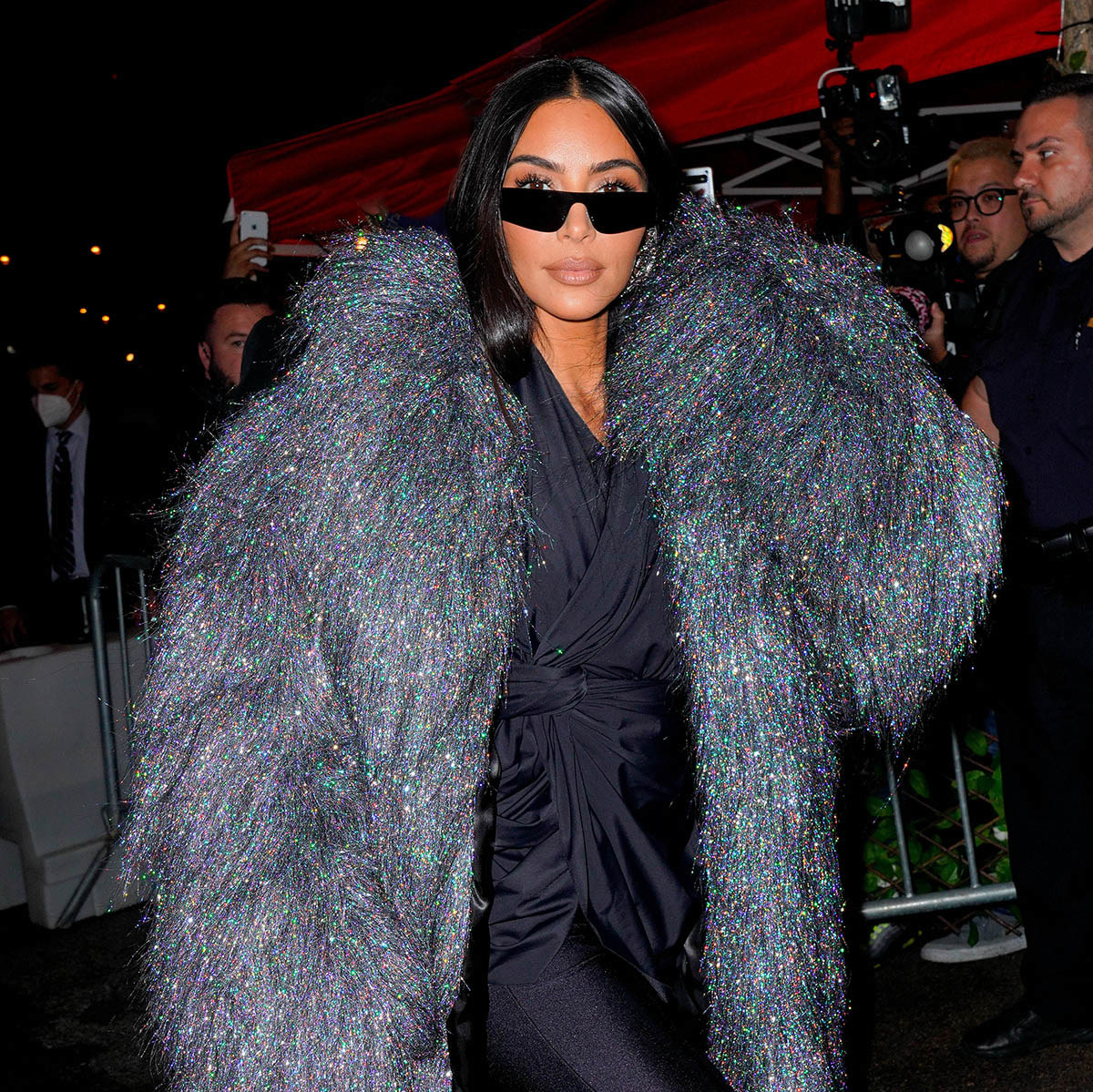 Like the little magpie I am, I must admit that I think this coat is fantastic.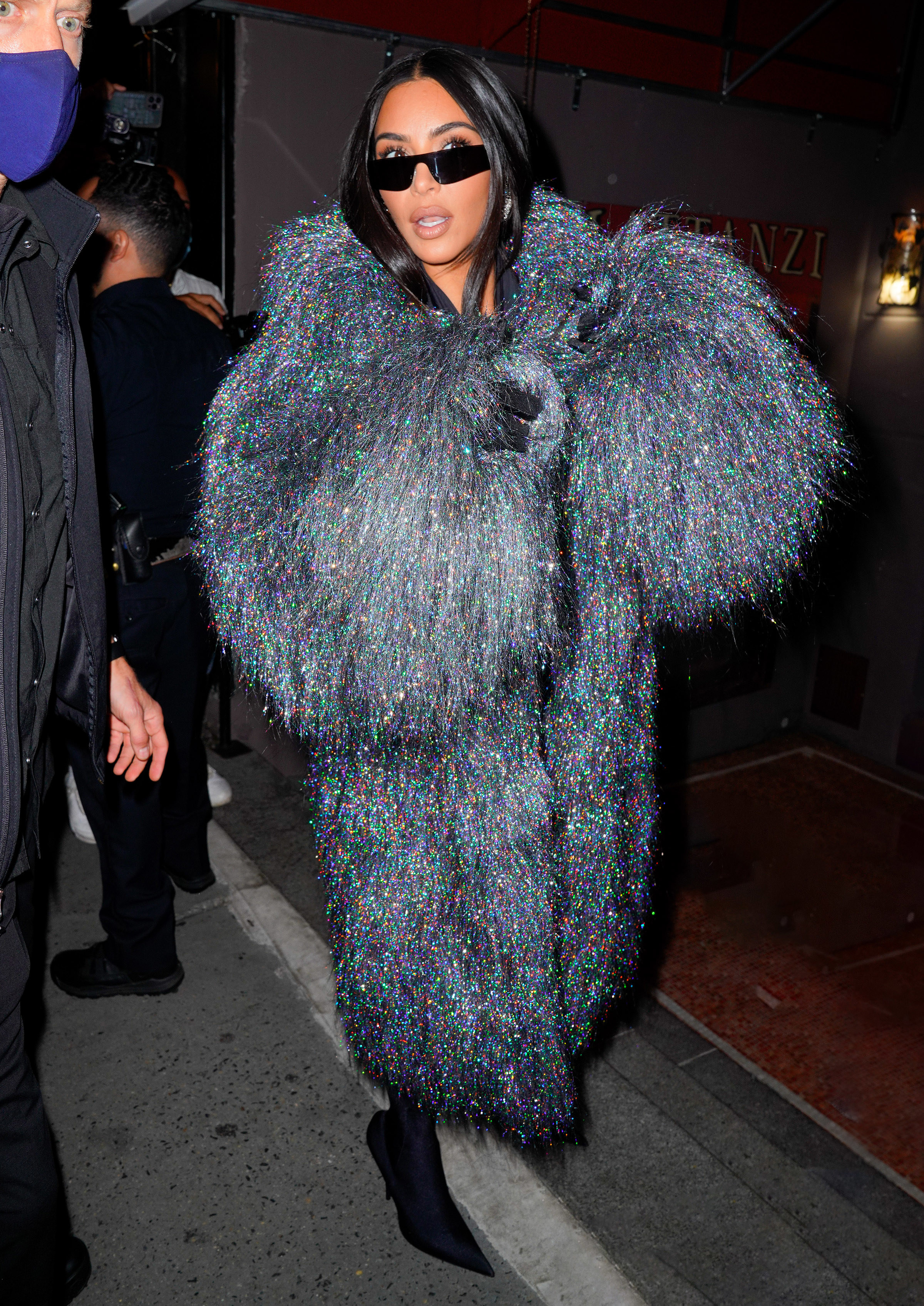 Look at this tinsel! It's like if my Tumblr feed circa 2012* was manifested into real life.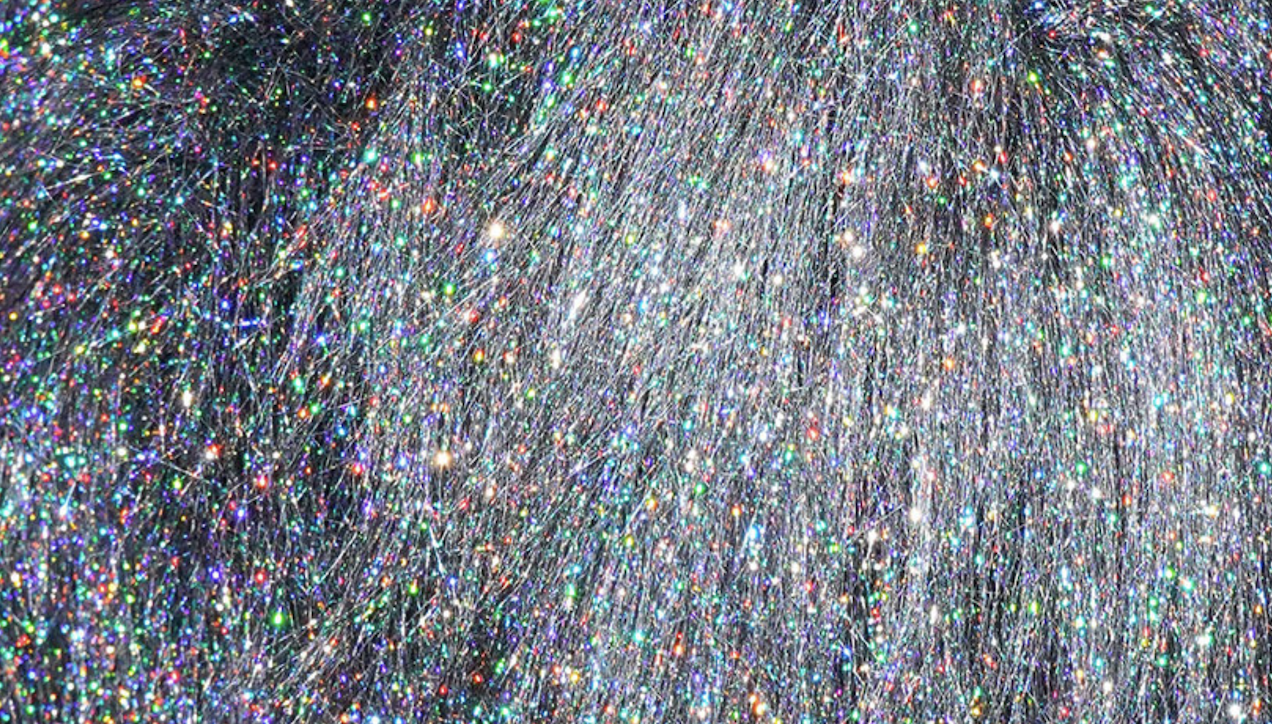 For what it's worth, I was also out in NYC last night and was sweating in a long-sleeved T-shirt and some leggings — let alone a giant faux fur coat. But who cares?! It's fashion!!!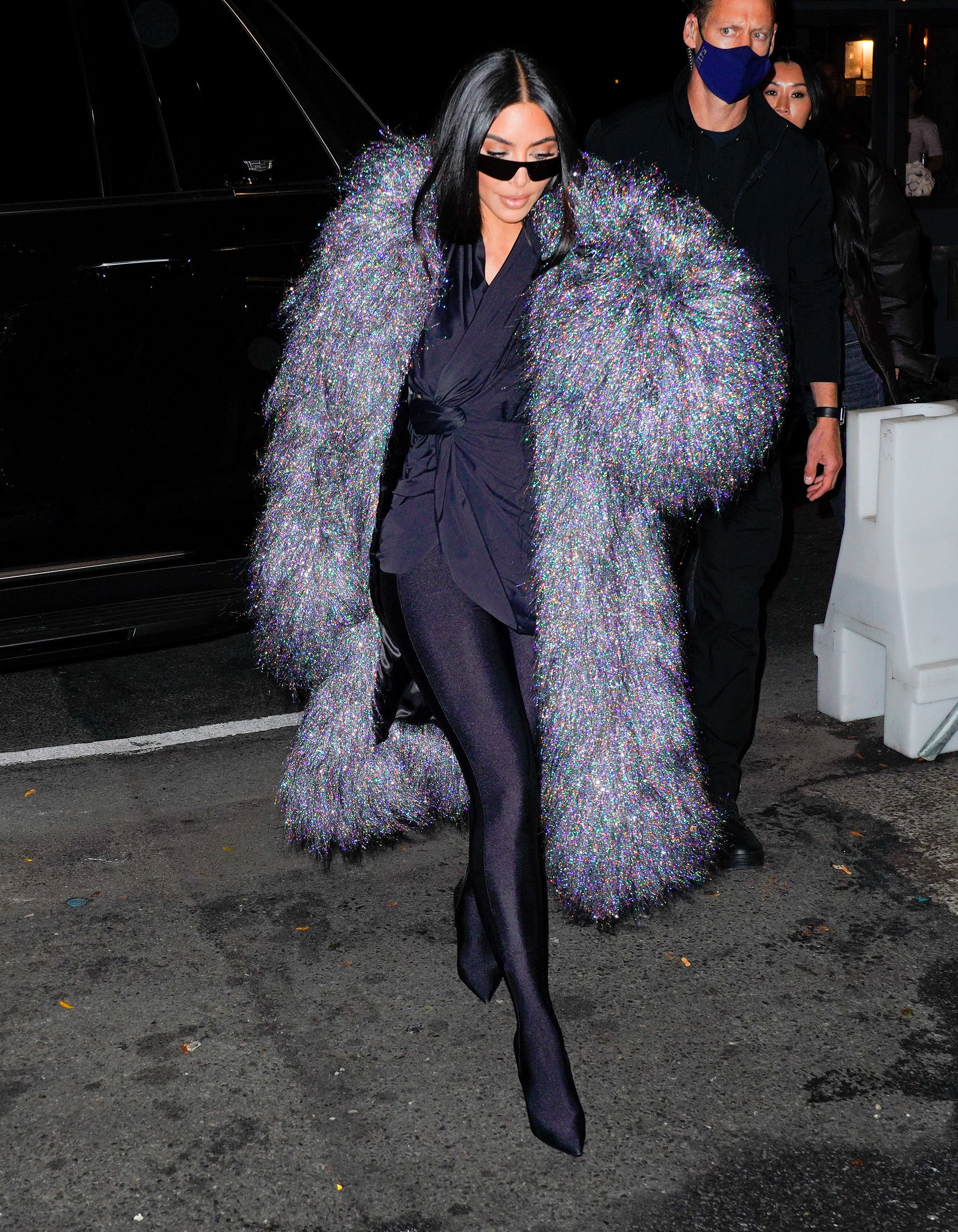 Anyway, off I go to glue tinsel to my winter coat.