Of course, Kim wore Marilyn's iconic "Happy Birthday Mr. President" dress from 1962 on the Met Gala's red carpet. The decision attracted some criticism, both from the delicate nature of the historical dress and the dramatic weight loss Kim went through in order to fit into the garment.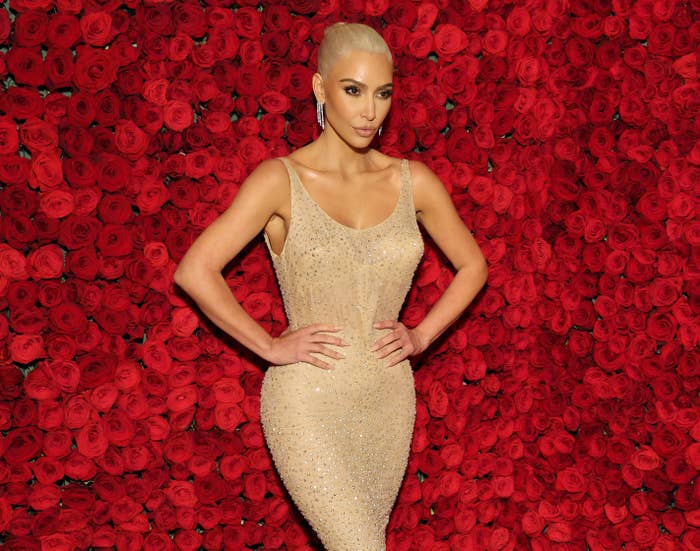 As Kim said that she was "starving" after the Met Gala, her plans following the event involved eating pizza and donuts — and, as it turns out, wearing another dress of Marilyn's.
The second dress was the one Marilyn wore to the 1962 Golden Globes, where she won the Henrietta Award (World Film Favorite) alongside Charlton Heston. It would be the last Golden Globes Marilyn would attend before her death a few months later.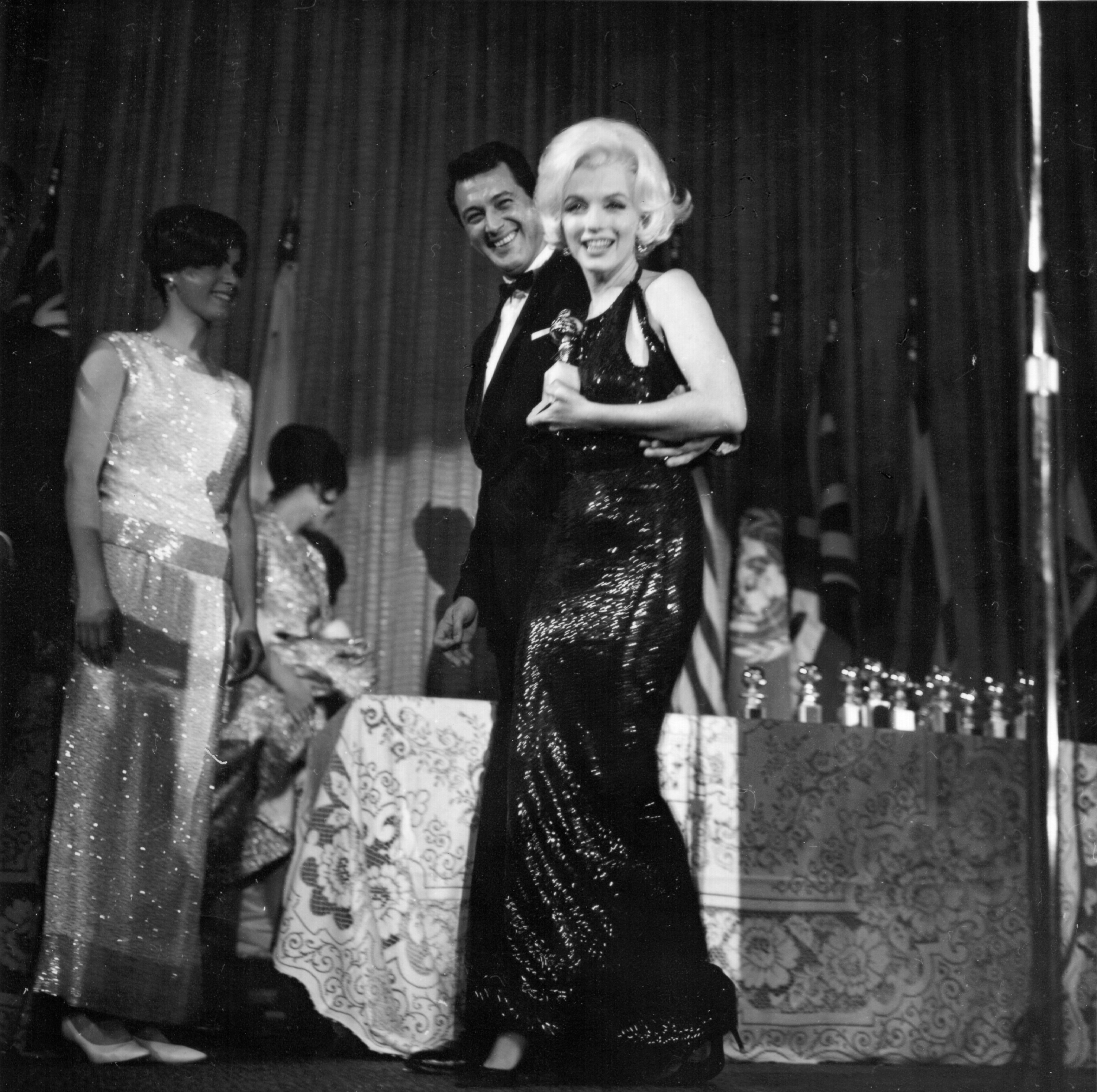 "To top off my night after The Met, I had the honor of changing into Marilyn Monroe's Norman Norell dress that she wore to the Golden Globes in 1962 — where she received the Henrietta Award For World Film Favorite," Kim wrote on Instagram.
"In my quest to find the Jean Louis hand beaded dress that I wore to the gala, I discovered @heritageauctions owned Marilyn's iconic green sequined gown," she continued.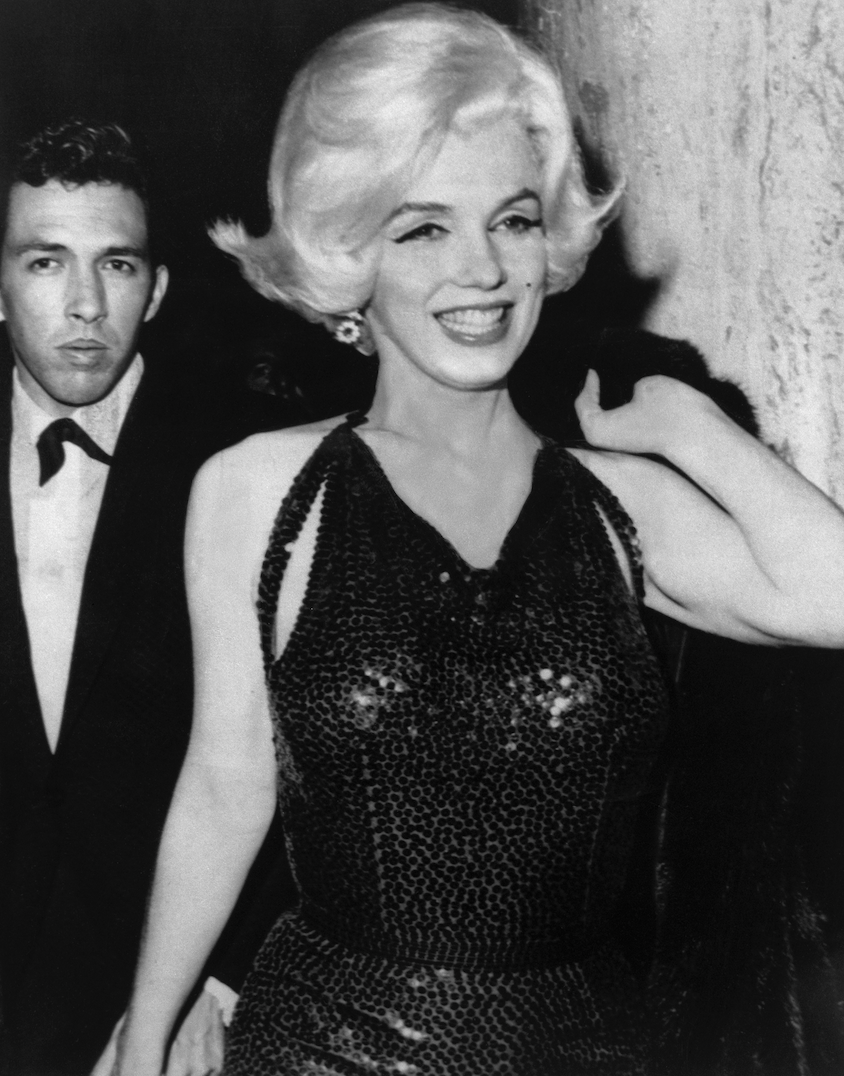 As well as the dress, Kim also posed with Marilyn's real Golden Globe from the event: "Further into my research I found out that the owner of the Golden Globe that she received that evening was none other than my friend @jeffleatham."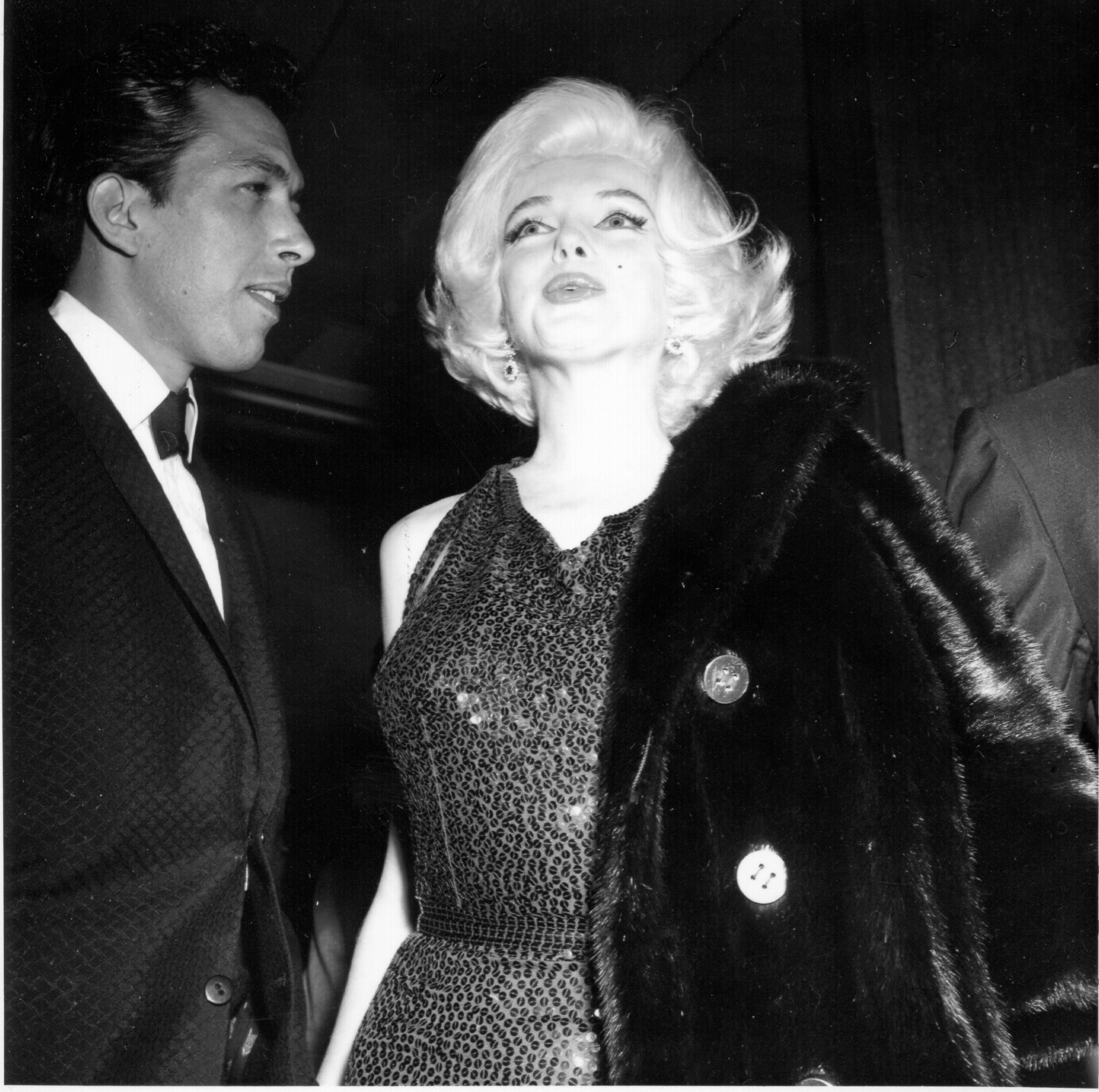 "I saw this all as a sign the way that all of the stars aligned. It will forever be one of the greatest privileges of my life to be able to channel my inner Marilyn in this way, on such a special night."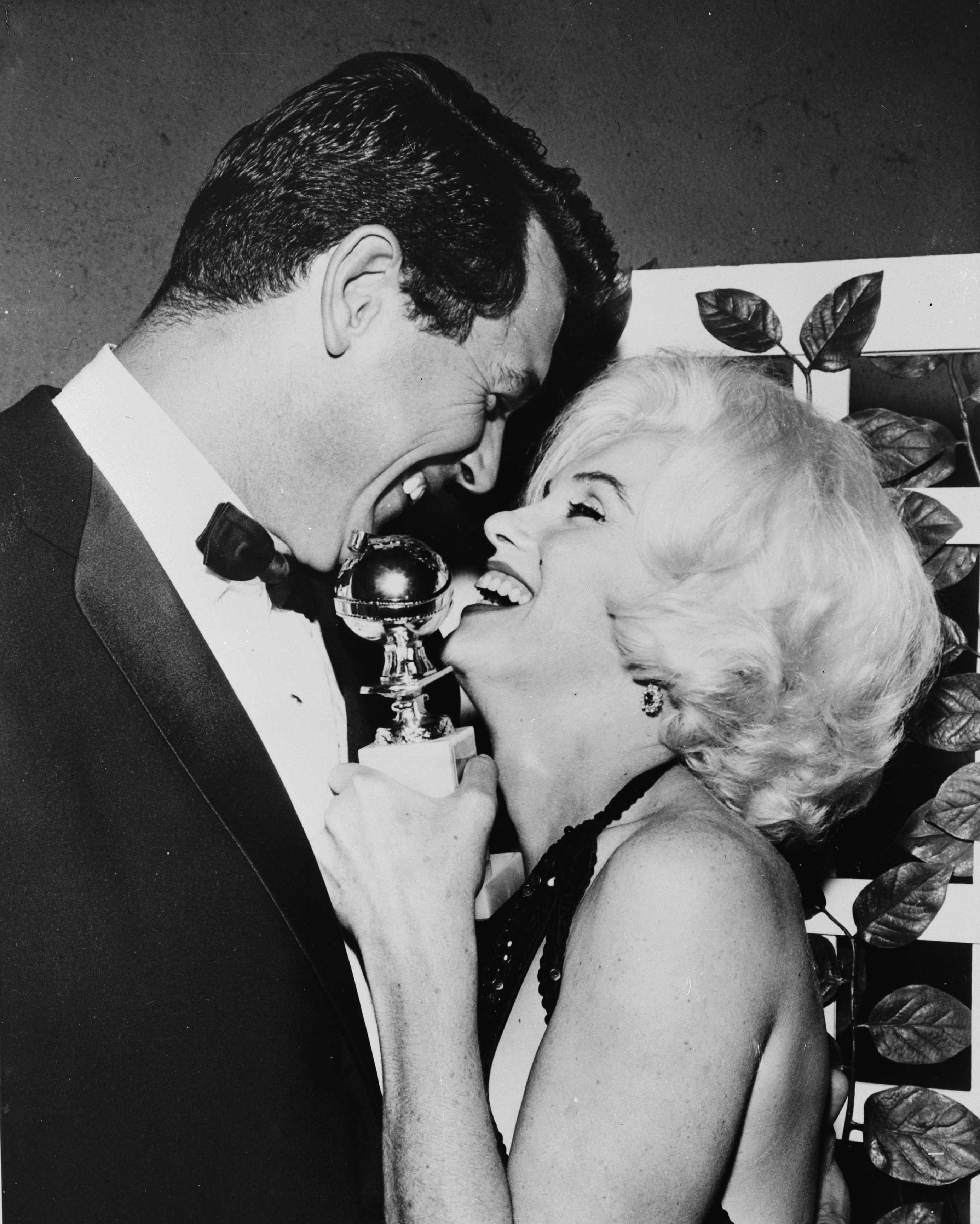 However, as Chrissy Teigen pointed out, Kim didn't wear the second Marilyn dress in the same way Marilyn herself did — as Kim said that it "didn't look good" without her arms through the holes that Marilyn wore at the front, making the original dress backless.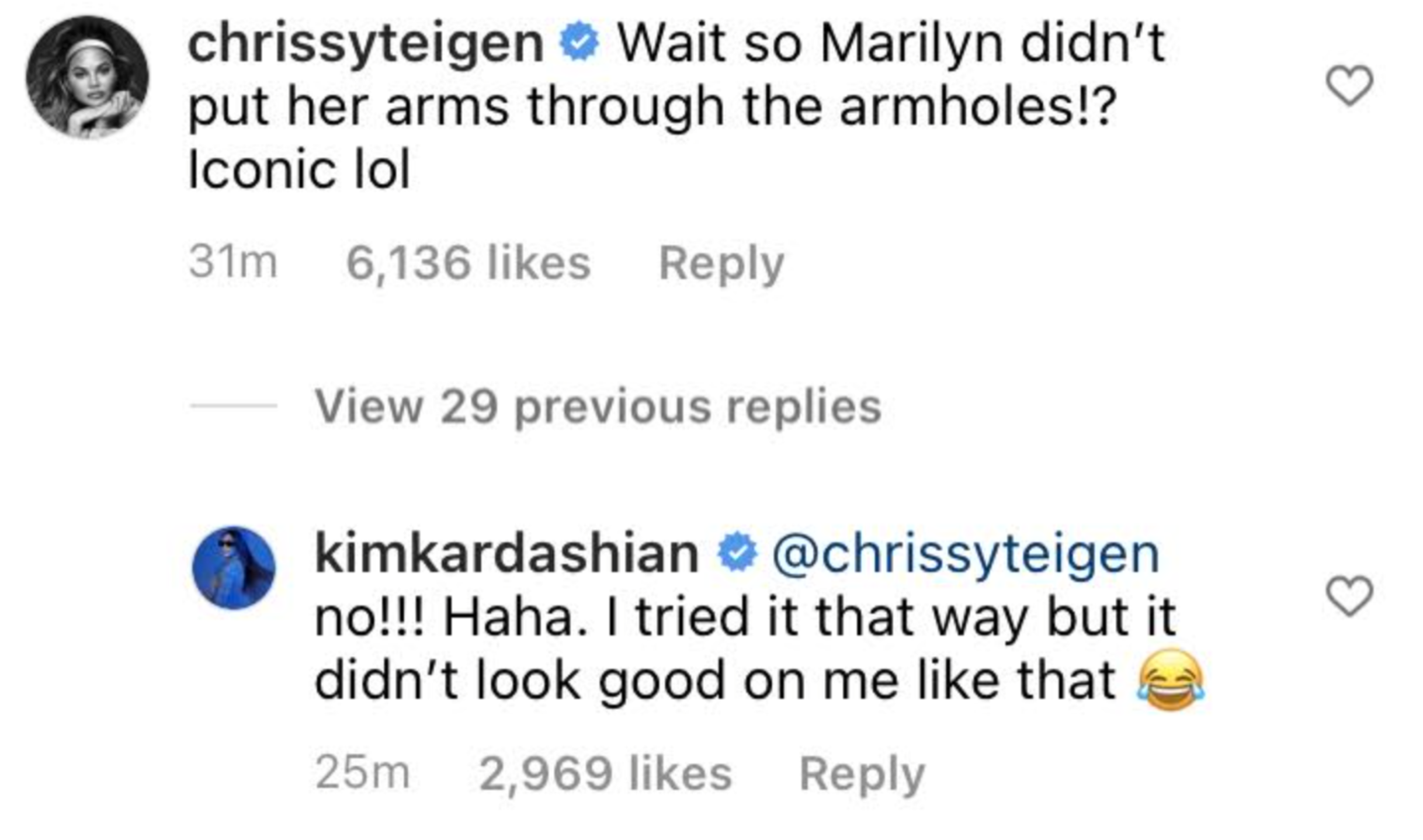 Kim also had to wear the first Marilyn dress in a different way. She wore a coat on the Met Gala red carpet, as the original dress could not be altered — and couldn't fit over her butt.