I Just Really Need People To See The Bodysuit And Mask Kim Kardashian Wore To The Recent "Donda" Listening Event
Nothing like a casual gimp suit to wear to your ex's event.
So as you may or may not know, Kanye West has recently been doing listening parties for his upcoming album, Donda.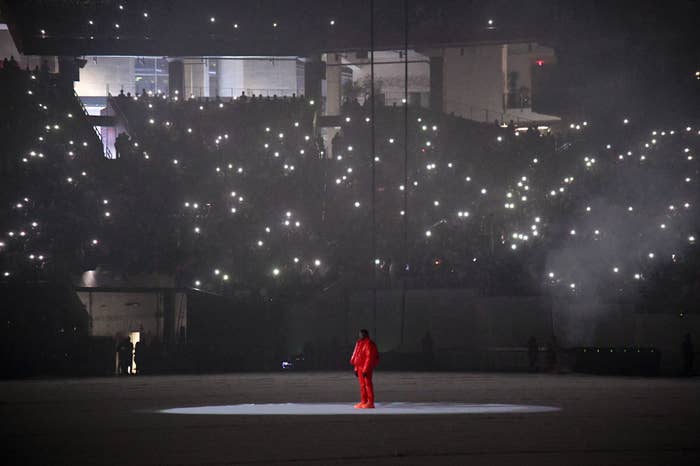 One of the (many) people in attendance for both events was none other than Kim Kardashian, along with the pair's children.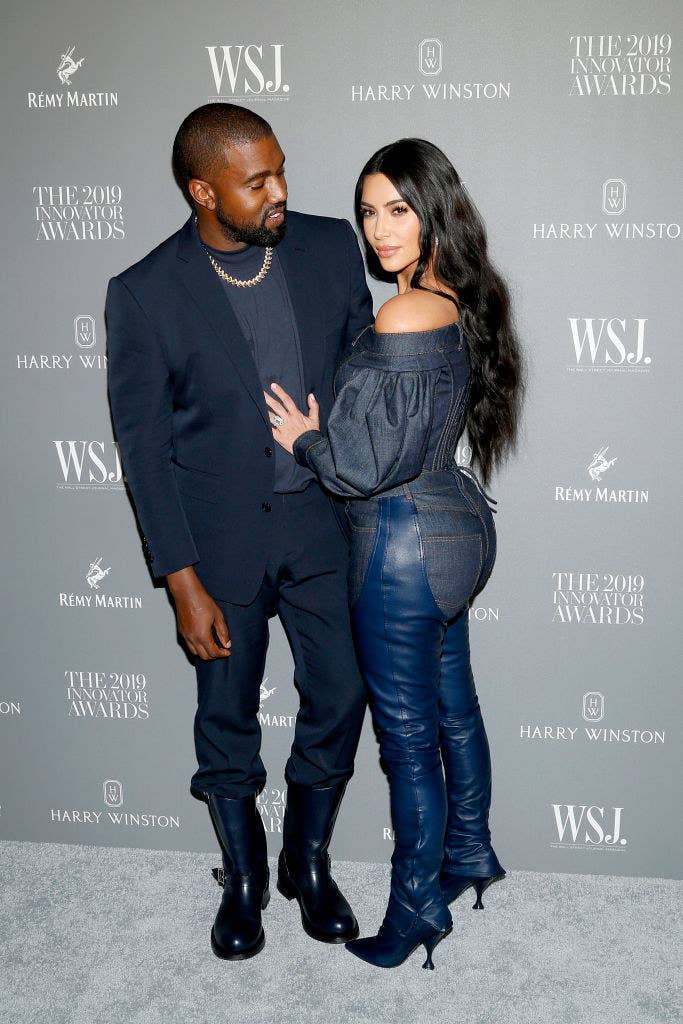 Kim's outfit matched with Kanye's at the first show two weeks ago, where we first got a glimpse of the new record — which included lyrics about how he's "losing his family" and implied that Kim was still in love with him.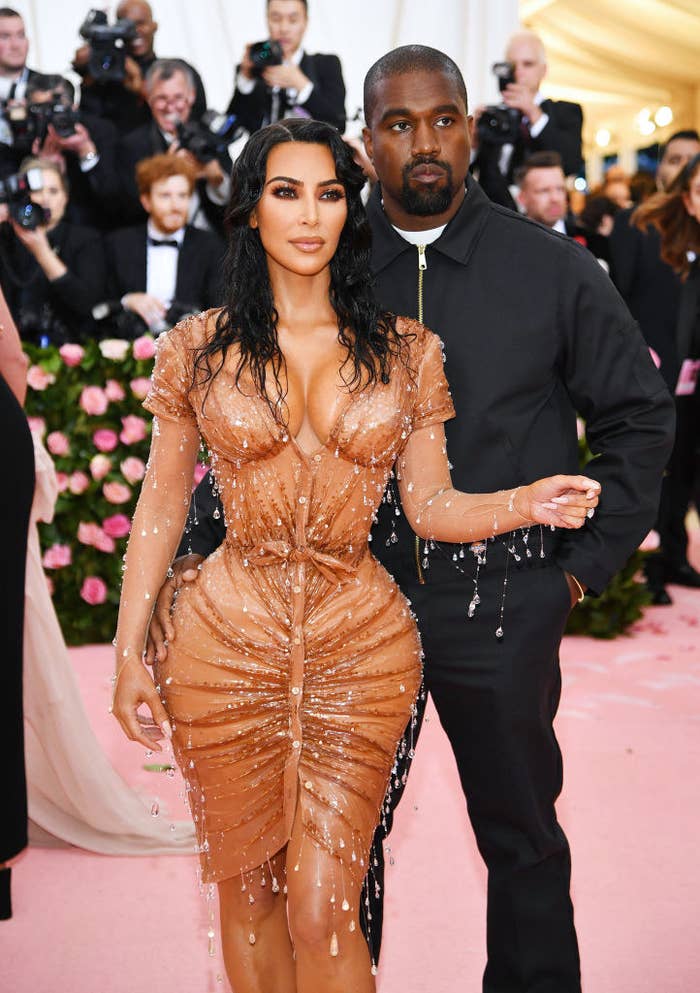 Well, for the second show, Kim's outfit game stepped up another level — and it's a lot.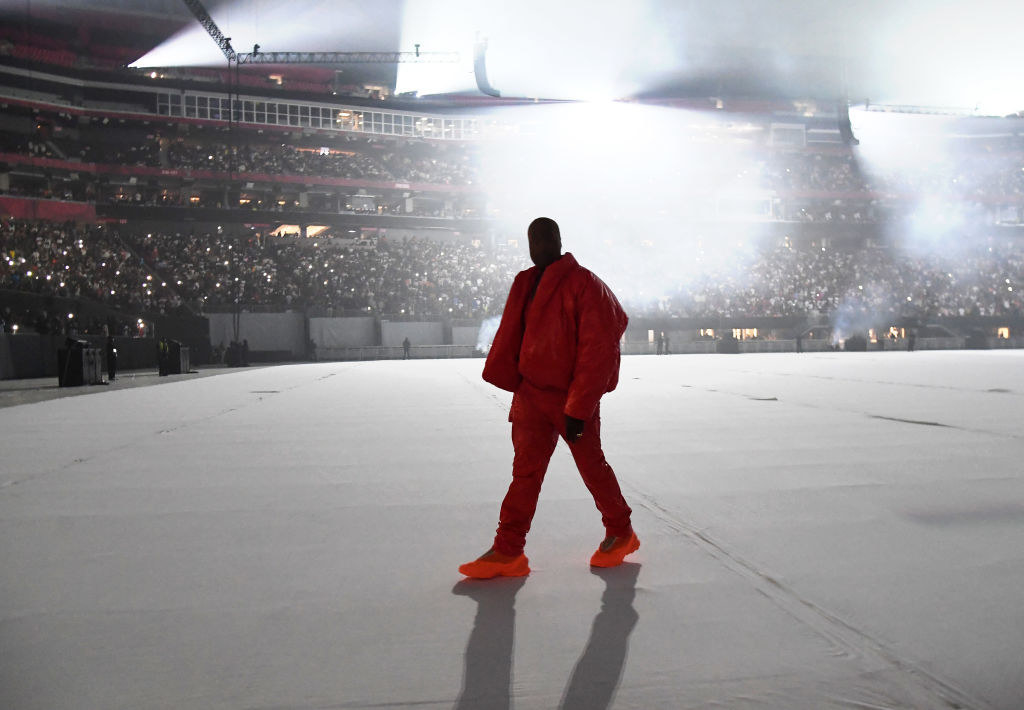 Now, without the mask, this Balenciaga bodysuit looks, ya know, relatively normal.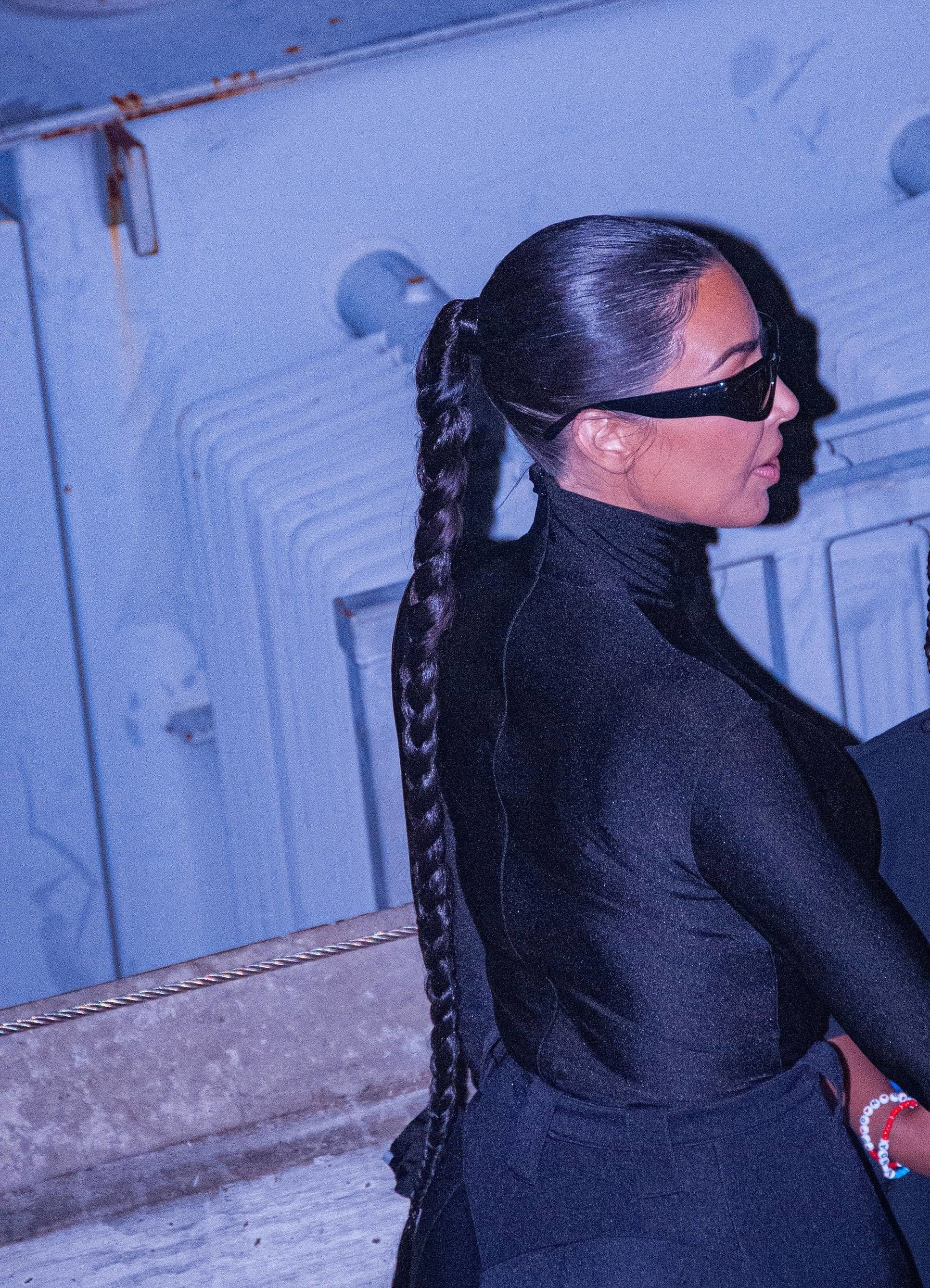 I mean sure, she looks a bit like a spy, but maybe that's chic now!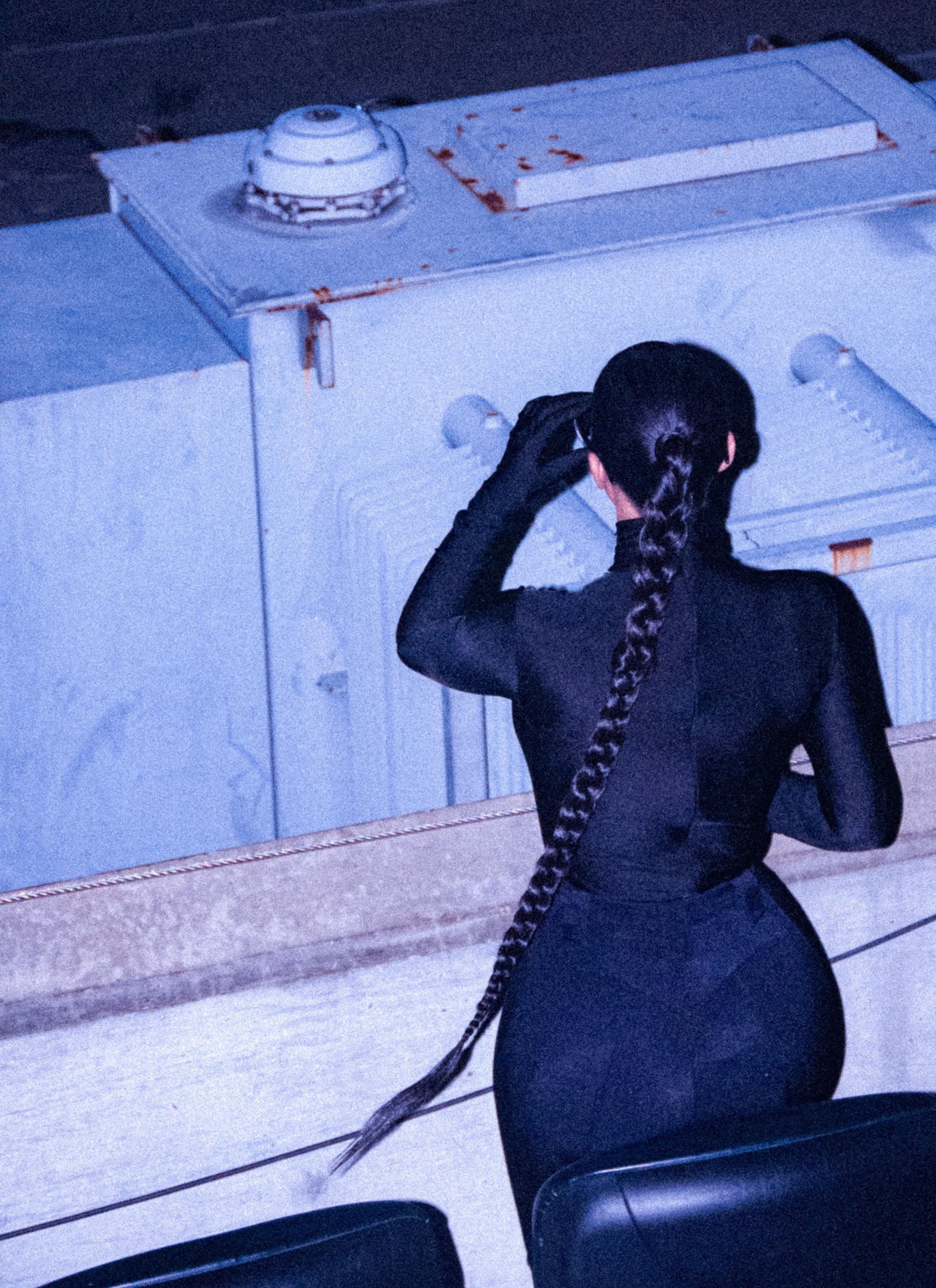 Of course, this is part of the whole mask ~ vibe ~ of the events.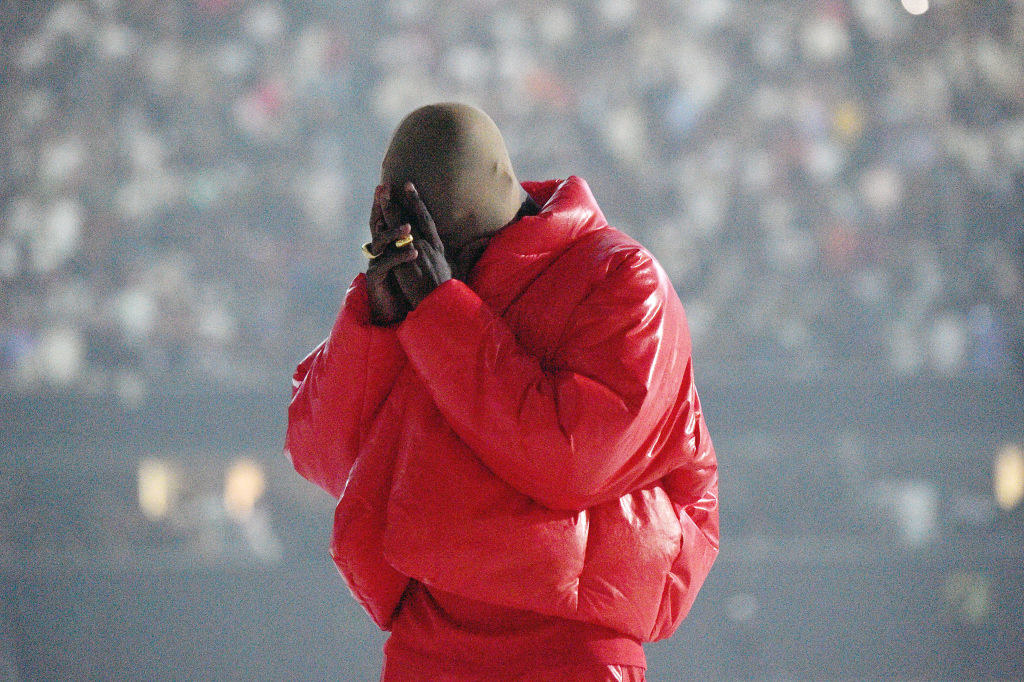 Nice to see exes getting along, I guess?