Posting on her Instagram story, Kim wrote that the documentary "made me feel a lot of empathy for her. The way the media played a big role in her life, the way it did, can be very traumatizing and it can really break even the strongest person."
"Looking back at my own experiences, I remember a time when I felt this way," she continued, before outlining her experiences when she was pregnant with North in 2013.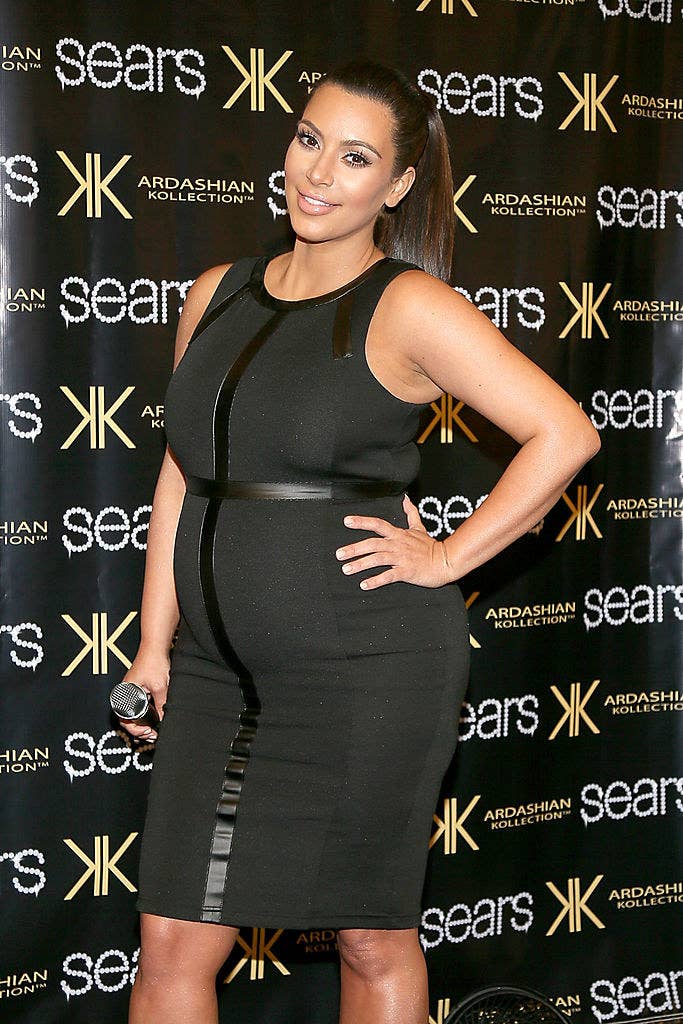 "I was suffering from preeclampsia, which made me swell uncontrollably. I gained 60 lbs and delivered almost six weeks early, and I cried every single day over what was happening to my body — mainly from the pressures of being constantly compared to what society considered a healthy pregnant person should look like, as well as being compared to Shamu the whale by the media."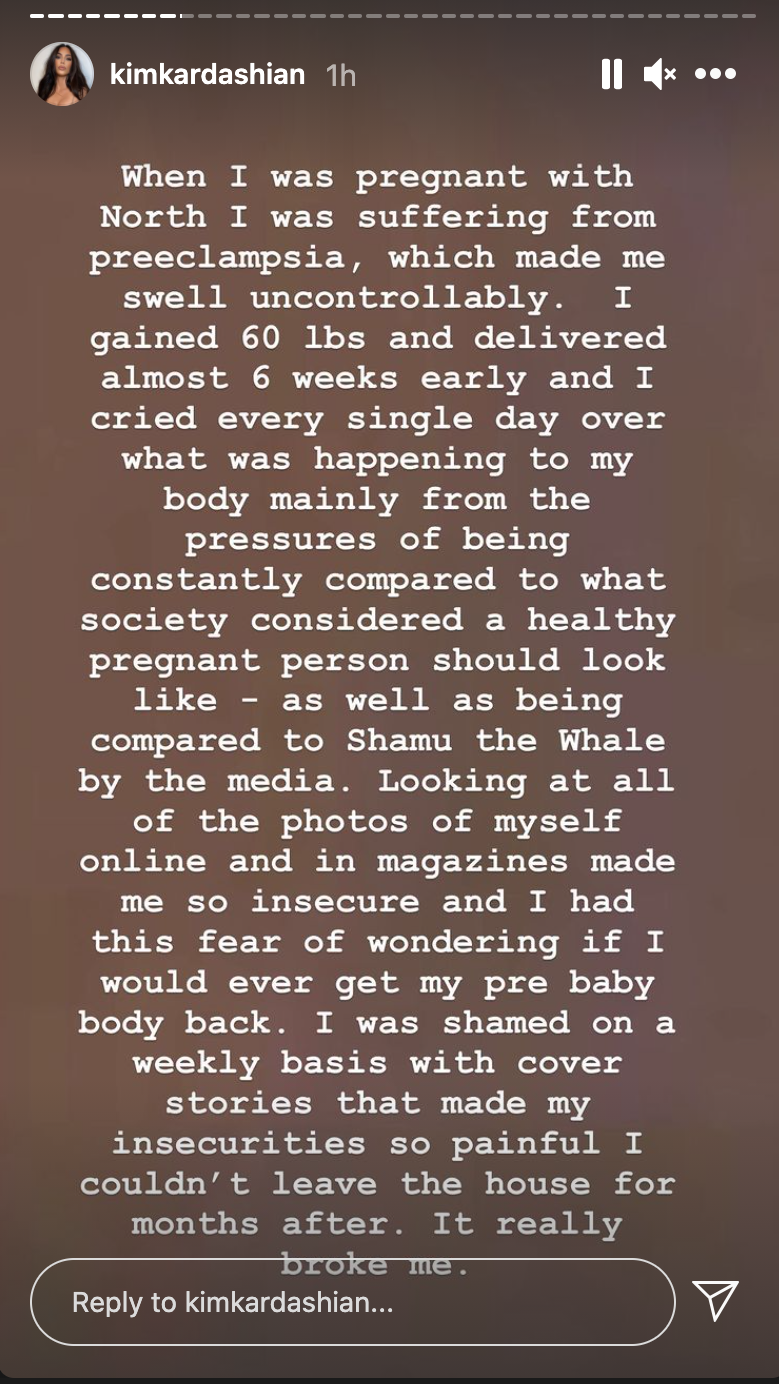 Kim then shared a series of magazine covers, which included headlines like "Alone & binge eating," "Pregnant Kim's nightmare," and "Pregnant Kim whines: This baby is ruining my life."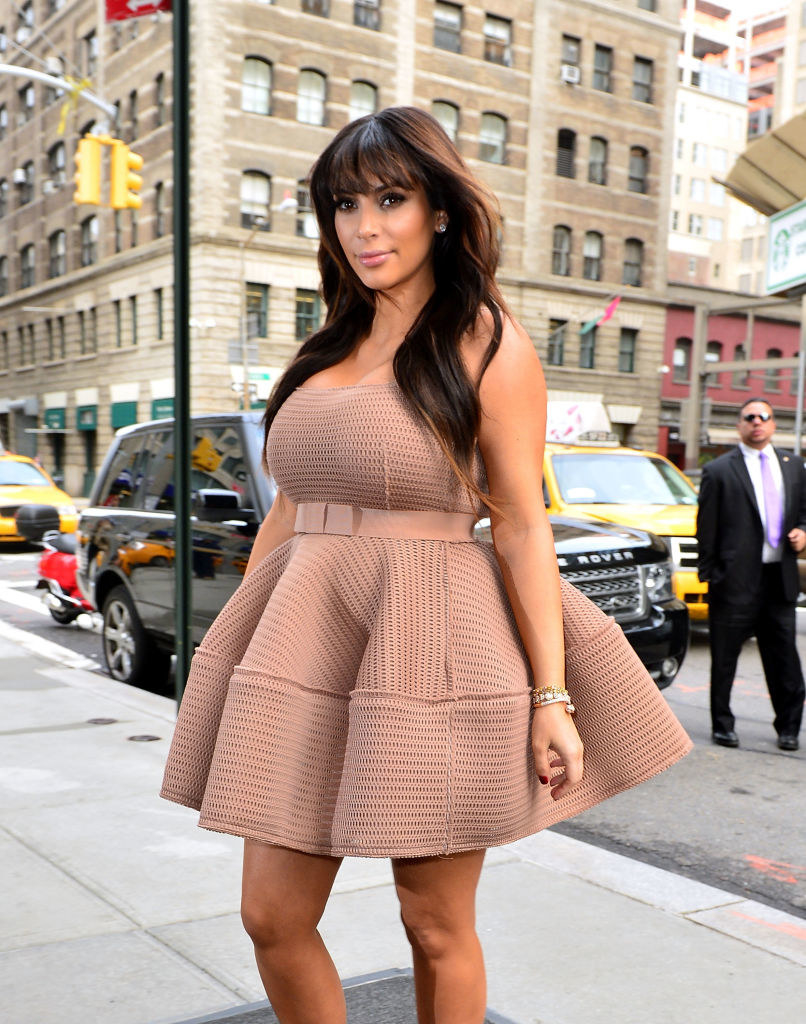 Kim's body was also compared to Kate Middleton's, who was also pregnant at the time, with one magazine writing, "Kate the waif vs. Kim the whale" on its cover.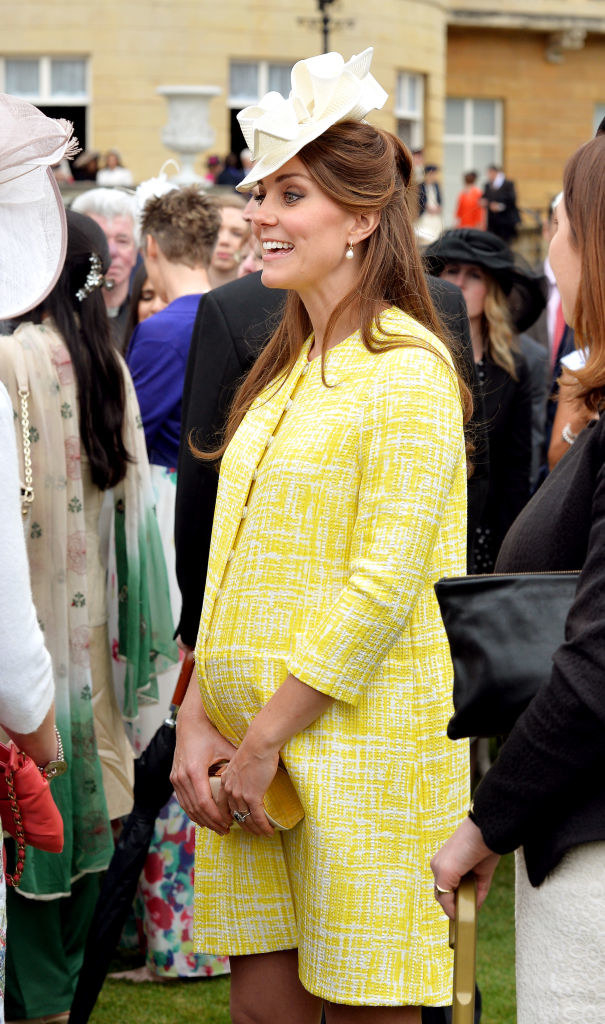 Kim is far from the only celeb to be reevaluating how they were previously treated by the media — Paris Hilton even shared her thoughts on a resurfaced 2011 interview yesterday.