You will probably be wholly unsurprised to hear that Kim Kardashian's birthday debacle involved a private jet.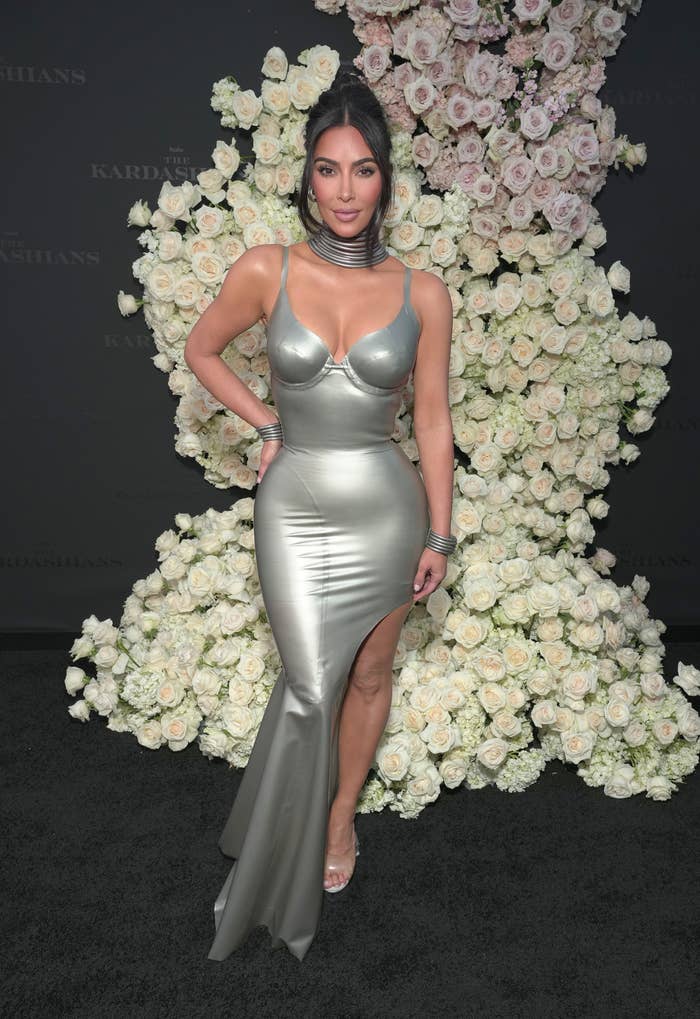 After all, the KarJenners faced a whole bunch o' backlash this summer after Kylie Jenner posted an incredibly out-of-touch pic with her and Travis Scott's private jets — and Kim ranked seventh on the list of celebs with the worst private jet CO2 emissions.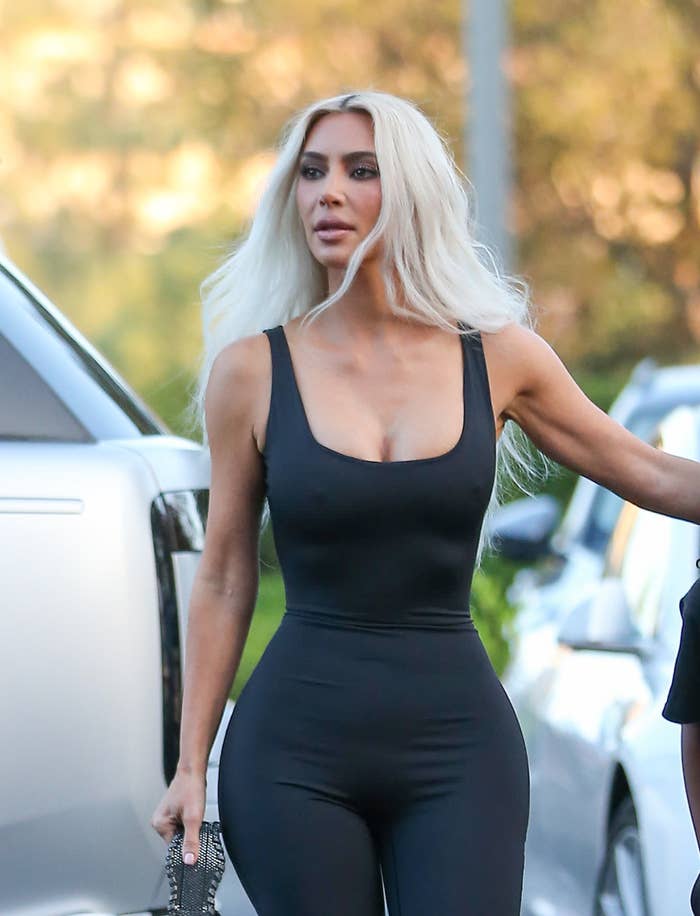 So the festivities for Kim's 42nd birthday night began on Kylie's private jet — all of which was documented on Instagram.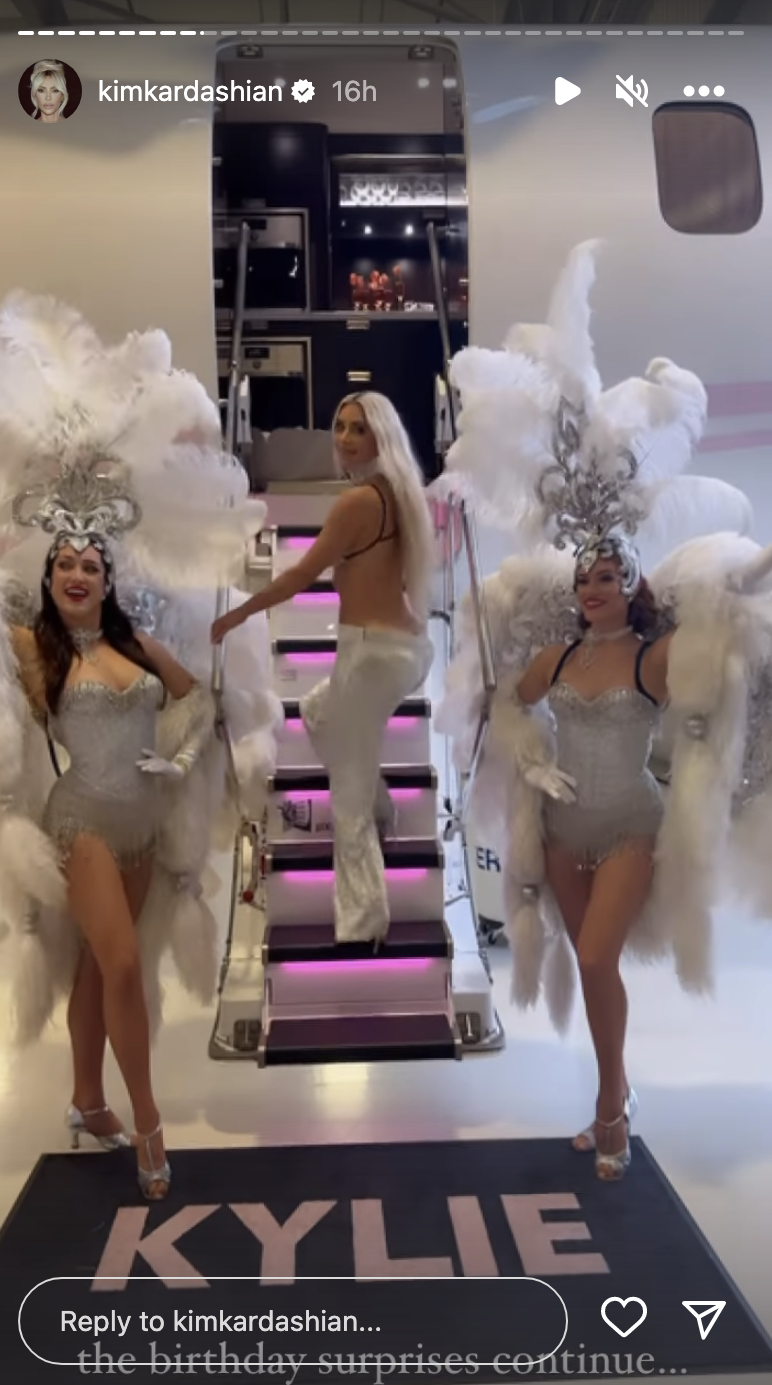 Once they were on the plane, it was revealed that Kim's birthday surprise was to go see Usher in Las Vegas.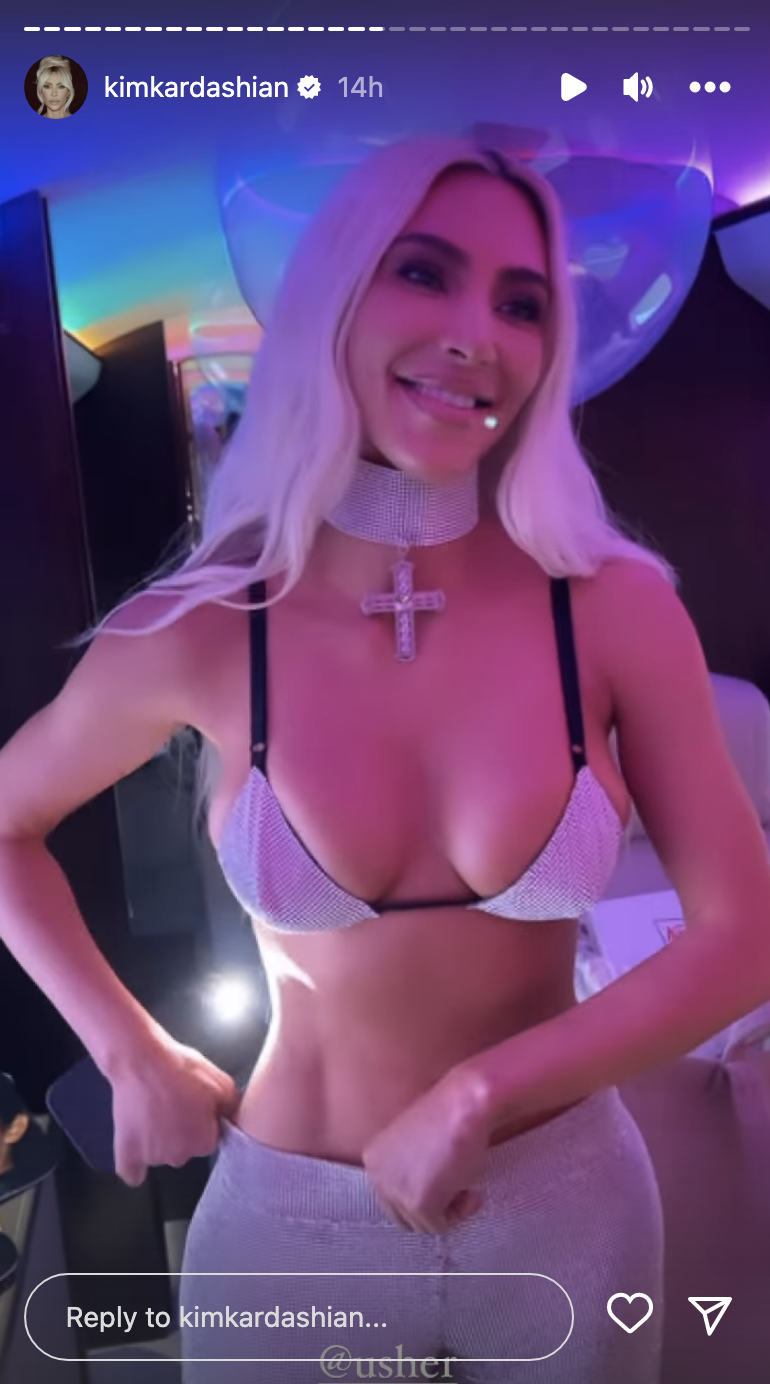 One small problem: The National Weather Service announced a high-wind warning on Friday (it's why the first day of the When We Were Young Festival was canceled). This didn't stop the KarJenners from trying to fly into the city, but it did stop them from landing.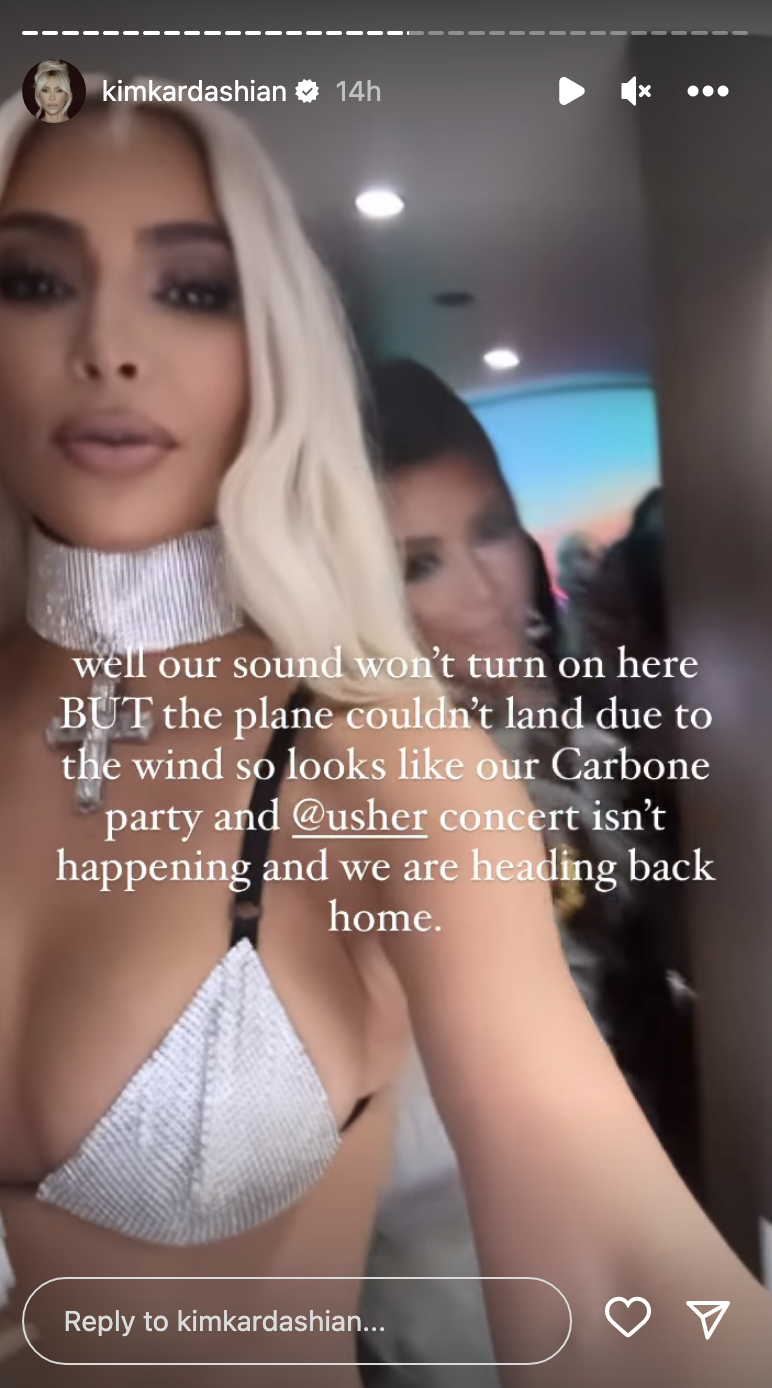 In fact, the jet tried landing at two different airports: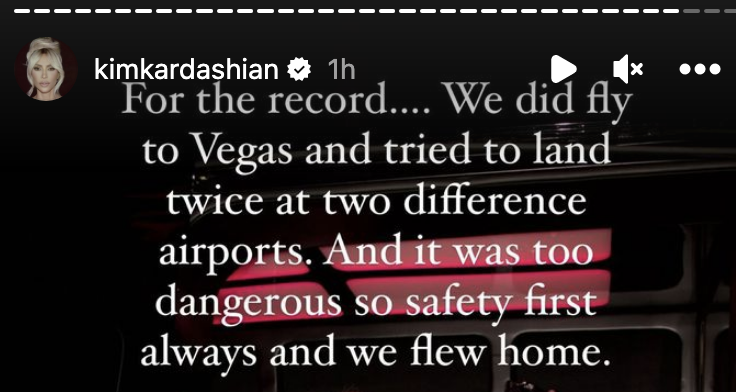 This meant that La La Anthony, as well as The Kardashians Hulu crew, ended up seeing Usher without the birthday girl:
As for the rest of the crew...they ended up at In-N-Out. Assuming that this is the same trip that the automated Twitter account @CelebJets tracked, this was at least 8 tons of CO2 emissions to get some burgers.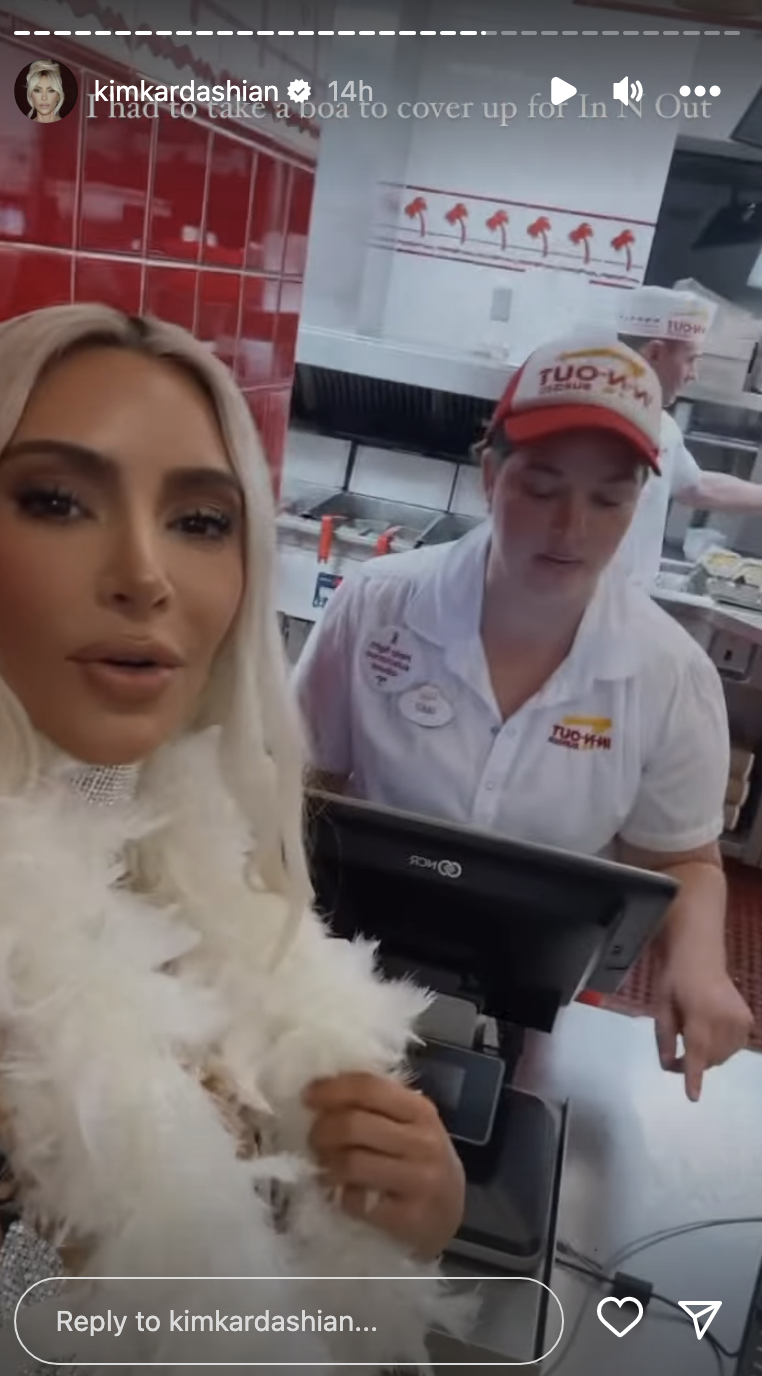 All very normal!
Anyone else get this vibe?