The couple have been together for over a year now and have kept things extremely on the DL — barring a pic with an Olympic gold medal here or there.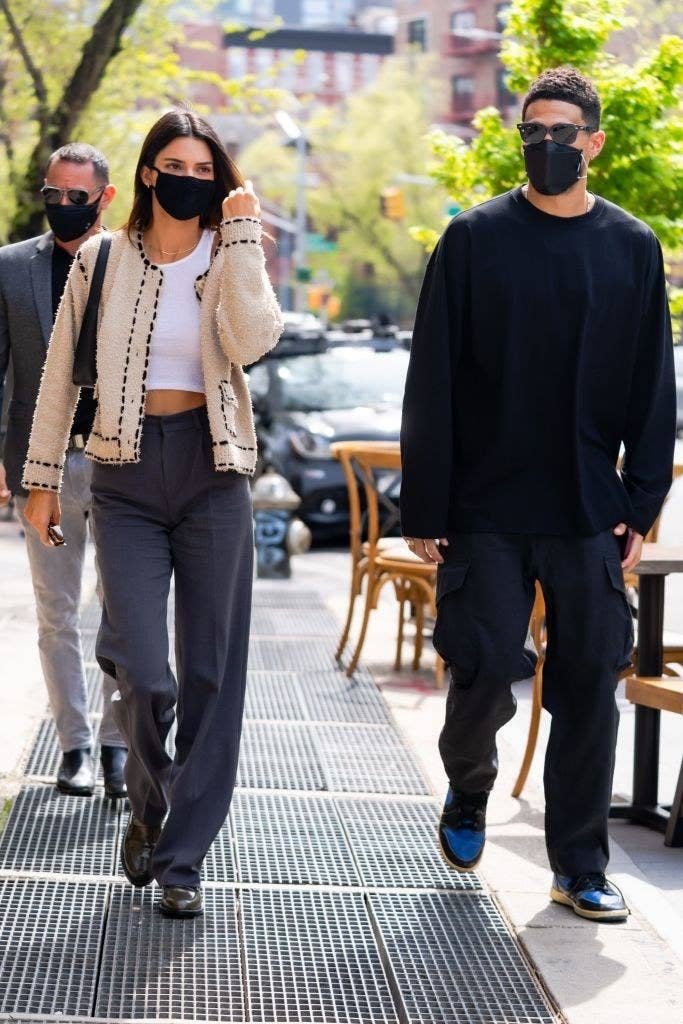 "He loves them," she began. "Him and Stormi have an amazing relationship. She has the biggest crush on him, and I'm jealous sometimes. I'm like, 'Stop — can you guys not?'"
Since Kendall used to play basketball in middle school and is rather sporty herself, the couple sometimes play basketball together. "We were playing in the pool, and he just took it way too seriously — as did I, by the way."
"I had the ball, and he was guarding me, and it was a whole thing — he actually ended up cutting my hand open a little bit with his nail because he took it a little too seriously."
But fear not!!! Kendall's hand is okay!!! "It's pretty much healed now, so you can't really see it, but it was a big gash, and it bothered me for like two weeks," she added.